Ousted Tinder CEO Sean Rad Put On Blast During $2 Billion Trial, Once Confused 'Sapiosexual' For 'Sodomy'
Barry Diller isn't the only one with something to hide in the $2 billion lawsuit brought against IAC/InteraActiveGroup and Match Group by the founders of Tinder. Ousted CEO and hookup app creator Sean Rad has his own dirty laundry that his lawyers would rather the jury not hear about.
The case continues Tuesday at 2 PM with Diller's side giving opening arguments.
Article continues below advertisement
Judge Joel Cohen is still chewing over whether or not to let some of Rad's past indiscretions into evidence.
In particular, Rad gave a revealing interview to the Evening Standard in which he confused the word sapiosexual – someone who finds intellect a turn on – and the word sodomy, which means something else entirely.
"Apparently there's a term for someone who gets turned on by intellectual stuff. You know, just talking. What's the word?...I want to say 'sodomy?'" he told the British paper.
In the same interview, he claimed to have slept with 20 women after losing his virginity at 17. He also alleged he had to beat away a supermodel who was dying to bed him.
"She's one of the most beautiful women I've ever seen but it doesn't mean that I want to rip her clothes off and have sex with her. Attraction is nuanced," he's quoted as saying. "I've been attracted to women … who my friends might think are ugly. I don't care if someone is a model. Really. It sounds clichéd and almost totally unbelievable for a guy to say this, but it's true. I need an intellectual challenge."
Article continues below advertisement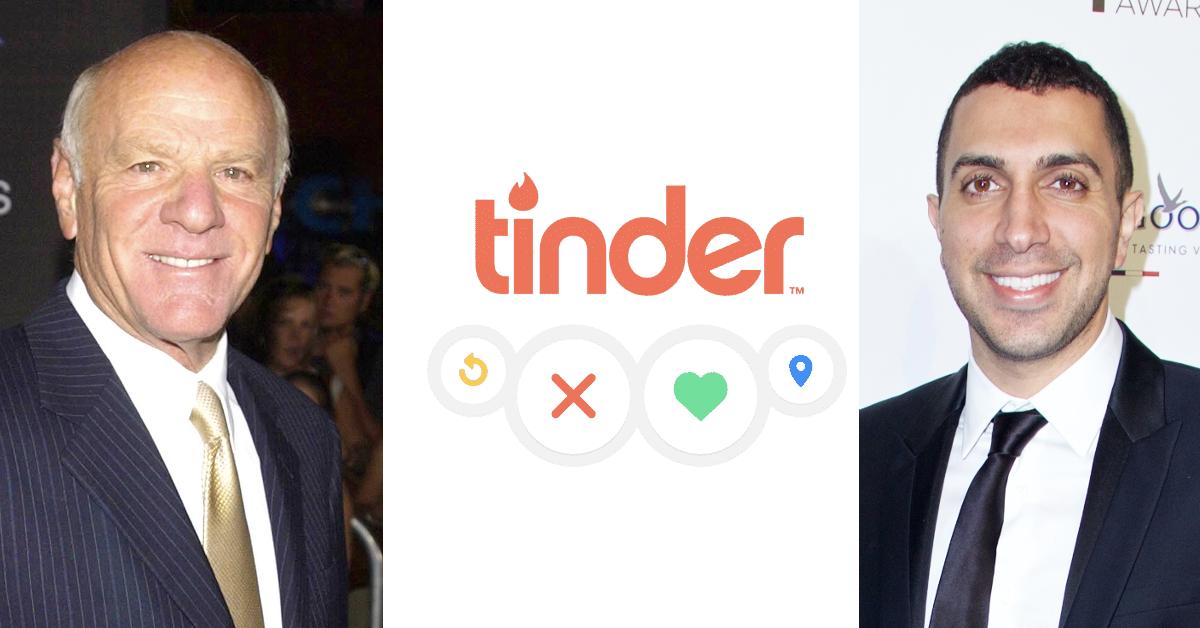 Match Group ran afoul of Security and Exchange Commission regulations for the same article which stated that there were 80 million users worldwide. Although that figure wasn't attributed to Rad, he was the one blamed for it.
He also had a well-publicized squabble with Vanity Fair writer Nancy Jo Sales, whose unflattering article on Tinder prompted him to do some internet sleuthing for dirt on the writer. Sales hit back with an open letter in the magazine.
"I think people are concerned about the pressure that companies seem to feel they can put on journalists as a way of managing their bottom lines," she wrote.
Article continues below advertisement
Greg Blatt, Diller's handpicked replacement for Rad as Tinder CEO, characterized the techie as greedy and incompetent in a defamation lawsuit he filed against him.
"Rad demanded the majority of Tinder's economic ownership and associated control," Blatt says in the lawsuit. "Given the whole point of [the startup incubator] Hatch was to develop businesses IAC would own and control, IAC declined this rather odd request. Rad was outraged and had never gotten over this perceived slight."
Blatt, who demoted Rad to president from CEO, said he tried to give the entrepreneur a second chance, but he failed to redeem himself.
"Rad was incompetent in his position and after multiple failed attempts to put Rad in a position to succeed, he was removed," Blatt said in court papers.
Article continues below advertisement
The rivalry between the two has been bitter, and Rad has accused Blatt of sexual harassment and being at the heart of the scheme to devalue the company and suppress the startup team's stock options.
There are others who think he wasn't such a great boss.
Whitney Wolfe Herd, the founder of the dating app Bumble, says that when she worked at Tinder, Rad stood by while her superior and boyfriend at the time, Justin Mateen, demeaned her, stripped her of co-founder status, and ultimately fired her.