Tiger Woods' Near-Fatal Car Crash Reportedly Caused By Golfer Speeding, Drove 83 MPH In 45 MPH Zone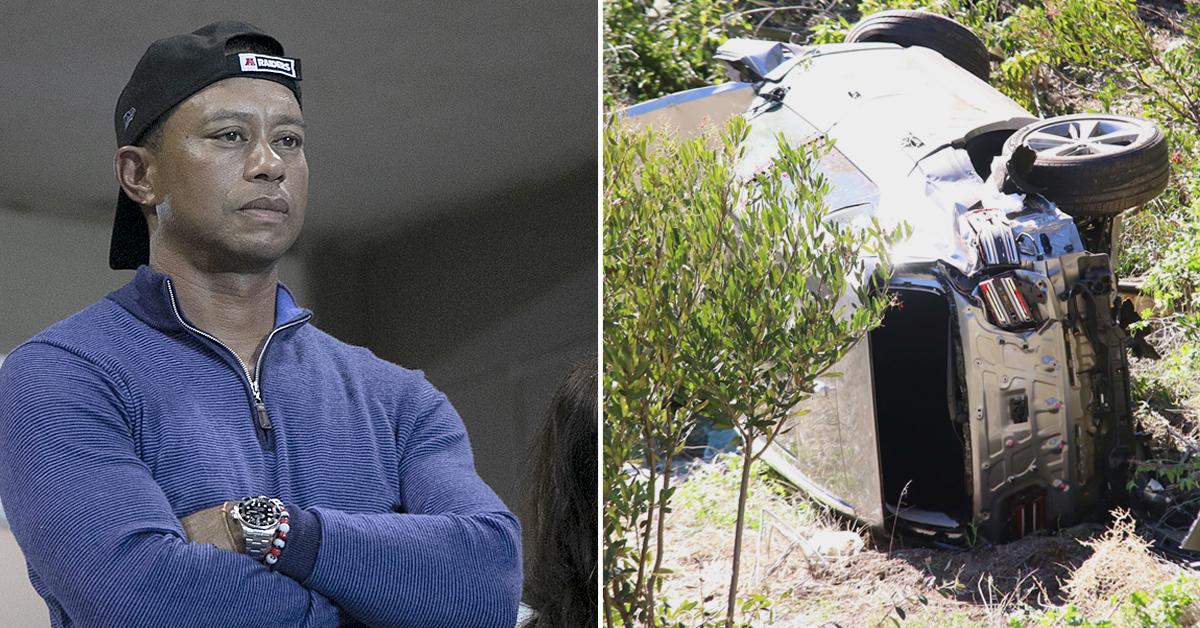 The Los Angeles County Sherriff's Department is gearing up to formally announce the cause of Tiger Woods' near-fatal car accident, but all signs point to him speeding.
Article continues below advertisement
According to reports released before the news conference, the 45-year-old professional golfer was driving his Genesis GV80 SUV at 83 MPH in a 45-MPH zone when he lost control of the vehicle and crashed down the side of a hill in Rancho Palos Verdes, California, on Feb. 23. That's 38 MPH over the legal limit, on an already difficult-to-maneuver road.
The sole cause of the accident was reportedly due to excessive speed, and nothing more.
Article continues below advertisement
Since Woods reportedly waived his right of privacy, authorizing the release of "the casual factors and the collision report," L.A. County Sheriff Alex Villanueva will still be making an official statement on Wednesday.
The vehicle's black box reportedly revealed that Woods accelerated at the time of the crash and that just as the golfer lost control, the SUV gained speed.
Article continues below advertisement
The sheriff's dept. reportedly chose not to obtain a warrant to check Woods' cell phone to determine whether he might have been distracted at the time of the collision because they reportedly felt they had no probable cause to do so.
As we already know, the sheriff had also previously stated there was no evidence that Woods was under the influence of alcohol or drugs at the time of the crash. Officials never tried to get a warrant to draw blood because, again, they said they believed they did not have enough probable cause.
Article continues below advertisement
Woods was on his way to an L.A. golf course at the time of the major accident, during which he reportedly banged his head three to four times on something hard inside the vehicle. He suffered serious injuries to his right leg, underwent surgery to repair all the damage, and has been recovering quietly in Florida ever since.
At the time of the crash, Woods told first responders he had no recollection of the accident. There will reportedly be no charges filed or citations issued against him.