Thomas Markle Jr. Spews Trash Talk At Sister Meghan Markle On 'Big Brother VIP'
A bitter Thomas Markle Jr., has a few things he'd like to get off his chest when it comes to his royal sibling, Meghan.
Article continues below advertisement
The estranged brother didn't hold back at the Duchess of Sussex in a new trailer that aired Sunday introducing the cast of Australia's popular Big Brother VIP reality show.
The celebrity packed reality series introduced its new stars this past Sunday, and in the video clip featuring Markle, Jr., the scorned 55-year-old said, "I'm Meghan Markle's brother. I'm the biggest brother of them all."
Article continues below advertisement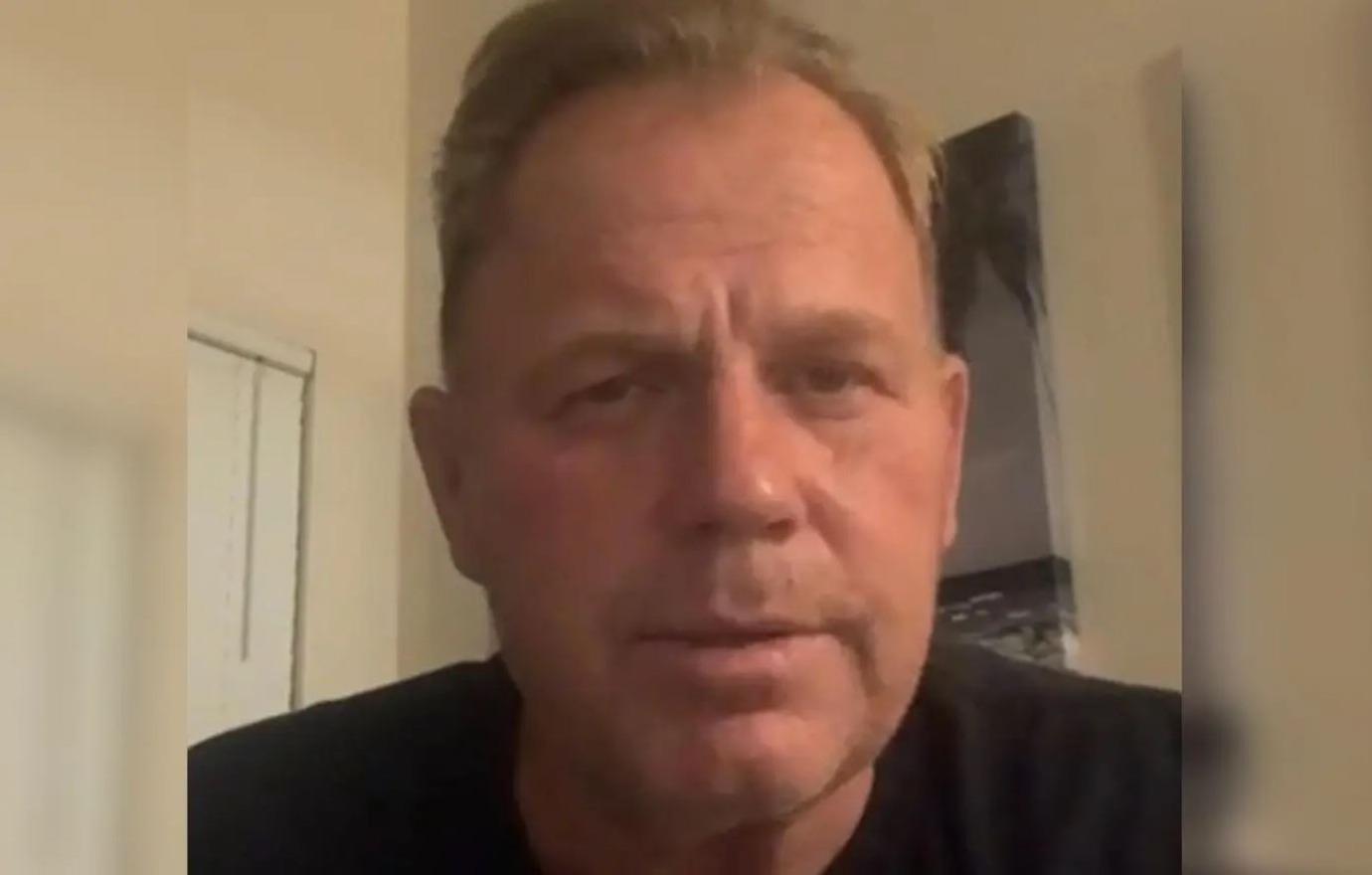 The estranged brother even boldly admitted that he trash talked his sister to her husband. "I told Prince Harry, I think she's going to ruin your life. She's very shallow."
Article continues below advertisement
Just like their father, Thomas, the actress' half brother has zero relationship with his royal side. He wasn't invited to the wedding in May 2018, and in fact, he has not seen his sister in over seven years.
However, that hasn't prevented the window fitter from verbally bashing her to just about anyone who will listen.
Article continues below advertisement
Some other words Meghan's TV reality star brother used to describe her were, "phony", "jaded", and "conceited." Clearly, he's just getting started as it's only the the trailer. One can only imagine what's to come.
Other American celebrities featured on the Australian reality series are Omarosa Manigault Newman, 47, who landed a couple of low blows at her former boss, Donald Trump.
Article continues below advertisement
The fired Celebrity Apprentice star says of the former President, "You know how they say power corrupts a person? Donald Trump was drunk and mad on power." You can bet Trump won't be able to resist firing back a few jabs of his own before she's booted from the house.
The other American celebrity to live in the Big Brother VIP house is Caitlyn Jenner, 71. The former KUWTK star says on the shows introduction clip, "I won Olympic gold, I grew up with the Kardashian group. I can handle anything!"
The Big Brother VIP cast also includes Australian famous faces, Jessika Power, Ellie Gonsalves, Imogen Anthony, Josh Carroll, Matt Cooper, Dayne Beams, Luke Toki, and Bernard Curry.