Exclusive
Secrets of The Rolling Stones' 'Satanic Majesties': Inside The Most Explosive Relationship In Rock 'N' Roll History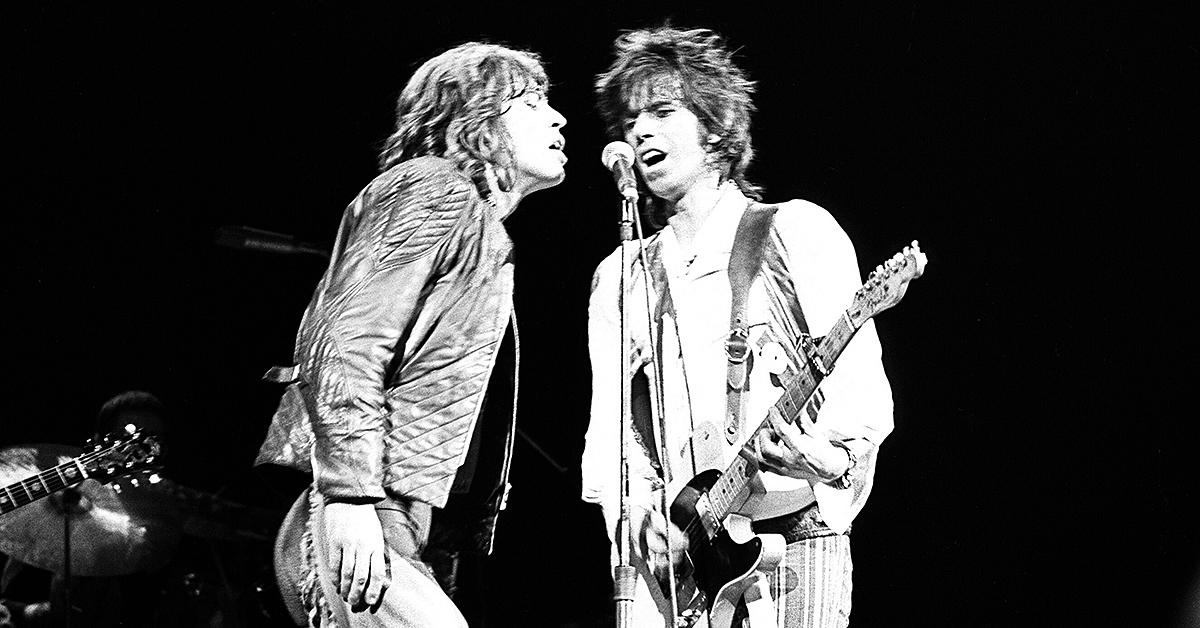 In April 1962, 19-year-old Keith Richards wrote a letter to his Aunt Patty. In it, he mentions a moment that was to profoundly change not only his life but arguably the cultural landscape of the entire world.
"You know I was keen on Chuck Berry and I thought I was the only fan for miles," he wrote, "but one morning on Dartford Stn. I was holding one of Chuck's records when a guy I knew at primary school… came up to me. He's got every record Chuck Berry ever made and all his mates have too, they are all rhythm & blues fans."
"Anyways the guy on the station he is called Mick Jagger… Mick is the greatest R&B singer this side of the Atlantic and I don't mean maybe. I play guitar (electric) Chuck style and we got us a bass player and drummer and rhythm guitar and we practice 2 or 3 nights a week. SWINGIN'."
Within a few months, he and Mick had moved into a flat together; within a year the Rolling Stones had signed to Decca Records. Barely a year after that, their debut LP reached Number 1 in the British charts… and over the subsequent six decades, Jagger and Richards produced some of the most thrilling, visceral music of the 20th century, as well as 29 more studio albums, 23 live albums, countless compilations and total record sales in excess of 240 million worldwide.
Article continues below advertisement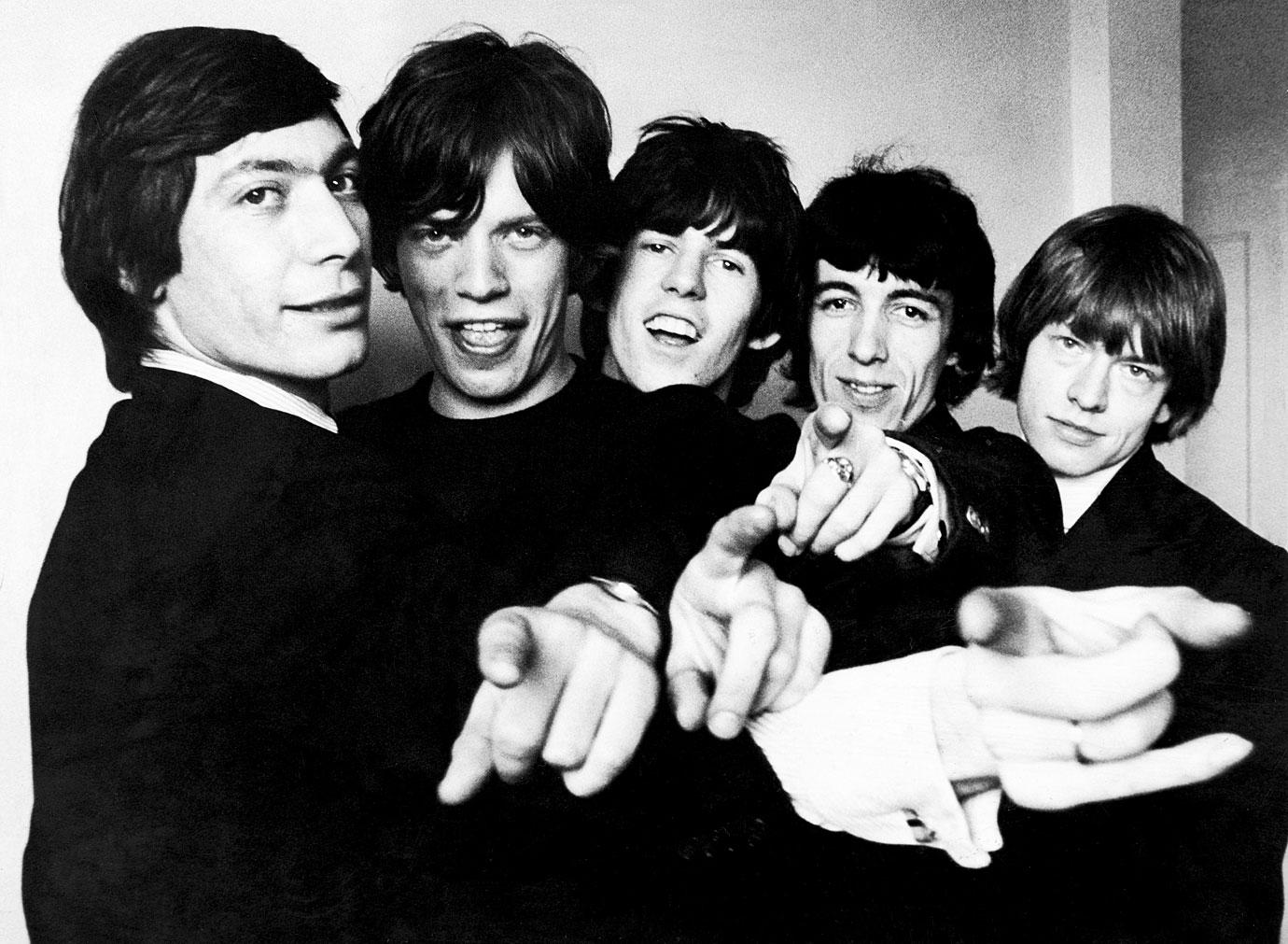 That chance encounter at a provincial railway station has resulted in the most enduring, most fascinating, and most volatile relationship in modern cultural history. It has survived drug addiction, arrests, numerous near-death experiences (and several actual deaths), public rows, private fights, out-of-control egos, and infidelity. They have professed their hatred of each other almost as many times as they have declared their love for one another.
Mick and Keith are the epitome of the phrase "can't live together, can't live apart". And still, extraordinarily, they keep going, keep playing, keep touring. Next year, fans across America will experience that unique chemistry for themselves on the band's rescheduled No Filter tour… so in anticipation of the Mick 'n' Keef circus rolling into town once more, we examine the highs, lows, and occasional blows of the greatest partnership in rock 'n' roll.
Article continues below advertisement
When the Rolling Stones smashed their way into the charts in 1964, they were not only seen as an antidote to the "cheeky chappie" image of the Beatles but an antidote to just about everything ever. Nothing like them had been seen before. Surly, sneering, with wild, unkempt hair and cigarettes permanently dangling from their mouths, they were the first truly dangerous pop act – and the coolest gang in town.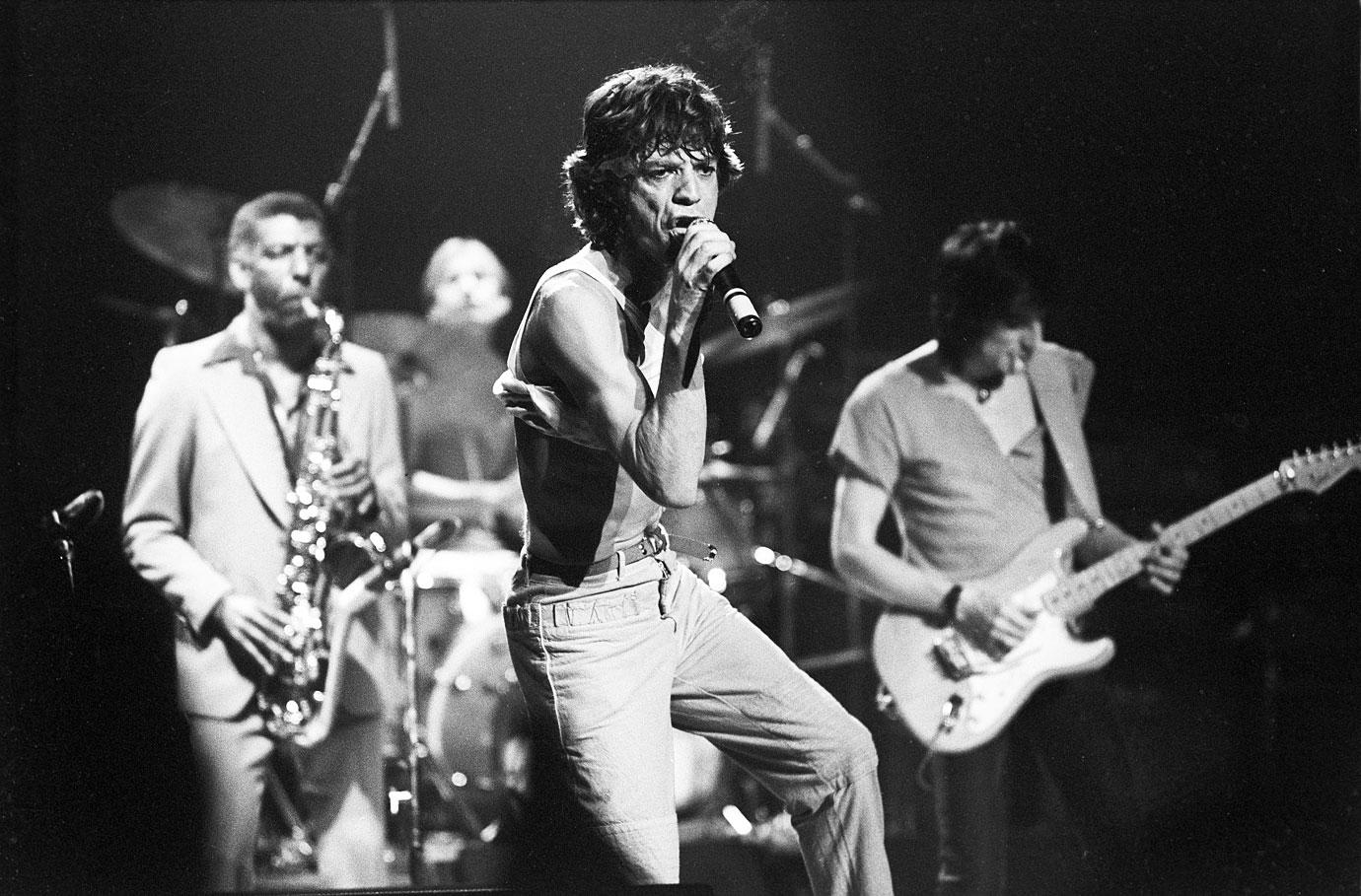 Article continues below advertisement
But the Stones didn't just look like a band of hoodlums, they lived like it too. Tales of wild excess and bad behavior proliferated, and the mantra "sex, drugs and rock 'n' roll" was all but coined for them. Their US tour of 1966 was marked by repeated clashes between fans and police, and in 1967 Keith's Redlands home was raided by police, and he and Jagger were found guilty of drug offenses, both receiving jail sentences subsequently overturned on appeal.
"When we got busted at Redlands, it suddenly made us realize that this was a whole different ball game and that was when the fun stopped," Keith later remembered. "Up until then, it had been as though London existed in a beautiful space where you could do anything you wanted."
If the wild living had stopped being fun after the drug bust, things were to get a whole lot darker. On July 3, 1969, within weeks of quitting the Stones and suffering from an increasingly debilitating drug addiction, original band member Brian Jones was found drowned in his swimming pool. Although officially classed as "death by misadventure," murder theories persist to this day.
Then in December of the same year, as the band played at a free concert attended by 300,000 people at Altamont Speedway, near San Francisco, violence erupted between fans and Hells Angels, who the Stones had hired as security for the event. Four people died, most notably 18-year-old Meredith Hunter, who was stabbed and beaten to death by Hells Angel Alan Passaro.
The horror of these events only served to cement their subversive image – especially as the band was reported to have been playing Sympathy for the Devil as Hunter was murdered. The Stones had become the ultimate rock 'n' roll outlaws… and at the center of it all were the twin satanic majesties, Mick and Keith.
To all intents and purposes, Mick and Keith are the Rolling Stones. It was not simply that they wrote all the songs together, they seemed to share a common bond, a fundamental kinship. Even the nickname they gave themselves, "the Glimmer Twins," speaks of a union closer even than that of brotherly love. They're not just friends or even brothers, they're twins, born of the same spiritual DNA.
Article continues below advertisement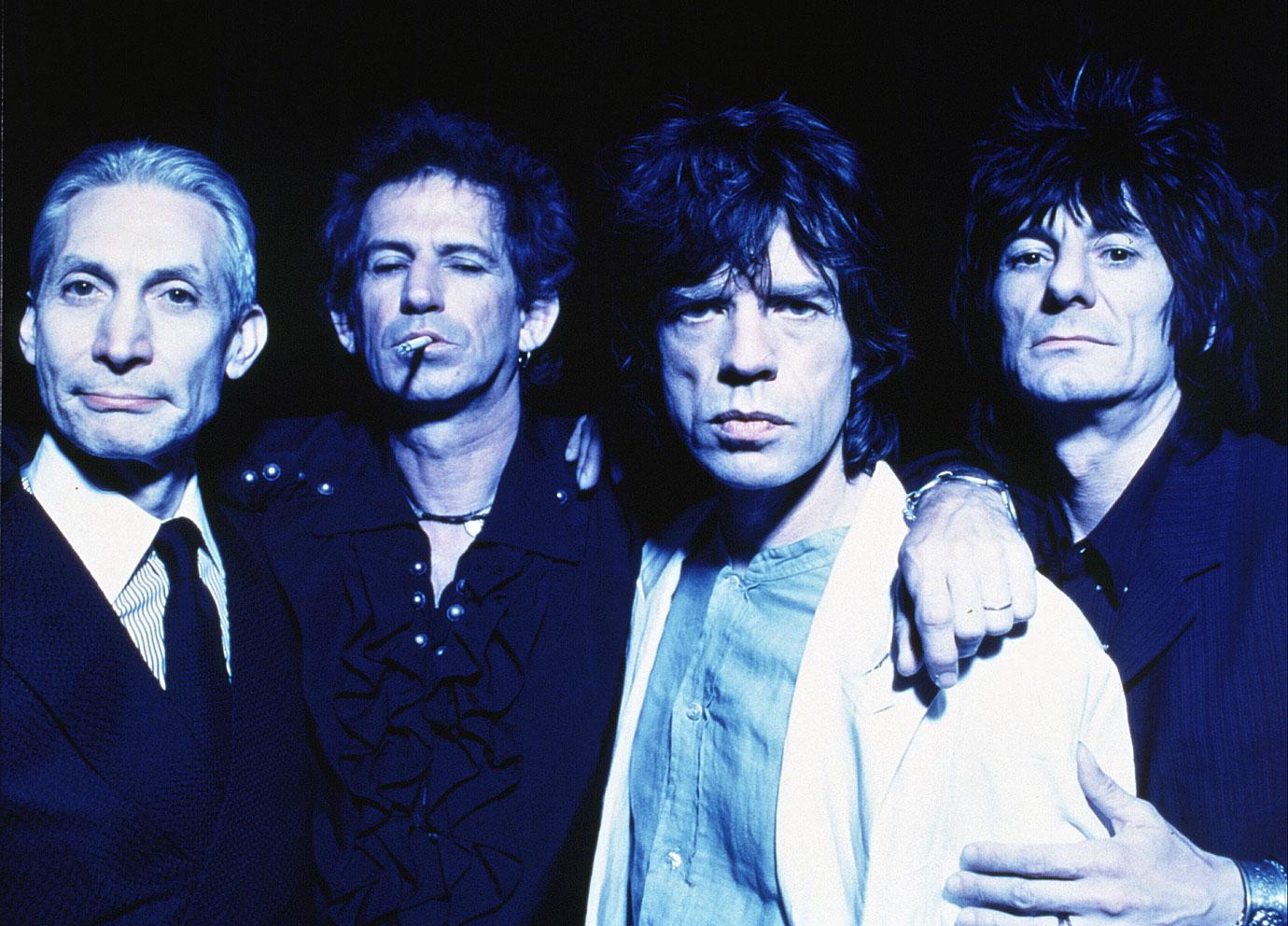 What is extraordinary is not that their union should break down – think of John Lennon and Paul McCartney, who could barely manage 10 years together in the Beatles – but that it should endure to the point where, aged 77, both men are preparing to take the Stones on tour together again.
"Sometimes he can get up my end, and I have no doubt that I can certainly piss him off," Keith said recently. "Most guys, you know where you stand with. Mick and I don't quite know how we stand with each other, and we never have."
At the heart of the relationship between the two men are their different personalities, and how both are strangely antithetical to their stage personae. Mick, the strutting, pouting, ultimate showman, loud and proud and in your face, is, according to those who know him, in "real life" incredibly guarded, fiercely private, and – whisper it – shy, even. By contrast, Keith, the scowling riffmeister, hammering and slashing licks from his guitar, terrifying and piratical and bad to the bone, is, by every account, a gregarious, generous, rather gentle and often hilarious raconteur offstage.
Article continues below advertisement
It is a contrast, and a clash, that has led to some spectacular bust-ups.
Perhaps the first real crisis in their relationship came in 1968, during the filming of the movie Performance, in which Jagger starred alongside Keith's then-girlfriend Anita Pallenberg.
The surreal, trippy film included several steamy scenes between the two, and Keith reportedly became convinced they were having a real-life affair – and that Pallenberg, who Keith had himself lured away from her former boyfriend Brian Jones, had even had an abortion in order to secure the role.
"Keith would always say, 'How much you gonna get for this film? I'll give you the money – don't do the film'," Pallenberg later said. "He didn't understand that I wanted to do something that I wanted to do."
The guitarist's paranoia became so acute he is said to have paid members of the crew to keep watch on the pair, and took to sitting in his car outside the studios every day with a loaded gun.
By the seventies, Keith's drug use had escalated from the prodigious to the spectacular – and as the music took a back seat to the lifestyle, Mick became increasingly frustrated.
Many of the tales from this time have become part of rock's mythology: Keith accidentally setting fire to the Playboy Mansion in 1972 while doing drugs in the bathroom with saxophonist Bobby Keys ("Bobby says, 'It's smoky in here,'" Richards recalled in his 2010 memoir Life. "And then a little later there's a thumping at the door, waiters and guys in black suits bringing buckets of water. They get the door open, and we're sitting on the floor, our eyeballs very pinned"); and a few years later burning down another house in LA's Laurel Canyon with a Swedish blonde named Lil Wergilis, both barely escaping alive – "We had a few seconds to jump out of the window," Richards wrote in Life. "I'm dressed in a short T-shirt only, and Lil is naked."
Article continues below advertisement
Of their 1975 American tour, Keith remembered "building hideaways behind the speakers on the stage so that we could have lines [of cocaine and heroin] between the songs", as well as smoking heroin-laced cigarettes, or "dirty fags" as he christened them. And in her autobiography, It's Only Rock 'n' Roll, guitarist Ronnie Wood's ex-wife Jo recalled how Keith nearly overdosed the very first time she met him, in a Paris hotel room in 1977.
"Keith reached into his bag and took out a silver spoon, a bottle of pills and a lighter," she wrote. "In a matter of seconds, he'd crushed some of the pills with a bit of water, cooked them up, then filled a syringe and stabbed it straight through his shirt." Richards zoned out for a few moments, and then smiled: "He looked up at me [and said], 'Hello, my dear. I've heard so much about you!'"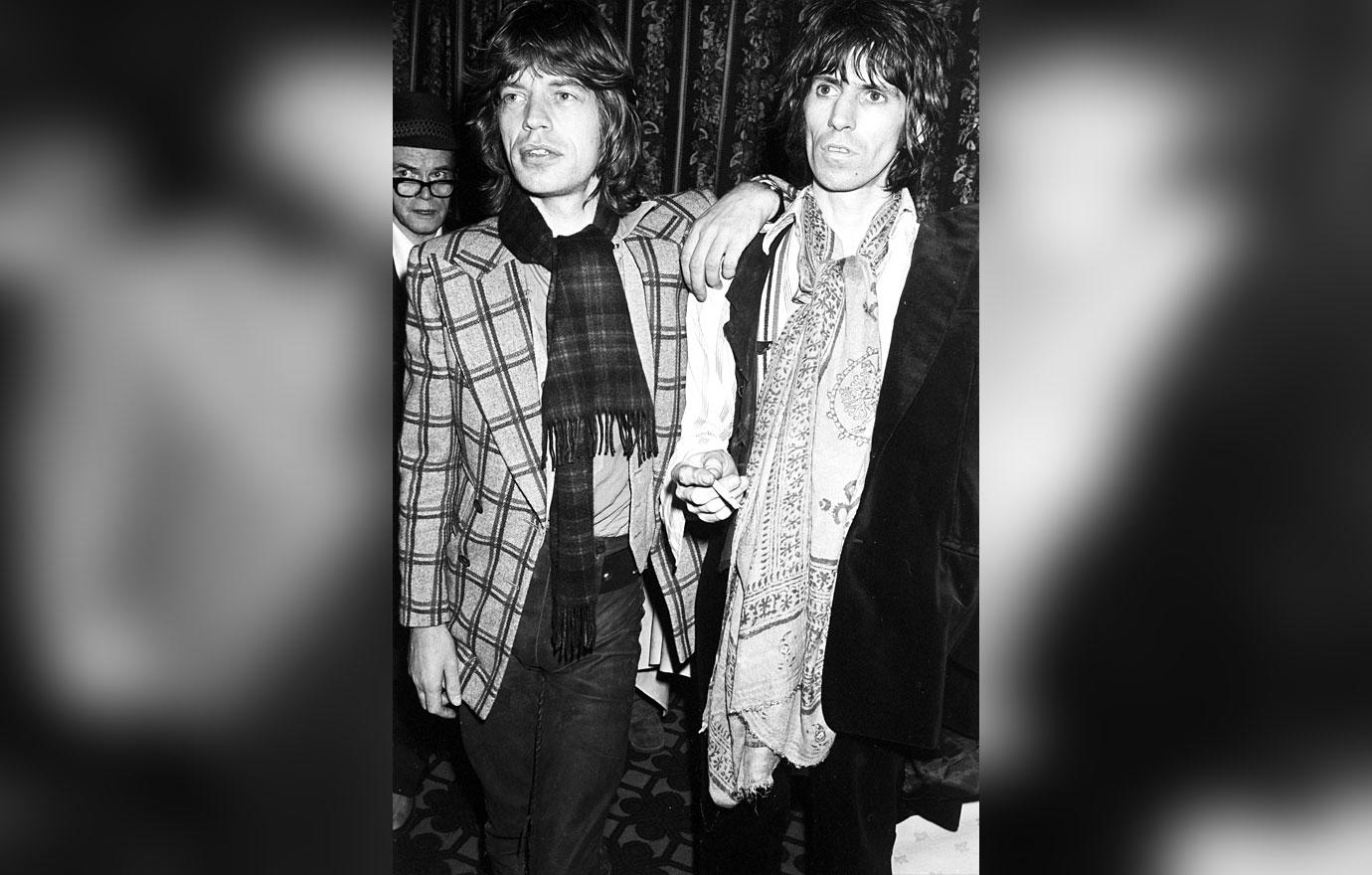 Article continues below advertisement
And with the drugs, came the inevitable drug busts. In 1973 Keith's Chelsea home was raided: police confiscated heroin, marijuana, Mandrax tablets, a handgun, a rifle and 110 rounds of ammunition. Extraordinarily, his lawyers got him off all charges. Four years later, Canadian cops found an ounce of heroin in Richards' hotel room during another tour. Charged with possession for the purpose of trafficking, and looking at a potentially lengthy prison term, Keith again managed to dodge jail, escaping with a promise to undergo an experimental addiction cure as well as an order to play a benefit concert for the blind. "There were five to six hundred people outside every time I turned up in court, chanting, 'Free Keith, free Keith,'" the guitarist recalled.
But while Richards had increasingly been living his life as an open book, a kind of cabaret show of sex, drugs and rock 'n' roll in which he was both hero and villain, Mick had withdrawn from the limelight. And as both men aged, Keith's misadventures – and the fact he had somehow survived them all – became the stuff of legend. Far from being condemned for his dissolute, hedonistic, drug-addled lifestyle, he was lauded for it. Keith became "Keef", and when Johnny Depp based his Pirates of the Caribbean character Captain Jack Sparrow on the guitarist, the transformation of rock's ultimate rebel to international treasure was complete.
In the meantime, their contrasting lifestyles meant Mick and Keith's friendship fractured. By the 1980s they were barely even on speaking terms. According to journalist Rich Cohen's account of life on the road with the band, The Sun & the Moon & the Rolling Stones, their 1983 album Undercover was recorded separately, with Jagger in the studio from midday until seven o'clock, and Richards from nine in the evening until 5 AM.
Article continues below advertisement
In his autobiography Life, Keith recalls how, when they were in the same room, he and the band would mock Jagger to his face, nicknaming the singer "Her Majesty" and "that bitch Brenda," as well as making disparaging remarks about the size of the Mick's "tiny todger".
Finally, in 1985, Jagger signed a solo deal, and the band all but split up.
During the following wilderness years, Keith carried on his public partying much as before, while Mick's private life grew increasingly complicated. While the guitarist had, perhaps surprisingly, settled down to married life with model Patti Hansen (the couple remains married today, recently celebrating their 37th anniversary), Jagger's marriage to Jerry Hall had broken down amidst reports of his affairs with Italian singer (later First Lady of France) Carla Bruni and Brazilian model Luciana Gimenez, some 26 years his junior.
He then hooked up with British model Sophie Dahl (34 years his junior), before embarking on a relationship with fashion designer L'Wren Scott. In March 2014, she committed suicide in her Manhattan apartment, rather mystifyingly leaving her entire estate, valued at some $9 million, to Jagger.
He's now in a relationship with ballet dancer Melanie Hamrick (43 years his junior and 17 years younger than his oldest daughter Karis Hunt Jagger) – and in 2016 became a father again when she gave birth to their son Deveraux.
Throughout all this, Keith has been frequently scathing about his bandmate's personal life, pretensions at respectability, and musical abilities.
He dismissed Mick's 2003 solo LP Goddess in the Doorway as "Dogs**t in the Doorway" and in 2004, when Mick accepted a knighthood from Prince Charles, Keith described his "cold, cold rage at his blind stupidity". As far as he was concerned, Jagger had not only sold out to the establishment, but gone against the very spirit of rebellion that had informed the Stones from the start. "I threatened to pull out of the tour – went berserk, bananas!" he said. "But, quite honestly, Mick's f**ked up so many times, what's another f**kup?"
In 2018, when asked by a reporter how he felt about Jagger becoming a dad again aged 73, he scoffed: "Mick's a randy old bastard. It's time for the snip – you can't be a father at that age. Those poor kids!"
After reading proofs of Life, Jagger, reportedly asked Richards to cut some of the most embarrassing material from the book, but Keith refused — and the memoir went on to sell more than a million copies.
Article continues below advertisement
According to journalist Rich Cohen, Mick described the book to him as: "Imagine that everything Keith says is true. Now imagine those things being said by a business partner... Now imagine that partner is drug-addicted. Sometimes, you have a big meeting and he doesn't show… Or maybe he gets busted on the eve of a world tour. What, in such a case, would you make of his complaints?"
And yet, somehow, the Glimmer Twins endure. In 1989 they managed to reconvene to record and tour the Steel Wheels album, and since 1994 have hit the road together roughly once every two or three years. Despite it all, like brothers, like twins, at the heart of Mick and Keith is a bond that seemingly cannot be broken.
Some have suggested that today that bond is little more than money, and it could be they're right.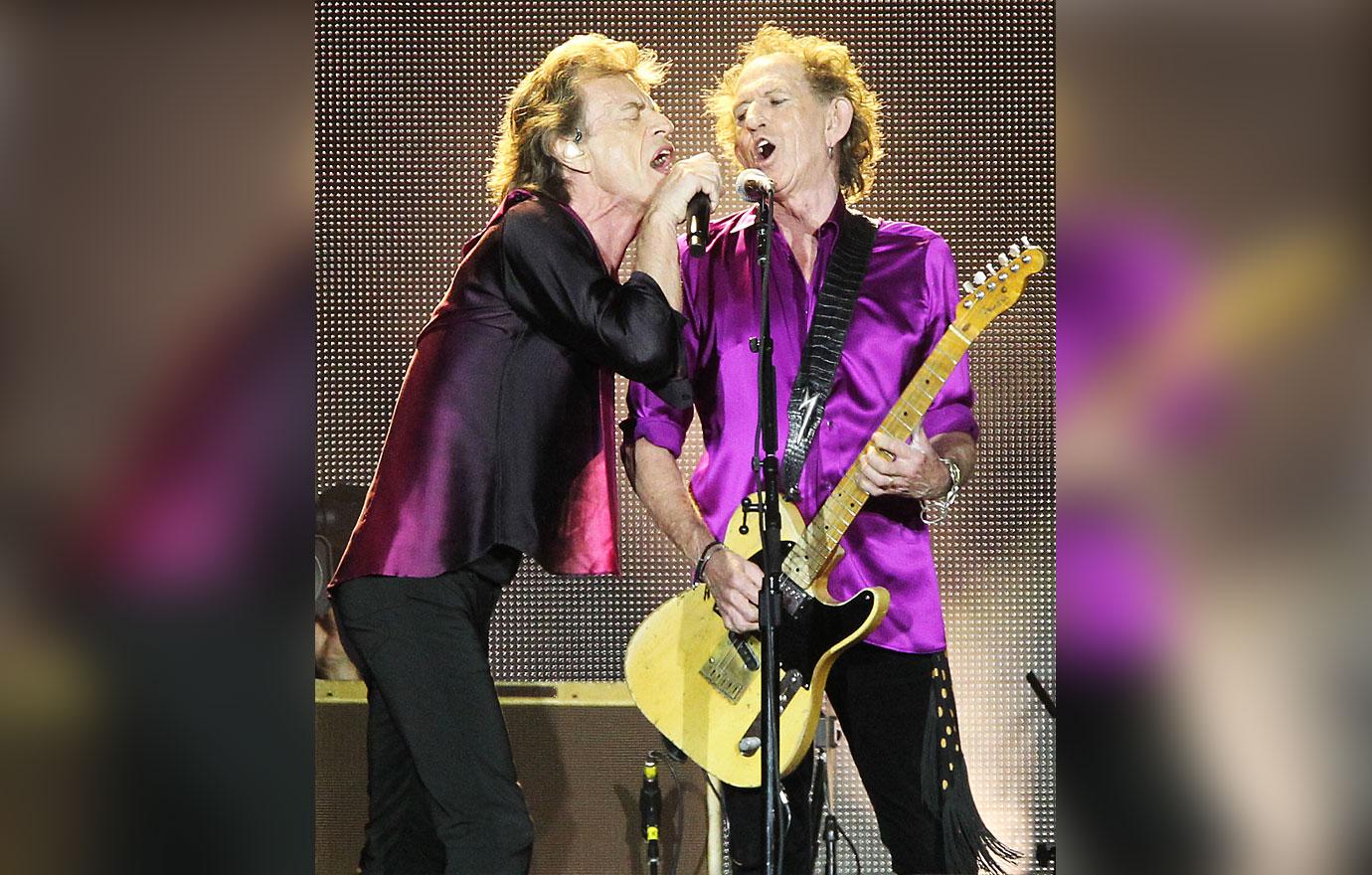 According to Cohen, "It was not love that brought them back together, but calculation. Mick and Keith realized they could never earn as much alone as they could as a band. They're like a bitter married couple who stay on for the kids. Only the kids are grown. Or maybe the money is the kids.
"In the end, there is sentiment, then there is business. In other words, when you see Mick and Keith onstage, leaning together like Butch and Sundance, you're seeing actors."
That today the Rolling Stones is less a band of outlaws than a corporate juggernaut is undeniably true. On just one tour, in 2005-2007, the gang grossed $558 million.
But at the heart of that juggernaut remain Mick and Keith, the Glimmer Twins, unable to live with each other and unable to live apart. Fundamentally, what has kept Jagger and Richards together is the same thing that created their unique bond in the first place, on that suburban railway station as teenagers in 1961: the music.
"Every gig is different," says Keith. "That's why I never got bored doing this stuff. Take the Stones on stage in 1963 or now, it's still that same sense of adventure. I write songs for Mick to sing. For example, Midnight Rambler – ain't nobody else could sing that except Mick.
"Things happen between Mick and me because it's just two guys working together. You only hear about the odd bust-up. I love the man 99 percent of the time."