The Madness Of MS-13 – Radar Investigates America's Most Violent And Most Dangerous Gang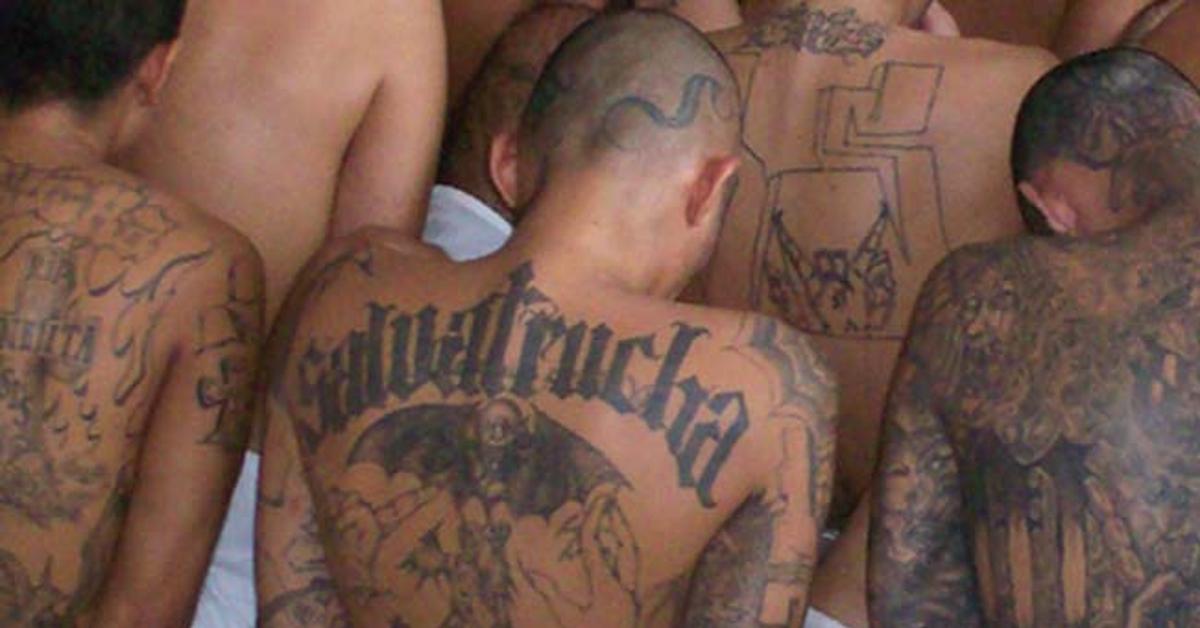 With enormous and intimidating tattoos covering their faces and bodies, the members of MS-13 make no attempt to pretend they are a secret society or blend in with the crowd. They belong to America's most brutal gang — and they want you to know all about it.
Formed in Los Angeles in the 1980s by immigrants who fled El Salvador's civil war, MS-13 began as a way for refugees to band together and protect themselves from Mexican gangs in the United States. Today, the gang has spread across 40 states and is especially prevalent in California, New York, Maryland and Texas.
Article continues below advertisement
The name is the abbreviation for Mara Salvatrucha, said to be a combination of Mara, meaning gang, Salva, for Salvador, and trucha, which translates roughly into street smarts. The number 13 represents the position of M in the alphabet and also denotes their allegiance to the Mexican Mafia, which is known for the number.
Members even have their own sign language to go with their distinctive body art. The size of the tattoos signals the seniority of the member, with older or more prominent leaders boasting the biggest designs. The tattoo many members get — three dots in a triangle — means "my crazy life" and signifies the only three destinations in life they can expect: the prison, the hospital and the graveyard.
The MS-13 motto is mata, viola, controla, which means, "kill, rape, control." The message is clear: Keep away or beware of the consequences.
Members pride themselves on their notoriously ruthless behavior. Their weapon of choice is the machete, preferring to inflict a bloody, painful death up close and personal. The motivation of their attacks is generally rooted in a desire to kill for the sake of killing, and the murders are gruesome, usually involving mutilation and dismemberment.
In 2011, Walter Yovany Gomez and another member of the New Jersey faction murdered their friend Julio Matute for associating with another gang. They hit him in the head with a baseball bat, slit his throat, then stabbed him in the back with a screwdriver 17 times. Six years later, three MS-13 members in Maryland were charged with the slaying of an unidentified male. The victim was stabbed more than 100 times, decapitated and had his heart torn out of his chest and buried with him in a grave in Silver Spring Park.
Article continues below advertisement
But perhaps the most disturbing thing about MS-13 is its corruption of the very young. Anti-gang detectives say they send members to hang around middle and high schools to lure kids with "skip parties" offering sex, drugs and alcohol.
But if youngsters want to join the gang, they must first pass a hazing ritual known as "jumping in," in which members beat the recruits with fists and bats for a symbolic 13 seconds. They must then carry out an order or a mission — usually some kind of violent act — to earn membership.
Once they're in, they're supposed to stay for life; some factions are even said to murder those who try to leave.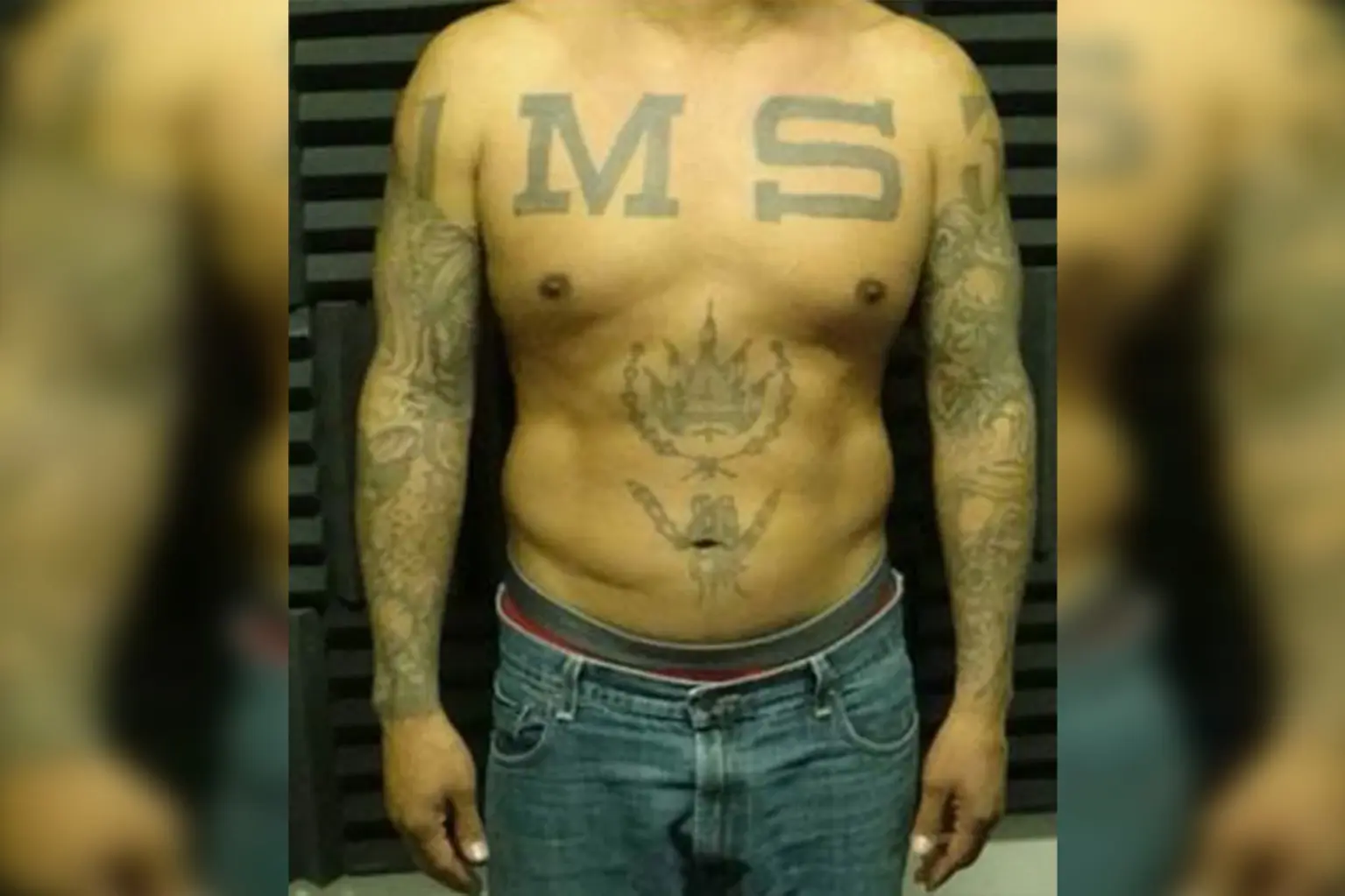 Article continues below advertisement
But it's not just men who get drawn in; many young women are suckered into the gang life by the squalid glamour and the idea that MS-13 will offer them a family many have never had. While some girls are happy to simply act as arm candy for their boyfriends, others are just as bloodthirsty as their male counterparts.
Teen Venus Romero Iraheta, 17, told Damaris A. Reyes Rivas, a 15-year-old girl, she would "see her in hell" before stabbing her 13 times and slicing off her tattoo in a horrific 2017 attack in a Virginia park.
After the killing — supposedly to avenge the murder of her boyfriend — Iraheta said, "I grabbed her by the throat and I couldn't help but hit her. I left the knife in her neck."
Asked by police if the murder bothered her, the teenage killer simply shook her head and shrugged. The slaying was recorded on video with the intention of sending it to MS-13 leadership in El Salvador so Iraheta could be promoted within the ranks.
Today, the FBI estimates MS-13 has upwards of 50,000 members, of which more than 10,000 are in the United States. Members are heavily involved in burglaries, drug dealing and smuggling, assault, child prostitution and cold-blooded murder.
The threat of MS-13 was detailed by President Trump, who in 2017 declared war on the gang. "They kidnap. They extort. They rape and they rob," he said. "They stomp on their victims. They beat them with clubs, they slash them with machetes, and they stab them with knives. They have transformed peaceful parks and beautiful, quiet neighborhoods into bloodstained killing fields. They're animals."
Article continues below advertisement
Apart from their tattoos, members can be identified by trademark blue or black bandannas tied around the neck, wrist or forehead. They also wear sports jerseys with the number 13.
Leaders impose a strict code of behavior based around bloodthirsty revenge and retribution for any real or imagined slights. The punishment for disobedience can be death.
In one example of the gang's blatant disregard for human life, Edwin Ramos, a 21-year-old MS-13 diehard, shot and killed a father, Anthony Bologna, 48, and his two sons, Michael, 20, and Matthew, 16, after they accidentally blocked his car from turning down a narrow street as they drove home from a family barbecue.
Ramos was sentenced to life behind bars — and was cheered by gang mates for his killing spree when he arrived in prison.
Article continues below advertisement
Since the FBI's MS-13 National Gang Task Force was established in 2004, the agency has carried out a series of undercover investigations.
On 15 July 2020, then-Attorney General William Barr announced that the Department of Justice had filed terrorism charges against Armando Eliu Melgar Diaz, a Honduran native who moved from the United States back to his home country in 2016. The announcement marked the first time the D.O.J. had used terrorism charges against MS-13. Barr also announced the arrests of 21 other suspected MS-13 gang members in New York and Nevada.
"MS-13 is somewhat unique," he said. "They have the street savagery that you would see in a gang is not driven by commercial interests the way, for example, the mafia traditionally was. It's about honor of being the most savage, bloodthirsty person you can be and building up a reputation as a killer."