Exclusive
Teresa Giudice Spent Majority Of 'RHUGT' On Phone With Fiancé Luis Ruelas, Cynthia Bailey Reveals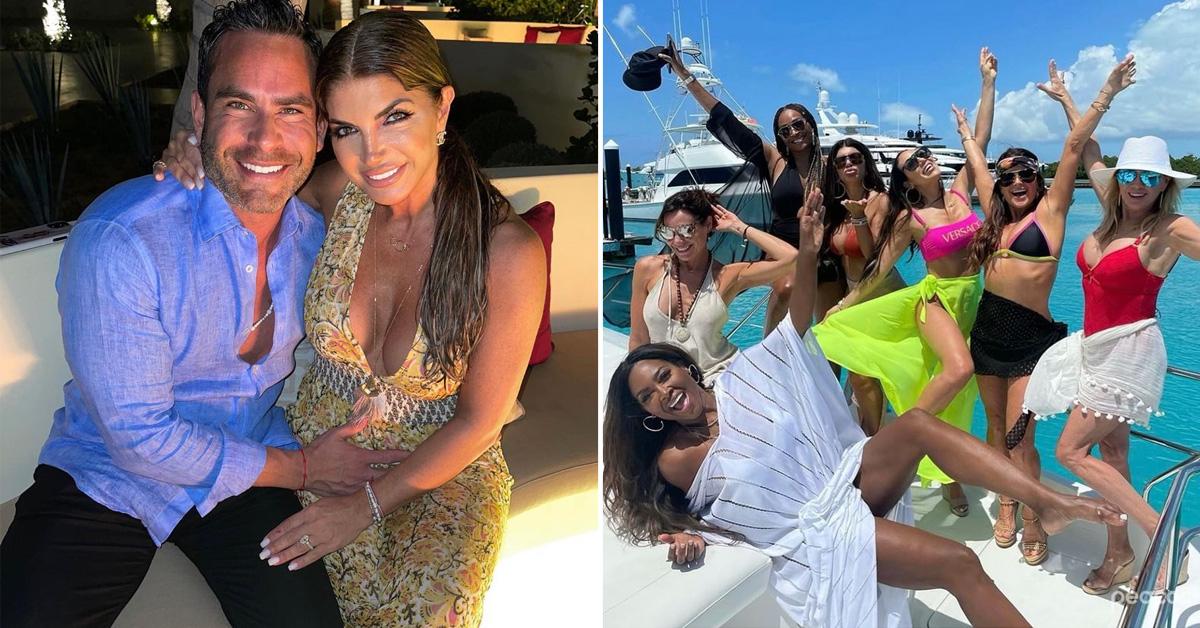 There just might be some truth to the rumor that Teresa Giudice is favored behind the scenes.
The longtime Real Housewives of New Jersey star – who jetted off to Turks and Caicos with fellow franchise OGs for the inaugural season of Real Housewives Ultimate Girls Trip – apparently spent the majority of filming on the phone with her then-boyfriend and current fiancé, Luis Ruelas.
But if it weren't for Real Housewives of Atlanta alum Cynthia Bailey, who spilled all kinds of RHUGT tea when she stopped by the Behind the Velvet Rope with David Yontef podcast, viewers wouldn't have known that.
Article continues below advertisement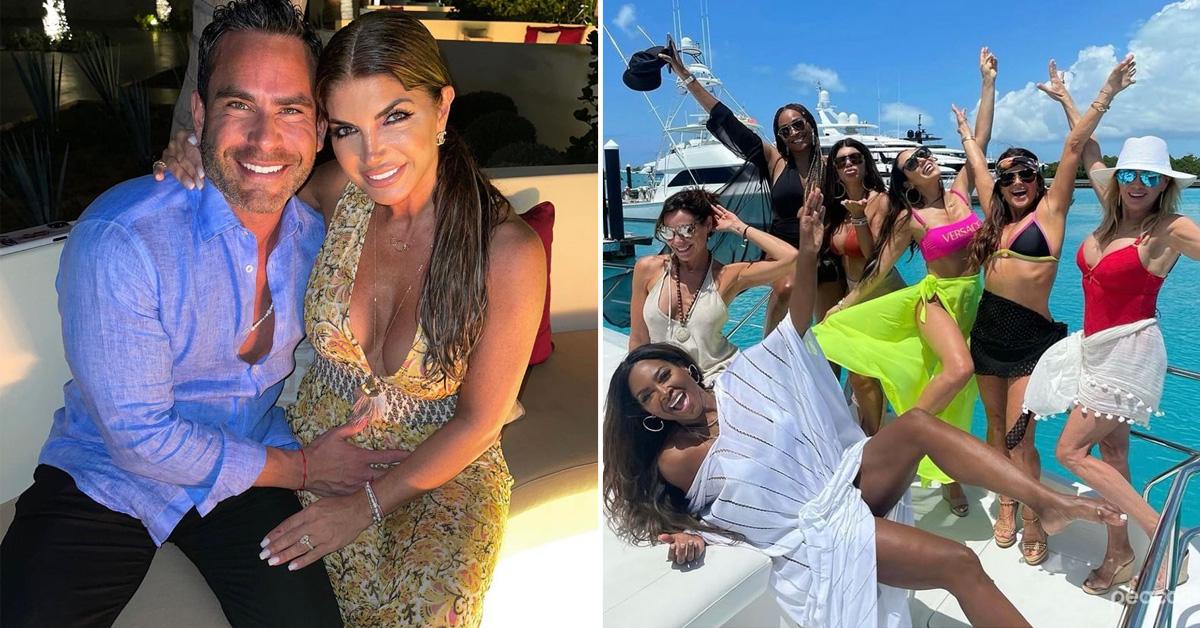 "The phone, like ... there's probably tons of footage somewhere with her actually on the phone with him while we were filming," Cynthia revealed. "Like, they must've cut that out somehow because they were – they're very connected and very much in love. And I think it's beautiful. It's a beautiful thing."
"To be able to have the career, the success, the family and a man that you just can't get off the phone with because you're just so in love with him, that is definitely the cherry on top," she gushed.
Article continues below advertisement
Cameras rolled as Teresa and Cynthia developed a bond rooted in "love and light" during their stay on the tropical island, but there was something about how smitten Giudice was with her man – who wrote her a love letter to open each day of the trip – that Bailey said reminded her a lot of herself.
Cynthia's last few seasons of RHOA were marked by her relationship with sportscaster Mike Hill, who she went on to marry in October of 2020. The combination of their names – "Chill" – was and is often mentioned by the star.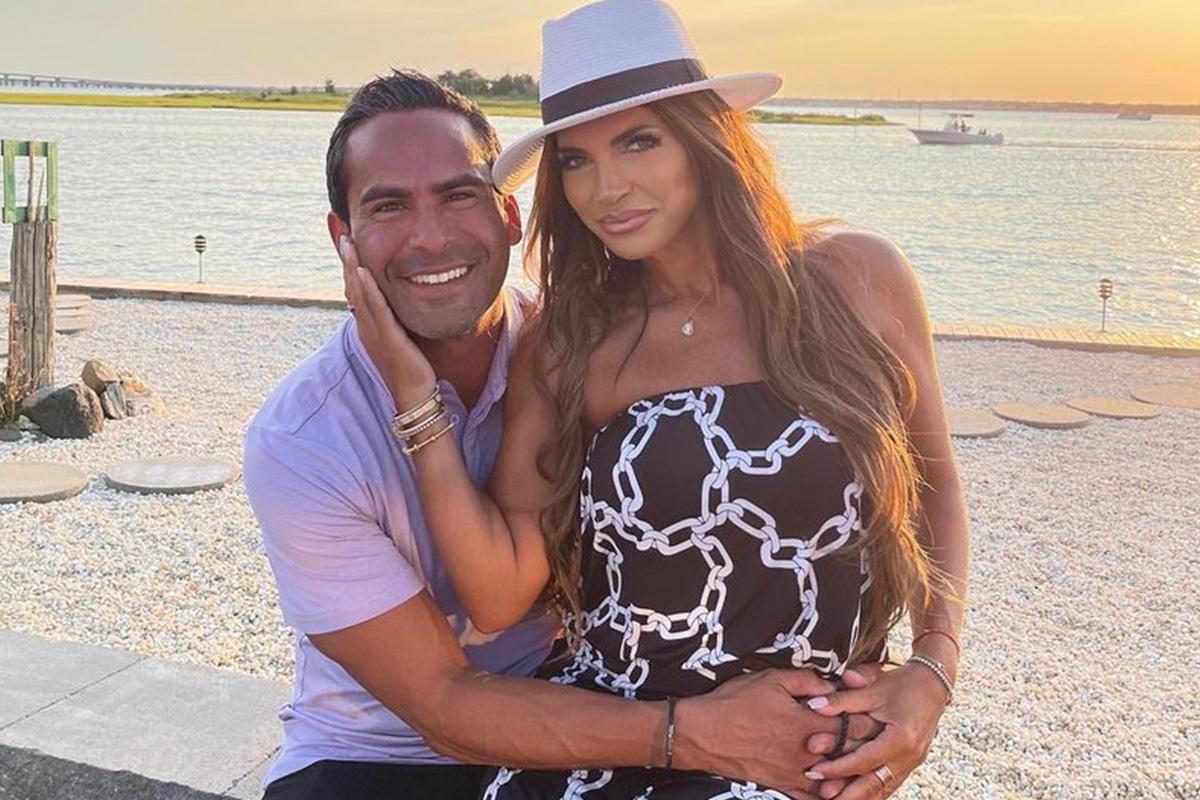 Article continues below advertisement
"That's another reason that we connected, you know, Teresa kind of reminded me of my early stages with Mike," Bailey told Yontef. "Like I was like, Mike, Mike, Mike, Chill, Mike, Mike."
"Well, Teresa may have been worse, OK?" she confessed. "All she talked about was Luis. I was like, 'Was this what I was like?' It was so cute, but I was like, I really connected with her because I'm a lover of love and my heart is – it is what it is, and when I'm in, I am all in and I don't apologize for it."
"She was just in heaven," she added. "They were still very much in that honeymoon phase of the relationship, but now they get to go on a real honeymoon because they're engaged and they are gonna be married."
Cameras also captured Real Housewives of Beverly Hills star Kyle Richards giving Bailey marriage advice that she revealed she took to heart and then took straight to her husband, seemingly shutting down rumors that there's any trouble in "Chill" paradise.
"One of the great pieces of advice that I took from her, and I actually apply it to my relationship with Mike, is she told me that the secret, well, one of the secrets or the biggest secret to her success with her husband is they don't hang out with single people," said Cynthia. "They only hang out with other married couples. You know what I'm saying? Like, that's their social circle. And as simple as that, as simple as it sounds, I was like, 'Wow, I never thought about that.'"
Article continues below advertisement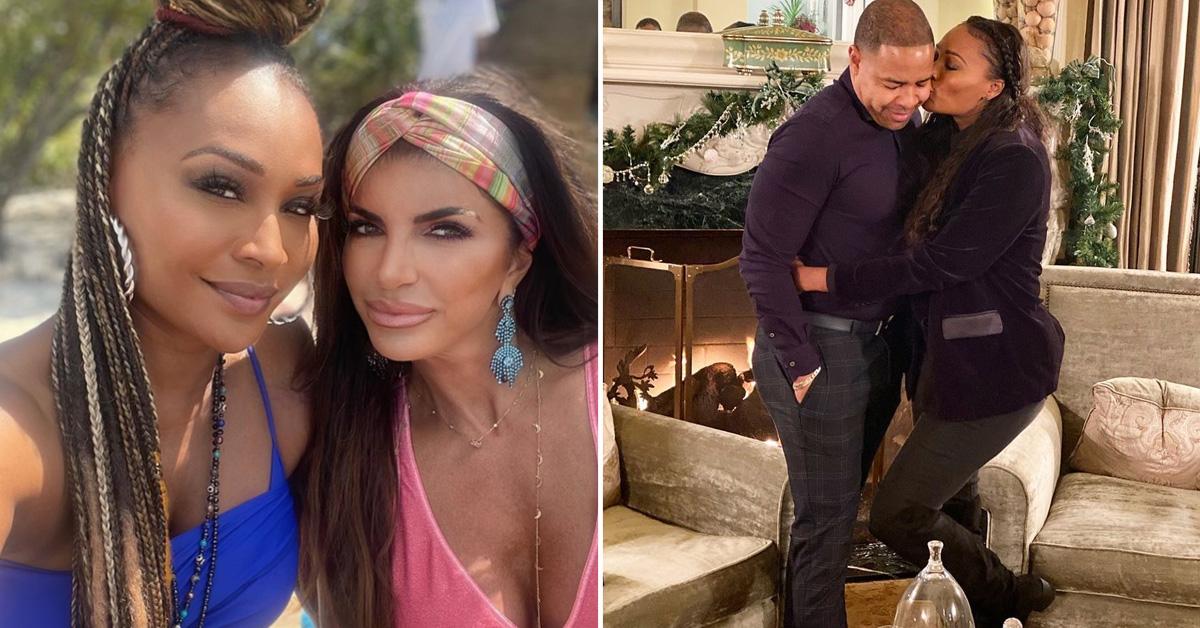 "I shared it with Mike, and we do couples dates and nights all the time," she continued, adding, "It's just great and educational at this point to just see how other people, other couples, make it work, especially if they'd been together for a really long time. So I am so grateful for that advice from Kyle because it it's really working for us."
Cynthia said it's been helpful for her and Mike to observe how other couples operate, explaining, "We literally walk away from dinners and lunches like, 'OK, so we're not that bad because they are a mess.' We feel better about ourselves or we learn something."
Article continues below advertisement
Bailey said the conversation with Richards made her realize that "single people want to attract men and vice versa," which she feels "could cause trouble down the line if you're not secure in the relationship. And if you guys aren't solid, you know what I'm saying, it's kind of going down a slippery slope."