Surveillance Video Shows Dallas Airport Shooter's Minutes Of Madness — Watch The Shocking Footage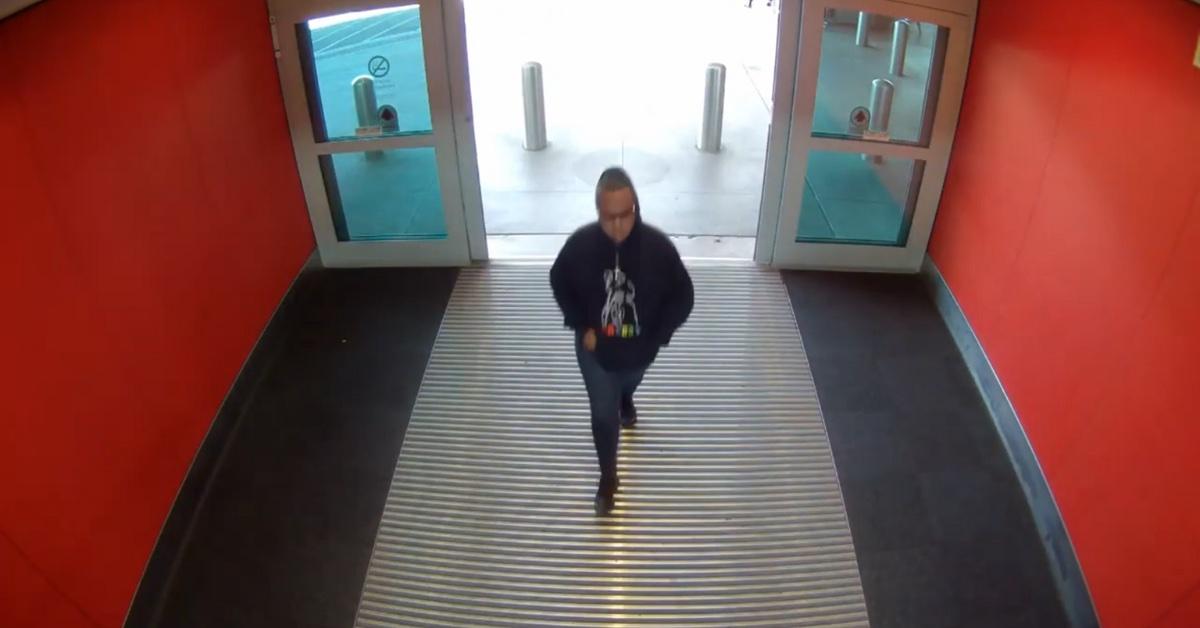 The Dallas Police Department has released never-before-seen surveillance video and bodycam footage that allegedly showed 37-year-old Portia Odufuwa in the moments before and after she opened fire inside Love Field airport.
Radar has viewed the shocking content released on Tuesday, just one day after the incident. In the surveillance video, the suspect — identified by police as Odufuwa — could be seen getting dropped off by an uninvolved Uber driver shortly before 11 AM.
Article continues below advertisement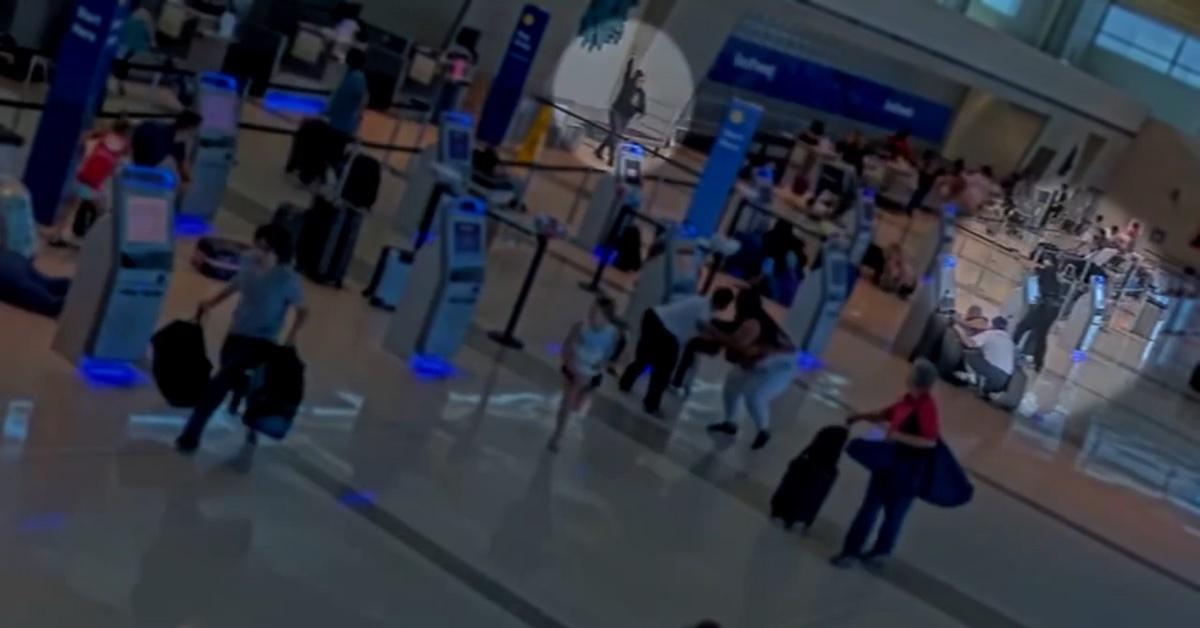 After walking inside, she discreetly entered a restroom before emerging about five minutes later. The suspect's hoodie was on and her hands were tucked into the front pockets.
At that point, Odufuwa allegedly beelined toward the Southwest Airlines ticketing area and made a bizarre announcement, according to witnesses who saw the ordeal unfold.
She apparently started to ramble, going on a rant about a marriage, incarceration, and threatening that she was going to blow up the airport before unveiling her weapon.
Article continues below advertisement
Odufuwa pointed the gun toward the ceiling and fired off two rounds, Dallas Police Chief Eddie Garcia said at a press conference Tuesday. People inside the terminal were seen running and ducking for cover amid the chaos.
Dallas Police Officer Ronald Cronin, a 15-year veteran who was there at the time, engaged with the suspect and told her to drop her weapon. She then pointed her gun at Cronin and an innocent bystander.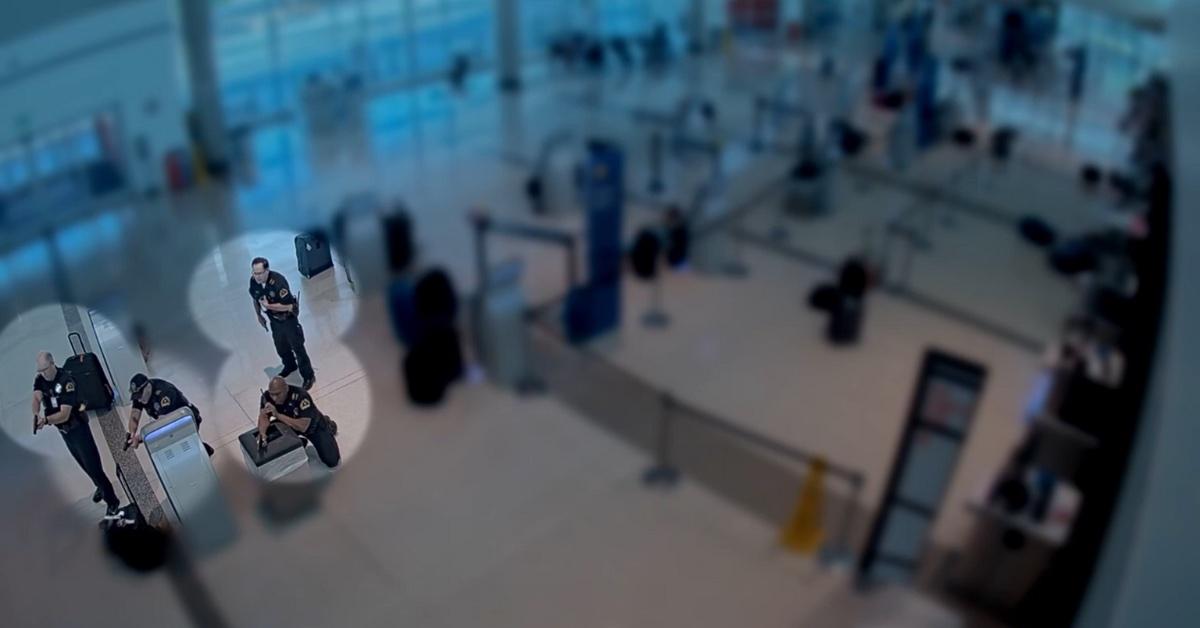 Article continues below advertisement
Cronin responded by firing his department-issued weapon, "hitting the suspect multiple times," causing her to fall to the ground and drop her gun.
Bodycam footage later showed officers arriving to take Odufuwa into custody. She was given first aid until being transported to the hospital.
Rounds found at the scene showed she shot at Cronin. Odufuwa was charged with aggravated assault against a public servant, and more charges could arise.
Article continues below advertisement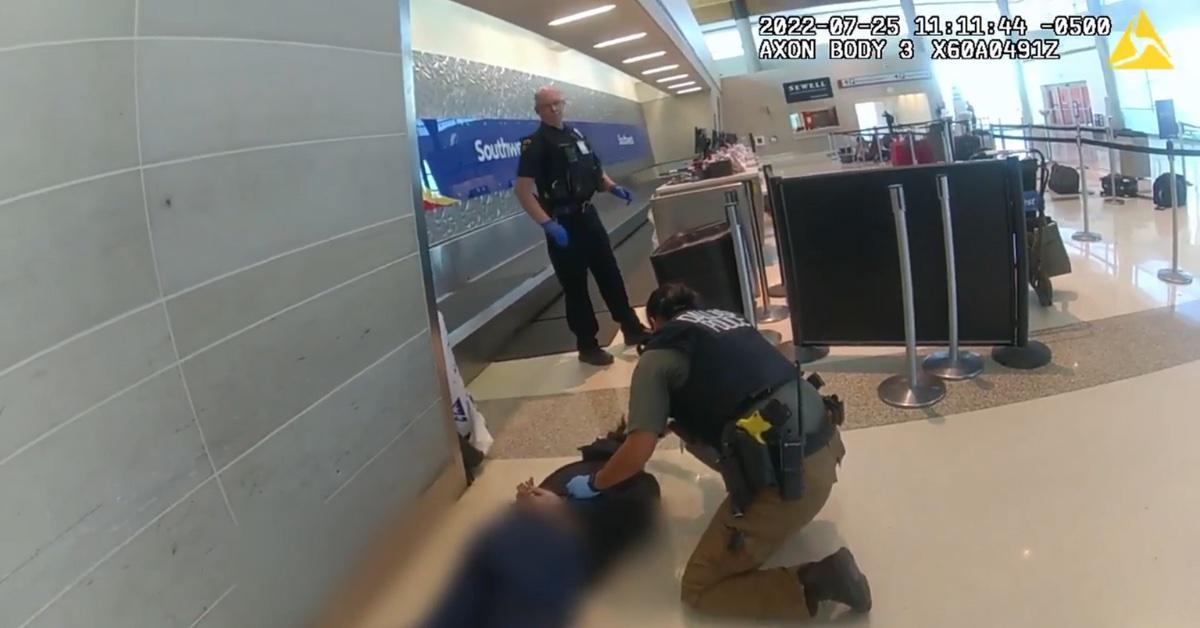 "In situations like the one we had at Love Field yesterday, our men and women must also be warriors. That is what Officer Cronin was," Garcia said. "I know his actions saved lives and prevented more injuries."
RadarOnline.com can report that Odufuwa has a criminal record and a history of mental health problems. She once claimed to be "God's prophet" and previously told authorities she was married to singer Chris Brown.