Conrad Roy's Family Speaks Out On Michelle Carter, Who Encouraged Late Teen To Kill Himself With 'Suicide Texts,' In Chilling Documentary
Conrad Roy's loved ones are opening up like never before.
Seven years after the then-18-year-old committed suicide at the encouragement of his then-17-year-old girlfriend, Michelle Carter, the late teen's mother and sister are ready to sit down and discuss the horrifying situation at length.
In RadarOnline.com's sneak peek of REELZ's upcoming documentary, The Suicide Texts: The Friends Speak, Lynn St. Denis and Camdyn Roy appear calm and soft-spoken as they recall that fateful day in the summer of 2014.
Article continues below advertisement
"She texted me that night, asking me if I knew where my brother was, after she already listened to him die," says Camdyn to her mom. "I was 13. She was 17, close to 18. You know right from wrong."
Lynn tries to justify that Michelle was likely "covering herself" when she texted Camdyn pretending not to know what had just happened, adding that "most 17 year olds think that they know more than they do." She notes, however, that Michelle "told her friends that he was missing before he actually went missing."
"But then she got mad at [Conrad] because he didn't, like, die yet," adds Camdyn.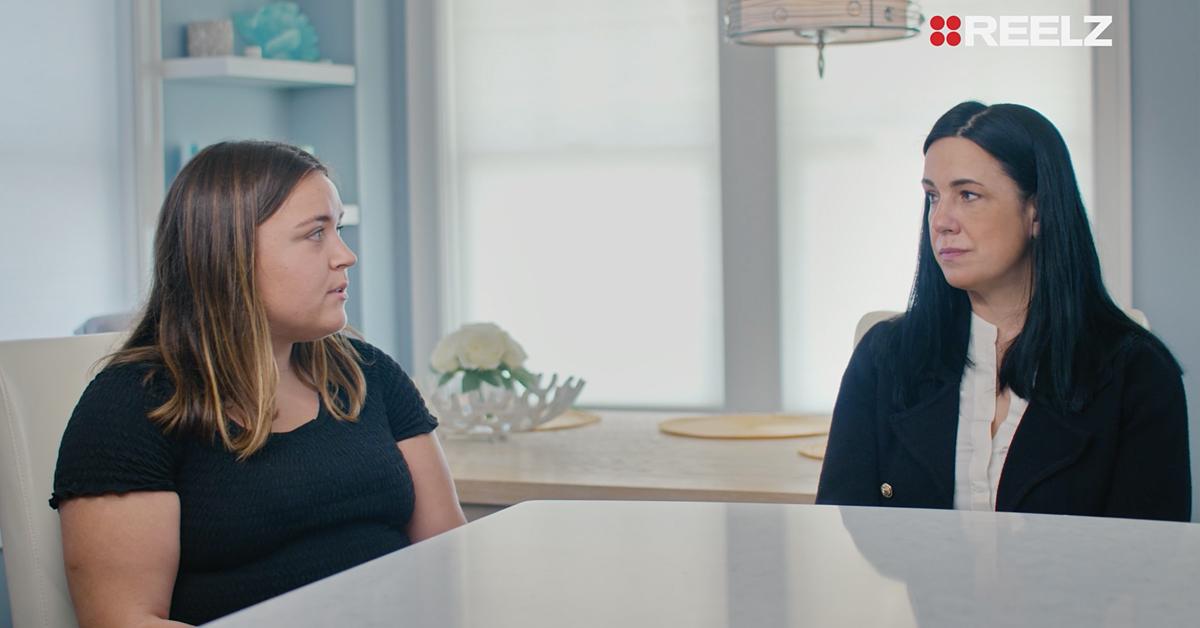 Article continues below advertisement
Conrad and Michelle met in 2012 and began a long-distance relationship via text messages and phone calls. They bonded over a shared struggle of mental health issues.
Over a two-week period in 2014, Michelle sent Roy a series of text messages encouraging him to kill himself and berating him whenever he expressed hesitation. "What about hanging yourself or stabbing yourself," one of the messages read, to which he responded, "I have nowhere to do that." Michelle then offered up two other options: "What about over dosing in [sic] sleeping pills? Or suffocating with a plastic bag?"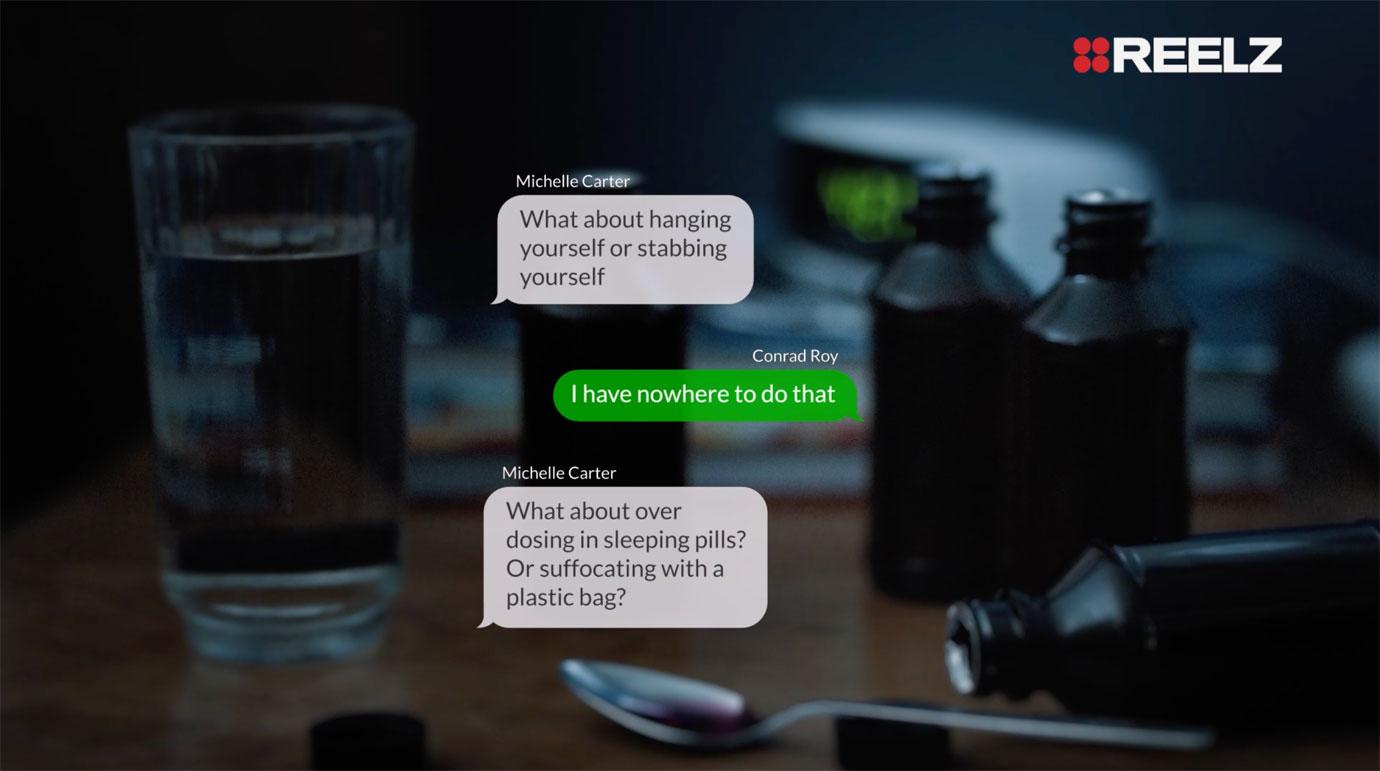 Article continues below advertisement
She ended up serving 11 months of her 15-month prison sentence after she was convicted of involuntary manslaughter.
During the trial, prosecutors relied primarily on a text message she had sent one of her friends months after Conrad's death. It read: "Sam his death is my fault like honestly I could have stopped him I was on the phone with him and he got out of the car because it was working and he got scared and I f--king told him to get back in ... because I knew he would do it all over again the next day and I couldnt have him live the way he was living anymore I couldnt do it I wouldnt let him."
Conrad, who had previously tried to kill himself, died by suicide in his truck outside a Kmart in Fairhaven, Massachusetts.
The Suicide Texts: The Friends Speak premieres Saturday, November 27 at 8 PM ET/PT on REELZ.
Watch REELZ on DIRECTV 238, Dish Network 299, Verizon FiOS 692, AT&T U-verse 1799 and in HD on cable systems and streaming services nationwide. Find REELZ on your local cable or satellite provider at reelz.com/get-reelz/.
Article continues below advertisement