'Stranger Things' Star David Harbour Ditches Wedding Ring, Sparks Divorce Rumors One Year After Marrying Lily Allen
Is David Harbour already single after secretly marrying Lily Allen last year? The 46-year-old Stranger Things actor made the divorce rumor mill turn after he was spotted without his wedding ring, less than 14 months after the duo tied the knot.
Article continues below advertisement
Harbour was photographed in New Orleans, Louisiana on Tuesday, proudly flaunting his bald head and not hiding the fact that he didn't have the silver band on.
Keeping it casual, the Netflix star wore a polo and a pair of dark jeans. Holding what appeared to be two plastic bags full of water in his left hand, it was clear his wedding finger was bare.
Article continues below advertisement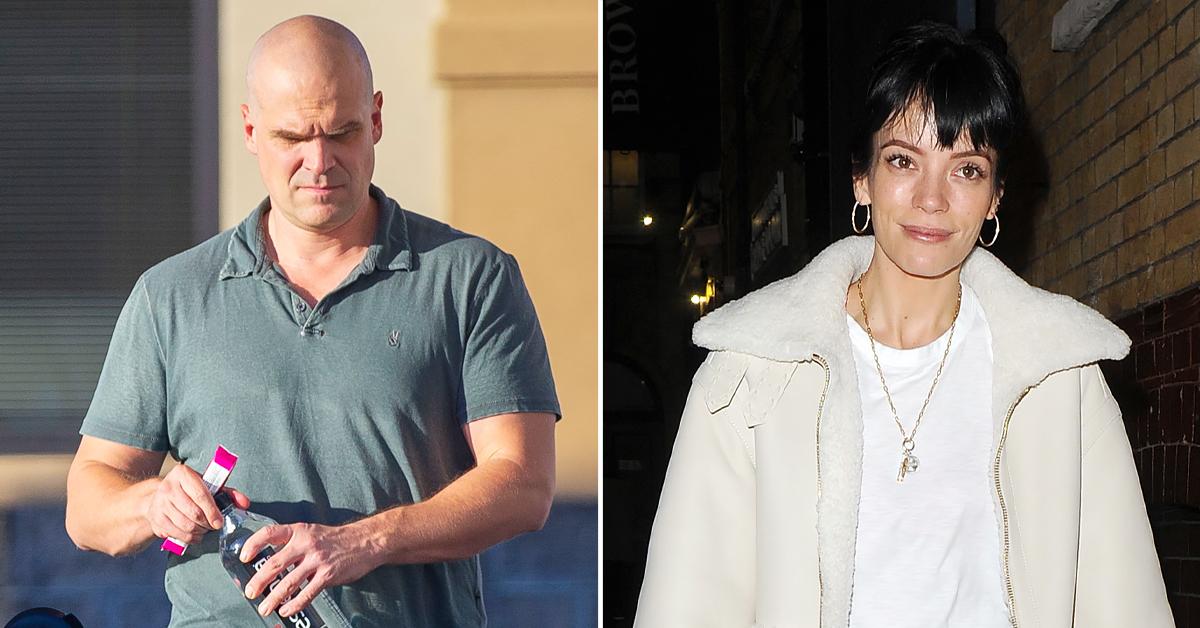 Harbour appeared in good spirits despite the speculation there might be trouble at home. The actor — known for his role as Jim Hopper in Stranger Things — was caught smiling and laughing while sporting his new haircut and a freshly groomed face on the set of his new movie, We Have A Ghost.
He was also seen chatting it up with a mystery blonde.
Article continues below advertisement
But he didn't just fail to rock his wedding ring around his co-workers. Harbour was later spotted running errands, where his ring was still missing in action.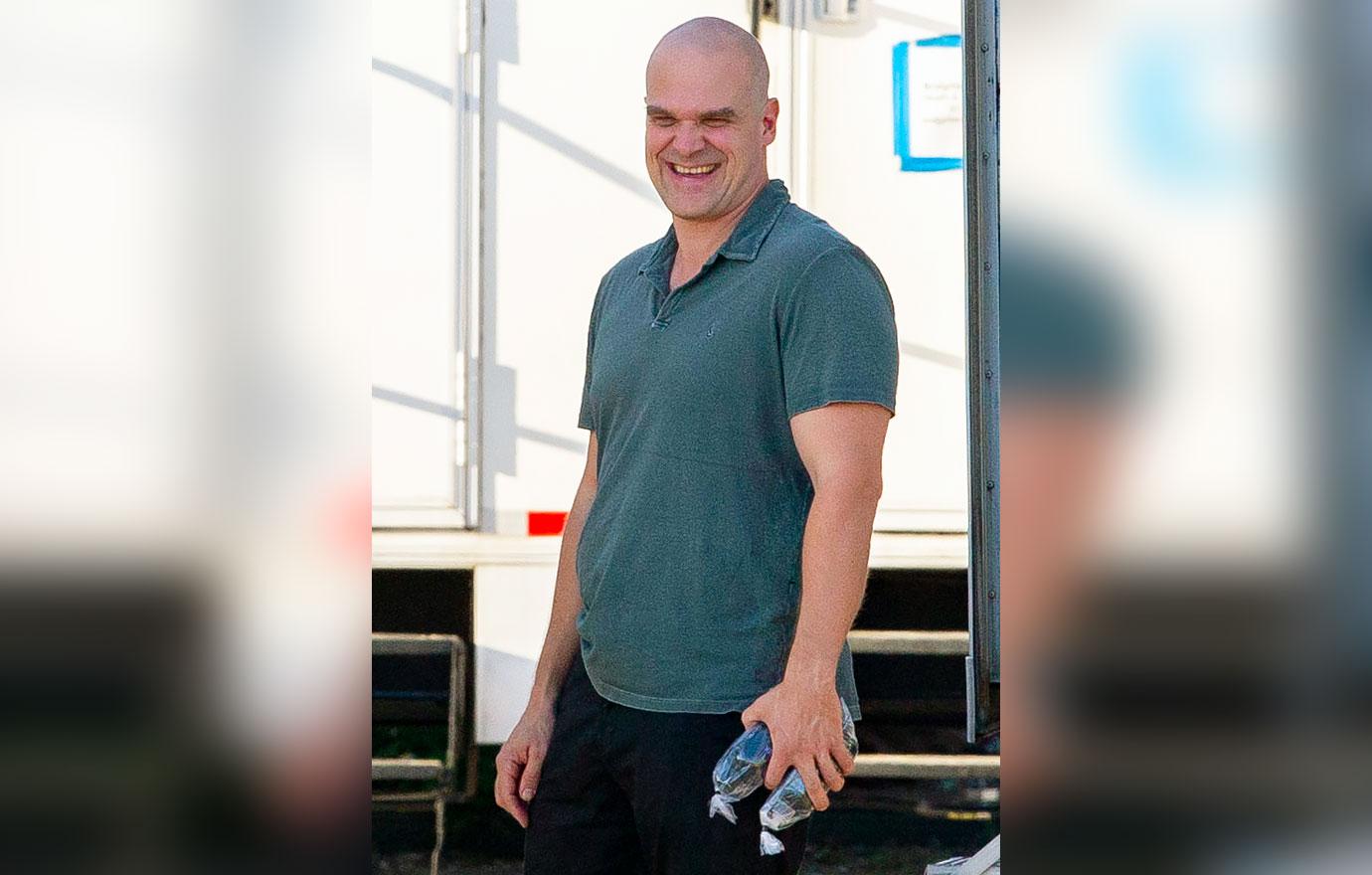 Article continues below advertisement
The paparazzi caught up with the actor, who left the film set and headed to a gas station to fill up his car with fuel. Harbour walked into the convenience store and emerged with a water bottle and a snack in hand.
Harbour was last seen with his wife in May when the couple celebrated her 36th birthday. The duo was photographed with Lily's two children from her previous marriage — Ethel, 9, and Marnie, 8 — in New York City.
While their outing was a family affair, it was hard not to notice the distance that appeared to be between the two.
Article continues below advertisement
Harbour spoke about the highs of marriage in December and gushed about Lily.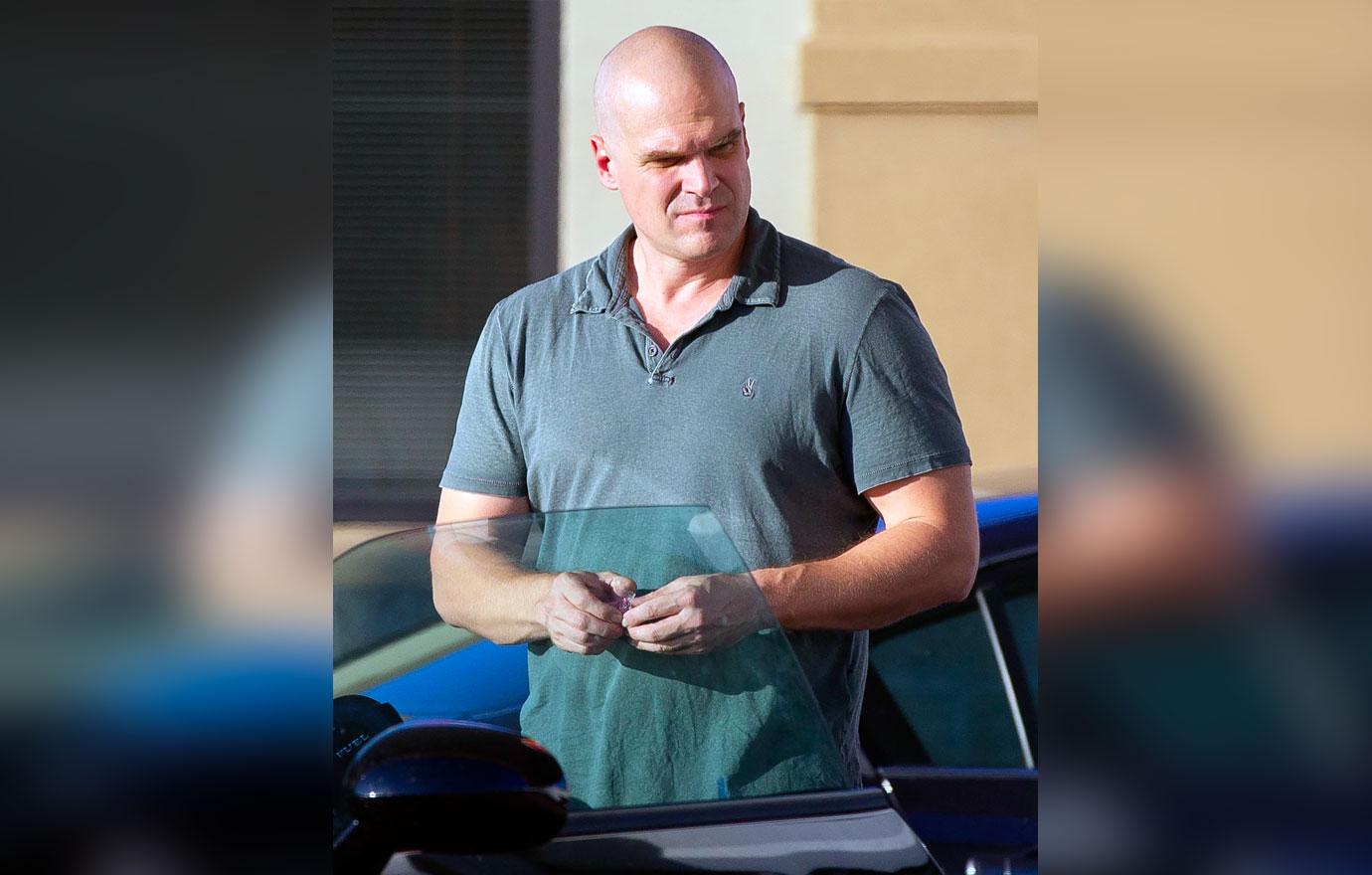 Article continues below advertisement
"I married a beautiful, incredible woman who I love," he told PEOPLE. "I have never met someone who is so deeply kind as her. I've never felt so taken care of and cared for by another human being."
"She really is just a deeply kind individual and I love that about her," he added.
Harbour and Lily said "I do" during a low-key ceremony in Las Vegas on September 7, 2020. Their nuptials were officiated by an Elvis Presley impersonator and they chowed down on burgers from In-N-Out after.
Article continues below advertisement
Harbour last posted about his wife on Instagram in July. He did not include a tribute on their one-year wedding anniversary.
RadarOnline.com attempted to reach out to both stars' reps for comment. So far, no word back.