Exclusive
OnlyFans Model Stefanie Gurzanski Accuses 'Billionaire' Ex-Boyfriend Stephen Cloobeck Of Rape In $16 Million Countersuit, Timeshare Tycoon Responds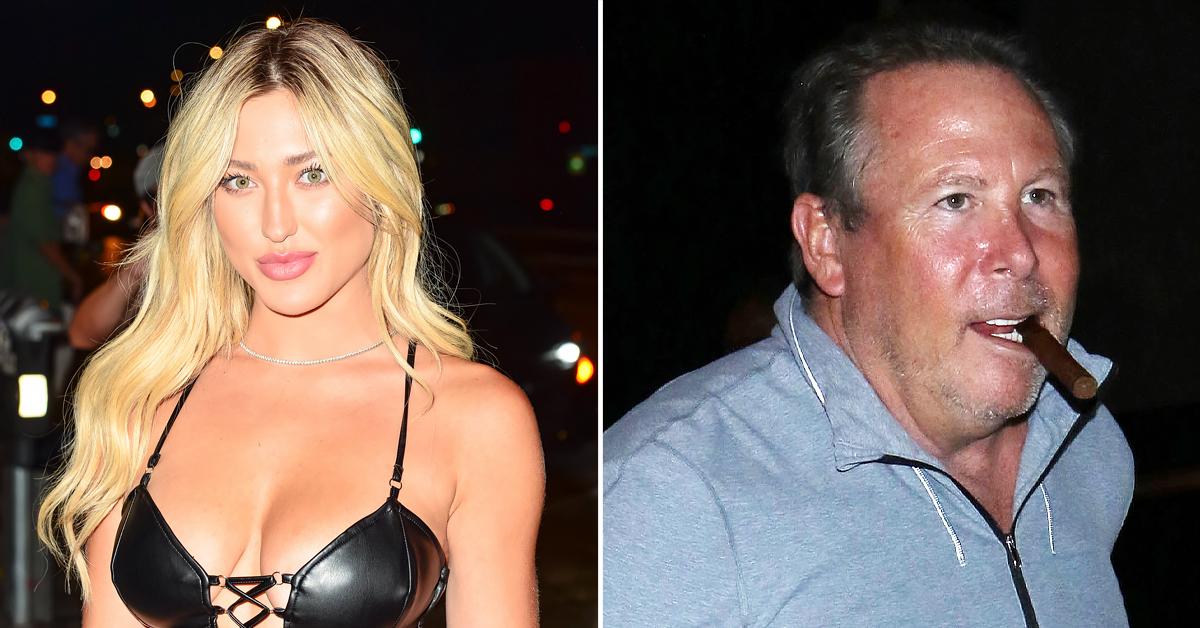 A young OnlyFans model who's being sued for all of the lavish gifts given to and expenses spent on her by her "billionaire" ex-boyfriend has filed a countersuit, accusing him of rape.
Article continues below advertisement
Stefanie Gurzanski, 26 – who boasts nearly 2 million followers on Instagram – has filed a counter-complaint in Los Angeles Superior Court against 59-year-old Diamond Resorts founder Stephen Cloobeck, stating that he raped her the first day they met.
The filing obtained and reviewed by Radar claims that Gurzanski met Cloobeck at a Beverly Hills luncheon on July 29, 2020, at a residence she alleges she learned during the event belonged to Cloobeck.
At the party, Gurzanski was allegedly introduced to Cloobeck "by an acquaintance," and the two "made small talk about their lives and careers."
Article continues below advertisement
Gurzanski allegedly told Cloobeck that she modeled, posed nude in Playboy when she was 18, had been in numerous magazines and had built up her social media following over the years.
Cloobeck, in turn, allegedly responded by telling Gurzanski that he was a billionaire, a philanthropist, had influence over the Democratic Party, had governmental connections that allowed him to affect peoples' immigration statuses and could destroy any person's life if they did not do want he wanted.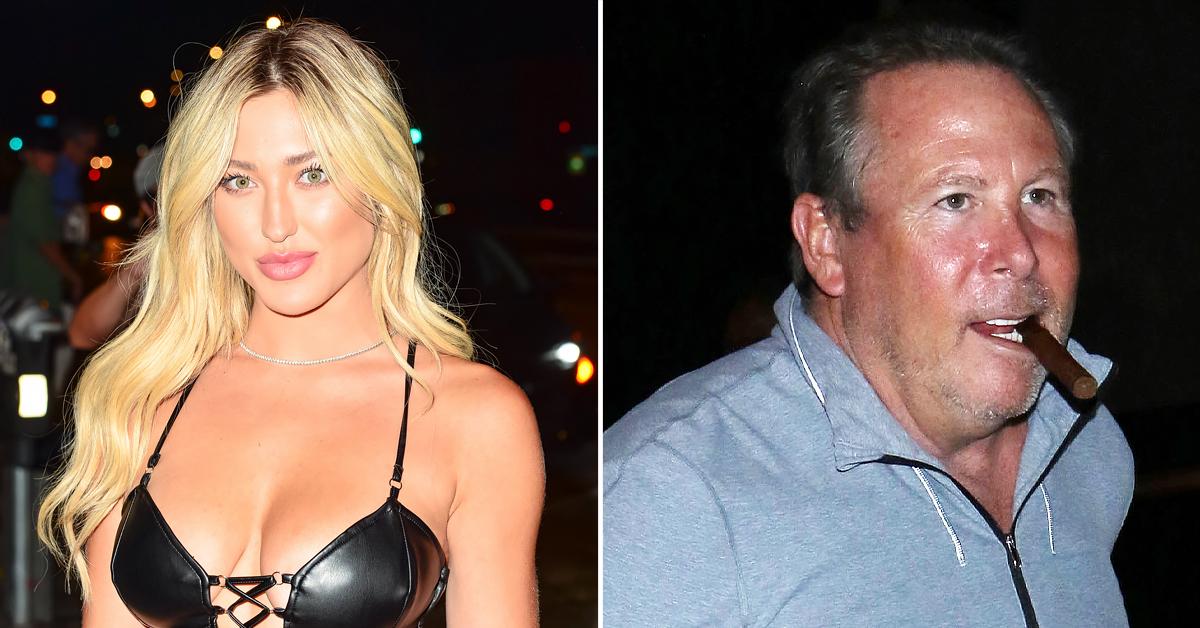 Article continues below advertisement
"Ms. Gurzanski, after the acquaintance that introduced them left the room, was left alone with Cloobeck," the filing states. "Once they were alone, Cloobeck, without permission or consent, proceeded to stand up, forcibly grab Ms. Gurzanski, pull up her dress and put his head between her legs and sexually assault Ms. Gurzanski without her consent."
The alleged incident "shocked, frightened and left [Gurzanski] with a feeling of loss of control."
"After the assault and sexual battery," states the complaint, "Cloobeck made a little small talk and left."
"Ms. Gurzanski was left confused and disoriented in Cloobeck's wake and to understand and rationalize what had just been done to her by the self-proclaimed man of almost limitless wealth and political power," the complaint continues. "Unfortunately for Ms. Gurzanski, she was not prepared to deal with the emotions and consequences of Cloobeck's vile act, and like many abused individuals who do not believe that they could have been in such a situation, she did her best to rationalize and excuse what happened."
Article continues below advertisement
The filing states that Cloobeck contacted Gurzanski the next day, on July 30, and "told her that he wanted to take her shopping on Rodeo Drive as [a] peace offering."
"Ms. Gurzanski alleges that Cloobeck's motivation for inviting her shopping was to manipulate her and to 'make up' for raping her," states the complaint. "Ms. Gurzanski was still in a state of disbelief with what had happened. She rationalized it in her mind and convinced herself that a man like Cloobeck would not have assaulted and violated her like he did. There must be an explanation. And with all the aftermath circulating in her head, Ms. Gurzanski, unfortunately, took up Cloobeck's invitation to go shopping on Rodeo Drive."
Article continues below advertisement
During the purported shopping spree, Cloobeck allegedly "purchased and gifted approximately $70,000 worth of shoes to Ms. Gurzanski. Throughout the rest of the shopping trip, Cloobeck purchased thousands upon thousands of dollars of gifts for Ms. Gurzanski."
Cloobeck and Gurzanski's relationship lasted for approximately five months and ended in December. She alleges that he became angry, vindictive and threatening toward her, her family and her friends after she declined his marriage proposal.
In January, she filed for a temporary restraining order for both her and her mother.
Article continues below advertisement
Since their breakup, Cloobeck has filed two lawsuits against Gurzanski, accusing her of fraud, trespassing and scamming him out of more than $1.3 million in expensive presents and extravagant trips, as well as misusing his Beverly Hills home, private jet and hotel suite at the MGM Grand in Las Vegas as fancy backdrops for her provocative photos.
Cloobeck wants to prevent Gurzanski from making money off photos that involve his assets and is demanding that she reimburse him for all he spent on her.
Gurzanski is now countersuing Cloobeck for defamation, assault, battery, distribution of material exposing private body parts or sexual acts without permission, intentional infliction of emotional distress, civil extortion, and abuse of process.
She's demanding no less than $16 million.
Article continues below advertisement
Cloobeck's attorney, Patricia Glaser, tells Radar, "Stefanie Gurzanski's cross complaint is replete with fabrications, inaccuracies and misstatements of fact. To be clear, Mr. Cloobeck never forced himself on her (or anyone else). Not only are her claims demonstrably false, but they completely contradict her prior statements about any physical contact with Cloobeck, including declarations signed under oath, statements made to the police, statements made to her friends at the time, and statements made to the media."
Article continues below advertisement
Glaser claims that in previous declarations, Gurzanski described her first few days with Cloobeck differently from how she described them in her cross complaint.
In a January 11, 2021 declaration, Glaser says Gurzanski wrote, "'[Cloobeck] and I met on July 30, 2020 at his residence. On that day, we spent a lot of time talking and discussing our lives. I told him about my successful modeling career (more on this below) and businesses in which I was engaged. Stephen also talked about his life. I felt Stephen and I had chemistry and I grew interested in spending more time with him. At the end of the night, Stephen invited me to go out with him the next day.'"
The declaration continued, "'On the weekend of July 31, 2020, Stephen and I went out together to Rodeo Drive. He took me shopping. He lavished me with gifts, although we had just met. During our day out, I grew interested in Stephen and felt that our relationship could grow into something special. In fact, Stephen and I had so much chemistry, that we started spending time together on a daily basis. I also started spending every night at Stephen's home.'"
Cloobeck's attorney says Gurzanski never mentioned rape, adding, "Her claims in the cross complaint are far-fetched even for the serial liar she has proven to be."
"To be crystal clear, Cloobeck has only engaged in consensual sexual relationships and has never assaulted nor battered anyone, including Gurzanski," she tells us. "He treated her as a queen. Indeed, at no time during the relationship or for seven months after that, despite numerous police reports, court filings and press interviews, Gurzanski never alleged that Cloobeck physically abused her or refuted Cloobeck's statement that he never had. Yet she now claims otherwise in her further attempt to retain all that she has stolen from Cloobeck, extract additional cash, harm his reputation, and maintain the illusion that she is a victim, instead of the con artist she really is."