Exclusive Details
'Cheap Daycare Center For Teenagers': Six Flags' Attendance Hurting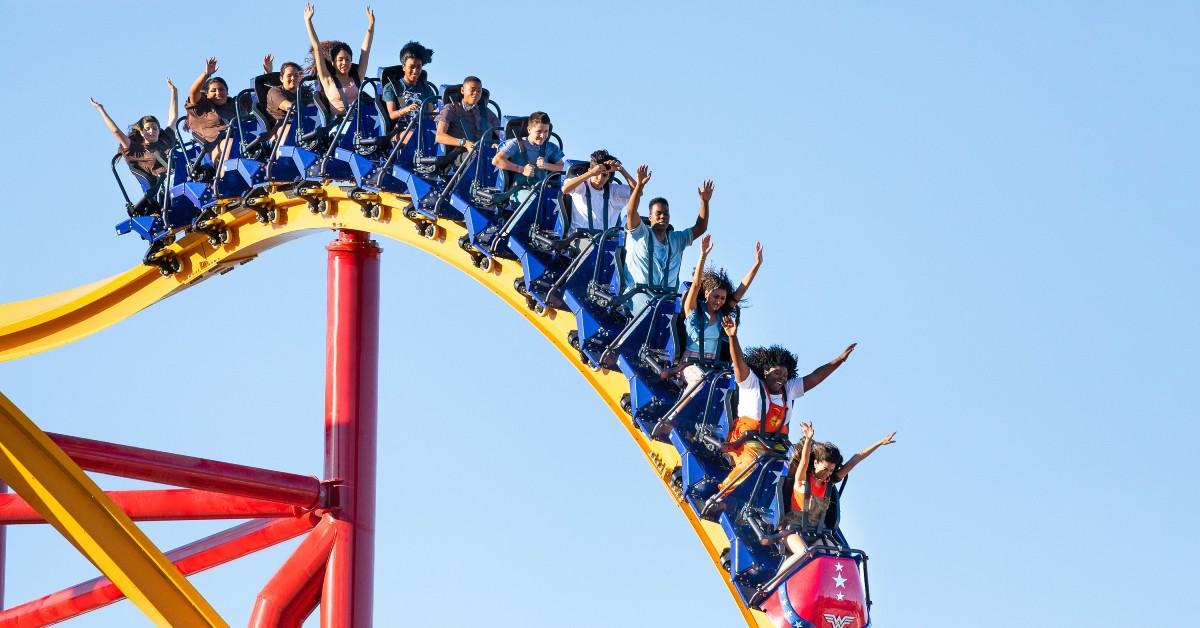 Article continues below advertisement
The amusement park lost nearly 2 million customers and saw its stocks collapse in the last year. CEO Selim Bassoul reported the losses when announcing the implementation of an initiative to rid the park of "rowdy teenagers."
The Texas-based theme park's shares fell 18 percent to $21.12 this week after announcing that its attendance decreased 22 percent in a year at its 27 parks across the country. Bassoul said the price hikes for admission along with dishing out too many discounts led to the losses.
Article continues below advertisement
"So, we only got the discounter, or we became a day care center for teenagers," and "it was a cheap day care center for teenagers," he said. Bassoul's reference to "rowdy teenagers" likely refers to several instances of violence at amusement parks.
A teenager was charged with aggravated assault of a police officer at Great Adventure in Jackson Township, New Jersey last month. The teen reportedly pushed the cop, who had been called because of a fight.
Article continues below advertisement
Also, several fights broke out in the parking lot at Six Flags in Prince George's County, Maryland in 2021. The Six Flags in Gurnee, Illinois, meanwhile, had police called when a teen allegedly "sucker punched" a 12-year-old when the kid's mother asked them to stop cussing. The teen then reportedly started punching and kicking the parents.
Bassoul and company expect attendance to be down 20 percent to 25 percent this year.
Article continues below advertisement
"We want to be a park for the middle class and even the lower middle class," Bassoul said. "We believe our demographic is the average income of the US and I'm migrating a little bit from what I call the Kmart, Walmart [customer] to maybe the target customers, if I want to say that."
According to the Daily Mail, Six Flags also hopes to improve wait times. They include up to 30 minutes to park, up to 30 minutes to get through security and 15 to 25 minutes for restroom waits.