Porsha Williams' Fiancé Simon Guobadia Claims Falynn Cheated On Him And Is Pregnant By Her Assistant, As Ex-Wife Sobs During First Sit-Down
The off-screen drama surrounding the Real Housewives of Atlanta only continues to get more dramatic.
Porsha Williams' fiancé, Simon Guobadia, is now accusing his ex-wife, Falynn Guobadia, of not only cheating on him during their recently ended marriage but also being currently pregnant with her assistant's baby.
Article continues below advertisement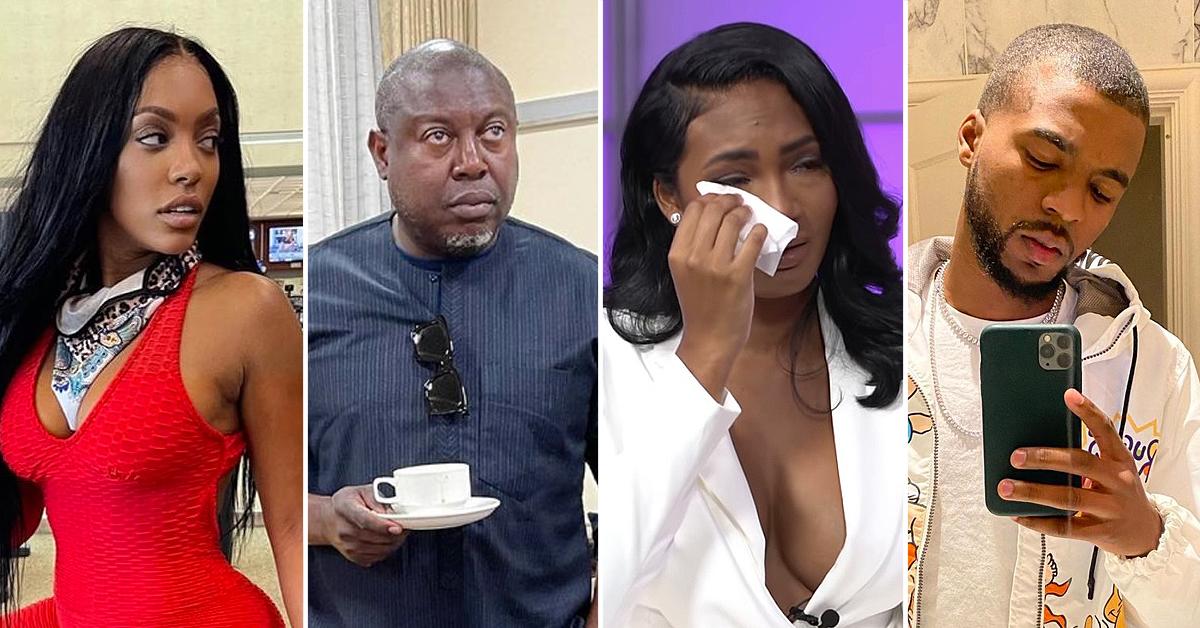 The shocking claims came on the heels of Falynn sharing a preview clip of her first in-person sit-down since Simon filed for divorce and proposed to her former friend.
Article continues below advertisement
Though the full interview isn't set to air until June 10, we already know it's going to be an emotional one.
In the portion Falynn posted to her Instagram, she's seen sitting down with Adam Newell for an "exclusive only on YouTube" interview to discuss the situation. Sporting an all-white pantsuit and serious demeanor, she takes a seat on a chair opposite Newell.
Article continues below advertisement
"Fans were speculating that you may have been cheating on Simon," the Up and Adam host says to his guest, who fires back, "Simon doesn't get caught unless Simon wants to be caught."
"He convinced you to join a show, and now he's engaged to another one of the cast members," Adam notes, prompting Falynn to wipe away a tear and let out, "God, the balls on him."
Article continues below advertisement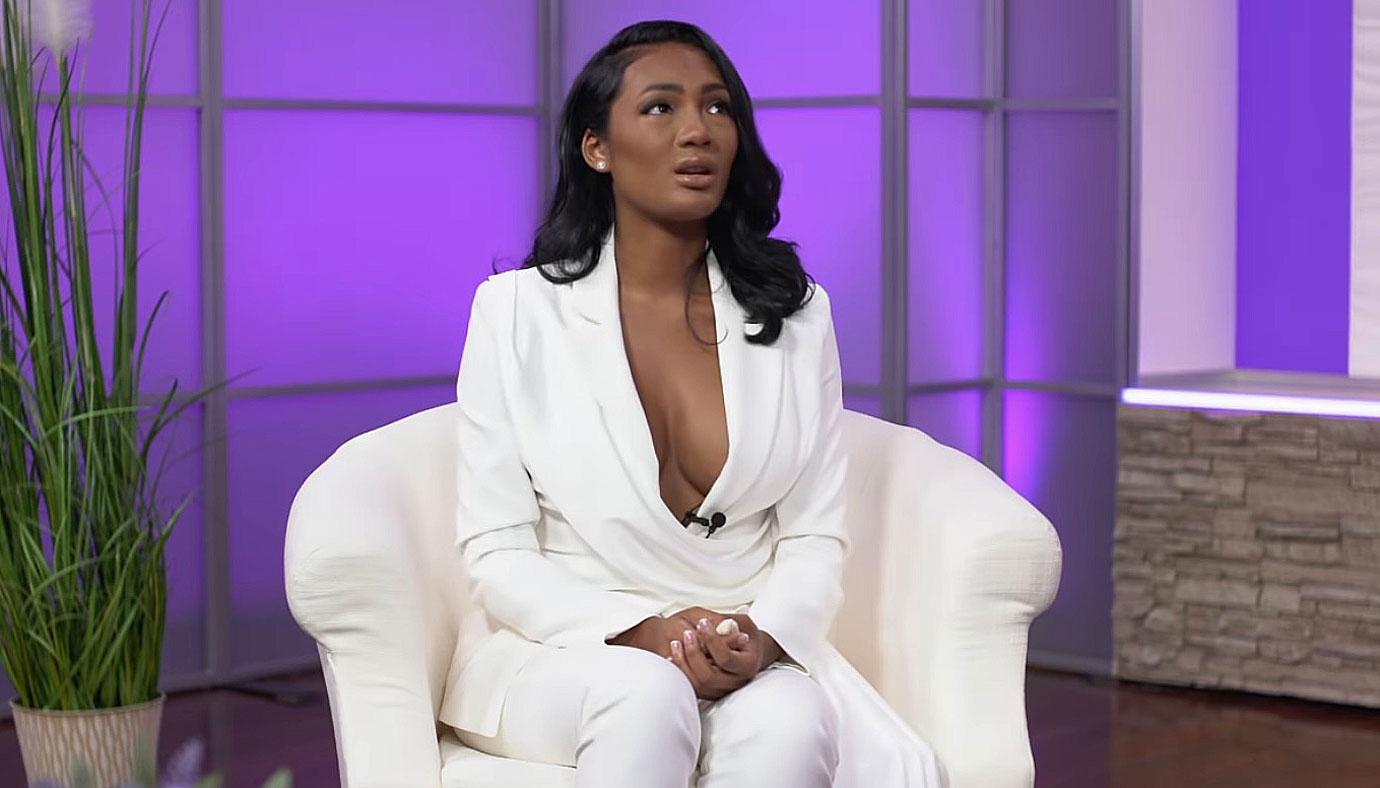 "You had this woman in your home. She met your family. She swam in your pool," the interviewer continues, eliciting more tears from his guest. "Do you resent that?"
Article continues below advertisement
Falynn continues to cry as she says, "I meant what I said when I took my vows. It hurts. It hurts like hell. I love hard. I love really hard."
She captioned the video, "My truth..." But her truth is not necessarily Simon's truth.
Article continues below advertisement
"The Face of Cheating Wife," he wrote alongside the video clip, which he shared on his own Instagram. "Let's start with why I filed for divorce."
Article continues below advertisement
"Let's start with who she cheated with and currently pregnant for and living in a home I paid for - post divorce," Simon added, tagging Jaylan Banks.
He went on to say that "this is how your generosity gets twisted when you allow a hookah boy/mama's boy become your wife's assistant. Let's get started there."
Article continues below advertisement
Falynn – who made several RHOA cameos with Simon on the recently wrapped season – announced in April that the two were ending their marriage.
Article continues below advertisement
Not even a month later, Porsha shocked the world when she revealed she was not only dating him but that they were also engaged.
Despite the seemingly scandalous timing, RadarOnline.com was told that Simon filed for divorce in January because he thought Falynn had cheated on him with "multiple" men, including Jaylan. We were told that Porsha was not even on his RadarOnline.com until months later.
Article continues below advertisement
As for Porsha – who got engaged to her new boo after a month of dating – she recently got his name tattooed to her neck because "it's a great way to show when you love someone." The Dish Nation host is now in the midst of planning three elaborate ceremonies to celebrate their upcoming nuptials.
Article continues below advertisement
"He's African, so we're going to have a native law and custom ceremony, and a regular wedding," she recently explained. "And then we're going to have another wedding at one of the houses that is out of the country."
Simon will be Porsha's second husband but third fiancé. She was previously married to retired NFL star Kordell Stewart from 2011 to 2013, then got engaged (the first time) to baby daddy Dennis McKinley in 2018. The two share 2-year-old daughter Pilar Jhena McKinnley.