From Royal Killers To A Smiley-Faced Assassin: The Unsolved Ice Cold Cases Still Baffling The Cops Today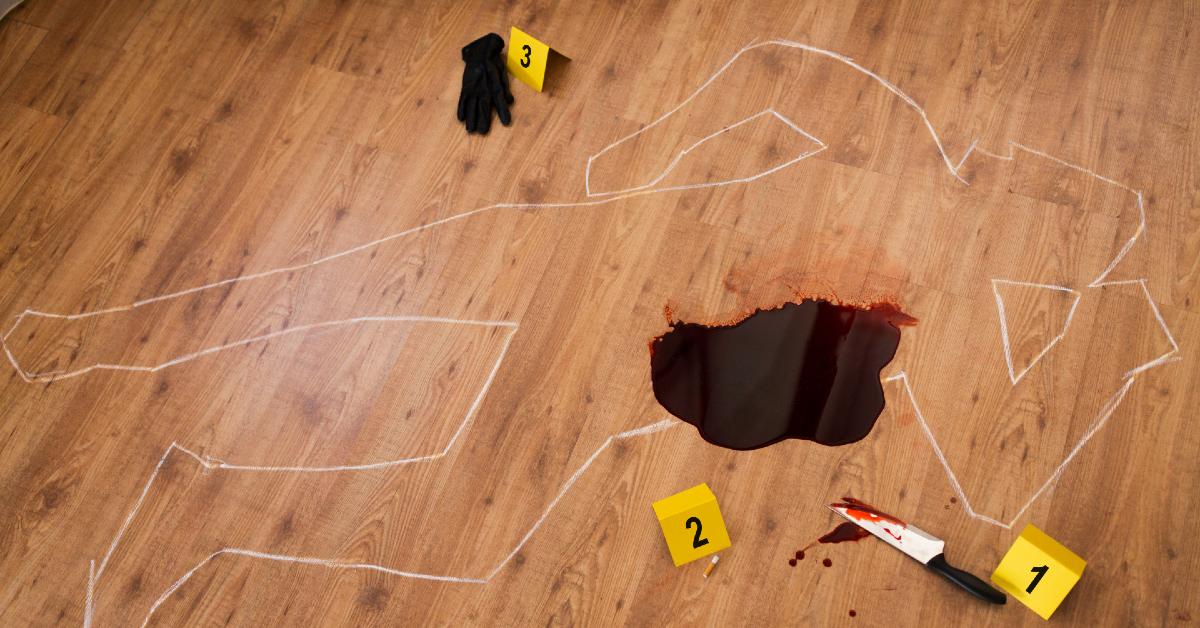 Jack The Ripper
Jack the Ripper was blamed for the brutal murders of between five and 11 women —found with their throats slit and bodies mutilated — in London's poor Whitechapel district in 1888. And though police interviewed more than 2,000 people, no one was ever charged with the crimes.
But many believe the culprit was Prince Albert Victor, a grandson of Queen Victoria known as Eddy, whose father later became King Edward VII. According to this royal conspiracy theory, Eddy flew into murderous rages while suffering from the ravages of syphilis, and haunted Whitechapel in search of victims.
Article continues below advertisement
Jack the Ripper's reign ended when Eddy's keepers fingered him as the murderer, and locked him up until he died of syphilis.
In another version of the royal conspiracy theory, Eddy impregnated a Whitechapel shop girl, and Queen Victoria ordered her physician, Sir William Gull, to eliminate everyone who knew about the illegitimate child.
To explain the grisly murders, the theory goes, Dr. Gull created the persona of Jack the Ripper, a frenzied killer with medical expertise, even though Gull himself was the actual slayer.
Eddy, the suspected royal butcher, died in the influenza epidemic of 1892.
Long Island Serial Killer
Between December 2010 and March 2011, the remains of 10 people — including six prostitutes — were found on remote beaches along the south shore of New York's Long Island.
To this day, the murderer, branded the Long Island Serial Killer, remains at large. One top criminal profiler believes the perpetrator is familiar with the trendy area, but may have left for new hunting grounds.
"This would be very consistent with the behavioral profile I developed for him," says criminology professor Dr. Scott Bonn, author of Why We Love Serial Killers.
Article continues below advertisement
Dr. Bonn believes the Long Island Serial Killer is most likely a white male between the ages of 20 and 40, who is either married or has a girlfriend.
"He's well-educated and well-spoken," added Dr. Bonn. "He may even be charming. He's financially secure, and owns a car or truck. Most of all, he knows how to cover his tracks.
"In my opinion, the Long Island Serial Killer will absolutely not stop killing until he's apprehended. He may be dormant right now, or may have relocated and is targeting victims elsewhere."
The Moonlight Phantom
Back in 1946, the sleepy Texas town of Texarkana was a safe place to walk after dark.
But all that changed when a serial killer began murdering couples in secluded areas late at night. The bullet-riddled bodies of Richard L. Griffin, 29, and Polly Ann Moore, 17, were found in Griffin's car on March 24. Three weeks later, Betty Jo Booker, 15, and Paul Martin, 16, were shot to death.
Both Betty Jo and Polly Ann had also been sexually molested. The headline in a local newspaper blared: "SEX MANIAC HUNTED IN MURDERS."
Article continues below advertisement
After farmer Virgil Starks, 37, was shot and killed in his home on May 3, legendary Texas Ranger M. T. "Lone Wolf" Gonzaullas offered terrified Texarkana residents this advice: "Check the locks and bolts of your doors and get a double-barreled shotgun to blow away any intruder who tries to get in."
The Texas Rangers, the FBI and the Arkansas State Police joined up to search for the killer, by then dubbed the "Moonlight Phantom."
But no one was ever charged with the murders. More than 70 years later, the Moonlight Phantom's identity still remains a mystery.
The Zodiac Killer
"I like killing people because it is so much fun… Peek-a-boo, you are doomed."
Those are just two of the chilling messages sent to reporters by the infamous "Zodiac Killer" who terrorized California's Bay Area in the late 1960s.
While in letters to several newspapers the Zodiac Killer claimed 37 murders, cops have been able to agree on only seven confirmed kills.
The first were teenagers David Faraday and Betty Lou Jensen, shot to death on December 20, 1968, in Benicia, California. Then, on July 4, 1969, Zodiac is believed to have shot Mike Mageau and Darlene Ferrin in Vallejo. Mageau survived, but Ferrin died at the scene.
Article continues below advertisement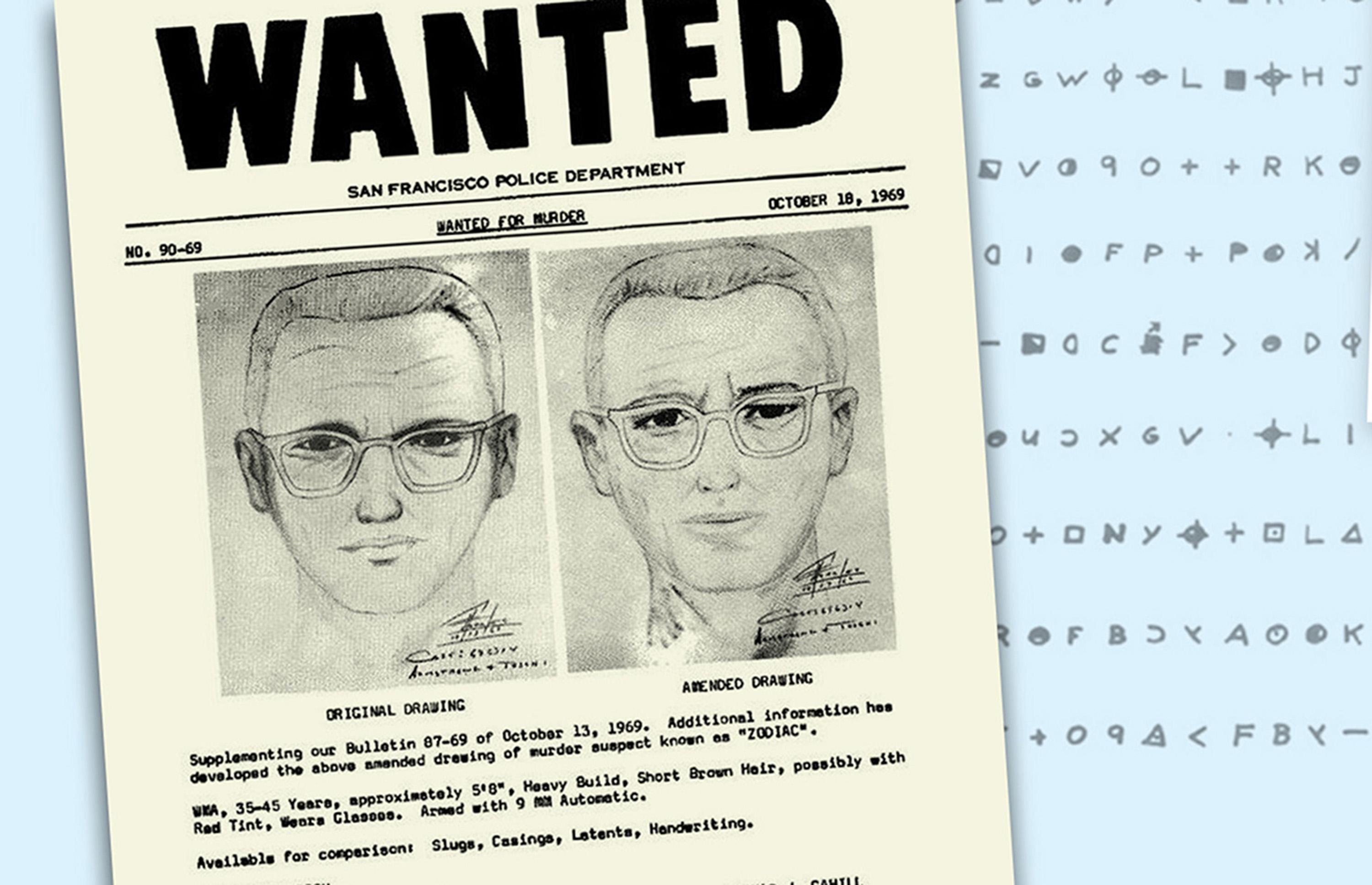 Around this time, the killer sent letters to three newspapers with details of the crime and a coded message. The letters also featured a symbol that became part of the killer's calling card: a circle with two intersecting lines running through it.
After shooting San Francisco cab driver Paul Stine to death, the Zodiac sent a letter with a piece of Stine's shirt, along with a threat to kill schoolchildren.
Police investigated more than 2,500 potential suspects. The case remains unsolved, despite a recent claim by author Gary L. Stewart that Zodiac was his father.
Article continues below advertisement
Smiley Faced Assassin
Drawings of smiley faces link the gruesome deaths of good-looking, athletic college students whose bodies have been found floating in watery graves in 11 different states.
Although many of the incidents have been ruled accidental, two retired New York City detectives, Kevin Gannon and Anthony Duarte, believe all the men who died were actually murdered by a serial killer.
The tragedies date back to the late 1990s — and share common links in addition to the victims' bodies being found in streams, ponds, lakes or rivers.
Just hours before they disappeared, all the men were spotted boozing at crowded parties or popular bars. Now a group called Find Me, which is dedicated to solving strange disappearances, is lending support to the serial killer theory after studying more than 200 drowning cases nationwide that involved fit, handsome men between the ages of 18 and 26.
Says Find Me founder Jerry Snyder, a former DEA agent: "We truly believe at least 50 percent are homicides" that have gone unsolved.