'Surreal' Photos Show Eerie State Of Desert Town On Famous Route 66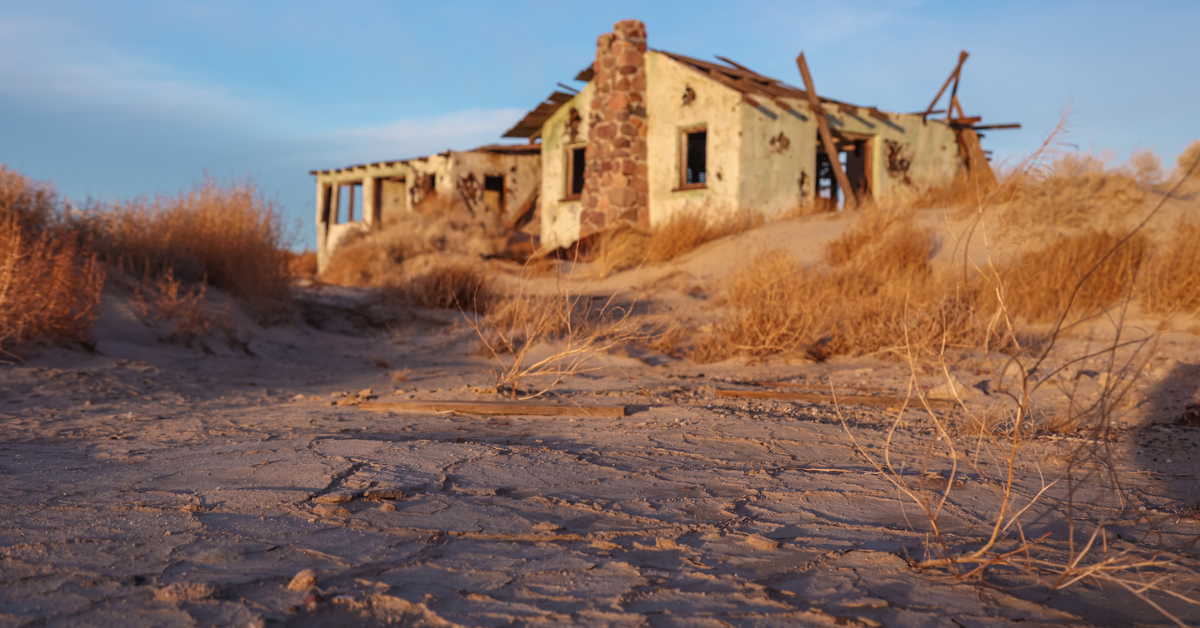 A photographer has shared eerie photographs of a town in the Mojave Desert that was partly abandoned in the early 2000s – with houses and buses partially buried, and children's toys found scattered in the sand.
Article continues below advertisement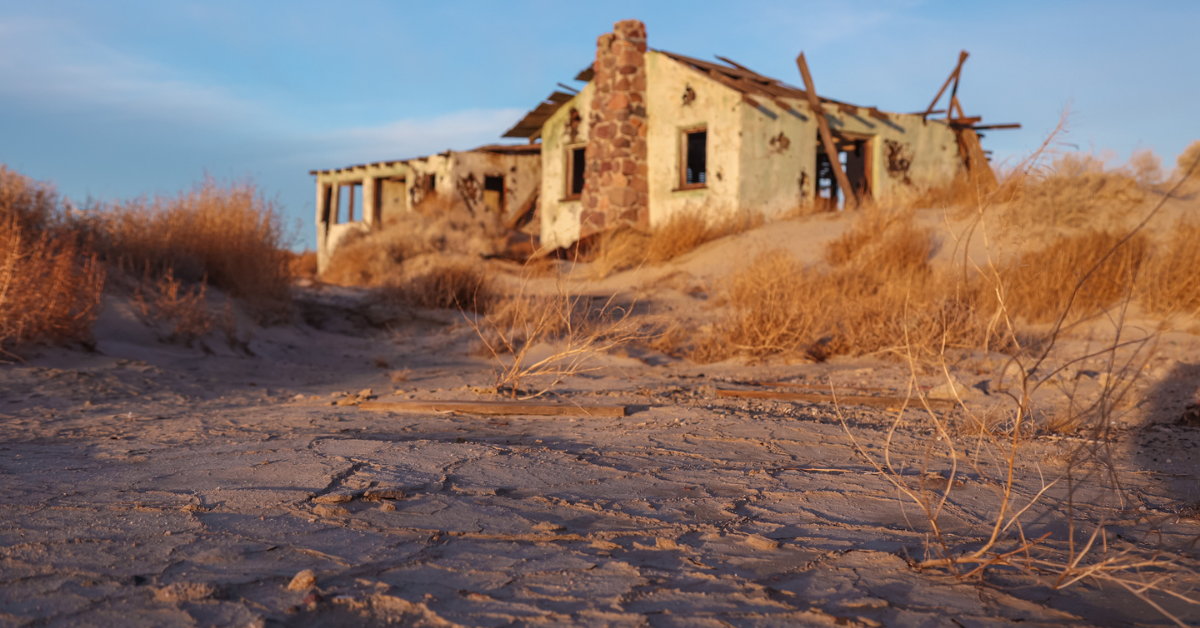 Newberry Springs is located along the Route 66 highway, one of the most famous roads in the US, where residents were forced to leave due to constantly drifting sand dunes.
And it's good they got out in time as part of the town in California has all but been reclaimed by the desert.
Article continues below advertisement
Many believe the issue was down to the county's own actions, as back in 1979 to 1991 they had problems with sand build-up, which was dumped on a downwind road.
Over time, the wind would blow it loose and houses in the area lost their value, as residents were forced to find a new place to call home.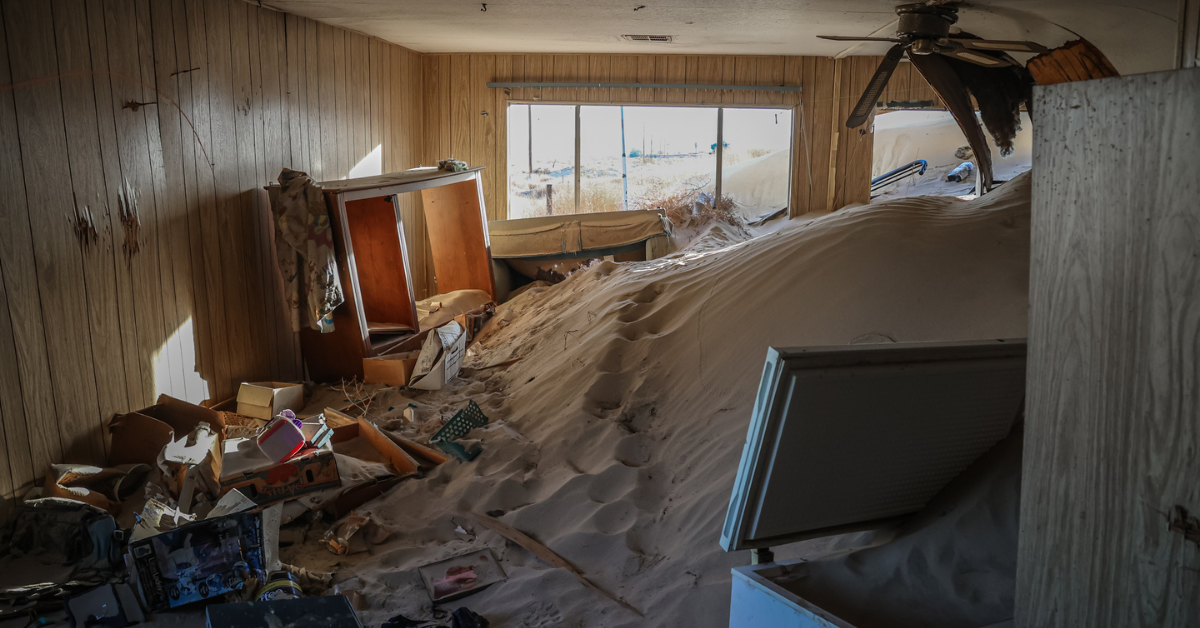 Article continues below advertisement
Shaun, a professional photographer who lives in northern Nevada, visited the ghost town earlier this month and took a haunting set of photos.
"The Mojave Desert area is a surreal place," the 30-year-old owner of Raise The Stakes Photography told Radar.
"It was also strange and a little sad seeing toys left behind from children who were forced to pick up and leave along with their families when the conditions became unbearable.
"Knowing all of the property essentially became worthless, and the owners had to just leave it behind because they couldn't live there and no one would want to but it, it just makes you realize how vulnerable you might be to things that are beyond your control."
Article continues below advertisement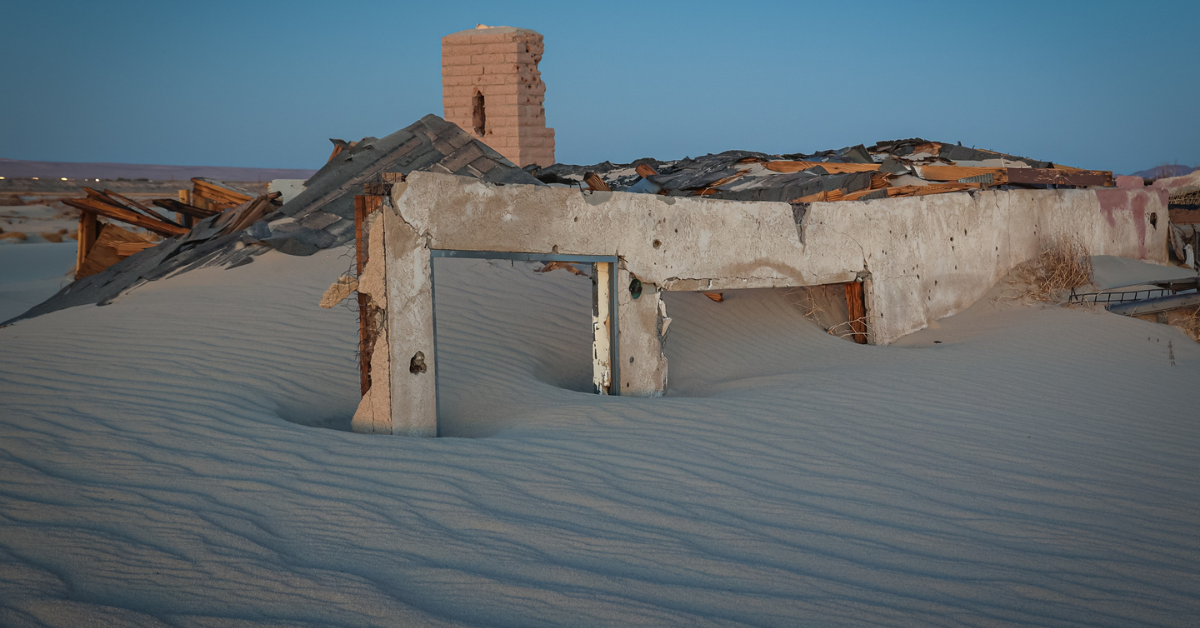 In one image, a house can be seen almost completely buried with the roof caving in, having been overpowered by the sand. In another shot, a bus can be seen in the middle of what likely used to be a road, looking out of place in its otherwise desert surroundings. Other images show the inside of the homes, with remnants from their previous lives including kitchen appliances still in place, a lone mattress and children's toys scattered across the room.
Article continues below advertisement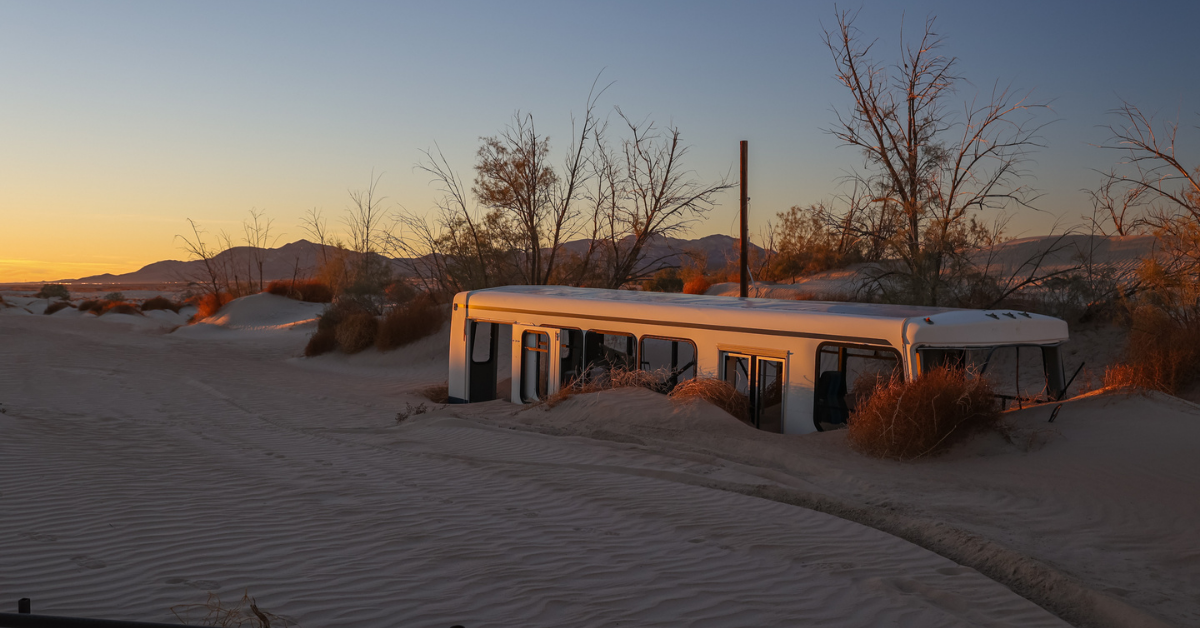 Another photo features a round retaining wall built to protect a home from sand – with Mother Nature laughing at the manmade construction, as the sand stands taller than the height of the wall.
This part of Newberry Springs is now known as a ghost town.
Article continues below advertisement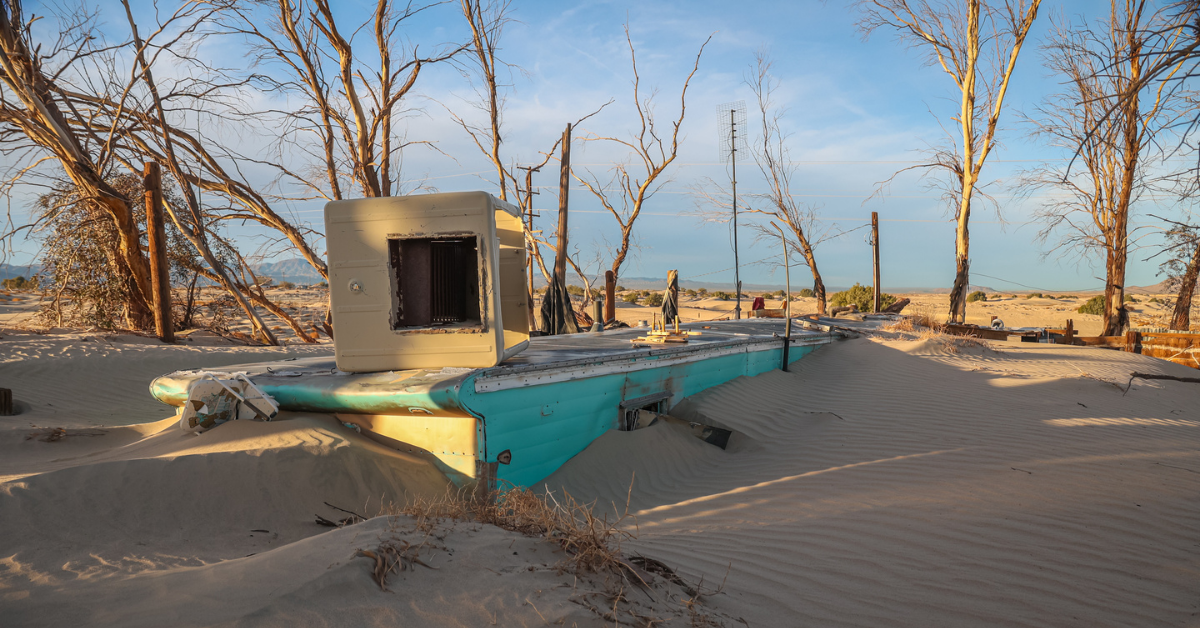 Shaun, who has an Instagram page called @neonconflagrations, added: "The impression that I got is that people often ended up out there because they'd like to be left alone.
"It seems a lot of people in the area affected by the sandstorms have been forced to leave, so there wasn't really anyone around.
"I've never really had any phobias, but seeing the degree that the sand has just taken over and buried the inside and outside of these homes makes it feel like it would just be nightmarish.
"Living in a place where for decades things were fine, and then the sand just became this constant presence and threat, and you saw that what your neighbors did to try to protect against it – building retaining walls – didn't stop the sand from moving through."