Exclusive Details
Gov. DeSantis Touts Florida As Country's 'Focal Point Of Freedom'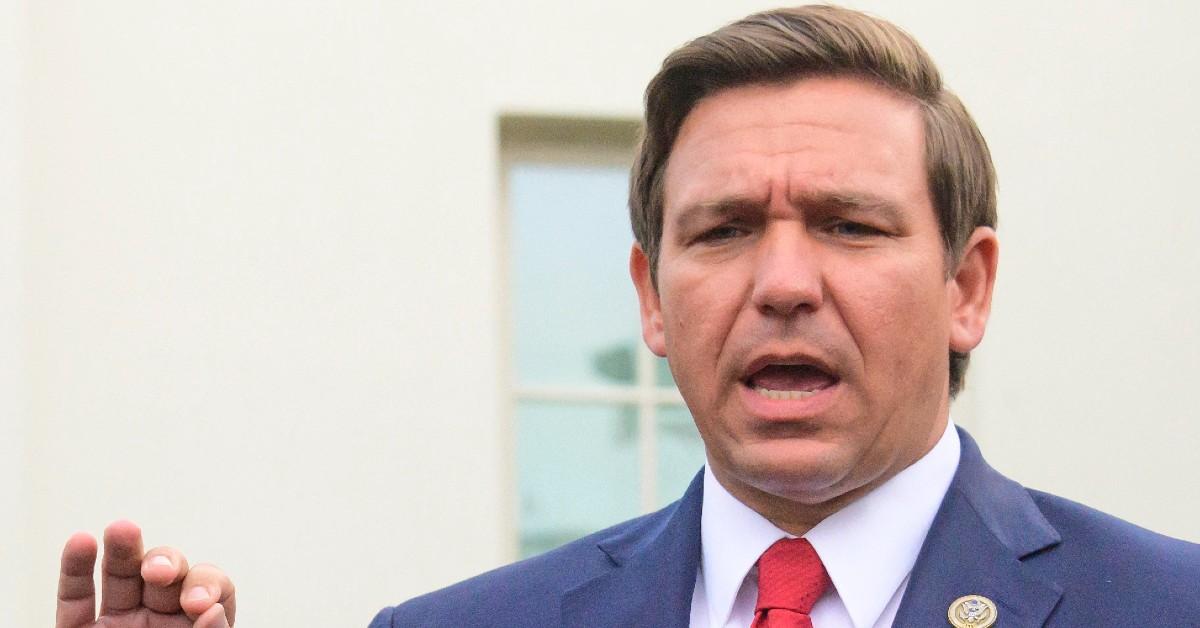 Florida Gov. Ron DeSantis' appearance on "Fox and Friends" was full of confidence, RadarOnline.com has learned.
Article continues below advertisement
And who can blame in? Today, on the state's primary day, he is running unopposed on the Republican side. The two leading candidates out of four to become his Democratic challenger in the fall are believed to be Agriculture Commissioner Nikki Fried and Rep. Charlie Christ, who crossed over after previously being a Republican and one-time Florida governor.
"The general election four years ago was a Blue Wave year, I was an unknown candidate, and it was a tough race," DeSantis recalled. "I think this time, I think we have the wind at our back and I'm running on a record of accomplishment."
Article continues below advertisement
The Fox hosts showed a clip of Fried assailing their guest's stance on abortion and schools, suggesting the governor is actually taking away freedom. DeSantis would have none of it.
"The reason why people are happy with Florida is because we've protected their freedoms," DeSantis insisted. "We stood in the way of lockdown-ers like Nikki Fried, who opposed every decision I made to protect people's rights."
Article continues below advertisement
"When she says, you don't have freedom of speech in the classroom, understand what she means," he added. "She wants to use our schools to indoctrinate students into her ideology."
DeSantis revealed that the idea for his new "Top Gun: Maverick" themed TV ad came from his wife. The piece promotes the incumbent as "Top Gov."
Article continues below advertisement
When the hosts asked DeSantis about the news that Dr. Fauci is finally stepping down this fall, the governor minced no words. "I think he's done a lot of damage; I think he should have been gone long ago.
DeSantis ended his interview with a barb directed at name brand reporter Maggie Haberman. When asked if he had spoken recently with former president Trump about the FBI raid or other matters, the governor said if and when he does, it will most certainly be leaked by the Department of Justice to The New York Times. "So watch out for that," he mused.