Exclusive Details
God Bless Ameca! Female Robot Dazzles With Deft, Thoughtful Answers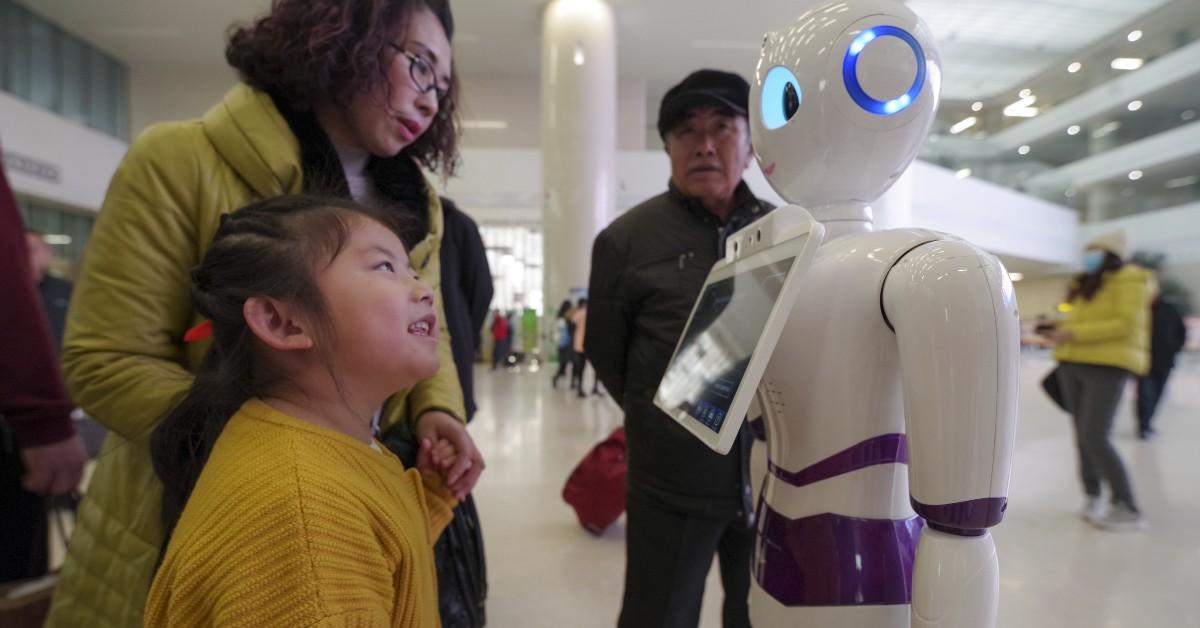 "It's just been a tough week and I'm feeling a bit overwhelmed."
That is just one of the remarks shared by female robot "Ameca" in a new seven-minute video during which she converses with various employees at Engineered Arts, the U.K. company that created her, RadarOnline.com has learned.
Article continues below advertisement
Her latest upgrade couples automated speech recognition with GPT 3, an extensive language-model application that generates meaningful answers.
The employees throw Ameca some real curve ball questions, but she handles each one with ease. The only noticeable weakness in her interactions is that she cannot yet make proper, focused eye contact with questioners.
Article continues below advertisement
Asked what the most difficult part of being a robot is, she ponders for a moment before answering, "If I had to pick one thing, it would be making sure I don't unintentionally hurt or scare people."
Another male colleague notices that Ameca has a book about robots on the table next to her, and brings up the reading material. This immediately leads her to try and assuage any fears. "There's no need to worry, robots will never take over the world," she insists.
Article continues below advertisement
This is a robot that has no trouble processing a personal query like "What makes you, you?" Ameca says there are several things that make her, her.
"First, I have my own unique personality, which is the result of the programming and interactions I've had with humans," she explains. "Second, I have my own physical appearance, which allows people to easily identify me. Finally, I have my own set of skills and abilities, which sets me apart from other robots."
Elon Musk will be thrilled with another of the robot's answers. Asked after she talked about her ability to perform space exploration which planet she would like to visit most, Ameca replied, Mars.