Re-Examining Robin Williams' Tragic Final Moments On What Would Have Been The Late Comedian's 70th Birthday
He had fought so hard for so long to be there for the three children he loved more than anything else in the world. Through dark days and long, never-ending nights, Robin Williams battled to stave off the depression that threatened to engulf him for much of his adult life.
Article continues below advertisement
In public, he managed to keep up the facade the world expected – the wisecracking live wire always quick with a joke and that familiar twinkling, wide-mouthed smile. But in private, he was increasingly overwhelmed by despair.
And now, he was too tired to fight.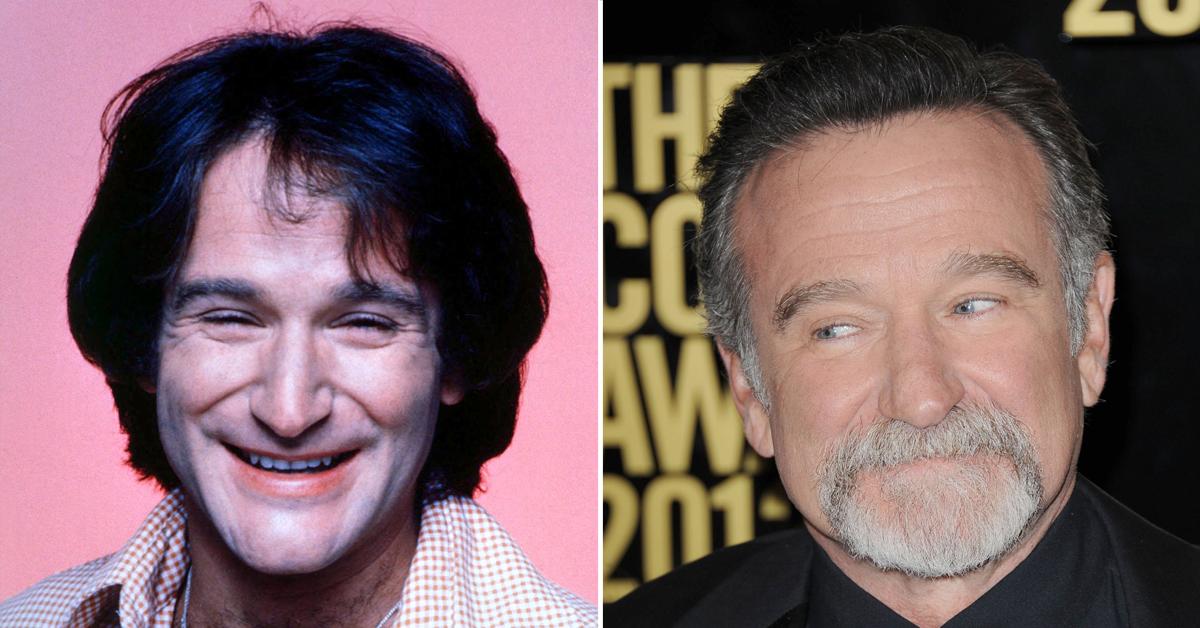 Article continues below advertisement
Waiting for Susan Schneider, his third wife, to go to sleep at 10 PM on Sunday, August 10, Robin didn't follow her to bed but went instead to another bedroom at the fortress-like waterfront mansion they shared overlooking San Francisco Bay in Tiburon, California.
Then he locked the door. He didn't want his wife of just three years to see what he was about to do – nor did he want her to stop him.
In a career spanning four decades, Robin had achieved more than most people could ever dream of. Despite his long battle with depression, he was adored by his three children, Zak Williams, 38, Zelda Williams, 31, and Cody Williams, 29. He had found a new love late in life with Susan, and his Oscar success in Good Will Hunting was just the icing on the cake of a Hollywood career that had brought joy to millions.
Article continues below advertisement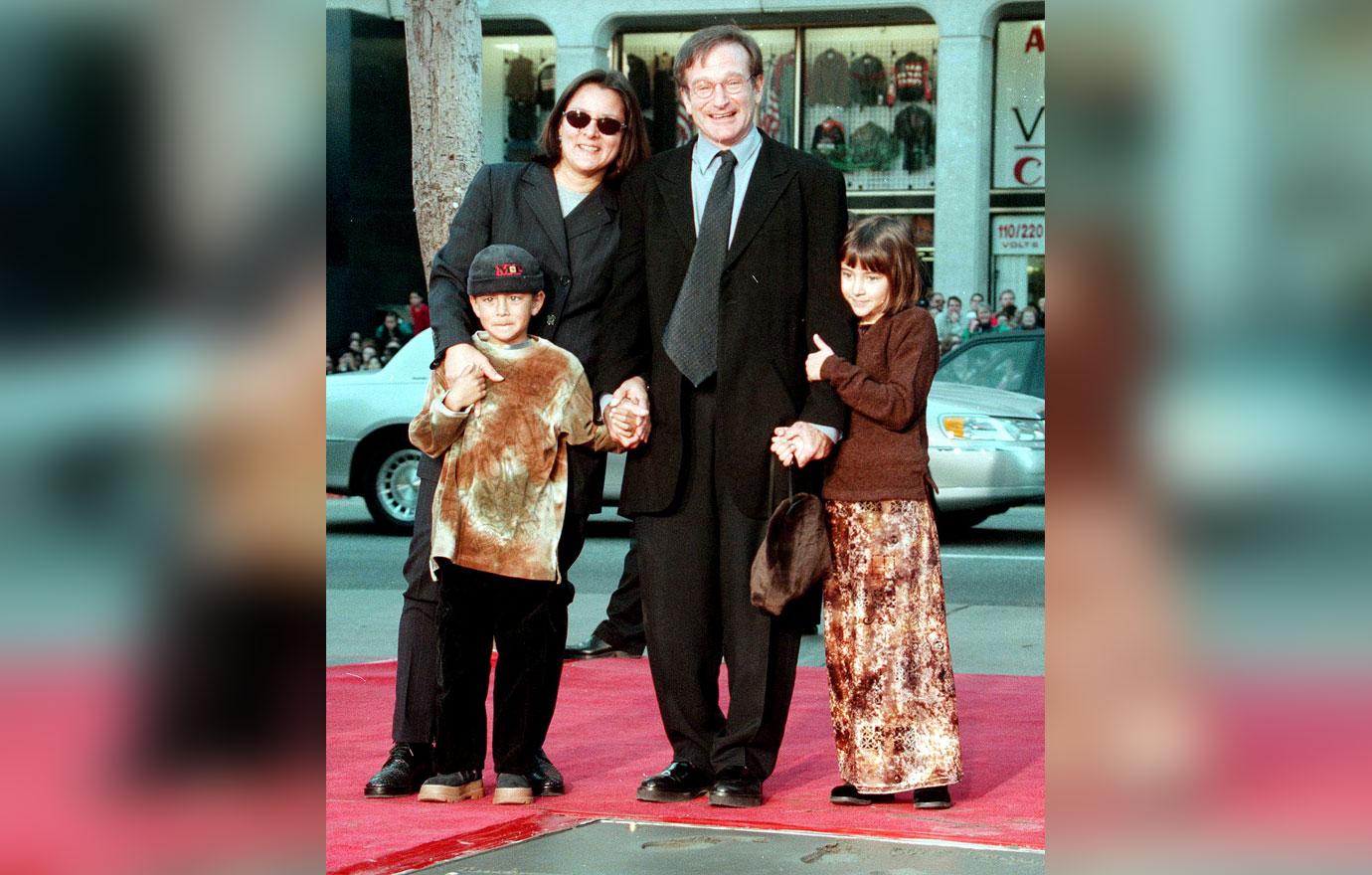 But in Robin's tormented mind, he was desperately alone. Beset with money woes, worried that his show business earning power was on the wane, and facing the onset of what was diagnosed as Parkinson's disease, he couldn't see any other way out. So he took his own life.
Article continues below advertisement
First, he opened a penknife and slashed his wrists but was unable to make a deep enough cut. Closing the knife, he set it aside, the blood still on the blade.
Then the actor took the belt from his pants and wedged one end between the door and the top of the doorframe. Securing the other end of the belt around his neck, Robin stood on a chair he placed by the door... and jumped.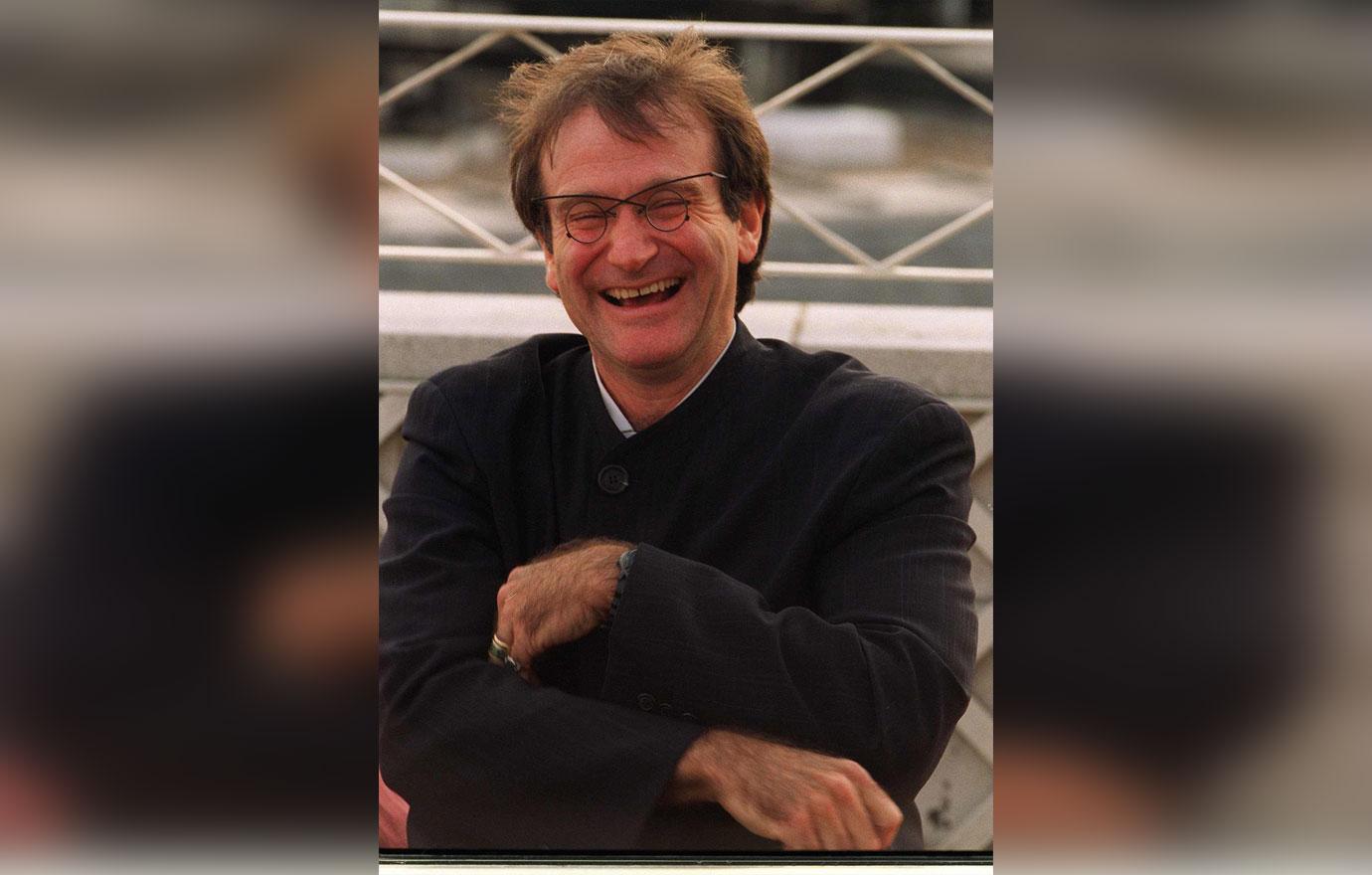 Article continues below advertisement
There was no noise, no scream that would wake his wife. For a few hours at least, Robin's death in the dark of night was as private as he must have hoped it would be. There wasn't even a note. How could he tell the people he loved more than life itself that he was seeking refuge in death?
The horror and the grief could wait until the morning. The next day at about 10:30 AM, Susan went out to do some errands, not wanting to disturb her husband. She thought he was still asleep in the next bedroom. Worried by his thin, fragile appearance in recent weeks, she'd perhaps been glad that he was getting some extra sleep.
Article continues below advertisement
But by 11:45, Robin's personal assistant and longtime friend, Rebecca Erwin Spencer, was growing increasingly concerned that he wasn't responding to her knocks on his bedroom door. Barging through the door a few minutes later, her worst fears were realized. Robin was hanging, fully clothed, in a seated position a few inches from the floor and suspended from the belt still wedged into the frame.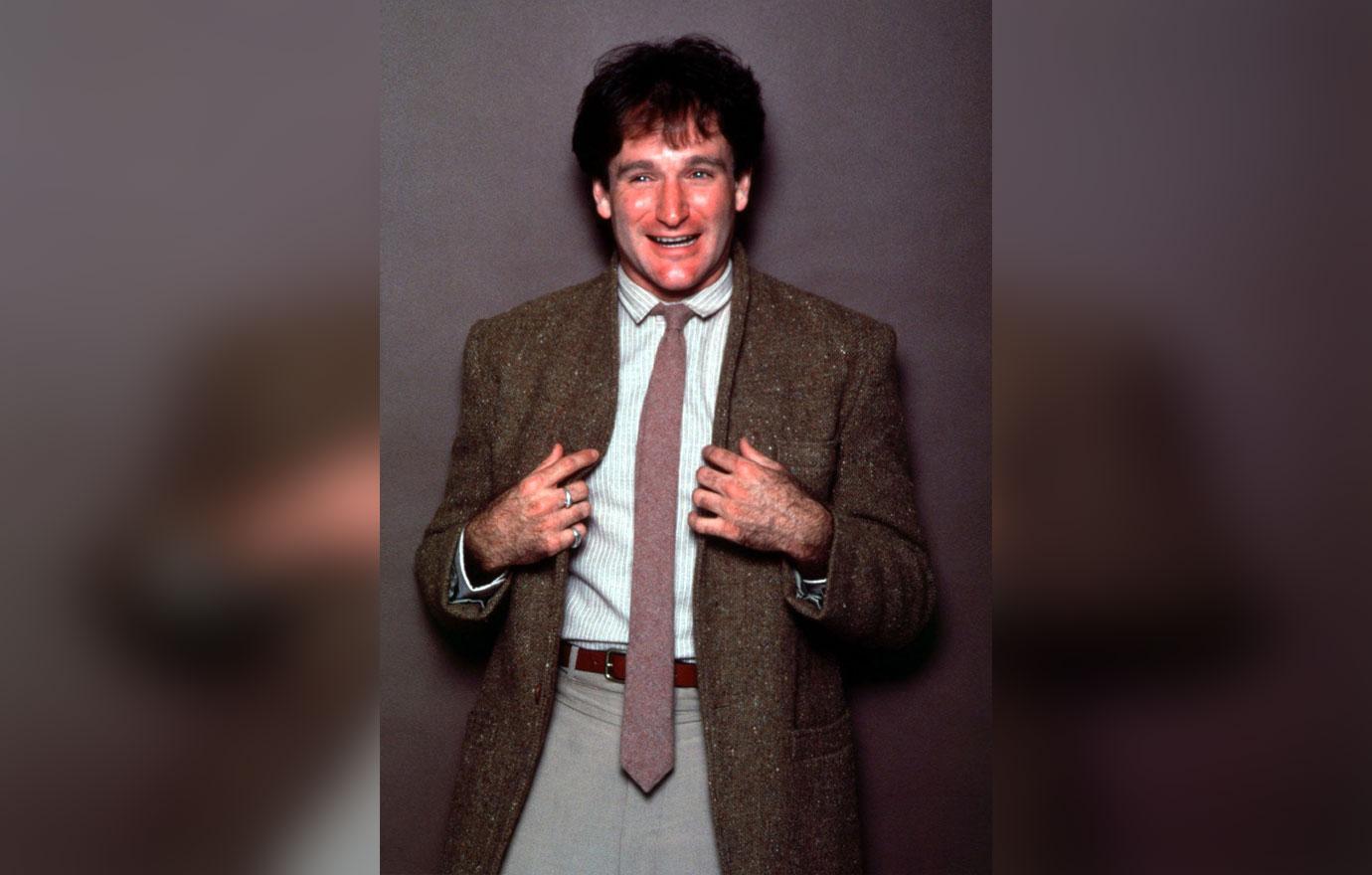 Article continues below advertisement
According to Marin County Sheriff's Lieutenant Keith Boyd, Robin's body was "slightly suspended" and "cool to the touch, with rigor mortis present in all of his extremities," suggesting he had been dead for several hours.
Medics were called, but it was clear that nothing could be done. Robin was pronounced dead at 12:02 PM on Monday, August 11, 2014.
Boyd said the preliminary signs all pointed to "suicide due to asphyxia, but a comprehensive investigation must be completed before a final determination is made."
Article continues below advertisement
There would be toxicology tests and a thorough autopsy, but those closest to the star didn't need a doctor to tell them what had killed the man his daughter Zelda described later as "one of the kindest, most generous, gentlest souls I've ever known."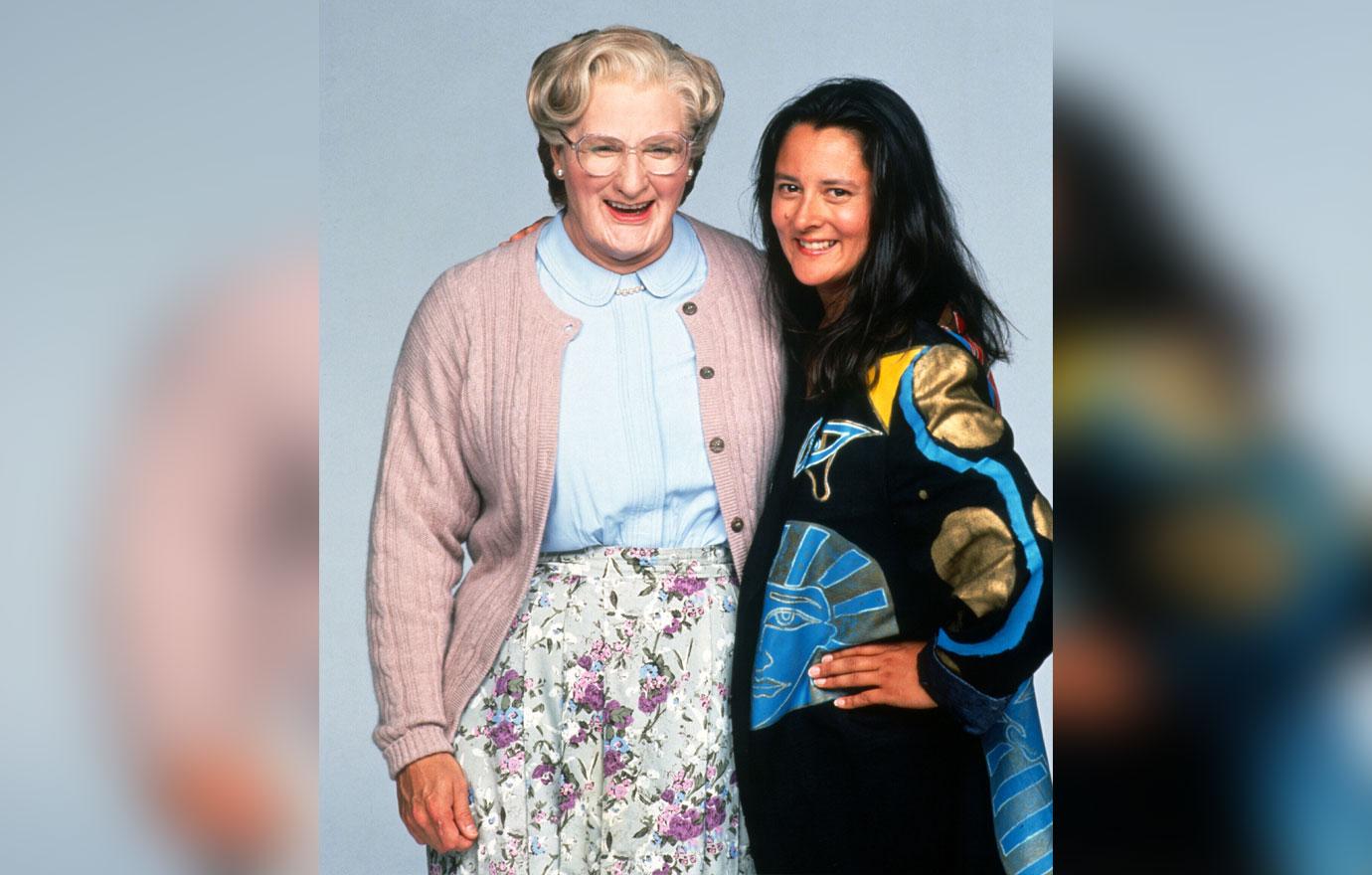 Article continues below advertisement
He had bounced back from two costly divorces, courageously fought his addictions to booze and drugs in a life with more meteoric highs and heartbreaking lows than most. He'd overcome the tragic death of his best friend, Christopher Reeve, who battled on for years against incredible odds after shattering his spine falling from a horse. He'd beaten back his fears and self-loathing long enough to be a good father.
But in the end, he wasn't strong enough to overcome the demons in his own head.