Rob Gronkowski: 'I Was Definitely Shook' About Former Patriot Aaron Hernandez Murder Charge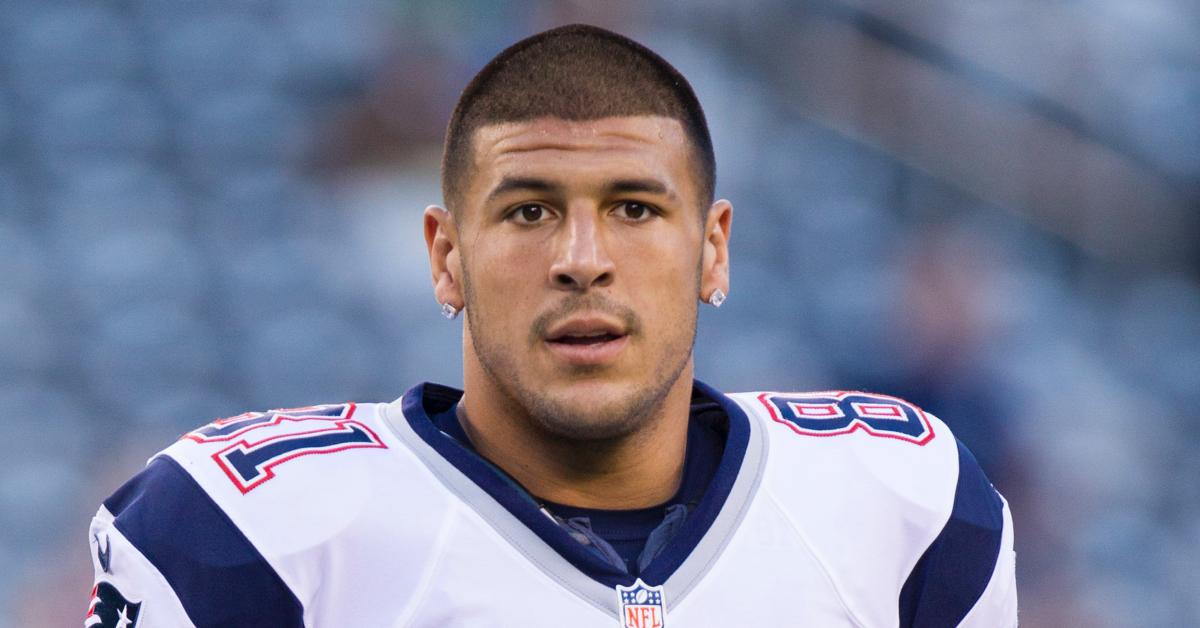 For the first time, Rob Gronkowski has addressed hearing about the news his former New England Patriots teammate Aaron Hernandez was involved in murder.
"Aaron was a great player. He was a great football player," Gronkowski, 31, recently said on the Spotify podcast "10 Questions with Kyle Brandt."
Gronkowski's fellow tight end died at age 27 when he hanged himself with a sheet in his prison cell four years ago next month.
The Tampa Bay Buccaneers star went on to explain he gets questions "all the time about him and everything."
"And with everything going on," Gronkowski revealed, "I was definitely shook when I heard that, when I heard everything about it."
Article continues below advertisement
Gronkowski recalled that at the time he didn't really think about what Hernandez was doing in his personal life.
"Being his teammate and everything and you just, you really don't see that," he explained. "You're not really looking into players like that's who they are or that's what they're doing."
Gronkowski and Hernandez played football with each other on the Patriots from 2010 to 2012. 
"But just overall, I just try to keep it simple and light," Gronkowski added. "He was a great football player, but that does not mean anything. But you learn from other people too."
In 2013, police arrested Hernandez and charged him with the murder of Odin Lloyd, who was dating the sister of Shayanna Jenkins, the football player's fiancée and mother of their now-8-year-old daughter, Avielle.
Hernandez was convicted of the murder and weapons charges in April 2015 and was serving a life sentence.
Police also charged Hernandez in connection with the double murder of Daniel de Abreu and Safiro Furtado, but a jury found him not guilty of the crimes on April 19, 2017.
Five days after the acquittal, Hernandez took his own life.