'We're Going RINO Hunting!' Shotgun-Toting GOP Senate Candidate Eric Greitens Releases Frightening & Controversial Campaign Ad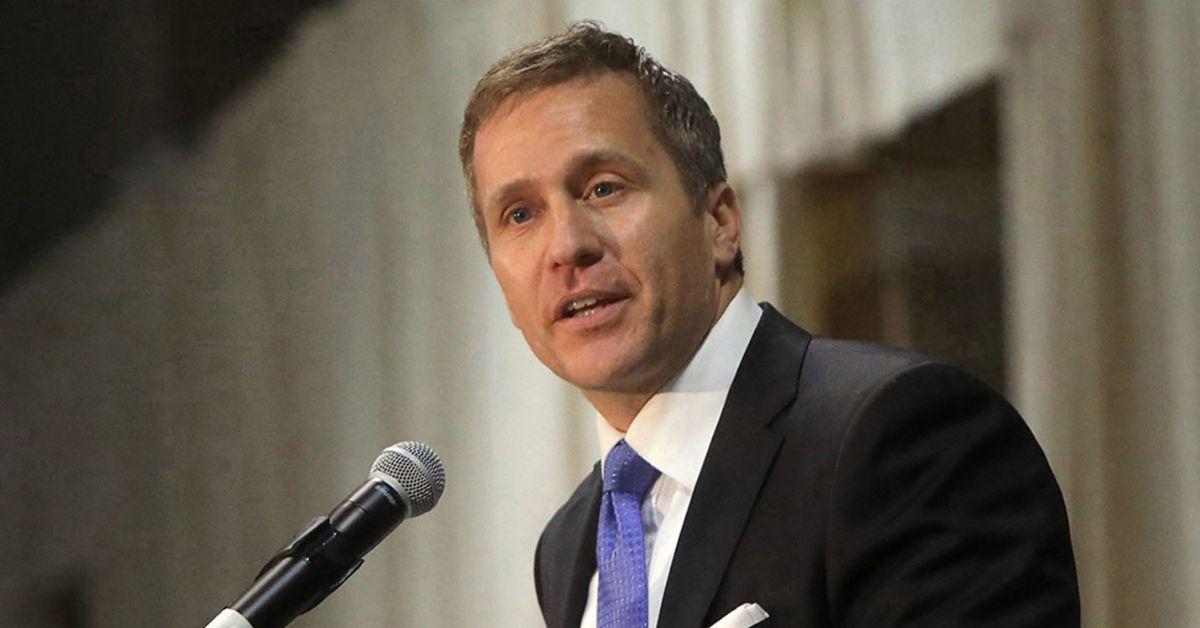 GOP Senate candidate Eric Greitens released a harrowing campaign ad in which he and a group of armed men go hunting for "RINOs," Radar has confirmed.
Greitens, who is a former Missouri governor-turned-Republican Senate candidate, released the shocking ad online Monday.
Article continues below advertisement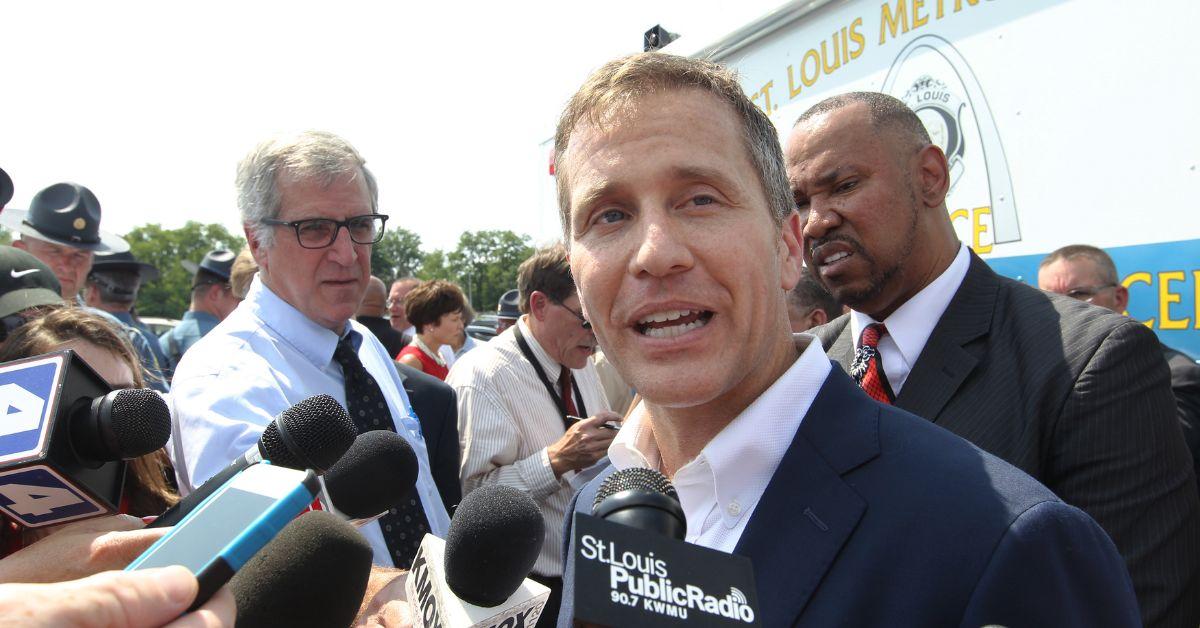 The clip showed the embattled former governor armed with a shotgun as he and the group of weapon-wielding men burst into a house to hunt "RINOs" – an acronym for "Republicans in Name Only."
"We're going RINO hunting," Greitens said in the widely condemned and highly controversial ad.
"Get a RINO hunting permit. There's no bagging limit, no tagging limit, and it doesn't expire until we save our country," he continued, after making the bizarre claim that "The RINO feeds on corruption and is marked by the stripes of cowardice."
At the end of the outrageous campaign clip, the 48-year-old politician promoted "RINO hunting" stickers for the low price of $25 to raise money for his Senate campaign.
Shortly after Greitens posted the video to his Twitter account, the social media platform flagged the post because it "violated the Twitter Rules of abusive behavior," however, the platform did not take the clip down.
Article continues below advertisement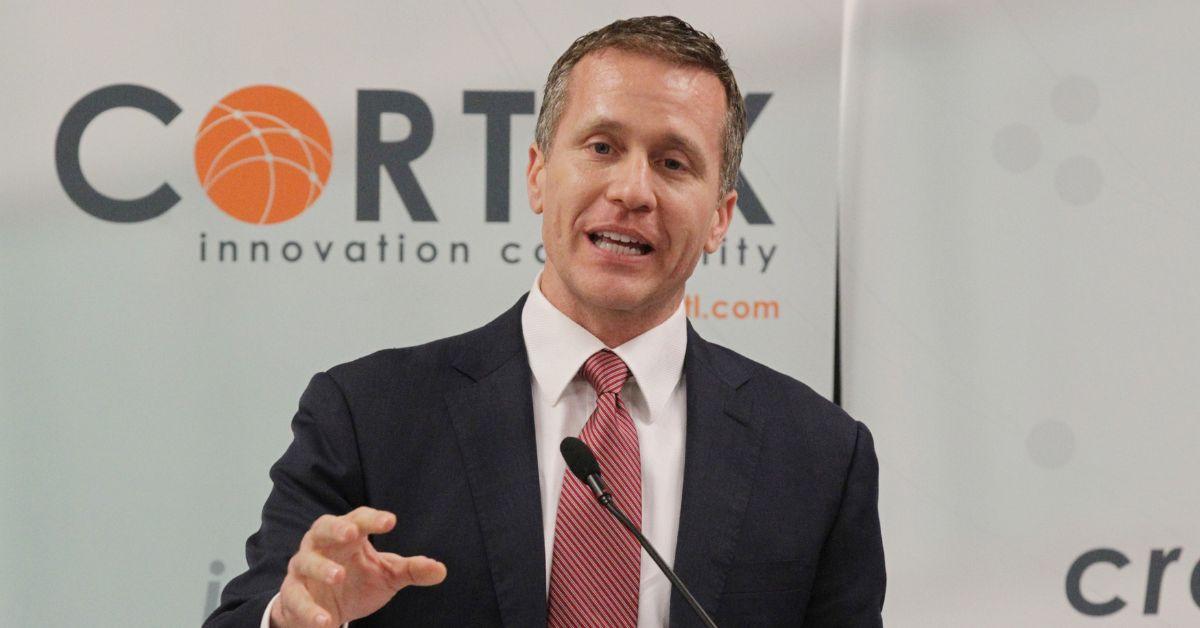 Instead, Twitter put the shocking video behind a flagged warning that indicated the platform "determined that [the clip] may be in the public's interest for the Tweet to remain accessible."
The Senate candidate quickly faced a slew of backlash for the campaign ad that suggested it was okay to "hunt" certain Republicans.
"[Greitens] has dishonored himself, his oath, and the Navy," retired Marine colonel and former Defense Department and Department of Homeland Security spokesman David Lapan tweeted, referring to the fact that Greitens himself is a retired Navy SEAL.
"This clear call for violence against his political opponents, using military images, is depraved & dangerous," Lapan continued. "He is unfit for elected office & should be held accountable."
Article continues below advertisement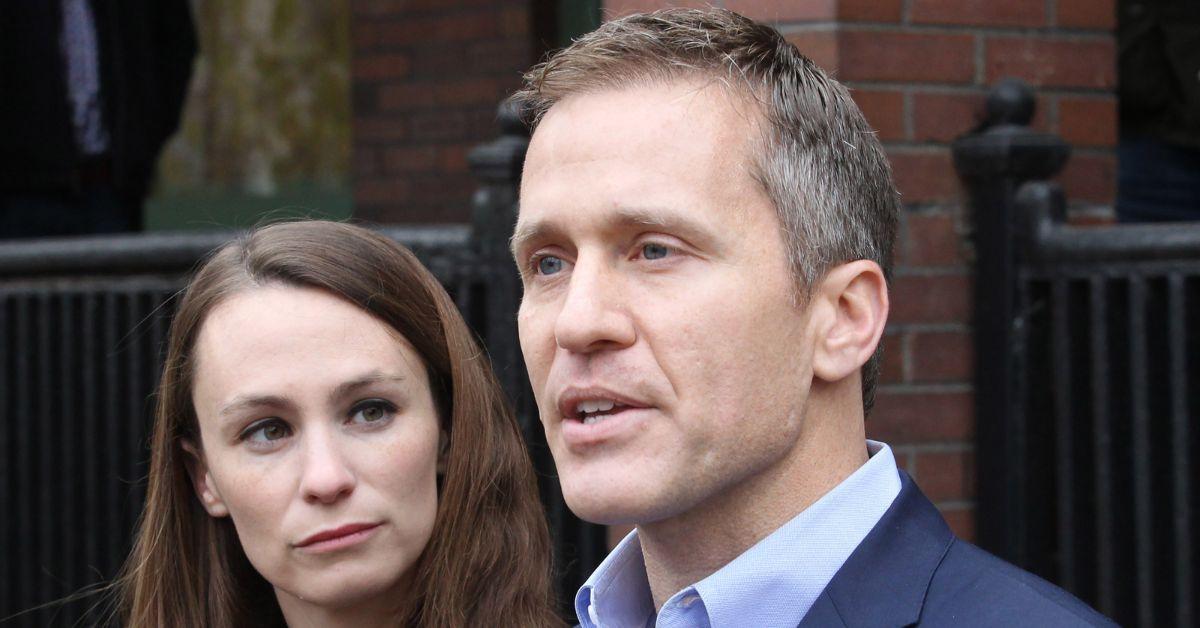 RadarOnline.com also learned that Greitens' campaign ad came just weeks after the politician's ex-wife alleged that he regularly abused both her and their son – something that she alleged resulted in limits to his access to guns.
"In the spring and early summer of 2018, Eric repeatedly threatened to kill himself unless I provided specific public political support to him; multiple people other than myself were worried enough to intervene to limit Eric's access to firearms on at least three separate occasions, in February, April, and May 2018," Sheena Greitens said in the court documents.
"As I became afraid of the escalation of physical violence in early June 2018, I begged Eric to tell me where his firearm was — one that he had purchased in January 2018 and subsequently concealed from me," his ex-wife continued. "He refused, saying that I was not being sufficiently 'cooperative.' I started sleeping in my children's room simply to try to keep them safe."
Her allegations led other Senate candidates and top Republicans to call on the embattled politician to drop out of the upcoming Senate race.
"If you hit a woman or a child, you belong in handcuffs, not the United States Senate," Sen. Josh Hawley (R-Mo.) said at the time the allegations for came to light. "It's time for Eric Greitens to leave this race."