Rihanna Dances In Streets Joining 'Stop Asian Hate' Rally In NYC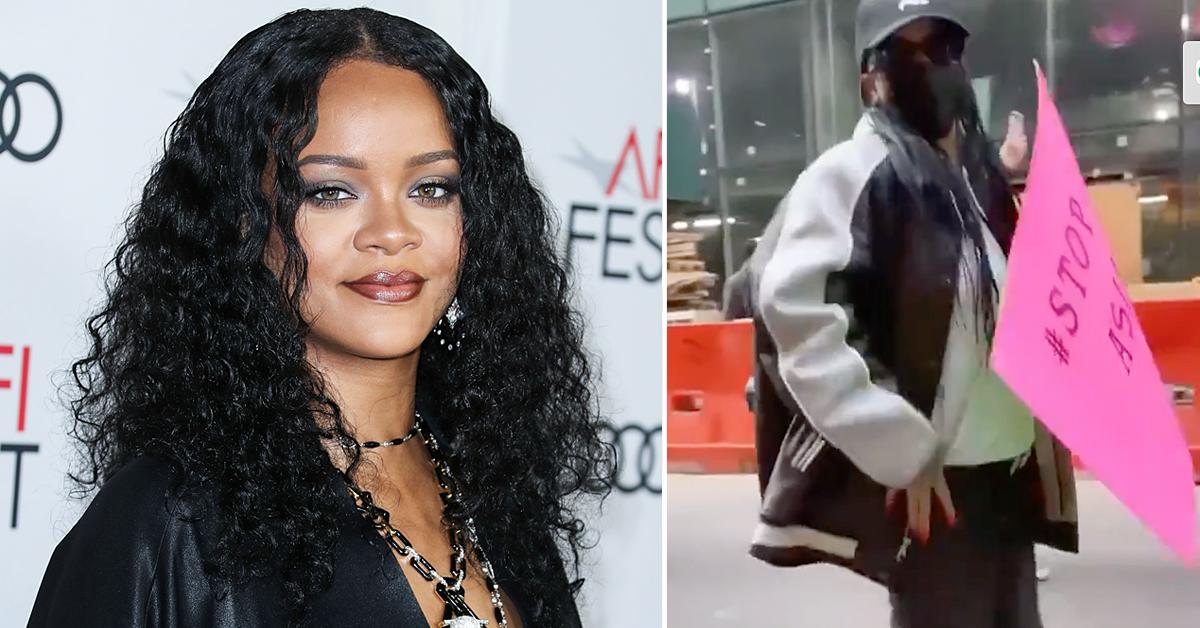 Rihanna was among the several thousand that gathered in New York City over the weekend to protest the stopping of Asian hate. The 33-year-old singer seemed in good spirits as she took to the streets of the Big Apple to join others in protest.
Article continues below advertisement
Showing that she can camouflage as a normal person, the 9-time Grammy winner wore a black mask and loose leather pants. Matching the laid-back look with a gray sweatshirt and leather jacket, RiRi may have looked the part but she definitely was a stand-out.
Dancing while holding her bright pink sign reading "#Stop Asian Hate" in the air, Rihanna proudly supported the cause alongside her assistant, Tia Truong.
Article continues below advertisement
The "We Found Love" singer was energized and ready to take on the day in several videos captured by Tia. Strutting her stuff down the city streets, Rihanna playfully danced and moved her hand down her body as the crowd shouted out, "My body, my business, b---h."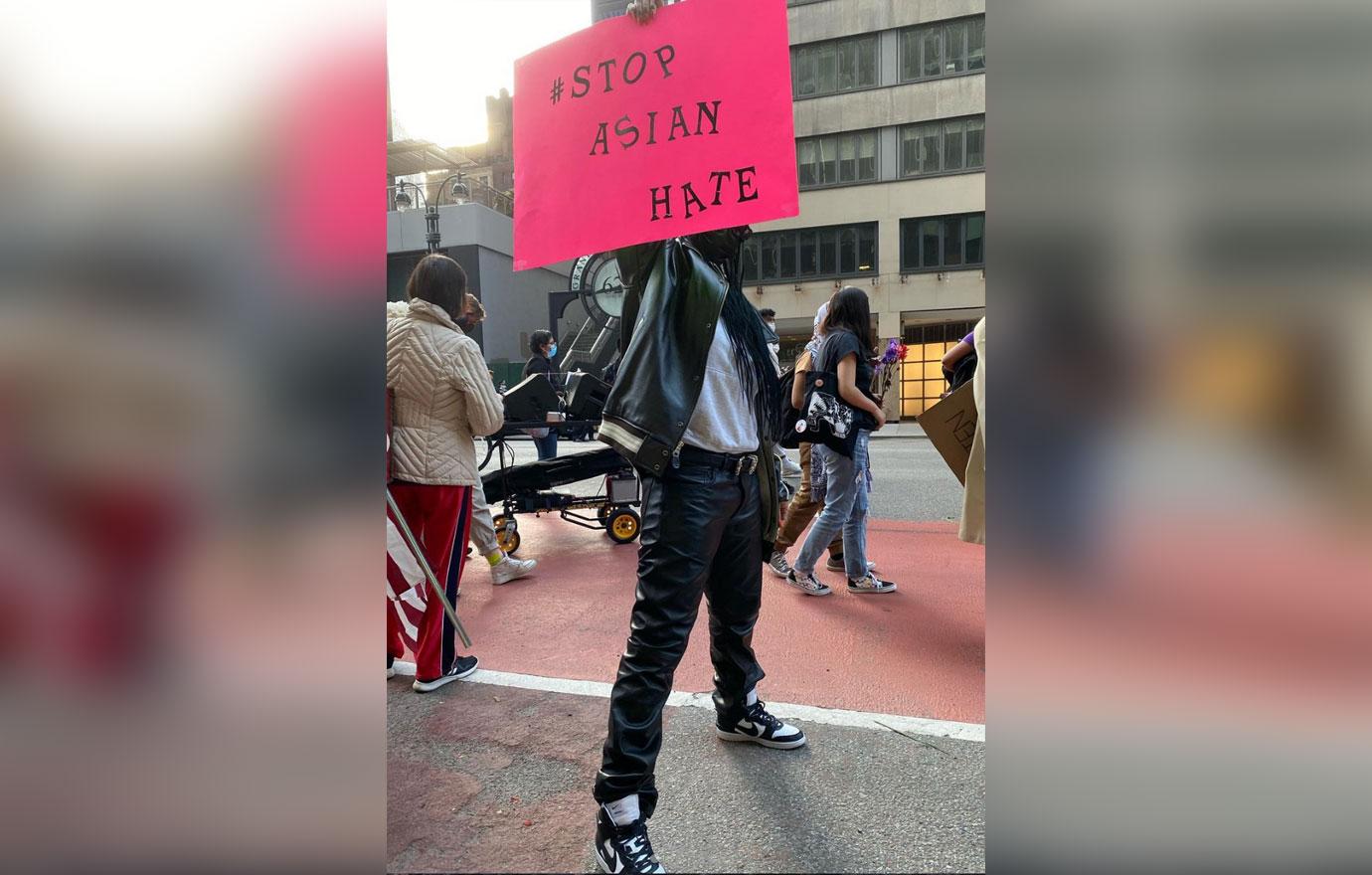 Article continues below advertisement
RiRi's hot pink sign was a twofer. As she continued marching, fans got a glimpse of the backside in bright green that read, "Hate = Racism Against Asians Too."
While she attempted to go incognito, it didn't work. Fans quickly noticed the star who gave a thumbs up to nearby honking cars.
Rihanna also mingled with fellow protesters and some didn't believe she was actually RiRi.
Article continues below advertisement
In another hilarious video, shared by her assistant, Rihanna was seen forcing a passerby to follow her on Instagram and the person couldn't believe they were actually talking to the superstar. "When Rih gives you her IG handle but you think she's trolling," Tia captioned the funny clip.
Article continues below advertisement
Sunday's protest was in response to the tragic mass shooting which left six Asian women dead after a gunman unloaded at three Georgia massage parlors last month.
Stop Asian Hate marches have been organized all over the country to bring awareness to Asian-American hate crimes following the wave of Coronavirus.