'RHOP' Star Candiace Dillard Bassett Comes For 'Chicken S--t' Jemele Hill After Reporter Brings Up Physical Altercation With Monique Samuels
Article continues below advertisement
Taking to Twitter to say she was catching up on old episodes of the popular Bravo reality television show, Hill expressed her opinions about the jaw-dropping Season 5 fight that took even producers by storm.
"My guilty pleasure summer watch is #RHOP," posted the former ESPN anchor Wednesday morning. "I'm finally at the season 5 reunion where Monique brought the binder. Here's what I'm not understanding about their fight: When you dare someone to drag you, and then they do exactly what you asked, how is this an attack?"
Article continues below advertisement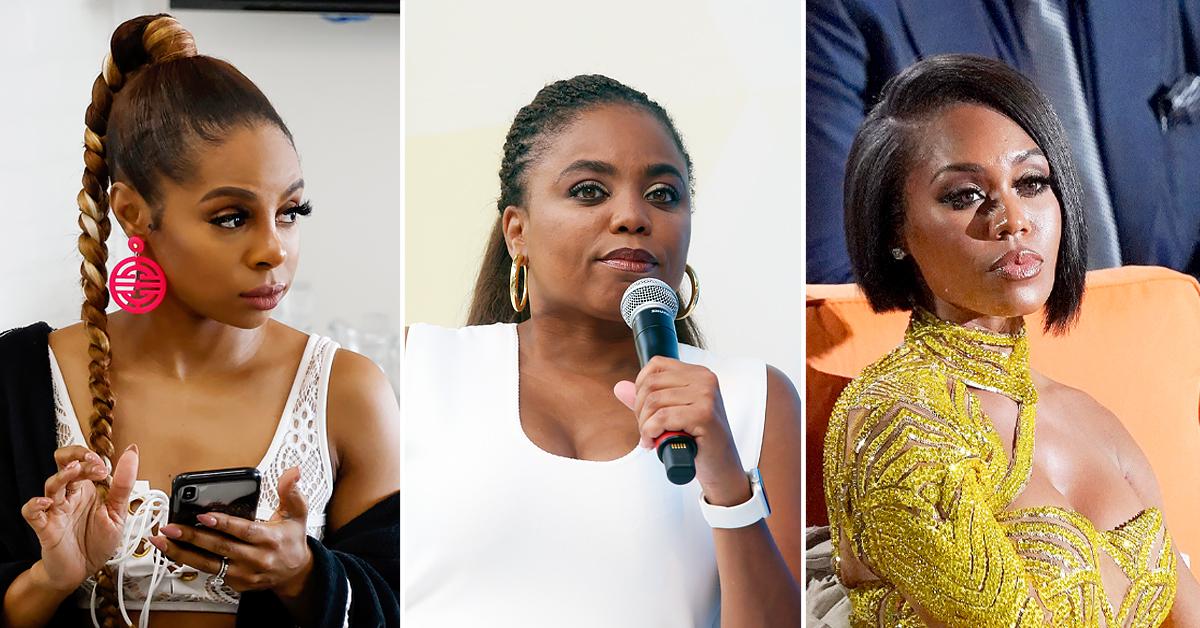 As many remember, all hell broke loose during a filmed cast outing that took place in October 2019. Prior to the explosive happy hour/dinner, Monique and Candiace's friendship had already begun to dissipate.
Standing across from each other with a table between them, Candiace insisted Monique walk the talk and finally "drag" her like she had been promising to do.
Article continues below advertisement
Candiace inched closer to Monique in arguable instigation until Monique snapped – latching on to Candiace's hair, thrashing her around and refusing to let go.
The argument at the time was whether it was an attack or whether Candiace fought back, but cameras could only capture so much.
However, even after producers broke up the scuffle, Monique tried to come back for more.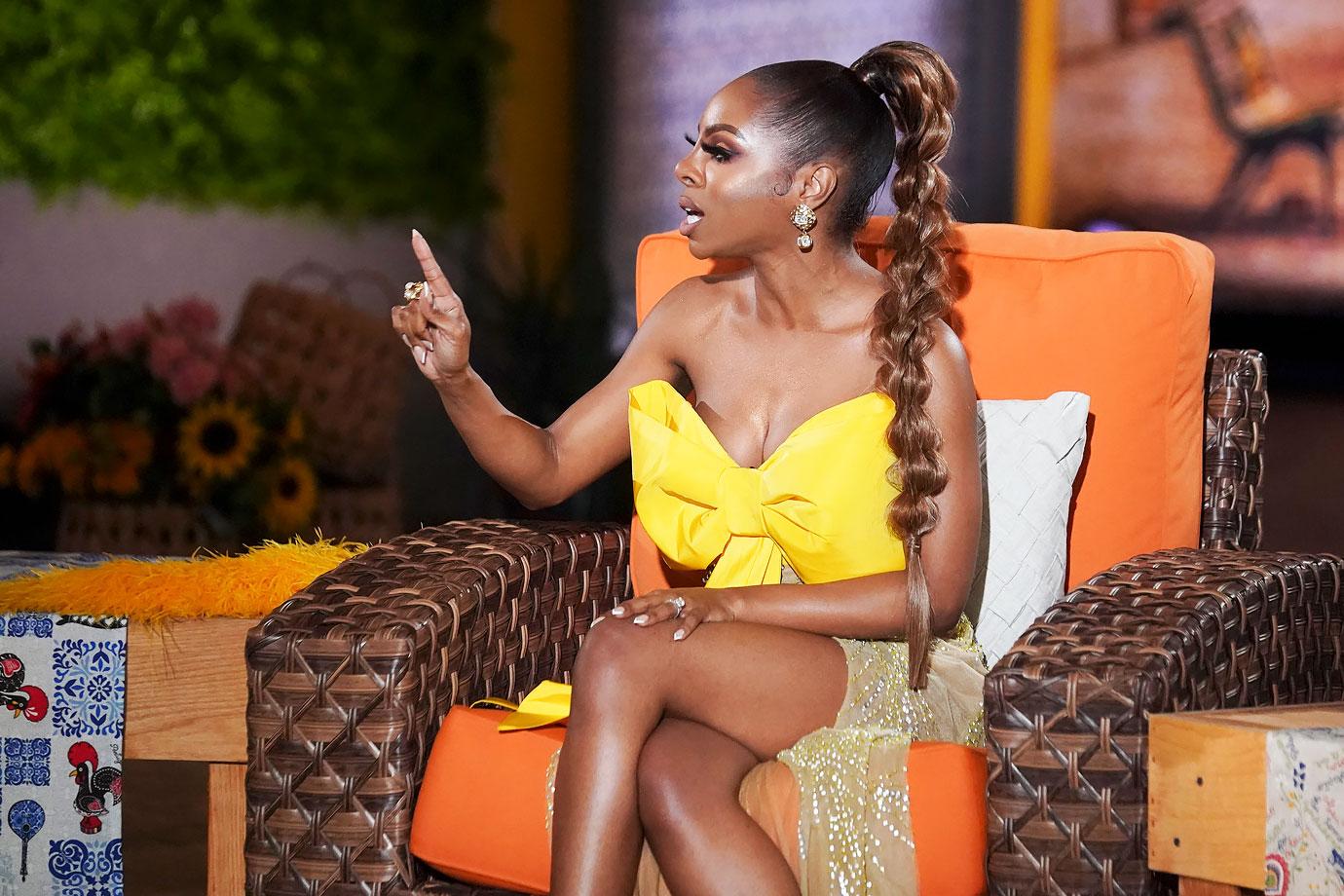 Article continues below advertisement
Dillard Bassett went on to file a complaint with the District Court of Montgomery County in Maryland, accusing Samuels of second-degree assault. Soon after, Samuels lawyered up and did the same, claiming she was simply acting in self-defense.
Two months after the incident, both cases were dismissed.
Giving her two cents on the whole ordeal, Hill added in a second tweet, "Clearly grown women fighting is a terrible look, but it is blame on both sides. Candiace is always telling people she's about that action, and then you get that action you asked for, so … Part of me thinks the real emotional trauma is losing the fight. #RHOP."
Article continues below advertisement
Dillard Bassett fired back in response, urging the journalist to address her directly.
"Messaged you on ig since you're too chicken s--t to have [your] Twitter dm's on," Candiace tweeted, tagging Jemele.
Article continues below advertisement
Hill has not responded publicly to the former beauty queen's tweet, but fans and foes across the board sure have.
"You are this upset at her when plenty of ppl have voiced this as well," tweeted one person, wondering, "What's the difference?"
Another argued, Jemele was simply "giving housewife commentary like millions of folks," while a third pointed out to Candiace that "as long as people can stream [the episode], you'll be getting that response for the rest of your life."