'RHOC' Star Noella Bergener Denies Estranged Husband James' Claims She Had An Affair, Accuses Him Of Stepping Out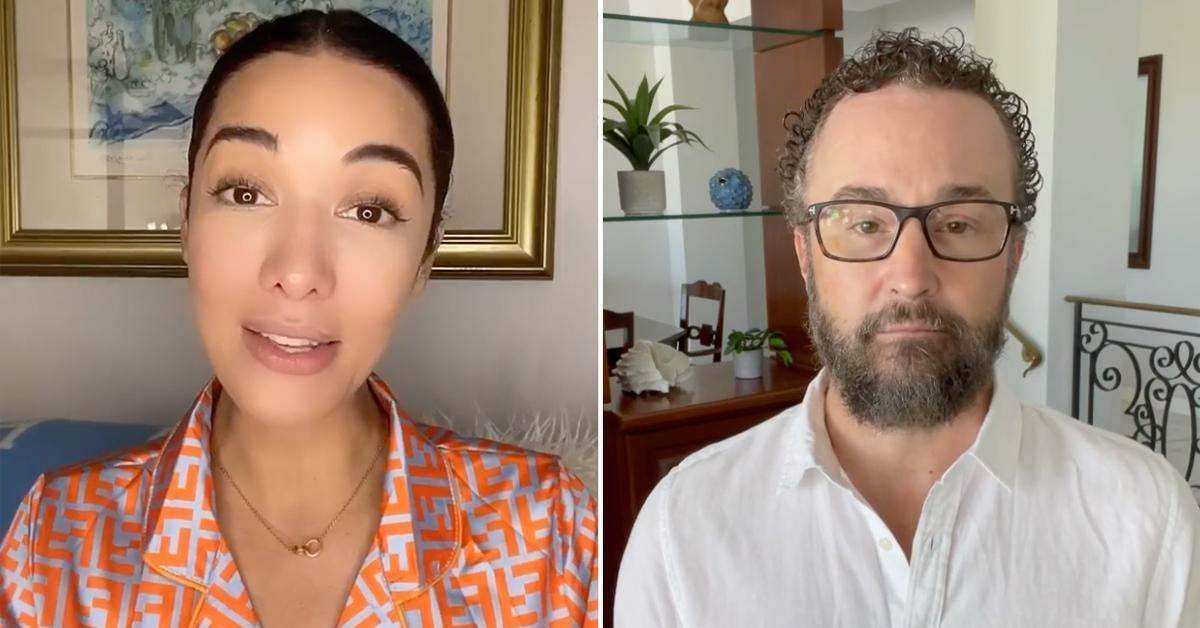 For not being a lawyer, Noella Bergener sure knows how to keep up with one.
The Real Housewives of Orange County newcomer is continuing to fire back at any and every claim made by her estranged husband, embattled personal injury attorney "Sweet James" Bergener.
After James attempted to fact-check her with both his own timeline of events as well as screenshots of public comments she made back in April in regard to their living arrangements at the time, Noella once again took to her Instagram page.
Article continues below advertisement
She told her followers that she and James had a "wedding ceremony" in New York in 2017, as has been reported. Both parties have admitted that they were not legally married until June of 2020.
However, "to say that we dated is just one more slap in the face for the man I gave a family," Noella wrote in response to James' legal team saying the pair "dated for five years."
She said they "lived together as husband and wife for 6 years" and "never moved" to Puerto Rico, despite his claims.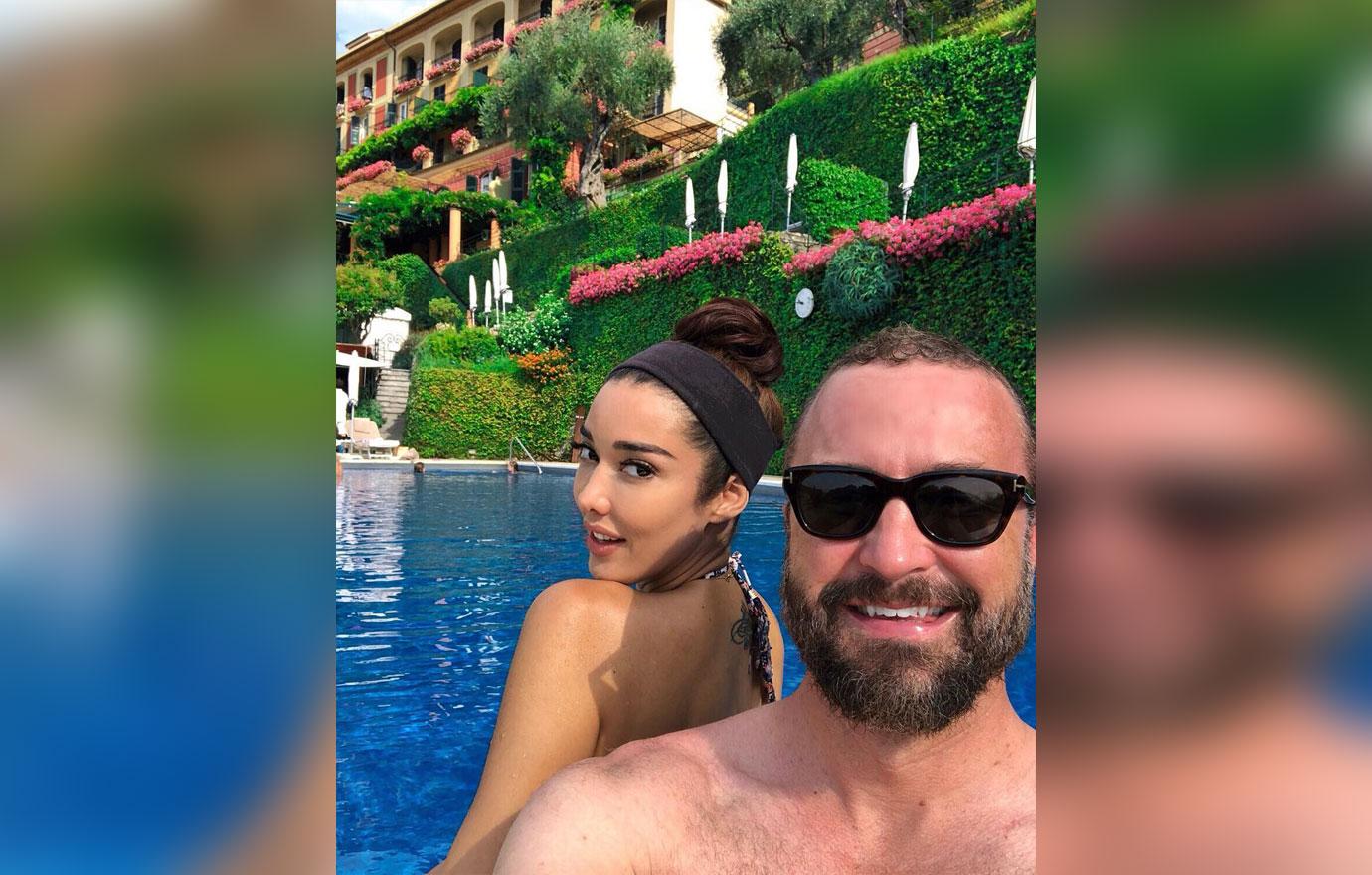 Article continues below advertisement
"The house you see in the show is the house we've lived in for 3 years. California is where we are registered to vote, where he is licensed to practice law, where our kids go to school, and to this date where all of his things are ie clothes, personals, cars etc," explained Noella, adding that the Puerto Rico residence is only their "vacation home," which they purchased "due to covid closures" and "stayed" in from "Dec 27 2020 to May 13 2021," while still "coming back to California every other week."
James claimed Noella beelined back to Orange County when she got cast in the Bravo show and that she "changed," allegedly putting fame above her family.
However, Noella says the whole family returned to California in May to start filming, "which was always the plan. James was a big part of filming and signed every release for both him and our son. He was my #1 fan for this opportunity."
It was after "James' lies came out with his background check" that he allegedly "chose to flea the state to evade service after shutting off my cc's."
Article continues below advertisement
After she learned of his legal/financial woes, Noella said she told James they "needed couples therapy to regain my trust. Not only for the lies uncovered regarding our finances but for his bizarre departure the day our son was diagnosed on the spectrum."
James Bergener Jr., 2, has autism.
"He, without telling me, flew to Dallas with his partner and female employees 'looking at office space,'" alleged Noella. "I asked him to come home and be there for us during this very scary time and he stayed for 3 days."
Noella shared a photo of the Puerto Rican divorce papers James served her with, circling the part that showed she allegedly admitted to him on or around April 10 of this year that she had had an extramarital affair.
Accompanying that photo were two screenshots of lovey-dovey text messages she and James allegedly exchanged on that very day.
"Texts from the day James said I admitted to/or had an affair. Still not quite sure which because he keeps changing his story," she wrote. "The entire basis of his being able to file for divorce in Puerto Rico. Without an affair than [sic] he doesn't qualify to file for divorce."
Article continues below advertisement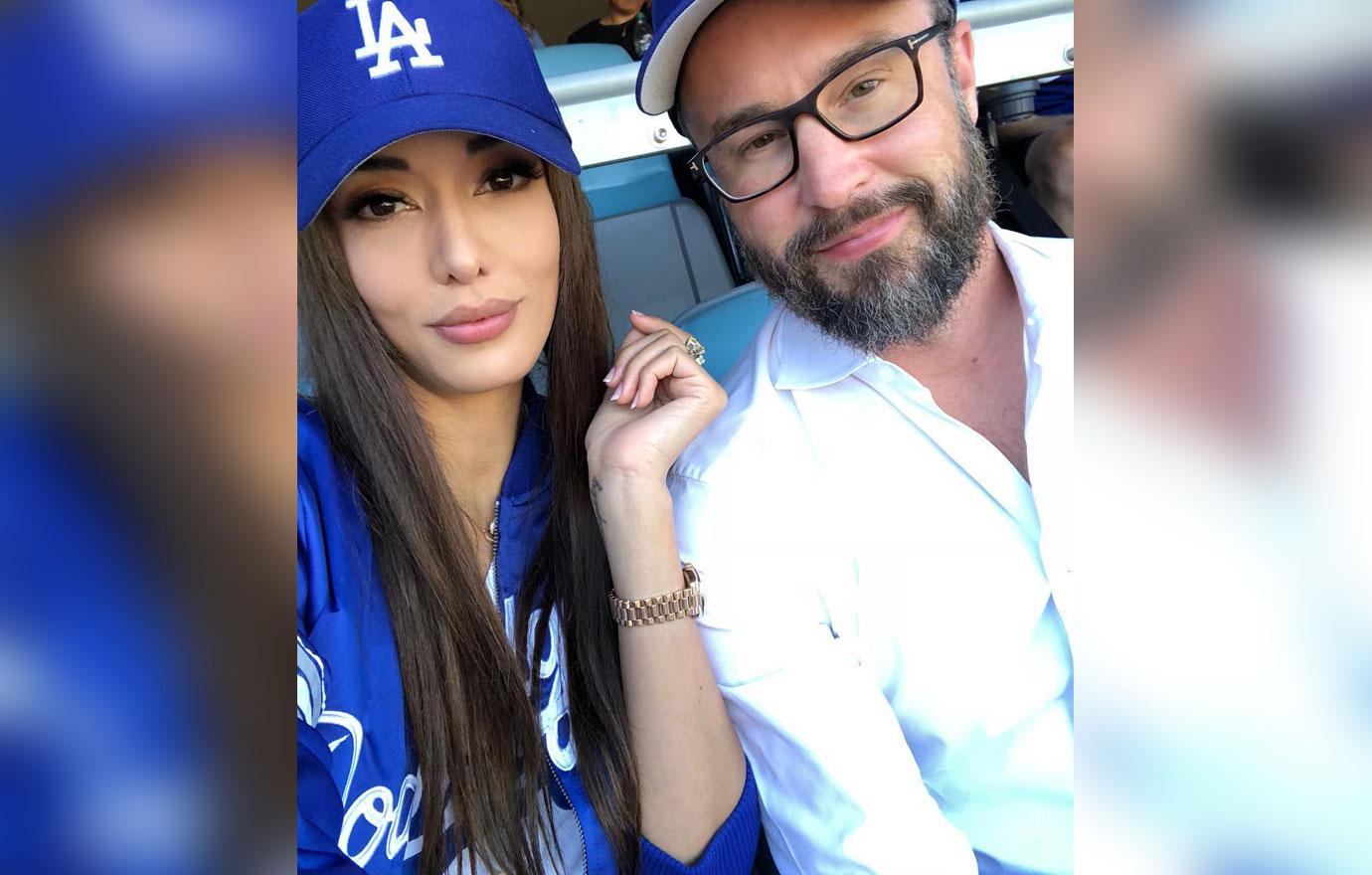 "Please check my gram," she urged. "That was the week my daughter was there for Spring break. It was great family time. When asked to clarify in court, he changed his story that it was actually in Feb that I admitted to/had an affair and it was so bad that we required therapy. That's a lie I could irrefutably prove."
Noella went on to repeat that the first time she and James attended therapy together was in May after she "found out he had been lying to me about his partners indictment."
"Our therapist has seen us through some dark times," she noted. "Infidelity for sure but not on my part."
Article continues below advertisement
One of the statements James made via his attorneys was that he and Noella have both "participated in mediation and ongoing settlement discussions about custody and financial issues of the one-year marriage. A retired judge acted as mediator. James and Noella have both been represented by lawyers during settlement discussions. James believes his proposals are fair, generous, and within the bounds of the law."
Noella concurred with the sentiment but elaborated on it, claiming they "arrived at an agreement in mediation in September" but that James "has still not signed it."
"After leaving mediation," says Noella, "James added a condition that I sign a false statement saying I lied about him, his partner and his firm. He added a signing bonus if I did. I told him I would not because I never said anything false about him."
Article continues below advertisement
Because of her refusal to sign, alleged Noella, James has "not paid rent, shut off my Venmo & PayPal (how I pay our sons care) and has papered me with threats of lawsuits."
"James has not paid a dime in support," she maintained. "The $100k that he is mentioning is towards the rent that he drained my savings to pay. The childcare & therapy are invoices that I have to send him and often pays late resulting in missed care. Food and 'other expenses' are Instacart & Amazon which are the only means by way we've made it through since he left."
Noella insists that all she wants is for James to "sign our agreement from mediation since September."
She begged him, "Let me go. Stop controlling me with money. Stop stressing me with not knowing where our son is sleeping next week."