Ashley Benson Fuels G-Eazy Reconciliation Rumors, Actress Takes Rapper's $130,000 G-Wagon For Spin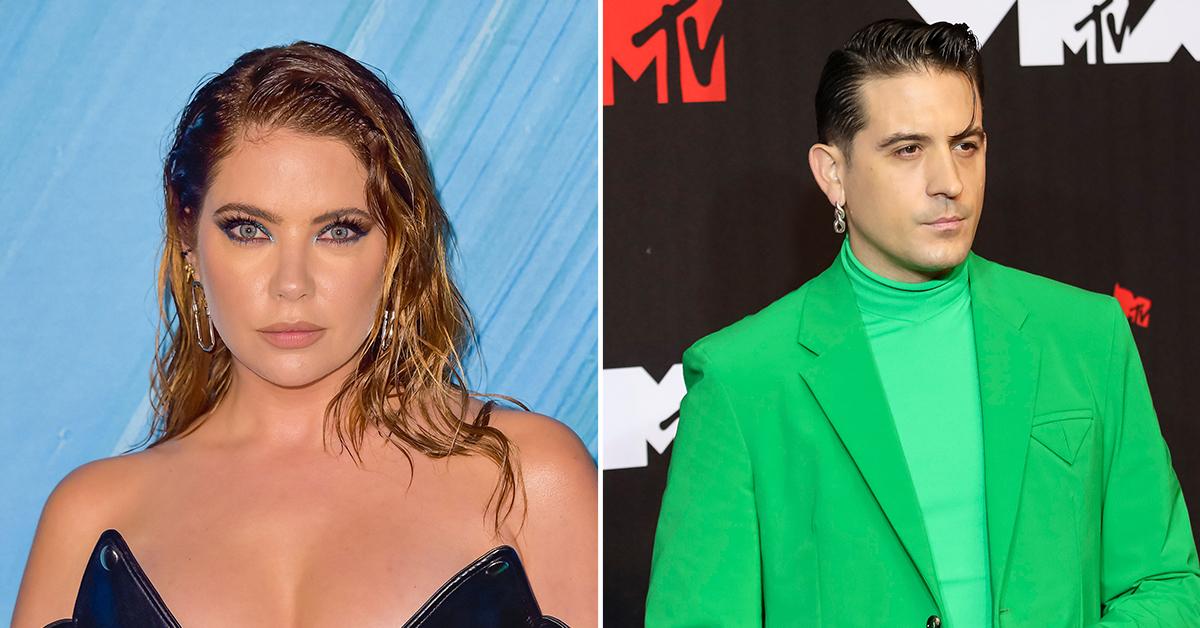 Ashley Benson is adding fuel to those G-Eazy reconciliation rumors by jumping behind the wheel of the rapper's $130,000 luxury ride.
Article continues below advertisement
While G-Eazy wasn't with Benson, his pricey G-Wagon was. The Spring Breakers star climbed into the driver's seat of the No Limit rapper matte black SUV, worth more than $130,000.
Article continues below advertisement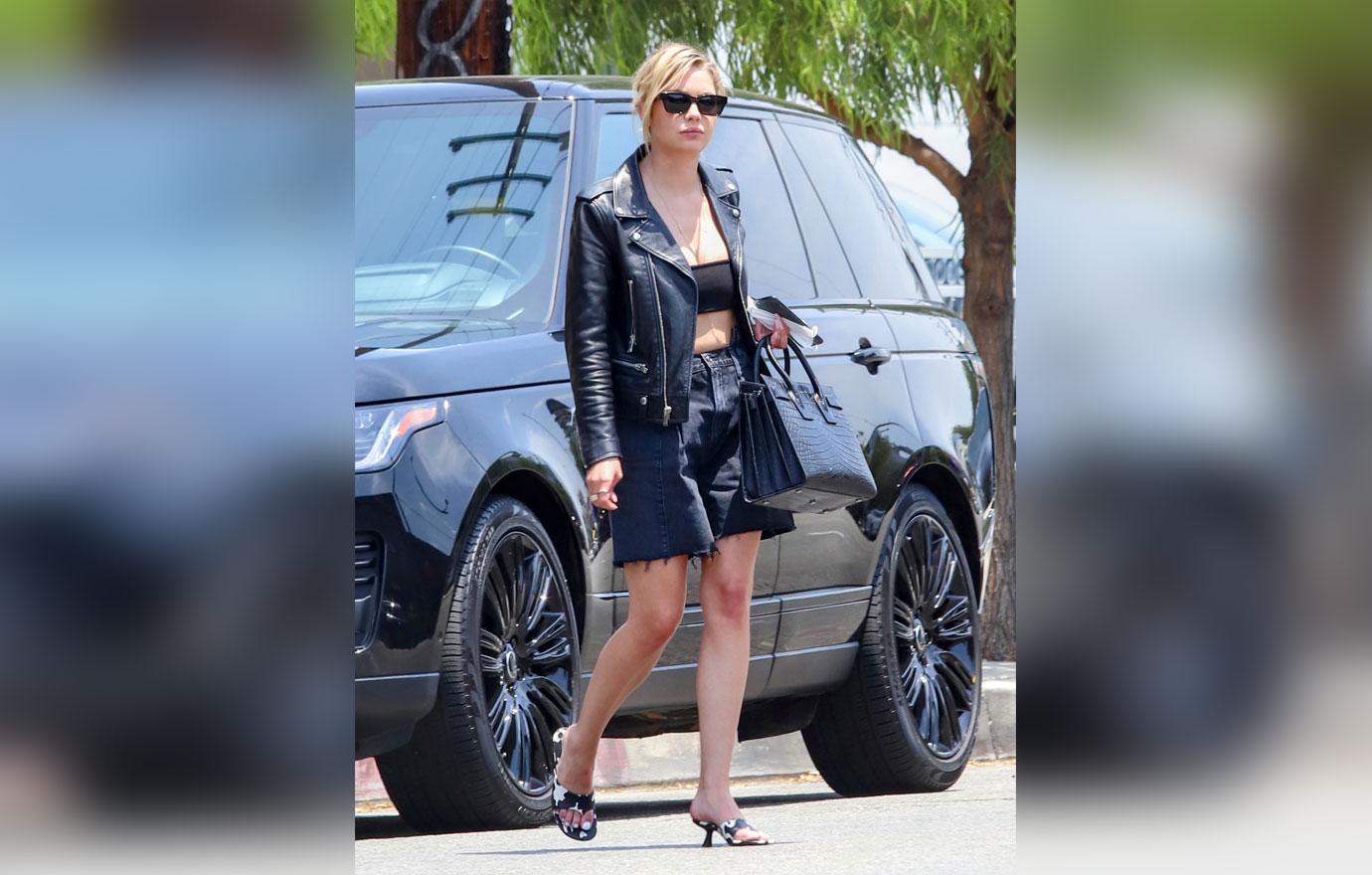 Despite getting drenched, the star wouldn't wipe the smile off her face while chatting on her phone. Her cheery mood might have to do with her recent reconciliation with G-Eazy.
Article continues below advertisement
The two — who broke up earlier this year — were spotted having an intimate lunch last week. The actress and the rapper weren't trying to hide their afternoon date either.
Article continues below advertisement
Benson and G-Eazy decided to sit outside in the sunshine for all to see when they dined at The Oaks Gourmet Market & Cafe in the trendy neighborhood of Franklin Village (located below the Hollywood Hills) in California on Sunday.
The exes looked like no time had passed, despite ending their romance in February after nearly one year of dating. Their recent spotting has everyone wondering if the spark is still alive between the two.
We're going with yes, considering G-Eazy let Benson take his expensive G-Wagon.
Article continues below advertisement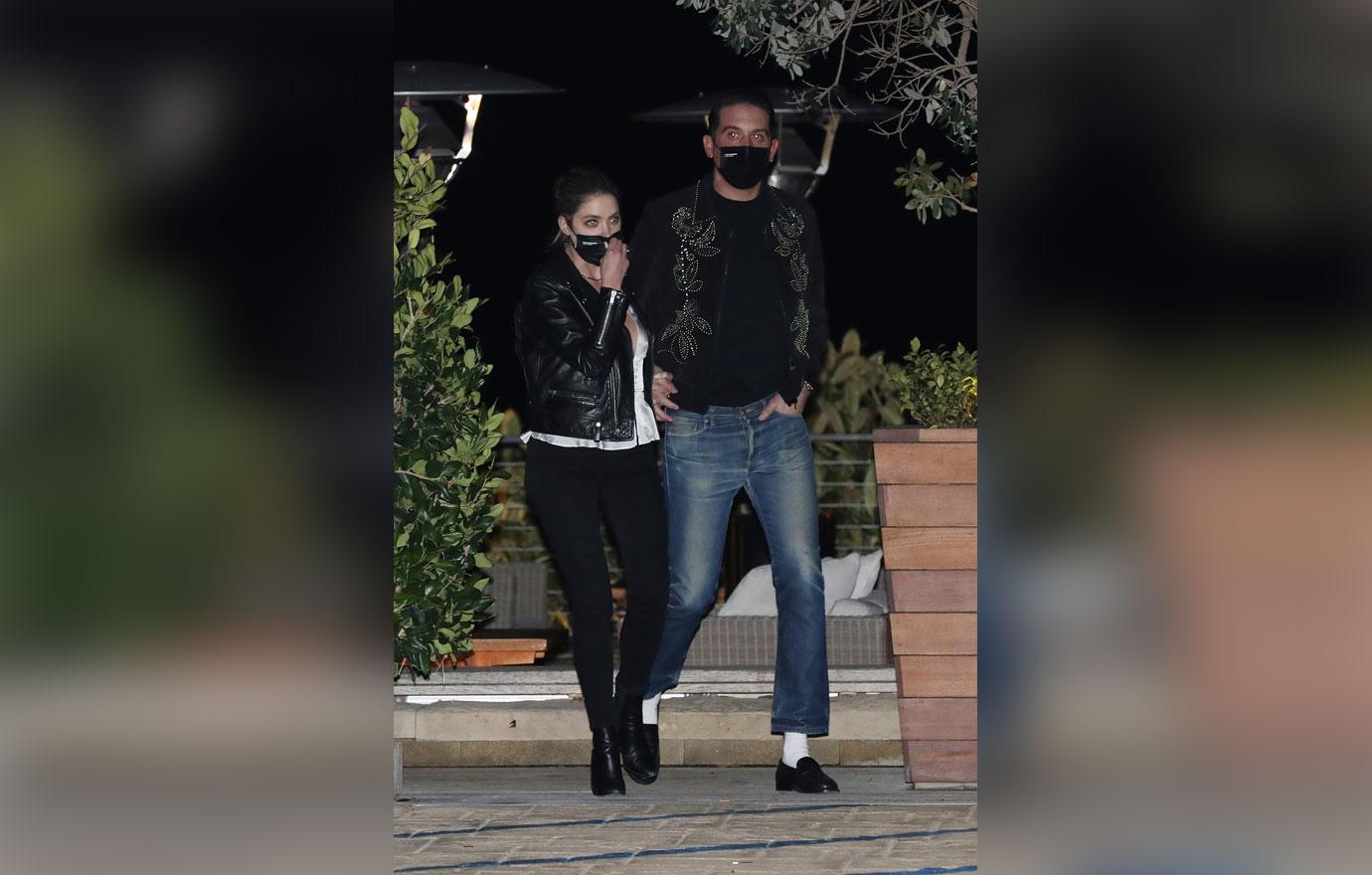 G-Eazy's dating history is a mile long. He was famously in an on-again, off-again romance with Halsey for years. Fans were desperately pushing for them until Halsey hinted he may have cheated on her.
When it comes to famous exes, G-Eazy's not the only one with a past.
Before being linked to G-Eazy, Benson was in a long-term relationship with Cara Delevingne. When it comes to her romances, the PLL actress is never one to kiss and tell.
Benson has been notoriously tight-lipped when it comes to her relationship with G-Eazy, but something tells us we're going to see more of them in the New Year.