'RHOC' Newbies Dr. Jen Armstrong & Noella Bergener At Each Other's Throats, Onscreen Feud Finds Its Way To Social Media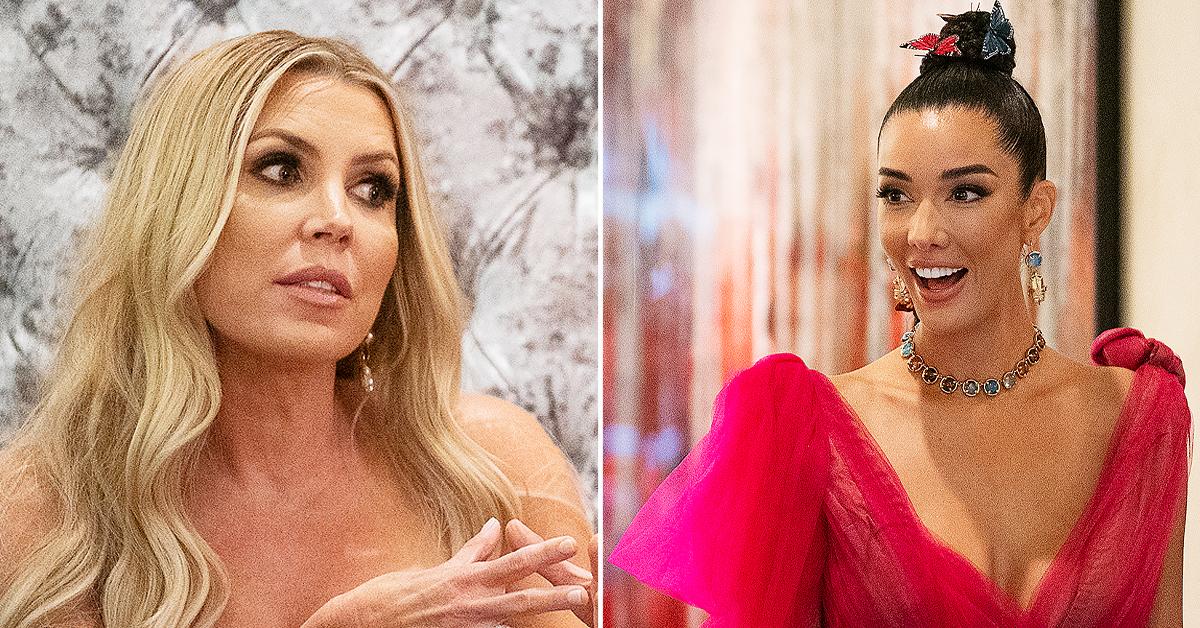 Real Housewives of Orange County newbies Dr. Jennifer Armstrong and Noella Bergener are at each other's throats.
Not only has the pair's onscreen feud heated up, but they're also now launching their attacks from elsewhere.
Article continues below advertisement
On Wednesday's explosive episode of the Bravo reality show, Jen finally confronted Noella about their unspoken tension, which prompted the latter to get real about what had been bothering her.
Noella went off on Jen for apparently coming across as shallow and contrived one time when they were both at RHOC alum Braunwyn Windham-Burke's house. Bergener slammed Armstrong for allegedly taking a bunch of selfies that day, none of which pissed her off more than one photo in particular.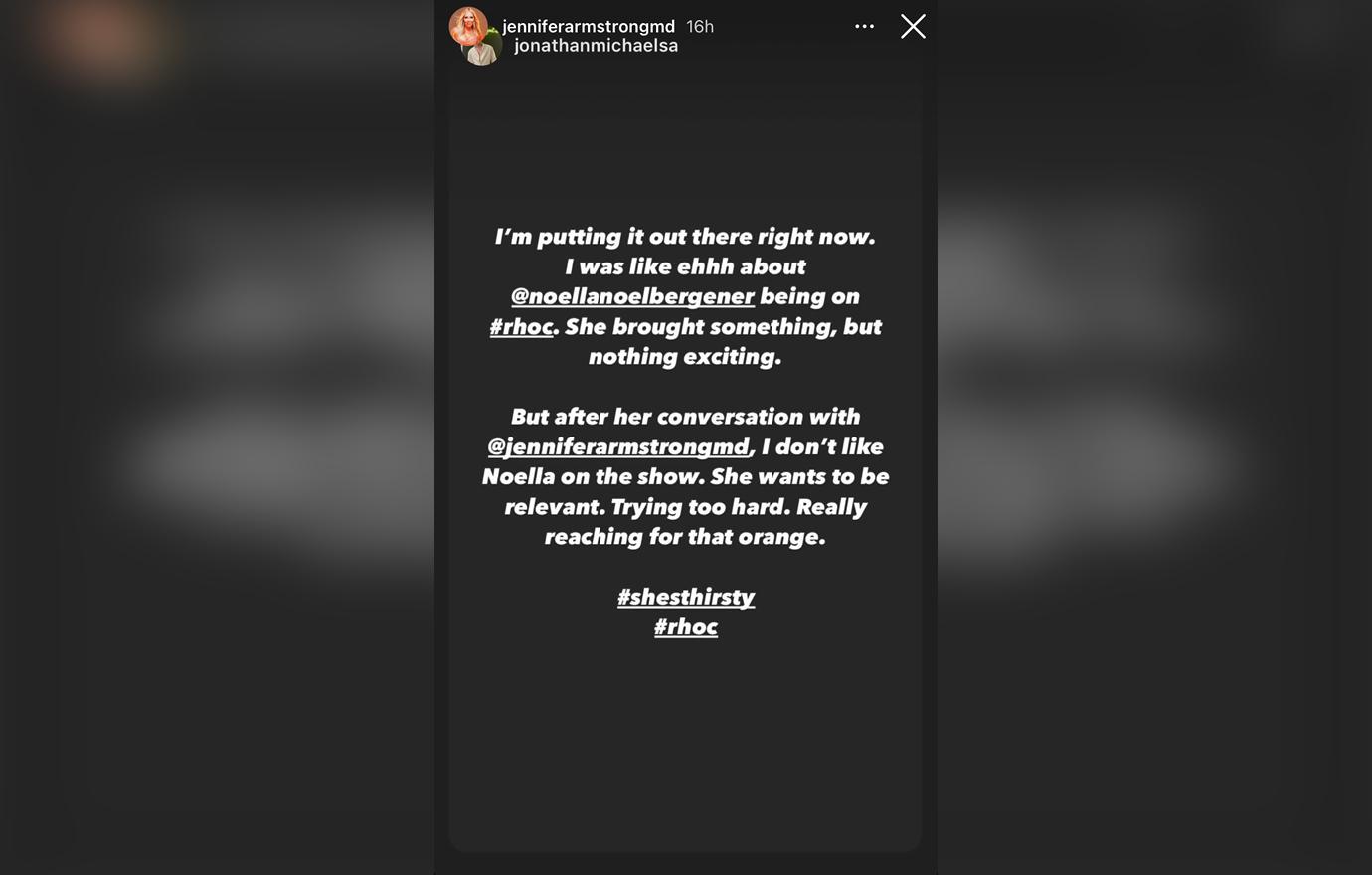 Article continues below advertisement
The beauty doctor apparently posted a solo shot to her Instagram account in promotion of her business, going on to tag several of her clients. She included Noella, who was enraged that Jen would tag her in the "unflattering" picture for several reasons – the most important being that she is not Jen's client.
Armstrong insisted she did not recall doing so, but Bergener was having none of it. She suggested Jen stop trying to be "relevant," called her "thirsty" and even urged her to drink some "lemonade." Noella then told their co-stars that Jen had no substance and was nothing more than a pretty face.
Though Noella was (and still is) going through "the worst week of her life" following her estranged husband's shocking divorce filing, the confrontation still startled and upset Jen, who then – in seeming retaliation – questioned the legitimacy of Noella's marriage to begin with.
In a later scene, Jen was seen repeatedly asking co-star Emily Simpson if Noella and James Bergener were ever even a real married couple, which made Emily visually and vocally uncomfortable.
Article continues below advertisement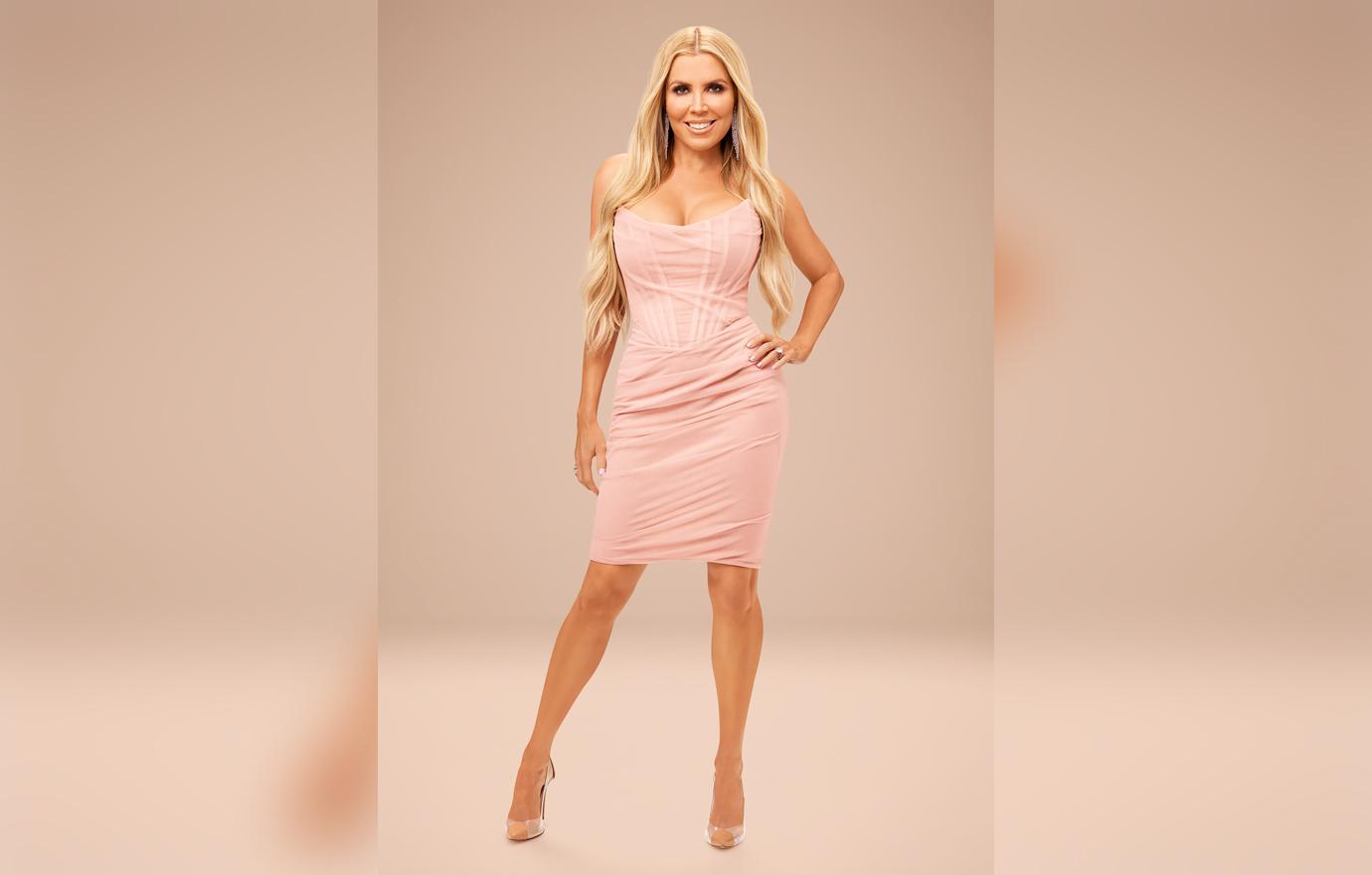 MORE ON:
Real Housewives of Orange County
Noella was then a virtual guest on Andy Cohen's Watch What Happens Live, during which the Bravo boss pressed her about her thoughts on the cosmetic MD's skepticism surrounding her legal union.
"Who?" Bergener asked before taking a giant sip from her champagne flute.
Over on Instagram, where the real magic happens, Armstrong was busy sending her own subliminal messages to her on- and offscreen nemesis.
Article continues below advertisement
"Some people are mad at you because they made the mistake of underestimating you," read a quote she shared to her Story. "They threw you under the bus and you survived."
The next slide was far more pointed, as it named Noella directly.
Jen reposted a message initially written by a fan that read, "I'm putting it out there right now. I was like ehhh about @noellanoelbergener being on #rhoc. She brought something, but nothing exciting."
Article continues below advertisement
"But after her conversation with @jenniferarmstrongmd, I don't like Noella on the show," the message continued. "Trying too hard. Really reaching for that orange."
The sting ended with the hashtag, "#shethirsty."
But the disses didn't end there, as Armstrong went on to share a graphic that read, "Don't let idiots ruin your day."