Exclusive Details
'Real Housewives Of Beverly Hills' Cast Blasts Lisa Vanderpump For Allegedly Scribbling Over Their Faces On Autographed Fan Photo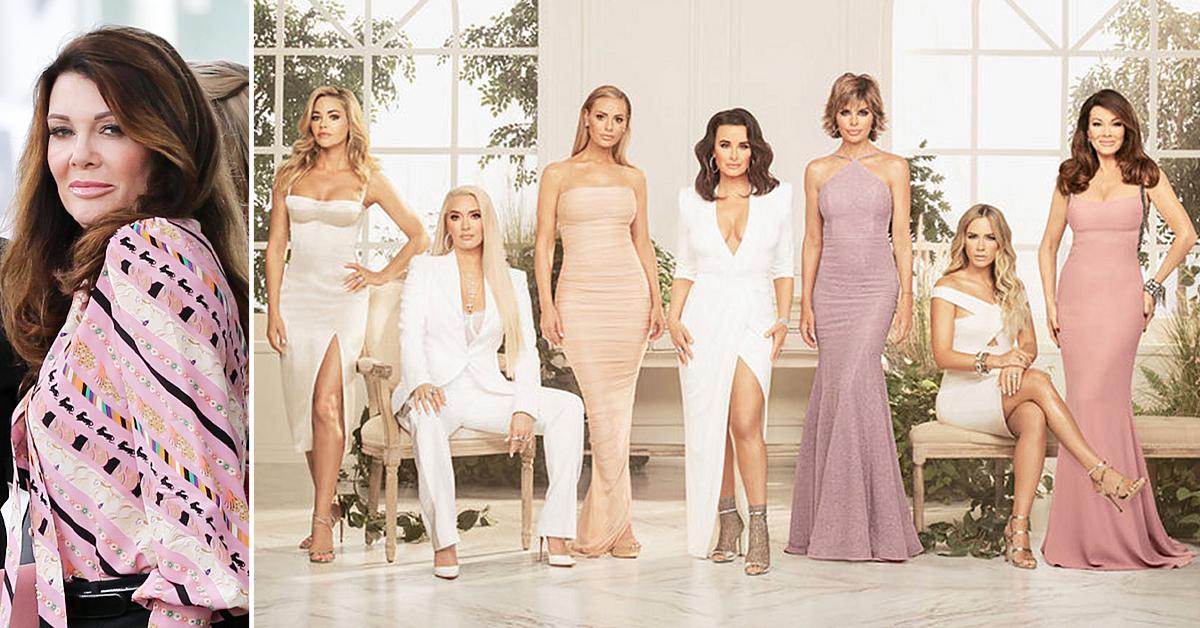 The relationship between Lisa Vanderpump and her former Real Housewives of Beverly Hills castmates continues to be entertainingly strained.
Article continues below advertisement
As those whose hearts beat Bravo know, LVP quit the show after Season 9 following allegations she leaked a negative story about co-star Dorit Kemsley to the press, which Lisa has always denied.
It was after her then-BFF, Kyle Richards, expressed doubt over Lisa's authenticity about the situation that Vanderpump cut ties with the show and all the women involved.
Article continues below advertisement
She's now being accused of leaking stories to the press once again, after a recent report claimed she and Kyle found themselves at the same ritzy restaurant in Los Angeles. Richards was reportedly dining with a RHOBH producer (who reportedly also works on Vanderpump's E! show, Overserved with Lisa Vanderpump), while LVP was with her husband, Ken Todd.
Article continues below advertisement
The report said Lisa jokingly instructed her server to send her $132 tab over to Kyle's table because she apparently has a playful relationship with the showrunner. Not only was her joke not taken well, but her tab was not picked up. LVP claims she left an imprint of her credit card (in the event that would happen) and a cash tip for the server.
But Richards tells a different story.
"It was a dine-and-dash situation," Kyle claimed when paps caught up with her later. "What can I say? I've been nothing but nice."
Article continues below advertisement
Now for the pettiest part.
Allegedly, during said dinner, a fan approached Lisa with a cast photo from Season 9 and asked for her autograph. The photo in question, obtained by Christian Gray Snow, showed a signature alright, but it also displayed X's over the faces of Dorit, Erika Jane and Teddi Mellencamp-Arroyave (she actually got three X's), while Kyle and Lisa Rinna were given drawn-on mustaches.
We're told Rinna had previously signed the photograph and that Kyle signed it after Lisa allegedly drew all over it.
"If Lisa Vanderpump is going to sell stories to TMZ she should include the full details, like the part when she left the restaurant and scribbled all over her former co-stars faces after a fan approached and asked her to sign his #RHOBH print," said Snow. "Bet she left that part out. 🥴💎 And doesn't anyone find it ironic that this story from Lisa is dropping the day her E! show airs? No coincidence there. 😫🥴"
Article continues below advertisement
Given that most Real Housewives follow Gray's account, they saw the post and left their two cents.
"Bitter Spice," Kyle wrote.
"Ooof she's so angry," commented Rinna.
"I must be really special. I got 3 X X X," noted Teddi.
But fellow Bravo star Mercedes "MJ" Javid of Shahs of Sunset fame felt the "girls on the show should take the high road. Detour from mean girls."
Whether this is all just bait to get us to watch the upcoming season of RHOBH and/or the currently airing season of Overserved, we'll never know.
But we do know we're happy to bite.
Reps for LVP have not yet responded to RadarOnline.com's request for comment.