REELZ's 'United 93: The Real Story' Docudrama Observes 20th Anniversary Of 9/11 Terrorist Attacks With Stomach-Turning Tales
Upon discovering that Donald Freeman Greene had a pilot's license, the other passengers on United Airlines Flight 93 voted to rush the al-Qaeda terrorists who had hijacked their airline on September 11, 2001.
All 44 people on board were killed, including the four hijackers, but 40 of them died as heroes.
Article continues below advertisement
In REELZ's upcoming docudrama, United 93: The Real Story, the family members of some of those unfathomably brave men and women will provide new insight into one of the worst days in all of American history.
And RadarOnline.com has an exclusive sneak peek.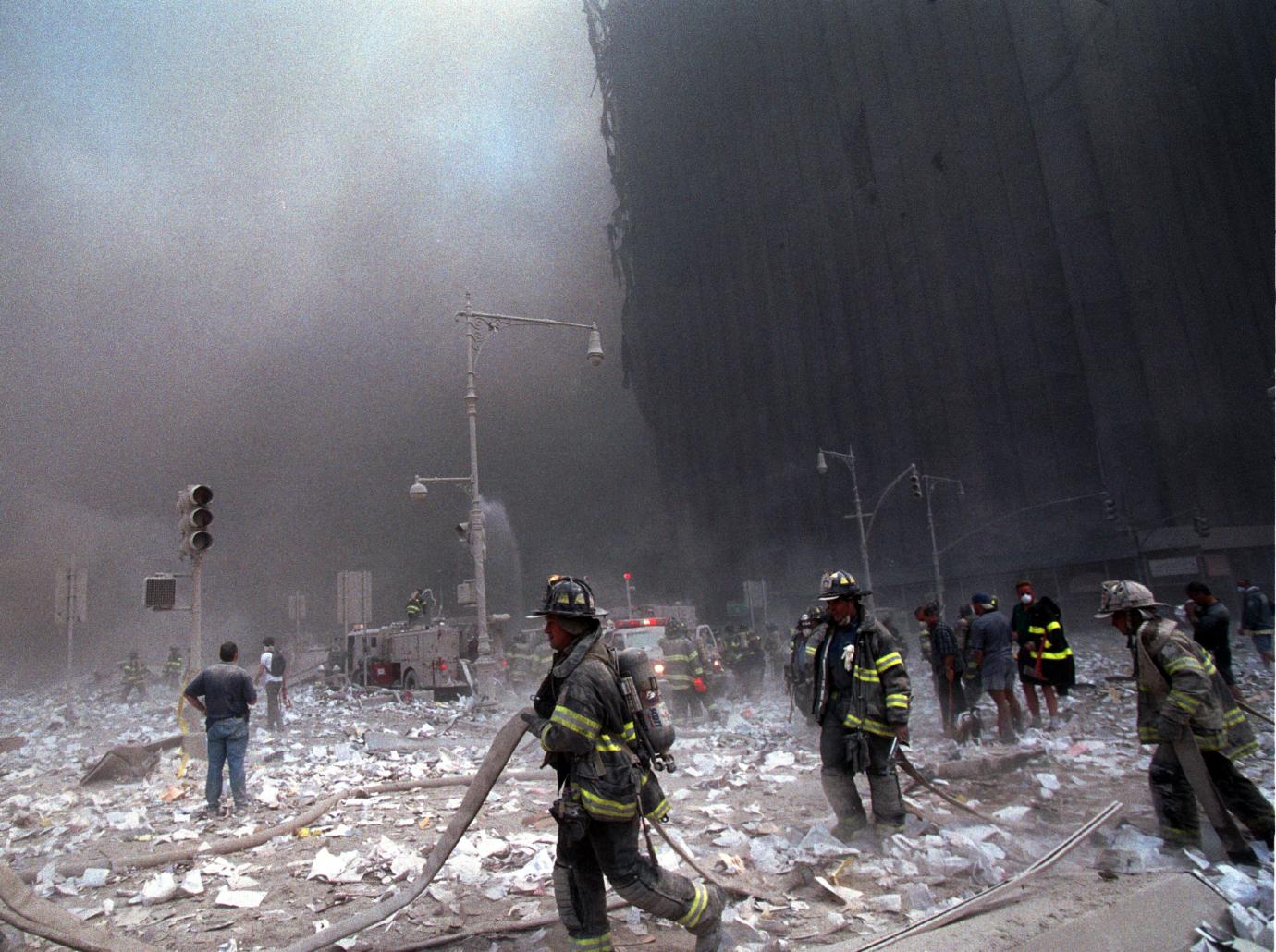 Article continues below advertisement
Thanks to the passengers aboard the flight that day, the aircraft did not reach the United States Capitol Building or any other person-occupied destination.
Following the struggle that ensued when the passengers came together to try to take down the terrorists and regain control of the plane, the hijackers are believed to have deliberately crashed it into a field in Somerset County, Pennsylvania.
Or did they?
"There was a belief that they could overwhelm and take the aircraft back. That would've been the objective," says Mark Rosenker, former National Transportation Safety Board Chairman. "I just can't believe anybody on that airplane had already given up and said, 'Fine, we're gonna fly it into the ground.' No. I really believe the objective was to get ahold of these people, overwhelm them, kill them if that was necessary. [Donald Freeman Greene] needed to get into control of the airplane and then attempt to land it."
Kenneth Nacke, brother of passenger Louis Joseph Nacke II, reflects on the events that led to his sibling's passing.
"You have people who don't know each other, from all walks of life, planning to assault the terrorists that took over their plane to prevent their plane from being used as a weapon," he says. "So they're giving their lives, facing that mortality, before they execute that plan. The stress had to be unbelievable."
Article continues below advertisement
Gordon Felt, brother of passenger Edward Felt, adds, "They voted, they prayed and they chose to not allow these terrorists to dictate the terms of how their lives were going to end."
That they did not.
Of the four airplanes hijacked on September 11, 2001, United Airlines Flight 93 was the only one that did not reach the terrorists' intended target.
Article continues below advertisement
REELZ's harrowing presentation of United 93: The Real Story premieres on the 20th anniversary of that fateful day: Saturday, September 11 at 9 PM ET/PT on REELZ.
Watch REELZ on DIRECTV 238, Dish Network 299, Verizon FiOS 692, AT&T U-verse 1799 and in HD on cable systems and streaming services nationwide. Find REELZ on your local cable or satellite provider at www.reelz.com.