The Real Anthony Bourdain: Heroin, Lies, And Sex Abuse Cover-Ups
To millions of Americans, he was a hero, the rock 'n' roll celebrity chef who made food sexy, the must-watch television presenter, and the captivating author whose straight-talking, shoot-from-the-hip style revolutionized the way the restaurant business worked. Away from the kitchen, Anthony Bourdain was in his final years a leading light in the #MeToo movement, speaking out against sexual harassment in the restaurant industry, and accusing several celebrity chefs, as well as Hollywood figures including Quentin Tarantino, of "complicity" in the Harvey Weinstein scandal.
Article continues below advertisement
When he died by suicide in June 2018 at age 61, the world reeled, with former President Barack Obama leading the tributes to the man he described as someone who "taught us about food – but more importantly about its ability to bring us together. To make us a little less afraid of the unknown."
But as a new documentary, Roadrunner, celebrating the life of Anthony Bourdain, is set for release on July 16, RadarOnline.com can reveal that away from the TV cameras and the Presidential praise, the real Anthony Bourdain was a far more complex and troubled figure, who abused his own wealth and influence to silence a serious sexual allegation made by a minor against his partner, actress Asia Argento.
Article continues below advertisement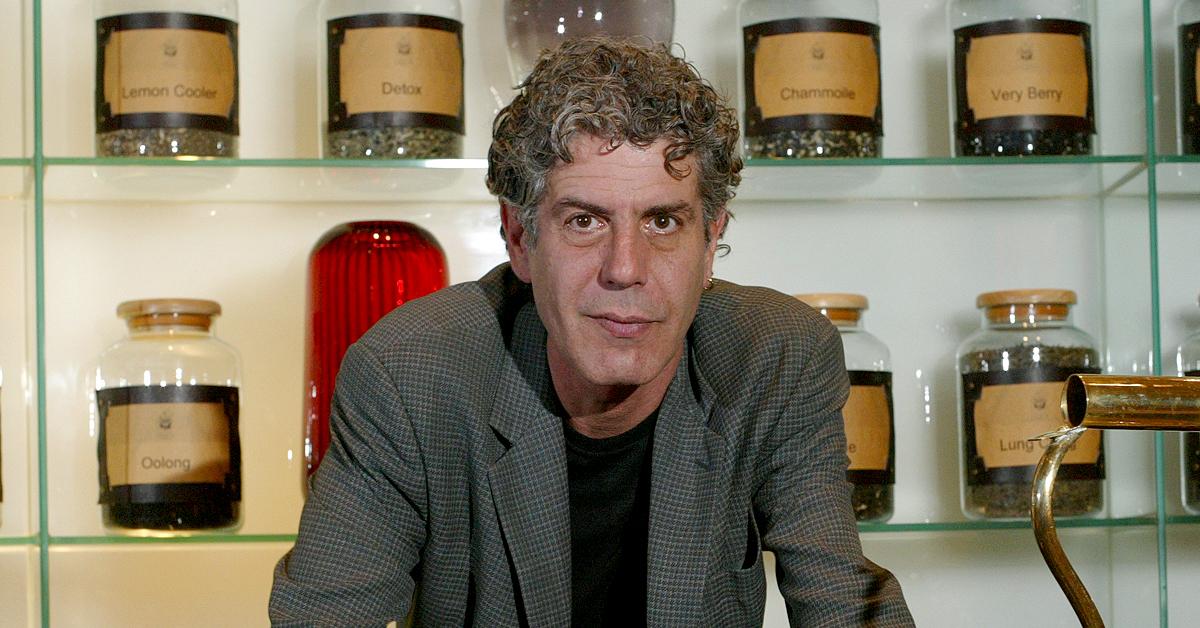 Anthony Bourdain's death three years ago sent shockwaves across America. The chef had hanged himself in a hotel room in France, where he was filming the latest series of his hit show Parts Unknown, for reasons which even now remain a mystery.
Article continues below advertisement
The tributes poured in almost immediately, with fellow celebrity chefs Eric Ripert and Emeril Lagasse describing him as "an exceptional human being" and "a great soul, a mentor, a friend, a father." Chopped and Queer Eye TV personality Ted Allen tweeted, "Tony Bourdain made the world a smarter, better place," and Top Chef judge Tom Colicchio declared, "Tony's restless spirit will roam the earth in search of justice, truth and a great bowl of noodles."
The eulogies were not limited to those in the food industry – as well as President Obama's homage, retired astronaut Scott Kelly tweeted that he used to watch the chef's TV show when he was in space, and that Bourdain "made me feel more connected to the planet, its people and cultures and made my time there more palatable. Model Chrissy Teigen declared him to be "one of my idols," adding that he was "always standing up for everything right."
Article continues below advertisement
In 2019, it was announced that June 25 each year would be "Bourdain Day," in which people around the world are encouraged to raise a toast to the chef on what would have been his birthday. At the same time, the Culinary Institute of America established a scholarship in Bourdain's honor.
That Anthony Bourdain had a profound effect on millions of people is inarguable – but was he really a hero who "roamed the earth in search of justice," an "idol" who was "always standing up for everything right?" Or did his brilliance as a writer, presenter, and TV personality blind us to the demons that haunted him throughout his life... and even led to a betrayal of the very cause he championed?
Article continues below advertisement
Part of Bourdain's charm and extraordinary onscreen magnetism lay in his colorful, controversial persona. The Smithsonian dubbed him "the original rock star" of the culinary world and "the Elvis of bad boy chefs." He hung out with The Ramones and was friends with Alice Cooper and Iggy Pop, and famously made the playing of Billy Joel or Elton John in any of his kitchens a sacking offense.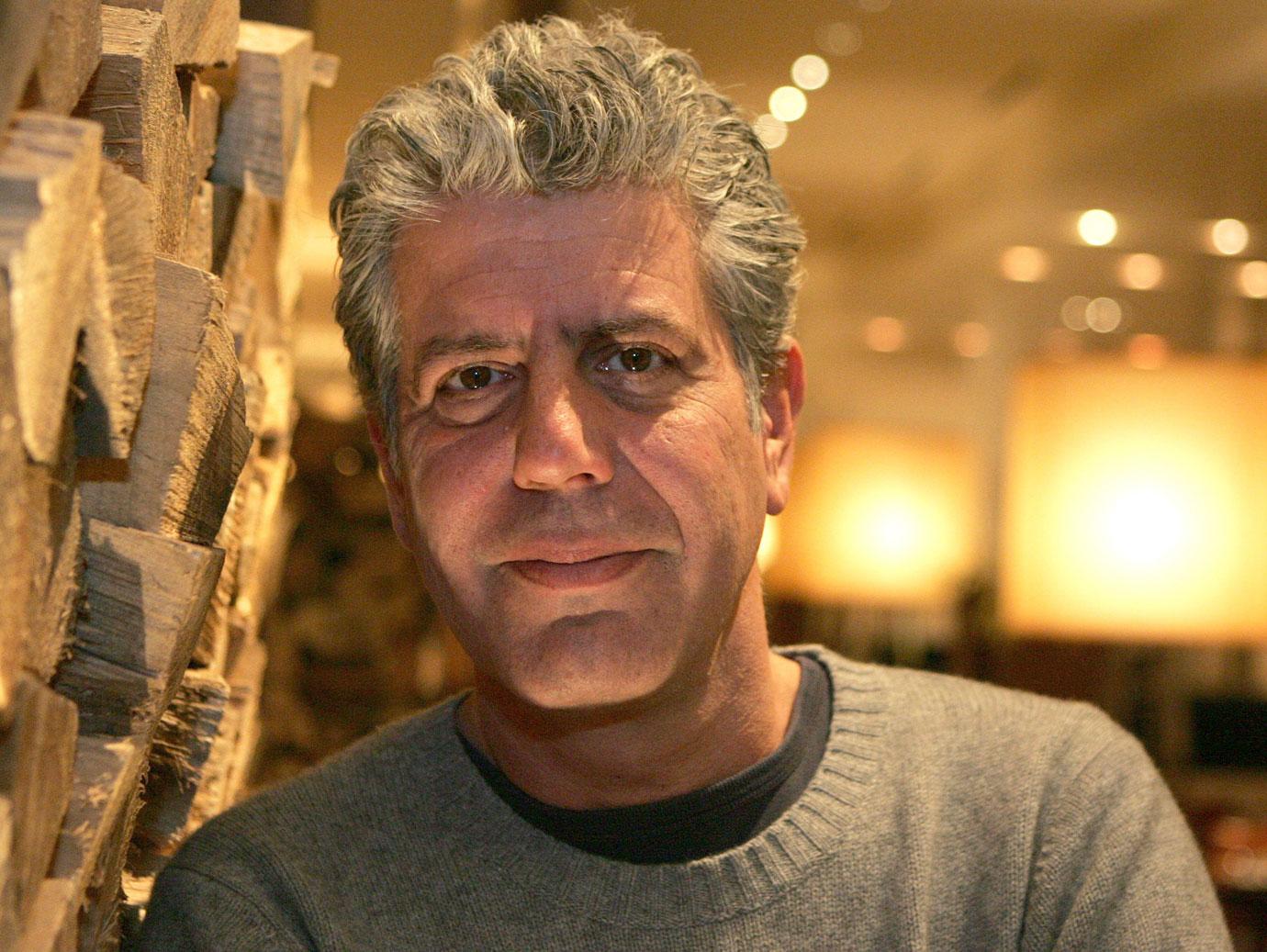 Article continues below advertisement
Tales of his outrageous behavior have become legendary. Only Bourdain could get away with smoking weed on camera in Uruguay in an episode of Parts Unknown, or naming an entire chapter of his book Medium Raw, "Alan Richman Is a Douchebag," after a spat with the venerable GQ food critic.
Only Bourdain could tell Alec Baldwin, "You are really too dumb to pour p--s out of a boot" on Twitter or hold forth in an episode of No Reservations about the importance of getting beaten up, declaring, "I happen to believe that everybody in this world, at one point in their life, needs an ass-kicking. It is an enlightening experience getting your ass kicked."
But if Anthony Bourdain made a successful -- and brilliantly compelling -- brand out of his bad behavior, there were other parts of his colorful life that remained less celebrated.
Article continues below advertisement
Born into a middle-class family in New York, he rebelled against his comfortable upbringing and by his early teens was already developing a drug habit that, by his own admission, should have killed him.
Addicted to cocaine, LSD, heroin, and crack even as his career in the kitchens of New York progressed, he later described his 20-something self as "selfish, larcenous, druggy, loud, stupid, insensitive and someone you would not want to have known… I would have robbed your medicine cabinet had I been invited to your house," adding that he would "comb the shag carpet for paint chips in the hope that they were fallen crack bits, smoking them anyway."
He later successfully kicked his drug addictions – replacing them with a huge appetite for alcohol – but by his early 40s, shortly before the publication of Kitchen Confidential, the book that would make an overnight star of him, he had wasted so much money on drugs that he went to sleep each night "in mortal terror" because his cash flow problems were so severe.
Article continues below advertisement
Bourdain could also turn that self-destructive urge onto others. Kitchen Confidential may have been a sensation for shining a light on a side of the restaurant business few had seen before, but it also exposed a culture of bullying and abuse that he was not only a part of but often seemed to revel in.
The same witheringly acerbic wit that he turned on the likes of Alec Baldwin and Alan Richman could all-too-often turn to genuine cruelty… such as the time he said of the young British chef Jamie Oliver – a professed fan of Bourdain – "every time I watch his show I want to go back in time and bully him at school."
Article continues below advertisement
He later admitted that he also wanted to go back in time to apologize to many who worked for him for all the real-life bullying he subjected them to, referring to his own "psychotic rage" towards his staff, and "years (of) being awful to line cooks, abusive to waiters, bullying to dishwashers," and of "[making] people feel idiots for working hard for you."
But if Bourdain, to his credit, was honest about his struggles with drug addiction, and even bullying, there remains one episode that has been glossed over in the many tributes since his death – and that he also appeared to, for once, prefer to keep quiet about.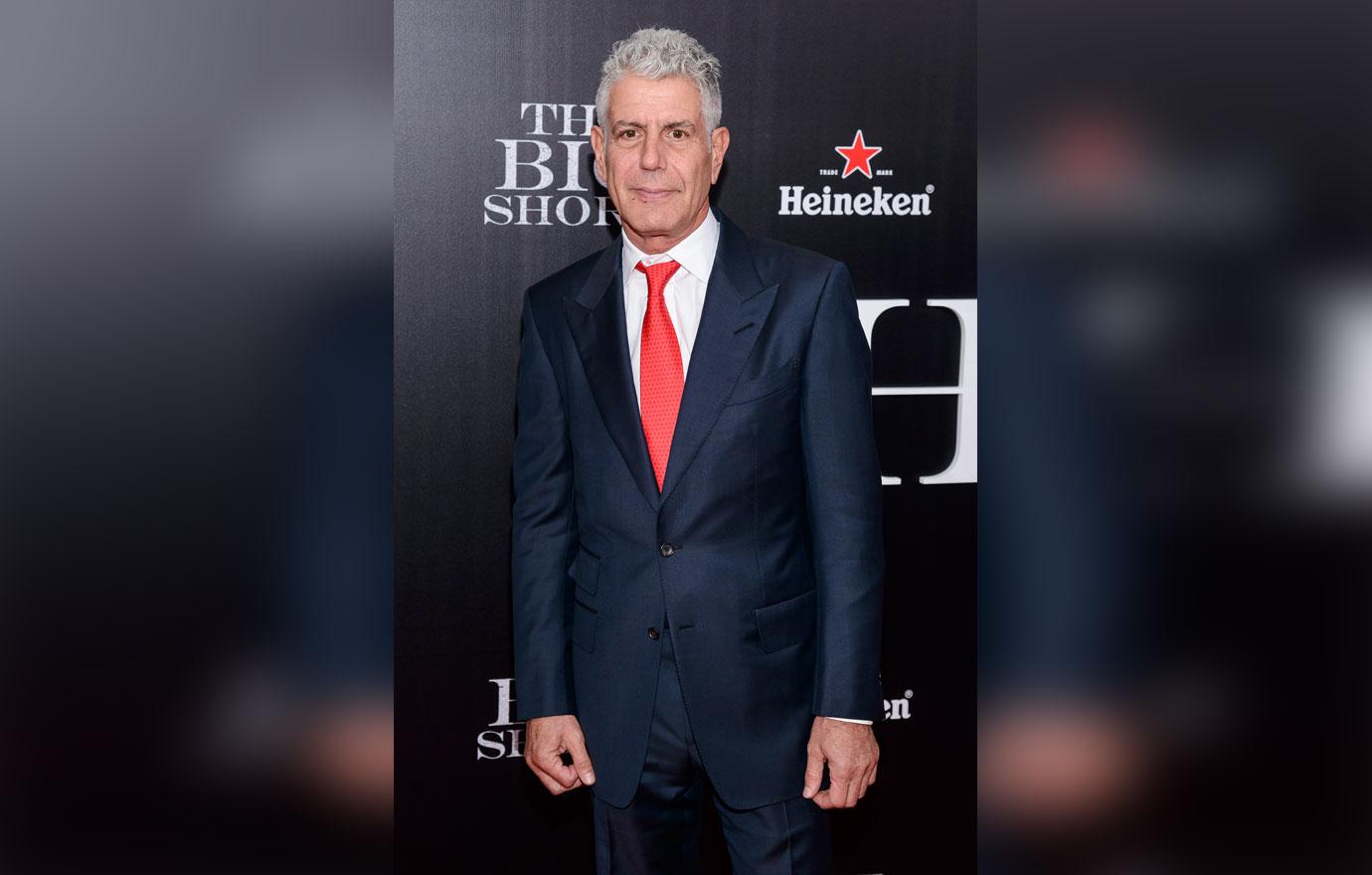 Article continues below advertisement
Much of his reputation as a champion of women's rights and a hero of the #MeToo movement came from his outspoken support in 2017 for those taking a stand against sexual harassment in Hollywood, as well as the restaurant industry.
"In these current circumstances, one must pick a side. I stand unhesitatingly and unwaveringly with the women," Bourdain wrote in a Medium post. "Not out of virtue, or integrity, or high moral outrage — as much as I'd like to say so — but because late in life, I met one extraordinary woman with a particularly awful story to tell, who introduced me to other extraordinary women with equally awful stories. I am grateful to them for their courage, and inspired by them."
Article continues below advertisement
That "extraordinary woman" was Asia Argento, the Italian actress, screenwriter, and director, who had begun a relationship with Bourdain some months before she revealed that she had been sexually assaulted by Harvey Weinstein. She would later even attack the Cannes Film Festival as Weinstein's "hunting ground."
But Bourdain's solidarity with Argento – and his outspoken support for the campaign against powerful men preying on vulnerable young women – now appears to be based on a sickening double-standard.
In August 2018, two months after Bourdain's death, Argento became embroiled in another sexual assault scandal. Only this time, she was not the victim, but the alleged assailant. According to revelations by the actor Jimmy Bennett, Argento had plied him with alcohol and engaged in several sex acts with him in a hotel room in California in 2013 – when she was 37, and he just 17, a year under the age of consent in that state.
Article continues below advertisement
Argento denied the allegations, although photographs and text messages later emerged showing her topless in bed with Bennett, and admitting to a friend, "I had sex with him it felt weird. I didn't know he was a minor until the shakedown letter."
What she has not denied, however, was Anthony Bourdain's role in the affair. Before going public, Bennett had first approached Argento with his allegations – and the celebrity chef had done his best to make the whole business quietly disappear.
"Anthony Bourdain was a man of great perceived wealth and had his own reputation as a beloved public figure to protect," she admitted in a statement. "Anthony insisted the matter be handled privately... Anthony was afraid of the possible negative publicity that such a person, whom he considered dangerous, could have brought upon us."
"We decided to deal compassionately with Bennett's demand for help and give it to him. Anthony personally undertook to help Bennett economically, upon the condition that we would no longer suffer any further intrusions in our life."
Article continues below advertisement
Bourdain had arranged to give Bennett $380,000 to keep quiet. It was odd behavior for a man who professed to "stand unwaveringly" with those bravely exposing the older, more powerful figures who had sexually abused them.
Paying off a young man who had apparently been taken advantage of by a woman more than twice his age while still a minor, in order to avoid "possible negative publicity?" Giving him nearly $400,000 "upon the condition that we would no longer suffer any further intrusions?" It smacks more of the modus operandi of a Weinstein, rather than a supposed champion of #MeToo.
Argento has subsequently retracted her claim that she and Bennett did not have sex, but has now said that he sexually assaulted her, rather than the other way around. She has also said that "any portion of the balance" remaining from the $380,000 hush money will now no longer be paid.
Article continues below advertisement
Anthony Bourdain was undoubtedly an extraordinary man. He was a dazzling writer and visionary TV presenter, a revolutionary food critic, and a gifted "people person," able to get to the heart of different cultures and personalities the world over. He was also a foul-mouthed, hard-drinking, rock 'n' roll-loving breath of fresh air in an increasingly woke world... but as a figurehead for those victims afraid to speak out against the famous and powerful, it seems Anthony Bourdain, the man who President Obama said, "made us a little less afraid of the unknown," was more hypocrite than a hero.