'Find Out Who Did This': Quavo's Sister Calls For Takeoff's Killer To Be Found 'By Any Means'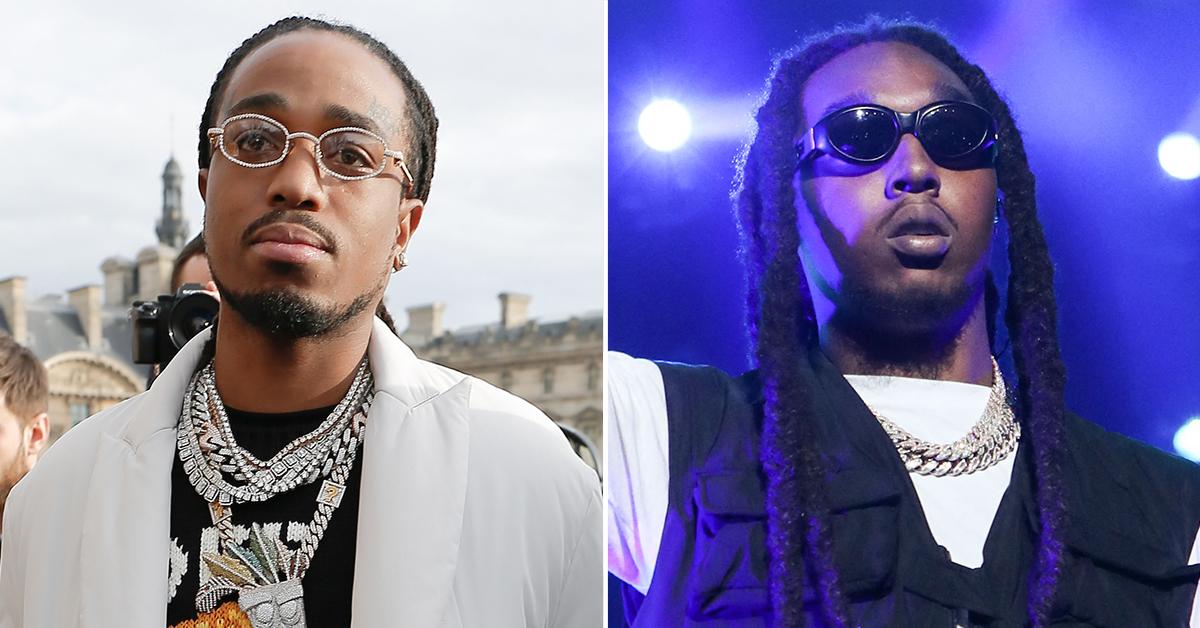 Quavo's sister has broken her silence on Takeoff's murder. Kashara Marshall pled with her followers to find her nephew's killer "by any means" just days after the late Migos rapper's emotional funeral, RadarOnline.com has learned.
It's been two weeks since Takeoff was fatally shot outside a bowling alley in Houston, Texas, and his killer has not been found.
Article continues below advertisement
Kashara took to her social media on Monday, seemingly begging the streets to do what the police haven't — find Takeoff's murderer.
"Find out who did this to my NEPHEW!!!!!!!!! By any MEANS," Takeoff's aunt wrote on her Instagram Stories.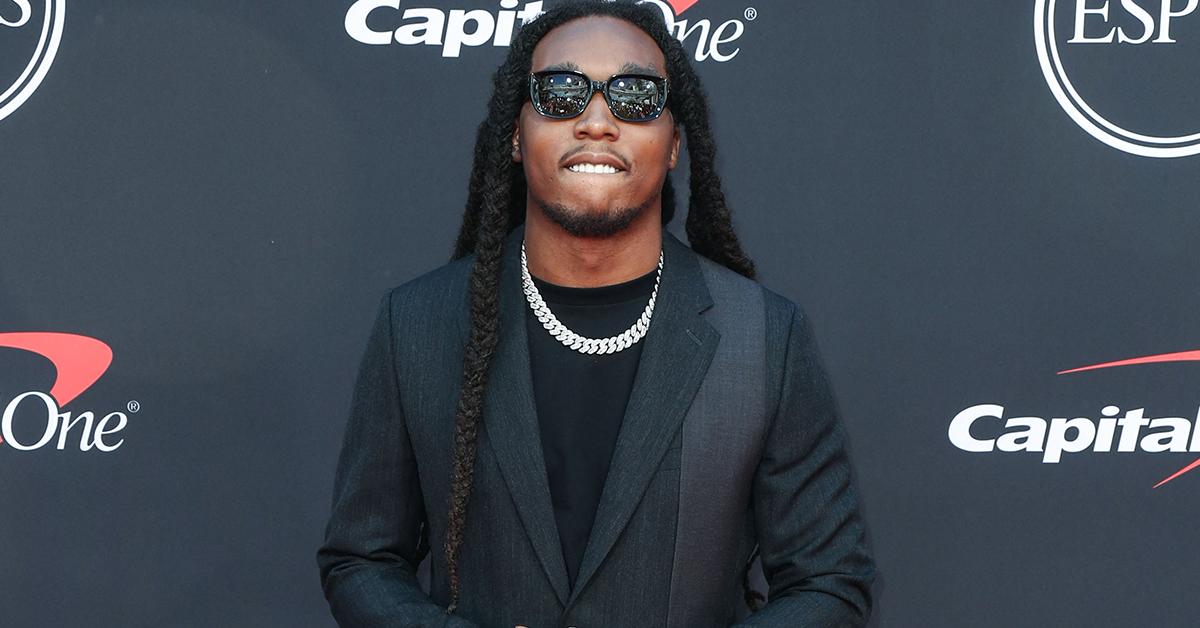 Article continues below advertisement
Takeoff's rap group — and real-life family — Quavo and Offset broke their cover to attend his public memorial in Atlanta on Friday. Offset, who's Takeoff's cousin, broke down in tears while giving a speech at the service.
As RadarOnline.com reported, fans were outraged that the rapper's emotional tribute was leaked online against the family's wishes.
Over the weekend, Quavo — who was with Takeoff when he was fatally shot — addressed his nephew's death publically.
"It's so hard to tell you Ima miss you because you always with me and we did everything together," his message began. "Since we were kids you been by my side, lookin up at me, them eyes waiting on me to make the next move.. then you followed up right behind me."
Article continues below advertisement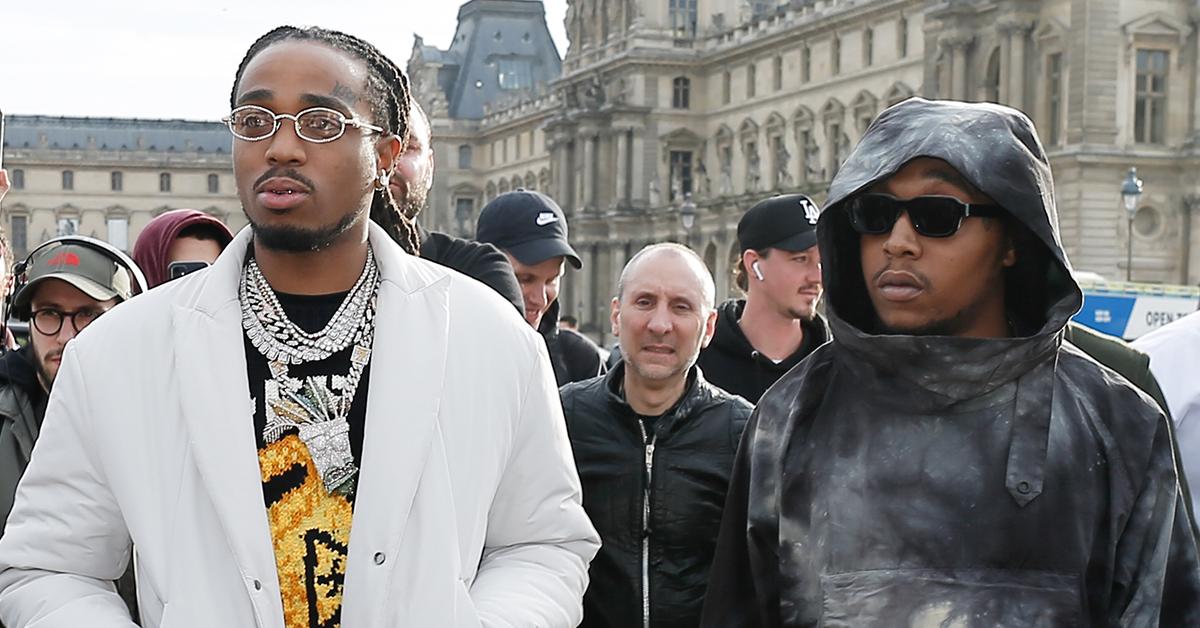 "Nothing ever bothered Take and he didn't bother anybody," Quavo continued later in the tribute, calling him "by far the funniest person in [the] room." He also revealed how strong their bond was.
"This whole time I've been trying to figure out what you really are to me because nephew wasn't it. We hated that word 'nephew' or when they said 'Unc and Phew' cuz we always knew we were way closer than that and it made me feel old too.
"But I knew you weren't my brother cuz you are my sister's son, so I couldn't say brother.
"Now I finally get it…
"You are OUR angel."
Article continues below advertisement
As RadarOnline.com reported, a video taken moments before the shooting showed Quavo arguing with someone and Takeoff in the background. An alleged bystander said the rappers were trying to "be the mediators" before gunfire rang out.
The woman, who refused to identify herself, confirmed RadarOnline.com's exclusive story — the shooting that killed Takeoff was NOT over a game of dice.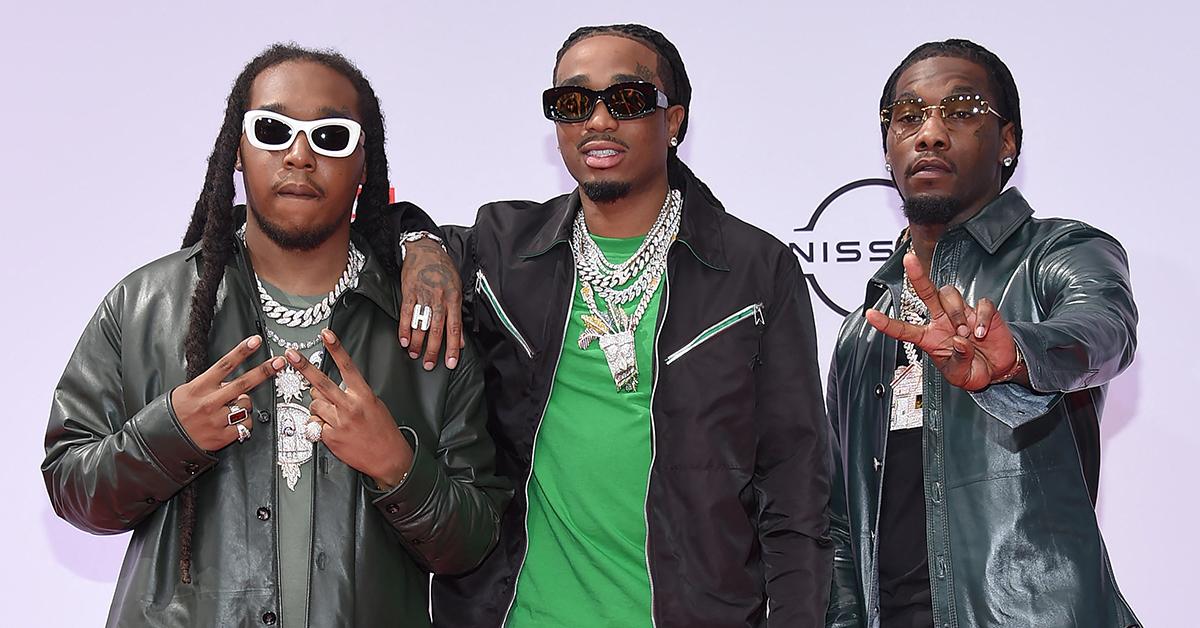 Article continues below advertisement
Sources told us that Takeoff's inner circle didn't believe the suspect intended to shoot him and was simply caught in the crossfire. The rapper's primary cause of death was "penetrating gunshot wounds of head and torso into arm."
He was only 28 years old.