Quavo And Karrueche Tran Spotted Spending Time Together While On Holiday In St. Martins, The Exes Fuel Reconciliation Rumors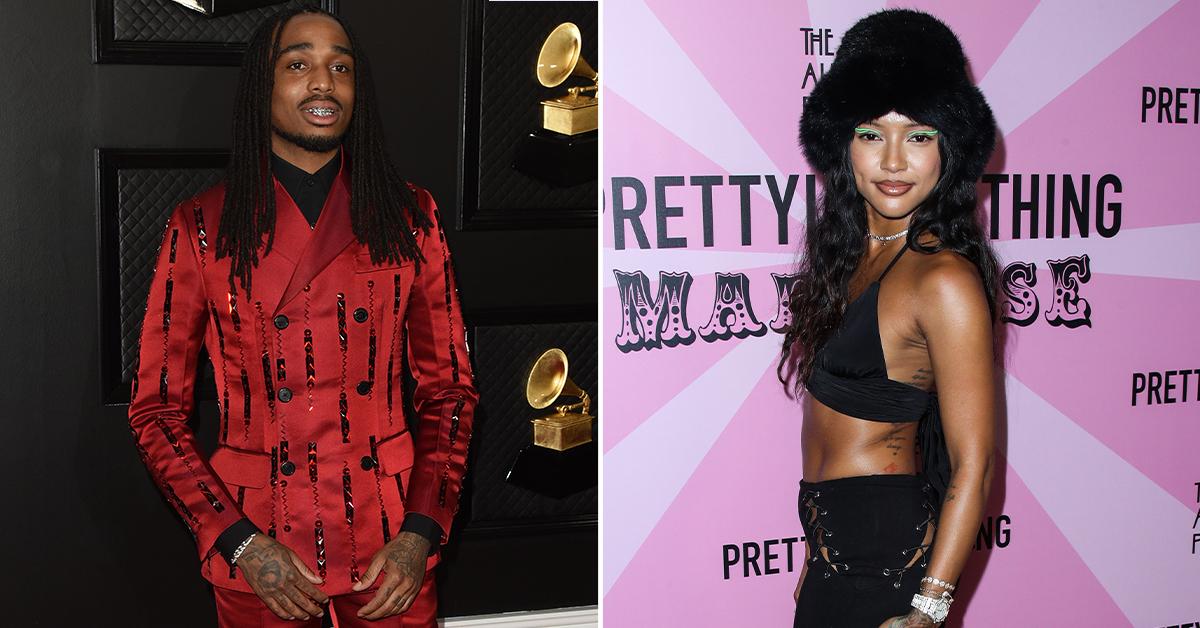 Quavo and Karrueche Tran's romance may be back on again after the two were spotted together while on vacation in St. Martins over the weekend.
The pair's photos and videos show they were enjoying each other's company while being surrounded by friends during the trip.
Article continues below advertisement
Tran was also seen in Quavo's Instagram Live which featured the actress standing in the background while enjoying the scenic mountain views.
Celebrity gossip account @theneighborhoodtalk captioned their post, "What y'all think Kae and Quavo up to?"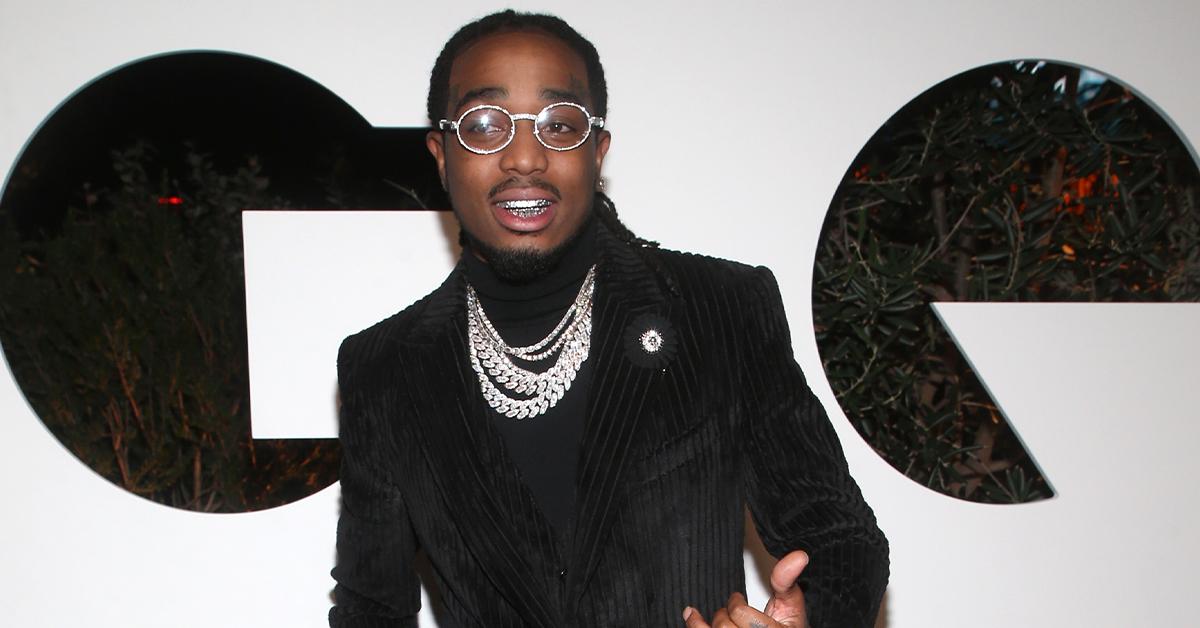 Article continues below advertisement
The latest sighting has ignited reconciliation rumors between the two.
Quavo and Tran were first romantically linked back in 2017 after the Claws star ended her relationship with Chris Brown.
The duo was first spotted leaving a Migos concert together at Gulf Coast Spring Fest in Mississippi in April 2017. Onlookers told TMZ that the two hugged each other before leaving the venue in the same car.
Since then, they have been photographed multiple times, hanging out on several occasions.
Article continues below advertisement
In one instance, they were caught on camera together during Migos' performance at Story Nightclub in Miami, where Tran was seen watching her then rumored man from the crowd next to the stage.
However, despite all the sightings, sources shared the two are just "enjoying each other's company" but not an official item.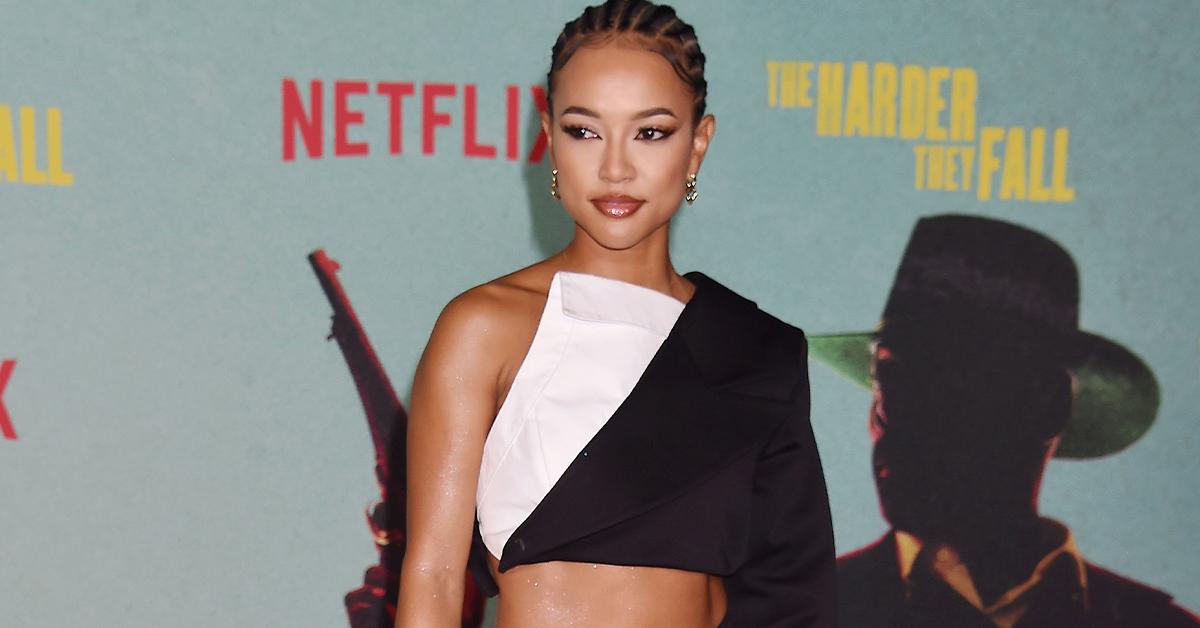 Article continues below advertisement
While the dating speculations between the two circulated, Tran's ex reportedly felt betrayed by Quavo.
The insider explained Brown feels like he's been "stabbed in the back" by the Migos' rapper after he helped promote Migos' album Culture.
Nonetheless, in October 2017, Tran addressed her relationship with Quavo during an appearance on the Allegedly with Theo Von and Matthew Cole Weiss podcast, denying they were dating.
"No, we're cool friends, we hung out, but it was nothing serious," she revealed at the time. "For some reason, everybody's so obsessed, the frickin' media is obsessed with anytime I'm next to a guy, so it's been several dudes that they've - if I'm seen or [there's] a rumor, it's like 'Oh my god she's dating this guy' or whatever. 'Stay out of my vag--a! Nobody's down there, okay?'"
Article continues below advertisement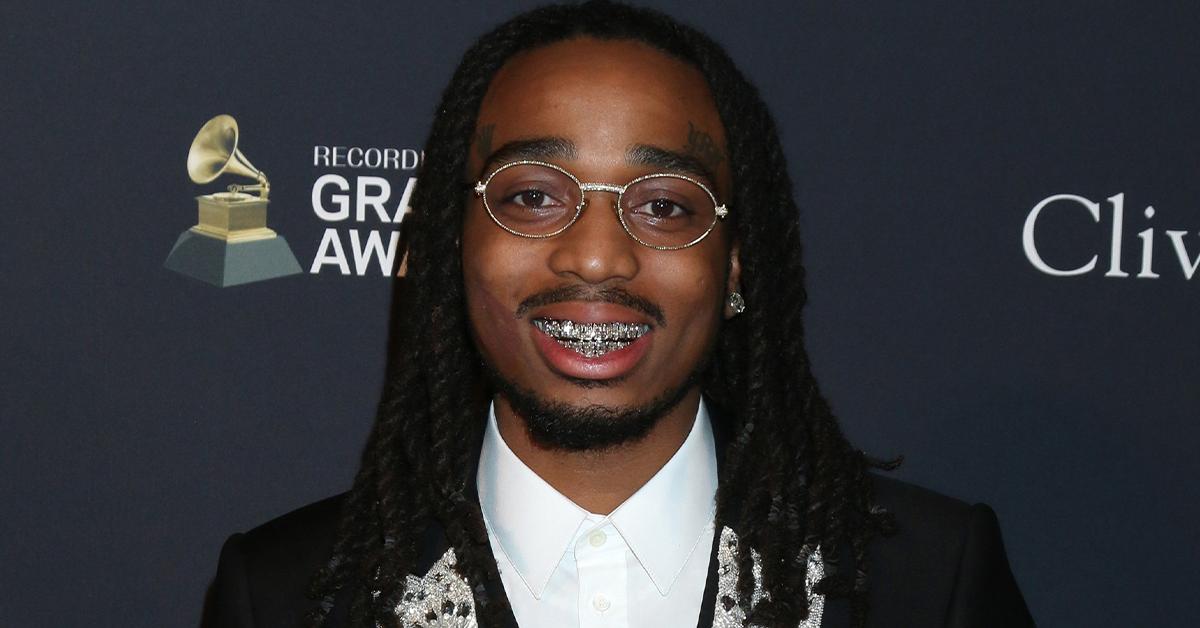 Earlier this year, Tran broke up with Victor Cruz after three years of dating, while Quavo parted ways with Saweeti in March.