Prince Harry Opens Up About Wife Meghan Markle's Suicide Revelation, Shares His Lessons Learned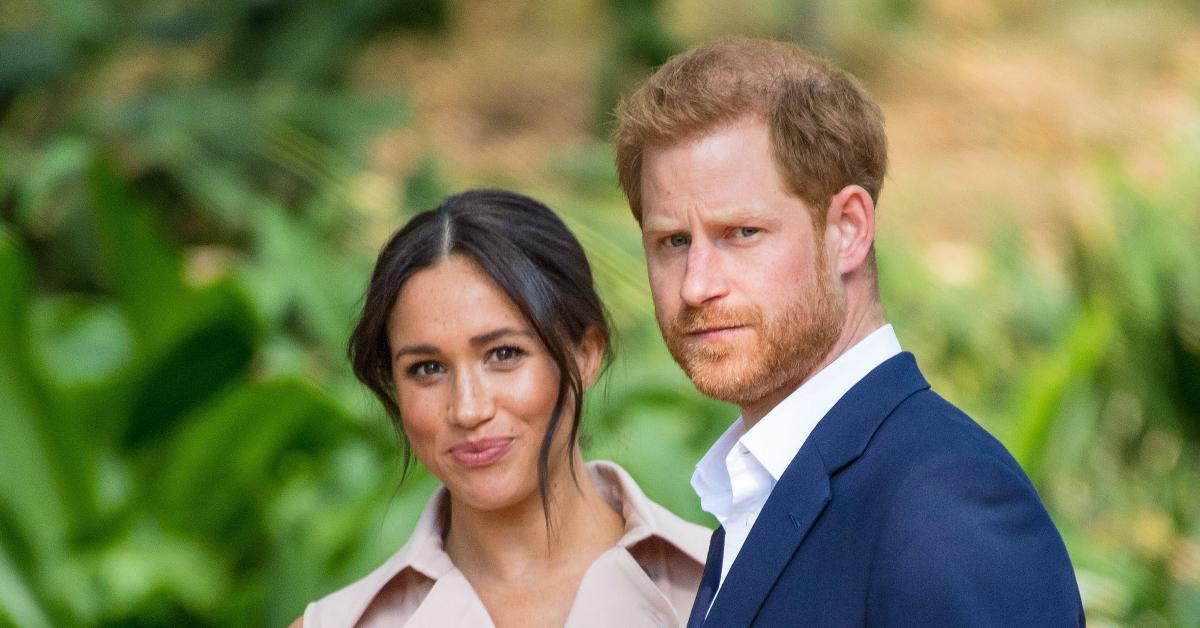 Prince Harry candidly discussed his wife Meghan Markle and her recent revelations she struggled with her mental health and suicidal thoughts on a bonus episode of his Apple+ TV show,The Me You Can't See.
The Duke of Sussex shared how, in January 2019, Meghan telling him she wanted to kill herself while she was six months pregnant with their son, Archie, helped him learn how important it is to listen and let someone going through crisis understand they aren't alone.
Article continues below advertisement
"I think it's so interesting because so many people are afraid of being on the receiving end of that conversation [about suicide] because they don't feel as though they have the right tools to be able to give the right advice but what you're saying is you're there," Harry said.
"Listen," he insisted, "because listening and being part of that conversation is, without a doubt, the best first step that you can take."
In the show's sixth episode, Harry also discussed how mental health issues are often covered up within families, including his own.
"As parents, as siblings, certainly from what I've learned, there's an element of shame we feel, because we're like, 'How could we not have seen it?' How did we not know? How did you not feel comfortable enough to come to me and share that with me?'" the 36-year-old prince said.
"But we all know when people are suffering and people are struggling, that we're all incredibly good at covering it up for those that know that we're covering it up,'" he noted.