Pretty Ricky Rapper Baby Blue Shot Outside Florida Bowling Alley, Hospitalized In Critical Condition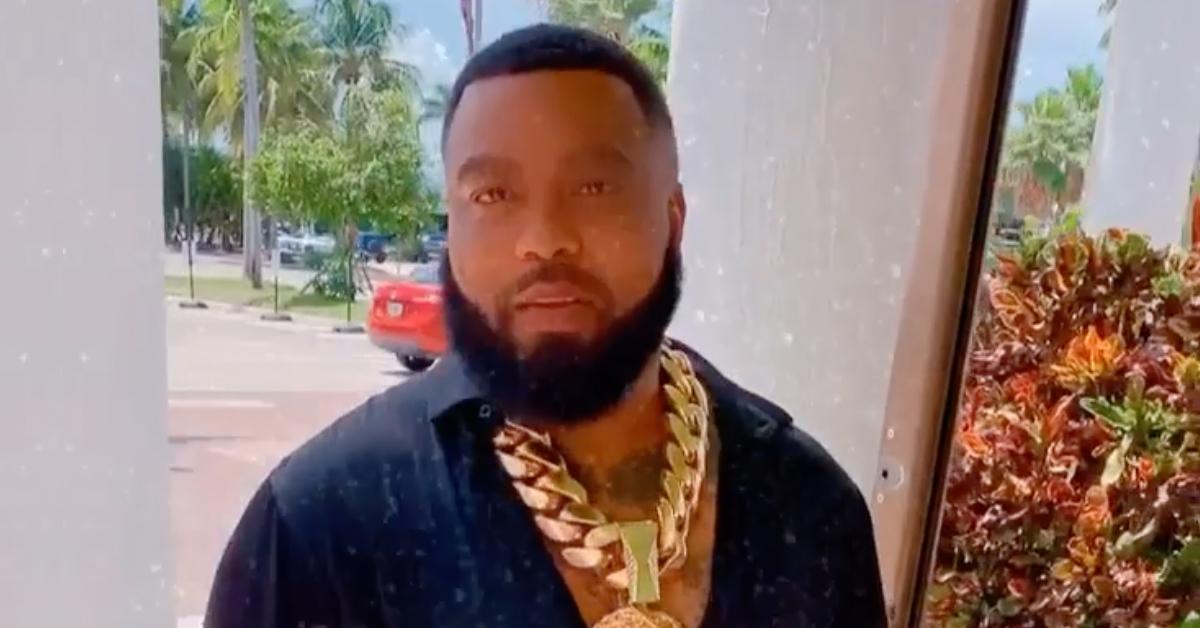 Pretty Ricky rapper Baby Blue was shot Monday outside a bowling alley in South Florida, where he remains hospitalized in critical condition.
Article continues below advertisement
According to reports, the shooting started as an attempted robbery outside SpareZ Bowling Alley in Davie.
Police say around midnight, Baby Blue (real name Diamond Blue Smith) and a friend were standing in the parking lot, next to their cars, when two armed male suspects approached them.
When the suspects attempted to steal a massive gold chain from around the Miami rapper's neck, cops say a physical altercation ensued. That's when one of the suspects reportedly shot Baby Blue in the left shoulder area.
It's unclear if the suspects were successful in stealing the jewelry.
Article continues below advertisement
Graphic video footage allegedly showing the aftermath of the shooting has been making its rounds on social media, and Hollywood Unlocked has hared the clip.
Though it's unclear if the man lying lifeless on the carpeted ground in the video is Baby Blue (though it does look like him), it's evident he was bleeding heavily while the people surrounding him were in complete hysteria.
"She's calling them! She's calling them! She's calling them! She's calling them!" an off-camera woman shouted repeatedly as a man in an aqua shirt kneeled next to the injured man, screaming uncontrollably. At one point, the woman tells the man in the aqua shirt to "turn him on his side," while another person screams, "Call 9-1-1!"
The person who filmed the video panned the camera over to a sign that read SpareZ, while also showing that the man on the ground was extremely close to the door of the establishment.
Hollywood Unlocked also shared a statement they allegedly received from Baby Blue's team that read, "Attempted Robbery Fails After VH1's Love & Hiphop Miami Reality TV's Baby Blue Whoaaaa of Pretty Ricky Shuts down 2 Armed Men!"
"Courageous Rapper was Shot and Left in Critical Condition fighting for his life in Miami Hospital!" the statement continued. "Shooting took place at Sparez Bowling Alley for Baby Blue Whoaaaa's single Release Party for new song entitled 'Jerry Rice'!"
Reps for the Miami musician have not yet responded to RadarOnline.com's request for comment.