'She Hit The Ground & I Froze': Pregnant Black Woman, 26, Is Shot FIVE Times By Kansas City Police After Being Suspected Of Carjacking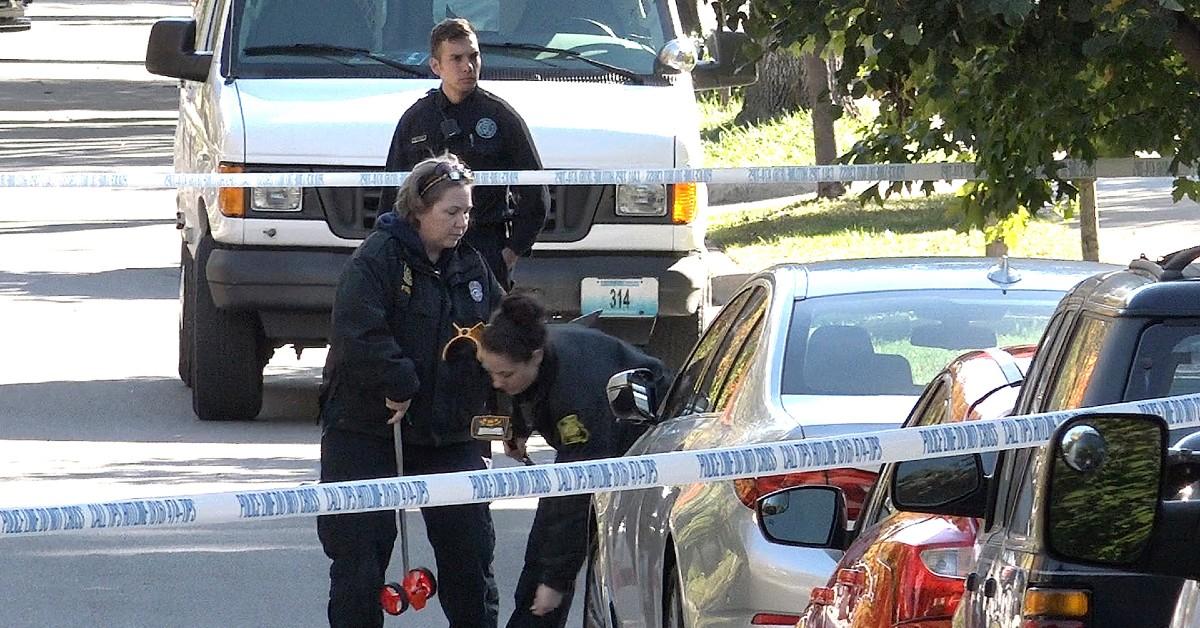 Kansas City police are under scrutiny for repeatedly shooting a 26-year-old Black woman who claimed to be pregnant as she tried to flee her arrest.
The injured woman has been identified as Leonna Hale. She was suspected of carrying out an armed carjacking with an accomplice last week.
Article continues below advertisement
Officers spotted the vehicle with two suspects inside at the parking lot of the Family Dollar near 7th and Prospect. The man with her had fled when cops pulled him over.
Shédanja, 29, bore witness to the shocking officer-involved shooting on Friday after going to the store on a quick run with her three children to get gasoline and ice cream.
"My one-year-old son just watched this. My 10-year-old son just watched this. And my 13-year-old son just watched this," she said in a video captured during the commotion.
"[Police] shot five times," the witness later claimed to the Kansas City Star. "I remember seeing her hit the ground and I froze."
Article continues below advertisement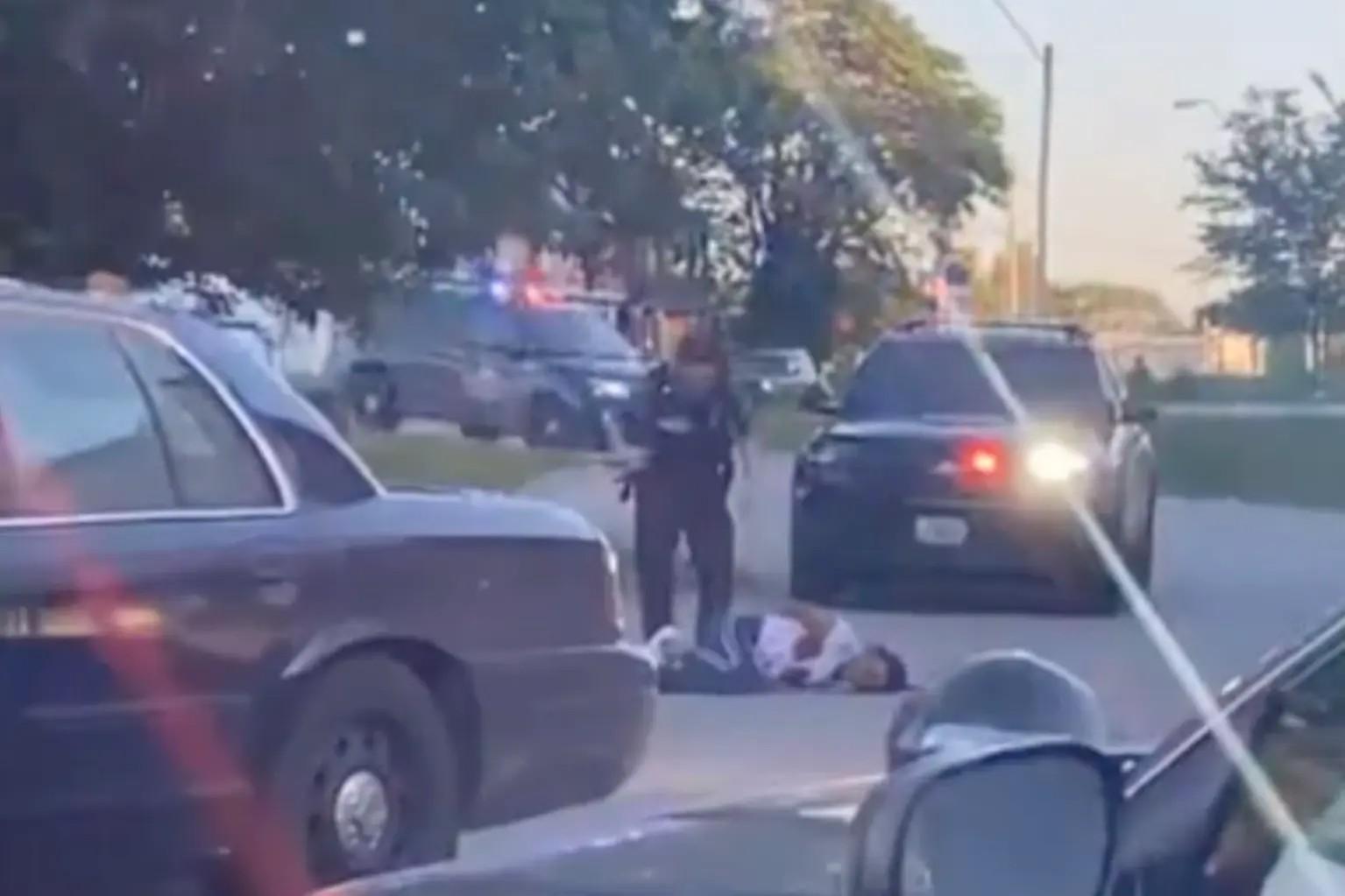 Officers told the woman to get on the ground before opening fire, but Hale told them she was pregnant, Shédanja said. She claimed that Hale had been trying to cooperate before she was shot and handcuffed.
According to Shédanja, the woman then told police there was a gun in the vehicle before backing toward a fence.
Article continues below advertisement
"She did not pull out a weapon on them," Shédanja claimed. "She did not even have a stick in her hand."
Hale was rushed to hospital after the incident but was in a stable condition. The man, who is reportedly her boyfriend, was also taken in by medics, Daily Mail reported.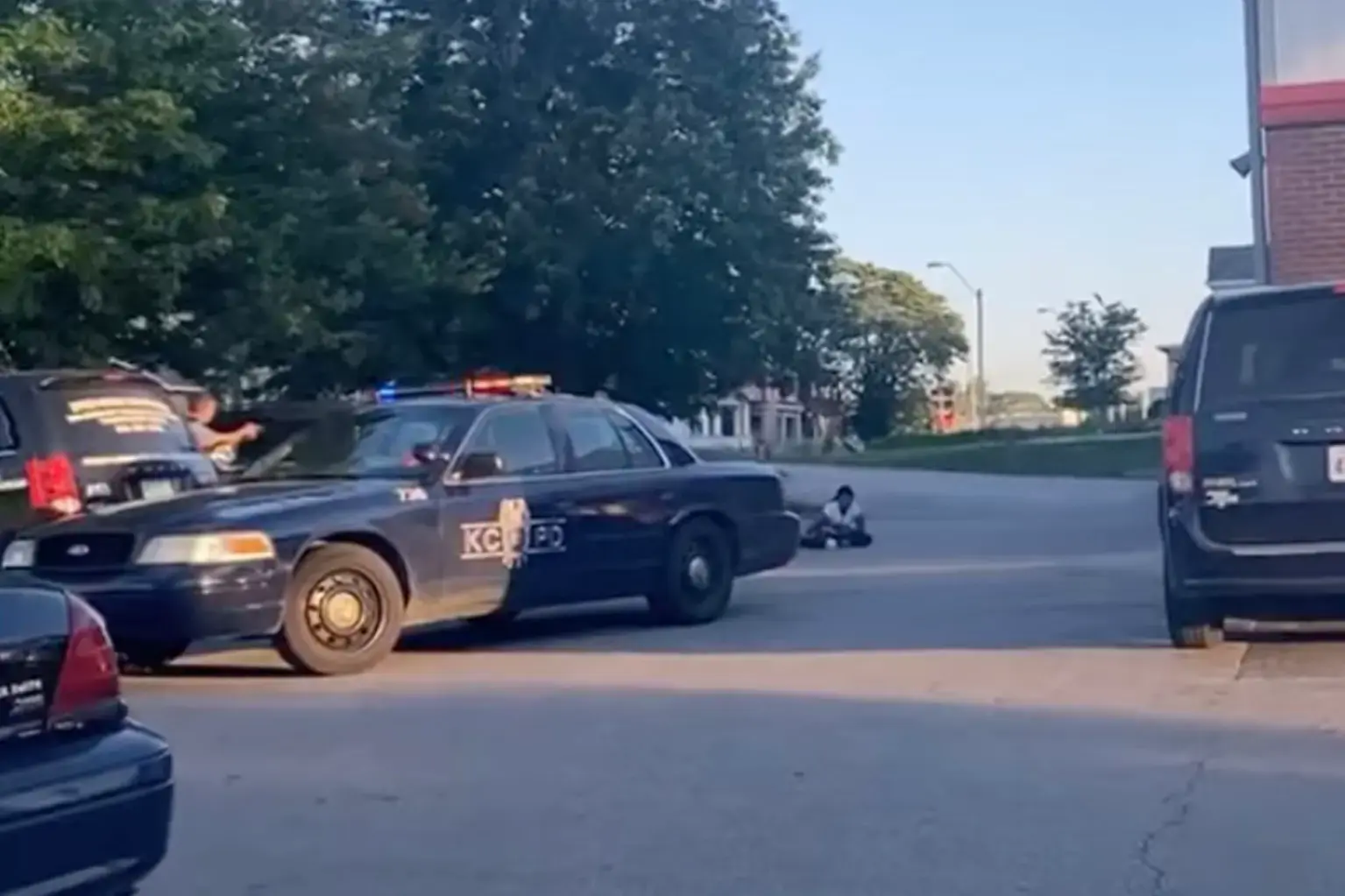 Article continues below advertisement
Cops later said that a gun was recovered from near the car.
"We never want to be in these types of situations," interim KCPD chief Joseph Mabin shared in a statement.
"Not the public, not the police department. Any time anything happens like this, it's a blight on our community. I want to assure the public that the scene is secure," he continued. "The Highway Patrol will be investigating this incident. We're committed to being 100% transparent, and fully cooperating with the Highway Patrol."