Porsha Williams Drops Major Hint She Might Be Leaving 'RHOA' Amid Criticism Over Engagement To Ex-Friend Falynn's Ex-Husband Simon
Porsha Williams has seemed to confirm the rumor that she is leaning toward not returning to The Real Housewives of Atlanta.
Article continues below advertisement
The 40-year-old mother of one – who's earned her spot as a staple of the Bravo reality television series over the past nine seasons – took to Instagram Sunday to post the following message to her Story: "You can literally feel when it's time to move into your life's next chapter."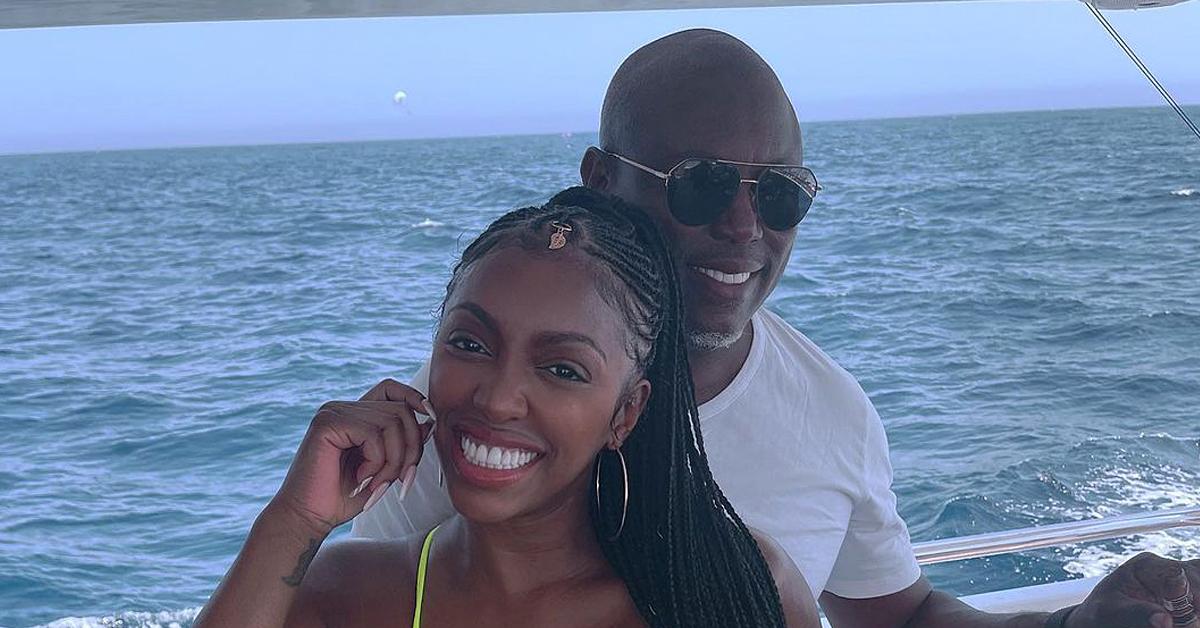 Article continues below advertisement
Fans immediately speculated that Williams was speaking about her continuation on the popular franchise, given that multiple outlets have already made that suggestion.
Though she's seemingly at the top of her game show wise, her exit would not come as a huge surprise.
As RadarOnline.com previously reported, Porsha has been on the receiving end of harsh criticism from co-stars and viewers alike since going public with her relationship with and engagement to Simon Guobadia, who was introduced to Williams last season through her then-friend and his then-wife, Falynn Guobadia.
Falynn announced this past April that the two were ending their marriage; not even a month later, Porsha revealed she was dating, in love with and getting married to Simon.
Article continues below advertisement
Despite the seemingly scandalous timing, we were told that Simon filed for divorce in January because he believed that Falynn had cheated on him with "multiple" men, including her assistant, Jaylan Banks. Not only did Simon accuse his then-wife of not being faithful to him, but he also claimed she was pregnant with Jaylan's baby. She has denied the allegation.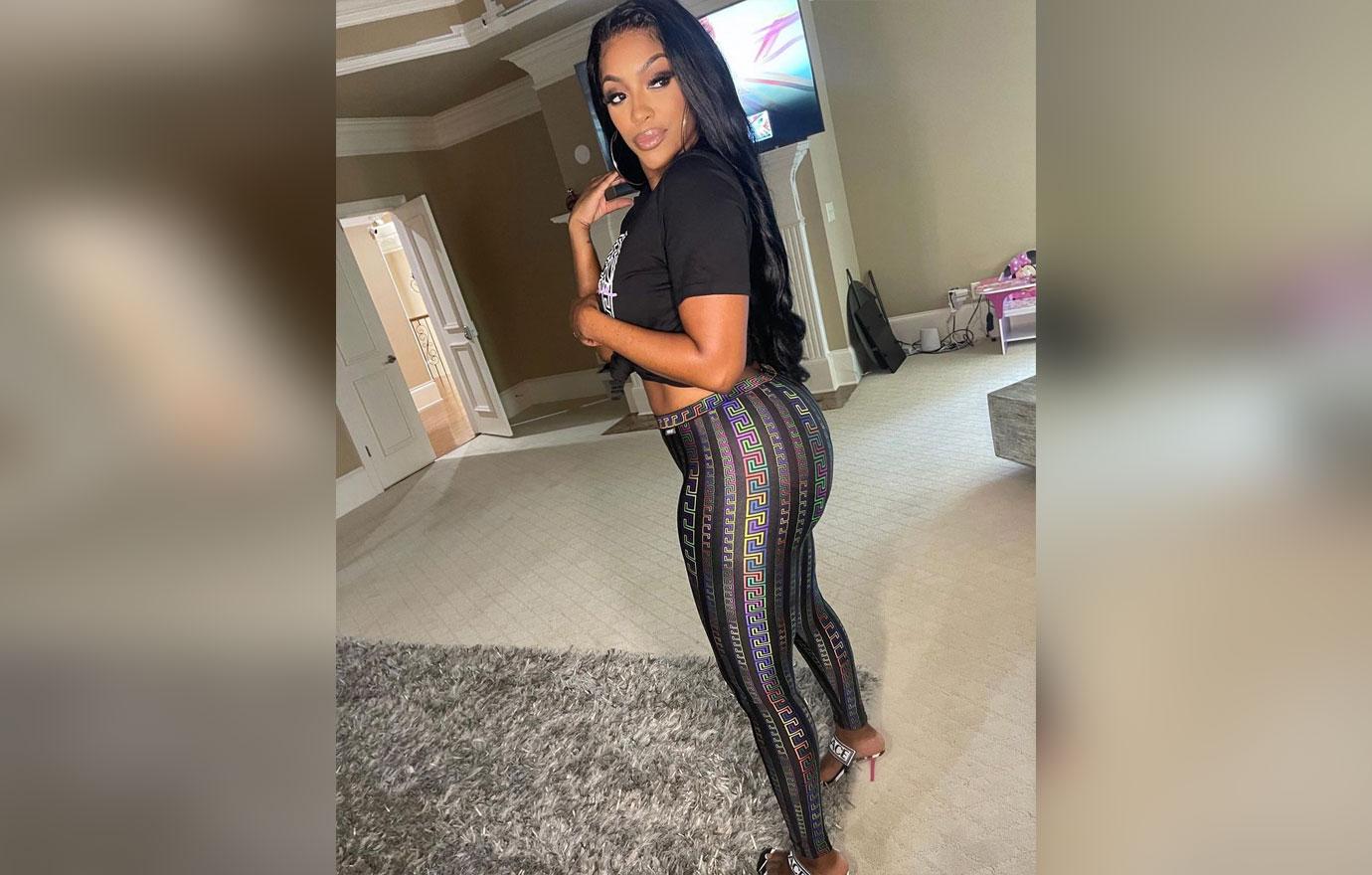 Article continues below advertisement
As for Porsha, she recently got Simon's name tattooed to her neck because "it's a great way to show when you love someone." The Dish Nation host is now in the midst of planning three elaborate ceremonies to celebrate their upcoming nuptials.
"He's African, so we're going to have a native law and custom ceremony, and a regular wedding," she recently explained. "And then we're going to have another wedding at one of the houses that is out of the country."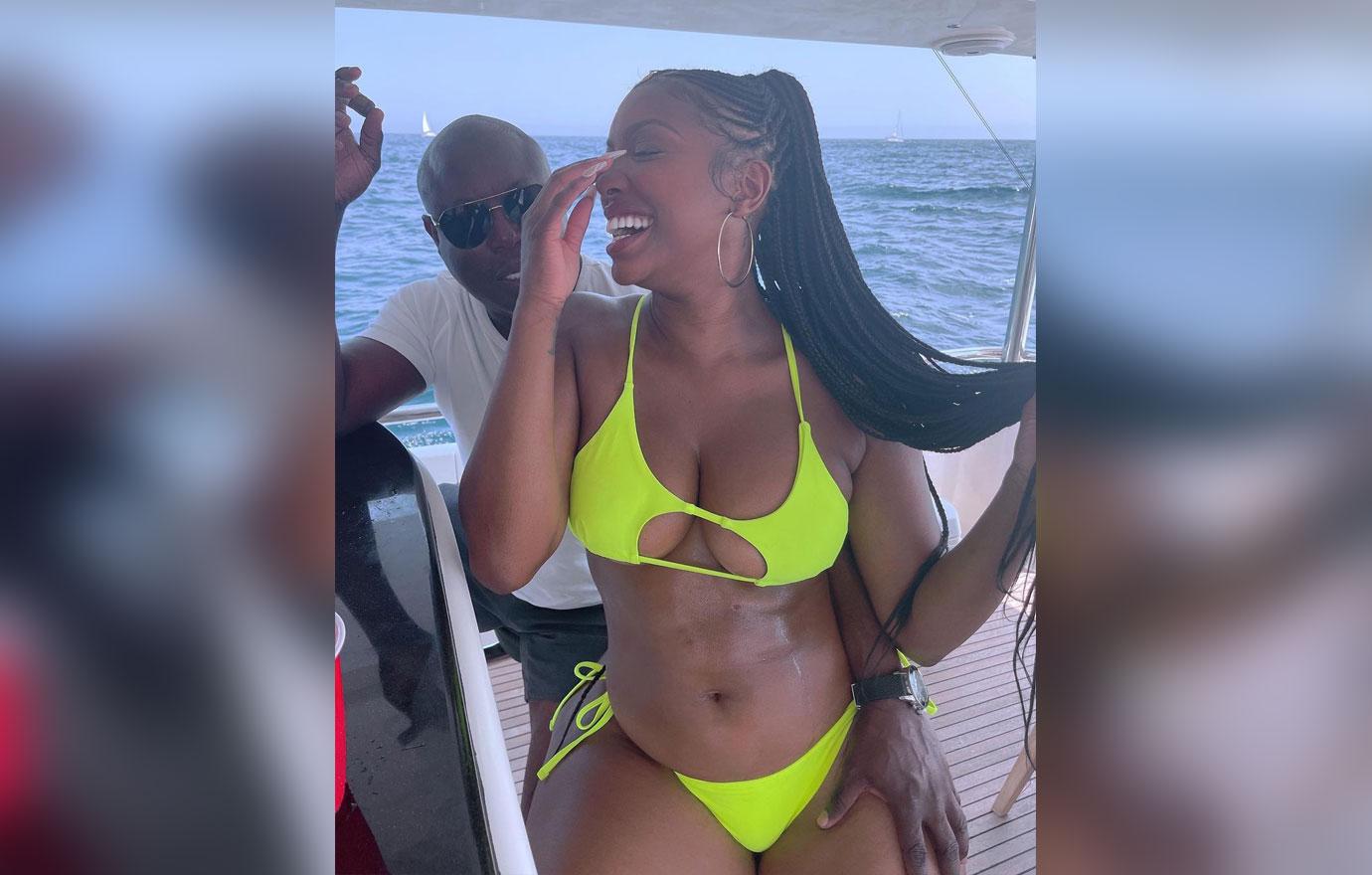 Article continues below advertisement
Simon will be Porsha's second husband but third fiancé. She was previously married to retired NFL star Kordell Stewart from 2011 to 2013, then got engaged (the first time) to baby daddy Dennis McKinley in 2018. The two share 2-year-old daughter Pilar Jhena McKinnley.
As we previously reported, Season 14 of RHOA is due to receive a major cast shakeup, but it's unclear if this potential Porsha revelation is it.
Showrunners are reportedly in such crisis over casting that production for next season has been pushed back to October.