Picking The Perfect CBD Products — What's The Best Option For You?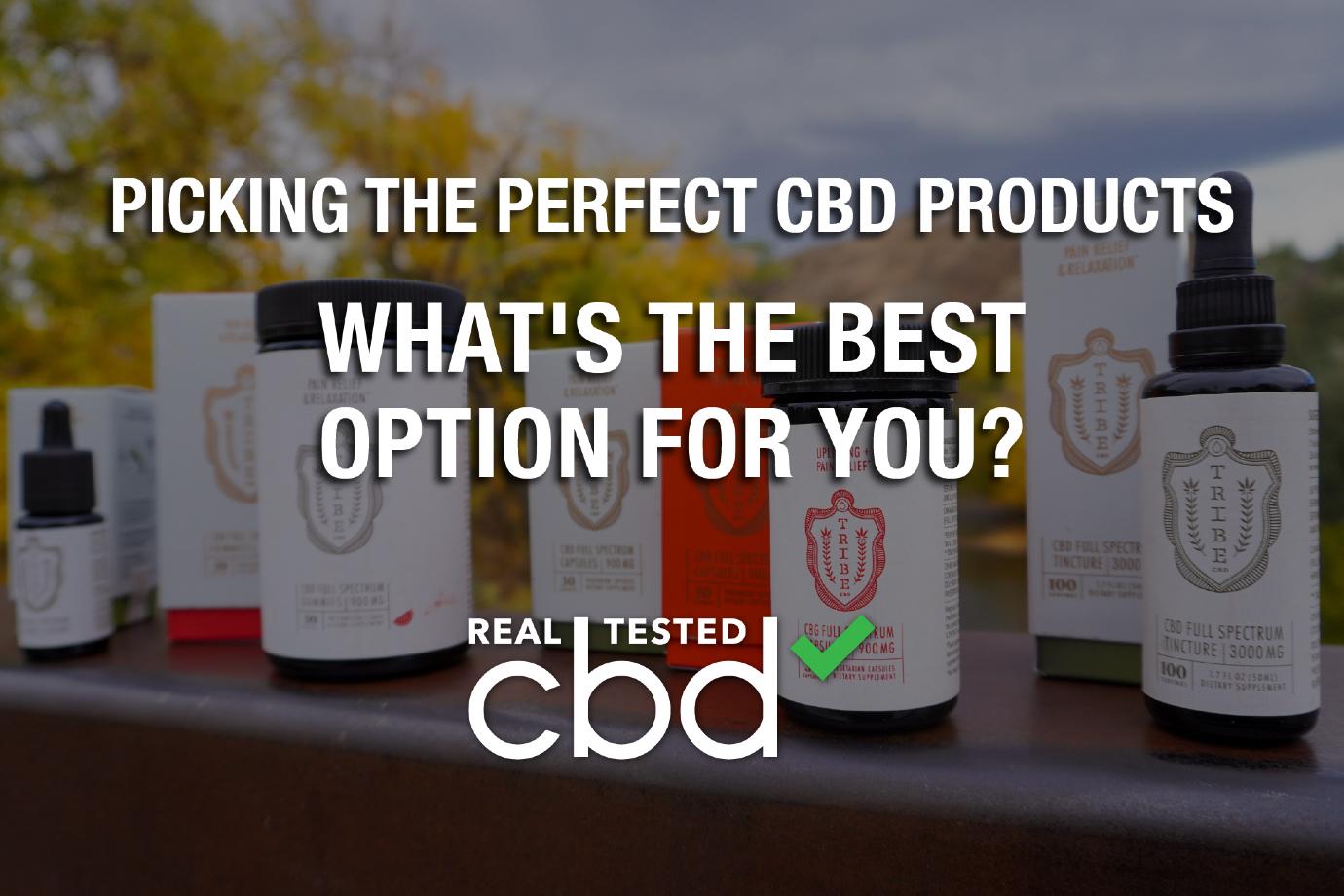 Before 2018, you'd be hard-pressed to find any high-quality hemp extracts. Flash-forward just a few years, and there's a seemingly endless list of hot hemp CBD products. Heck, you could say customers have too many CBD extracts to choose from nowadays!
Anyone entering the hemp market could feel overwhelmed by all the CBD-infused options in-store and online. However, there are a few general categories most CBD products fall into. Learning more about these standard CBD categories could help you pick the ideal CBD extract for your preferences.
Article continues below advertisement
Finding The Best CBD For Your Needs — A Quick Review Of The Top CBD Extracts
Very Versatile — CBD Oils and Tinctures
Article continues below advertisement
CBD oils and tinctures typically rank as the most versatile hemp extracts on the market. Not only can customers take these extracts directly, they could easily add them to DIY edibles or topicals. Some people also enjoy mixing these oils into fruit juice, coffee, or soup for a sneaky side of CBD.
In addition to their versatility, CBD oils provide superb potency and accurate dosing. This is especially true if you place these extracts under your tongue before swallowing.
True, CBD oils and tinctures won't feel as intense as smokable hemp flowers or vape carts, but they're the most potent option for customers with pre-existing lung conditions. Anyone who wants a blend of versatility and discretion will probably enjoy using a vial of CBD oil.
Best For Beginners — CBD Edibles and Gummies
Article continues below advertisement
CBD edibles are a fantastic option for customers who are brand new to hemp. First, since these gummies resemble other snacks, they don't carry the stigma surrounding many cannabis-related products. Also, these tasty treats have a relatively low absorption rate, and they often take the longest to enter the bloodstream.
While edibles' slow absorption may seem like a negative feature, it's good news for people who aren't used to hemp extract. New customers could gradually introduce CBD to their body with edibles rather than shocking their system with vape juice. It's far less likely people will experience side effects with lower-intensity gummies — provided they don't go overboard with their dosage!
Another pro associated with CBD edibles is that they're easy-to-conceal. Co-workers won't know you're adding a "CBD punch" to your power lunch! Plus, since CBD gummies have subtler effects, it's more likely they will boost productivity rather than lulling you to sleep during a workday.
Article continues below advertisement
CBD Topicals For "Targeted Relief"
Article continues below advertisement
The Highest "Non-High" Experience — CBD Smokeable Products and Vape Carts
Vape cartridges, smokable hemp flowers and hemp pre-rolls offer the fastest way to get CBD into your system. When you inhale CBD, this cannabinoid travels straight to your lungs. After inhaling one of these products, it only takes a few seconds to feel the full force of CBD's calming properties.
While these smokable and vapeable items are perfect for people who want fast relief, they're not well-suited for beginners or people with pre-existing lung conditions. Even though CBD is non-psychoactive, the intensity of these products could be a bit disorienting. Please only experiment with these products after you have some experience with CBD oils or edibles.
Article continues below advertisement
However You Take Your CBD, Be Sure It Has A COA!
No matter which CBD extract you end up buying, you need to request third-party lab results. These standard tests are the only way companies could verify their CBD products have high-quality ingredients that meet the 2018 US Farm Bill's standards.
Please remember that Real Tested CBD screens dozens of prominent hemp brands to ensure they meet the highest quality standards. If you're having trouble finding a reputable CBD brand, please feel free to use the resources on Real Tested CBD's website.