Exclusive Details
Philip Roth Book Acquires New Publisher In Light Of Sexual Assault Allegations Against Biographer Blake Bailey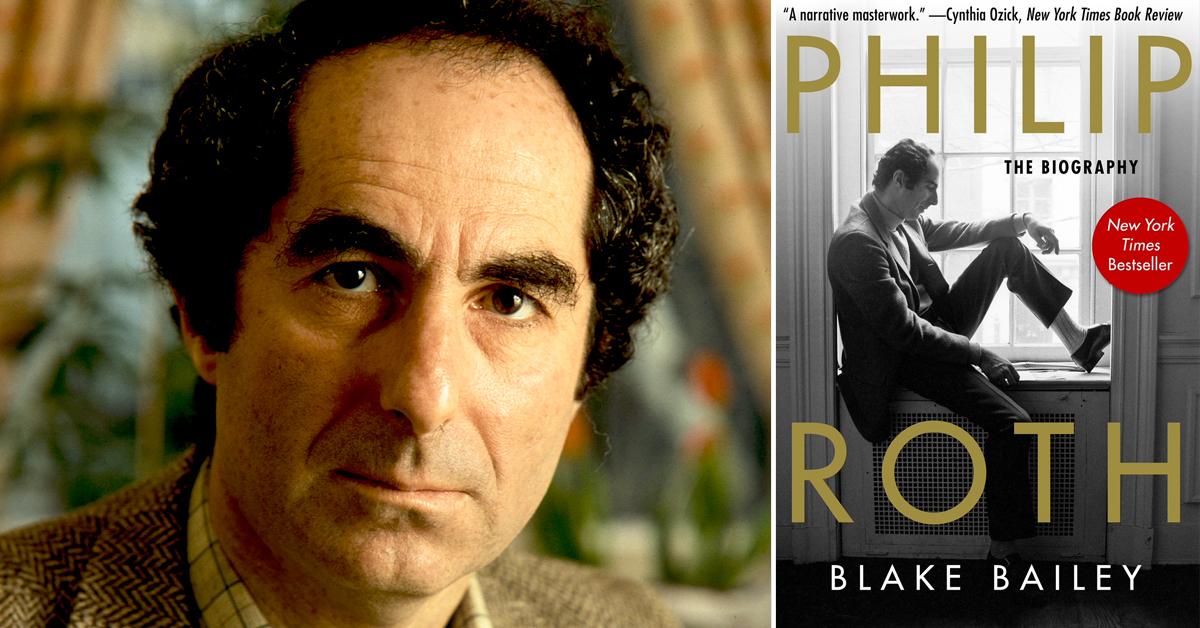 Cancel culture will not stop the release of a long-awaited book about American novelist Philip Roth, and Skyhorse Publishing will make sure of that.
Article continues below advertisement
Last month, Philip Roth: The Biography was dropped from its original publisher, W.W. Norton & Company, following allegations of sexual assault and harassment against the book's biographer, Blake Bailey, who has also written the biographies of famed authors John Cheever and Richard Yates.
But Skyhorse Publishing told RadarOnline.com on Monday that it's made the decision to acquire the biography, noting that the e-book and audiobook versions will ready as early as Wednesday. A paperback version, said the publisher, will be available on June 15.
Article continues below advertisement
When Philip Roth: The Biography was first printed by W.W. Norton & Company and released in April, it became a New York Times Best Seller almost immediately.
Two weeks later, however, outlets including The Los Angeles Times, The New Orleans Times-Picayune and The Associated Press published damning quotes from Bailey's then-middle-grade students alleging a pattern of inappropriate behavior while he was their teacher in the 1990s.
Two former students and book publishing executive Valentina Rice even alleged that he assaulted them.
Article continues below advertisement
W.W. Norton & Company's initial response to the accusations was to pause the book's printing and promotion. Shortly thereafter, it stopped its publication altogether, and did the same with a 2014 Bailey memoir titled The Splendid Things We Planned.
For his part, Bailey has denied any wrongdoing.
Though the biographer has been widely condemned for his alleged behavior, many feel it should not result in the cancelation of his works' publications.
Article continues below advertisement
To counter W.W. Norton & Company's decision to pull the book, PEN America CEO Suzanne Nossel argued that "thousands of books by bigots, misogynists and miscreants...could be removed from circulation." Furthermore, The Nation columnist Katha Pollitt believes "readers should have the chance to buy the book and come to their own conclusions."
And as the Authors Guild stated, "The answer to suppression of expression and ideas isn't greater or responsive suppression, but greater public debate, which is silenced when a publisher prevents readers from reading a book and forming their opinions. A book is larger than its author; it is an addition to the often-contentious public record for posterity. Books espousing opprobrious values…are important to understanding the pitfalls in our society -- and help to change things. They're also critical for later generations to see how culture and practices evolved through conflict and strife."
Skyhorse Publishing's latest move comes as a shock to very few, considering the company has a reputation for making bold and controversial decisions.
Last year, Skyhorse acquired and published Woody Allen's memoir, Apropos of Nothing, after it was pulled by its initial publisher following employee outrage.
Dylan Farrow says her father molested her when she was 7 years old, a claim Woody has always denied.