Phil Mickelson Put Gambling Ahead of Golf Numerous Times On PGA Tour: Report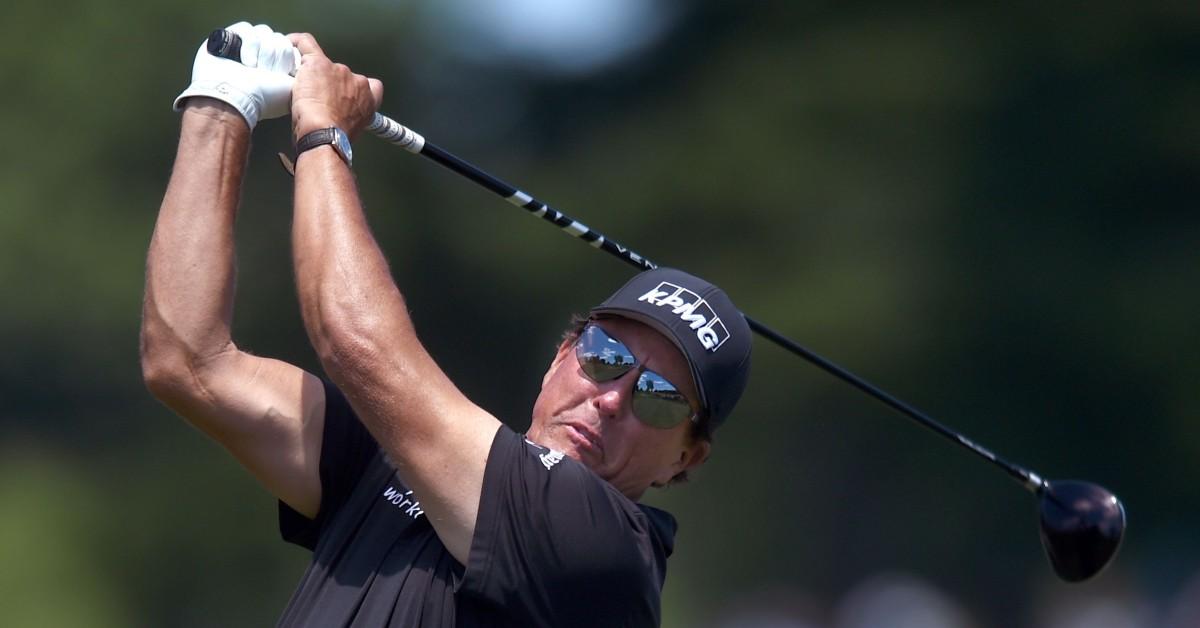 PGA Tour golfer Phil Mickelson put gambling ahead of his golf games at times during his career, according to biography that has yet to publish.
Article continues below advertisement
The Times of London reports that Mickelson placed bets with longtime CBS golf analyst Gary McCord about holes he was playing live and found ways to monitor football games he placed bets on while playing rounds.
Steve Flesch, a member of the PGA Tour's Champions Tour, recalled being pair with Mickelson on a Sunday at the Hyundai Team Matches around the year 2000 in an excerpt from the book that was obtained by the Times of London.
Article continues below advertisement
"Every hole, he was checking like a beeper or something," Flesch said. "He could not have cared any less about what we were doing on the golf course. He was definitely more concerned about who was winning the football games and who was covering the spread."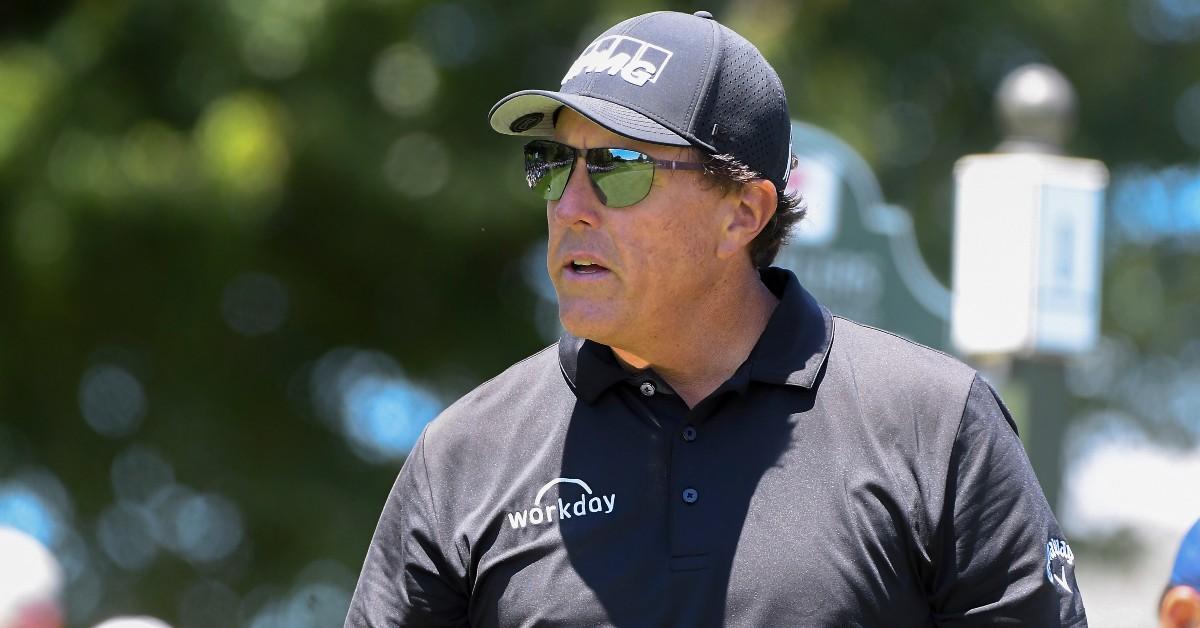 Article continues below advertisement
Tom Lehman, also a member of the Champions Tour, cited a similar experience at the 2000 Presidents Cup, in which he was paired with Mickelson for a Saturday better-ball round against Mike Weir and Steve Elkington, the Times of London reports.
"Phil is hitting it everywhere — he's barely finished a hole through the first eight holes," says Lehman. "He keeps saying, 'Don't worry, I'll show up eventually.'
Article continues below advertisement
"On the ninth hole he buries it in the front bunker and is out of the hole again. He walks way back into the trees and is sitting on a stump with his back to everybody and his head down. I think he's giving himself a pep talk, so I go over there to try to make him feel better and he's got his phone out and he's checking the football scores."
Furthermore, Mickelson's gambling reportedly spilled onto the golf course itself, McCord says in the book.
Article continues below advertisement
"When I was in the TV tower," says former CBS announcer McCord, "every time Phil got to my hole, Bones [his caddie] would look up at me and I would flash the odds. If Phil had a 15-footer, I'd flash three fingers, which meant the odds were 3-1. If he was 60 feet, I'd give him 2-1 on a two-putt. Bones would go down and whisper in his ear and Phil would look up at me and shake his head, yes or no.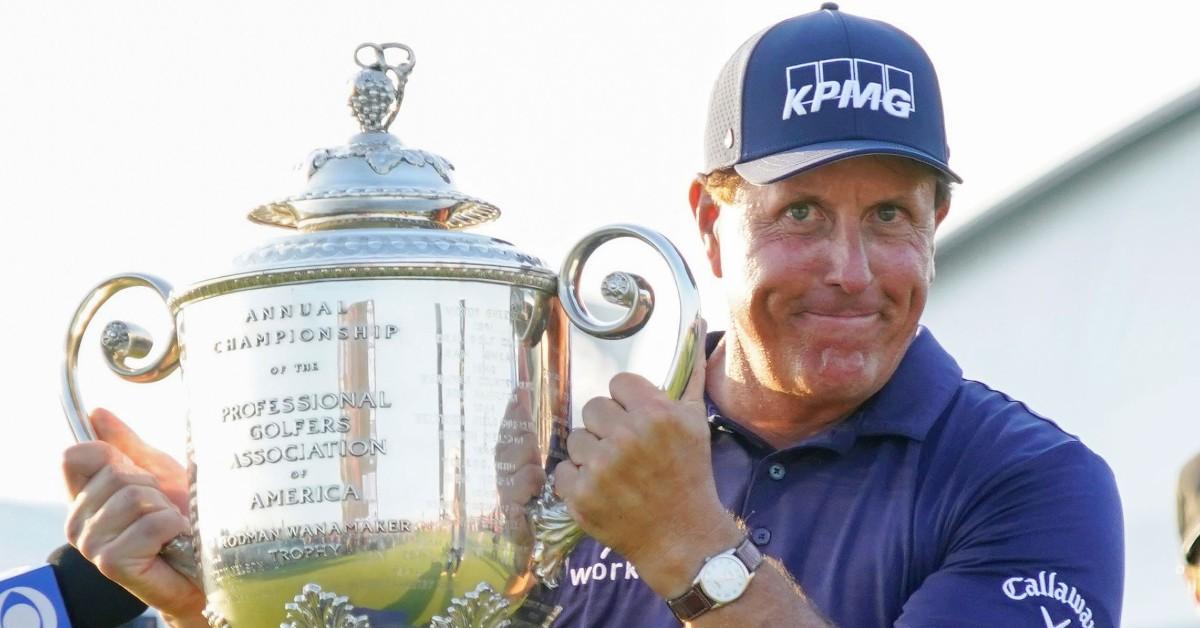 Article continues below advertisement
"I can't tell you how many wadded-up twenties I threw out of the tower, until the Tour found out about it and I got word through CBS I was no longer allowed to gamble with Phil while up in the tower."
The PGA Tour did not immediately respond to a request from Radar for comment regarding the book.
Article continues below advertisement
The book also claims Mickelson used an earpiece to listen to a Baltimore Ravens game during the Tournament of Champions in 2001. Later in 2001, Mickelson was watching a Tiger Woods-Jim Furyk playoff in the locker room when he offered up a bet on a shot Furyk was facing.
Furyk left himself in a greenside bunker on the first extra hole, which led Mickelson shout out that he would bet 25-1 that the golfer would ake the shot. Weir volunteered and wound up losing $500 when Furyk sunk the shot, the Times of London reports.
Article continues below advertisement
That earned Mickelson a talking to from PGA Tour Commissioner Tim Finchem for potentially violating Section VI-B in the PGA Tour Player Handbook, which states, "A player shall not have any financial interest, either direct or indirect, in the performance or the winnings of another player," according to the Times of London.
The book further details how Mickelson's gambling increased and expanded into different wagering types. It also tells stories of Mickelson doing business with some shady characters, the Time of London reports.