Exclusive
Addiction, Lack Of Personal Hygiene, Self-Inflicted Injuries & The Threat Of Violence: Phil Collins' Ex Reveals What Life Was Really Like With Her Not So 'Easy Lover'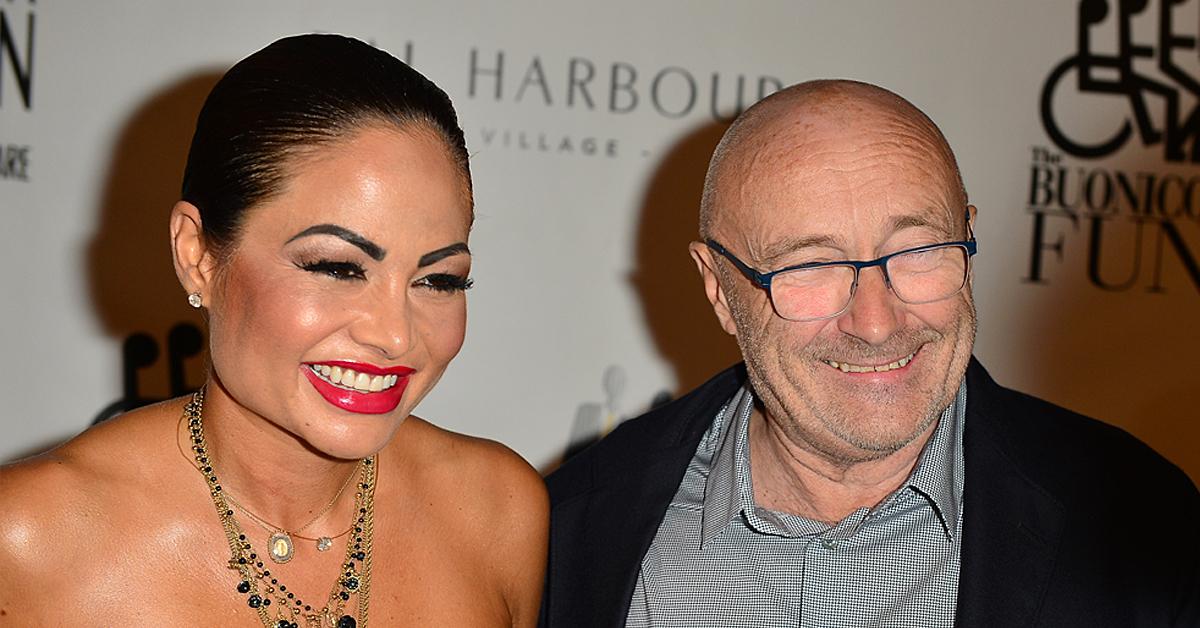 It has been the most bitter showbiz break-up since Johnny Depp and Amber Heard – and all the more bizarre given it involves a couple who had already divorced once before.
Last November, headlines were made around the world when superstar singer Phil Collins applied for a court order demanding his ex-wife Orianne Cevey quit their Miami mansion they had shared together since 2016 ... on the grounds she had secretly married another man.
What followed was an explosive war of words and legal claims, including court filings submitted by Orianne in November in which she claimed the Easy Lover singer had begun abusing pain killers, stopped showering or even brushing his teeth, and had become incapable of having sex.
Article continues below advertisement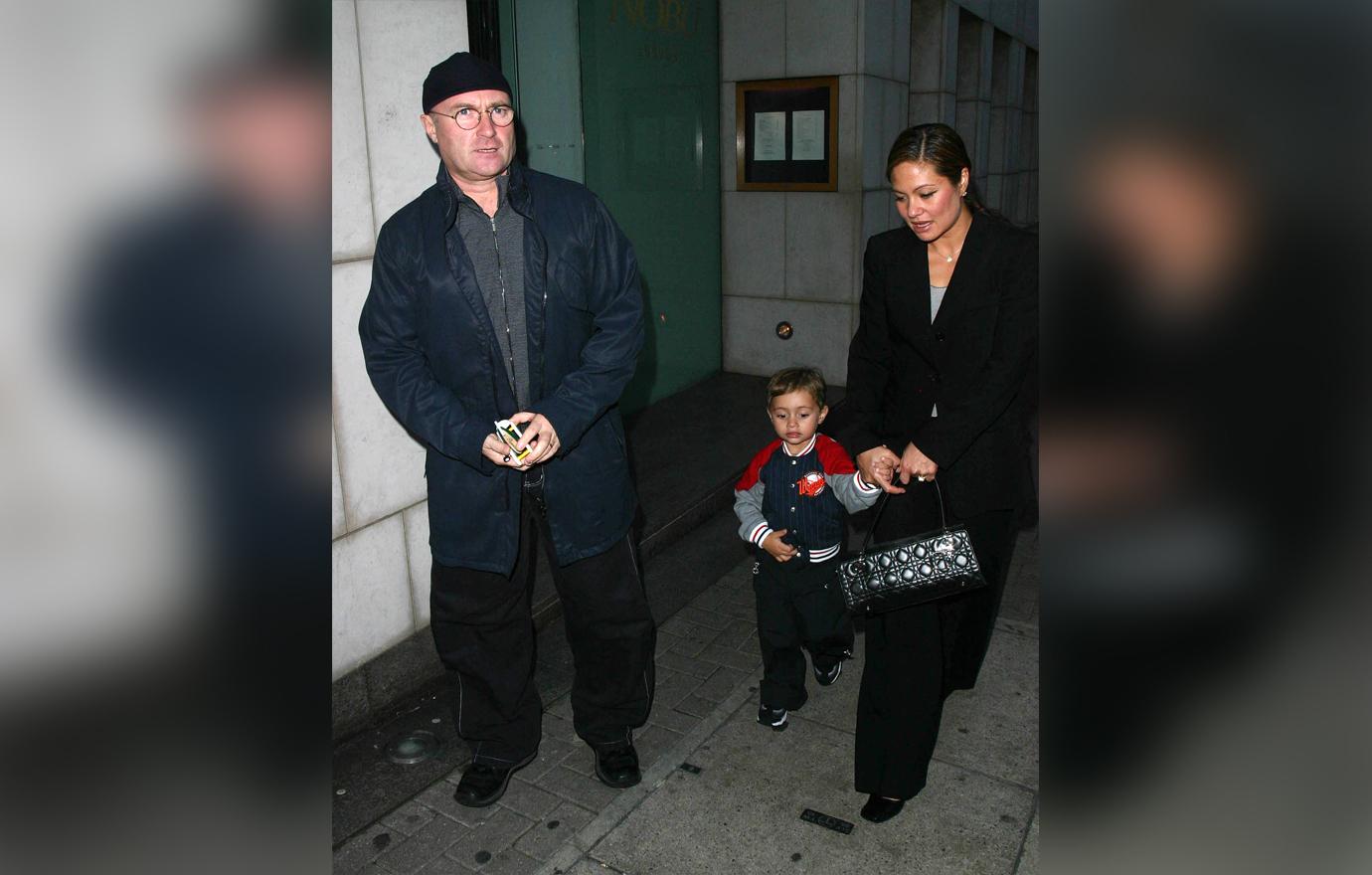 Speaking exclusively via zoom with her new husband Thomas Bates, 31, the 46- year-old Swiss-born jewelry designer and businesswoman has now laid bare painful parts of the story behind their acrimonious split and the death threats she says she's received over his "lies".
Article continues below advertisement
"They came up with all these stories that are not true," she says. "I asked Phil to talk when this was all happening, to try to help him work through this, and he didn't want to talk to me. I thought that we had enjoyed a very good, close relationship, but he took my efforts to help him the wrong way; his pride got in the way; he was struggling with his life changes. I felt so bad for him.
"It's sad, we're talking about 26 years of being together as husband and wife, friends, living together. I spent more than half of my life with him. We shared so many moments together. We have great children together.
"So it's sad, and to have to go through a battle over something that is as much mine as his – [why can't we] just share it? Why do we have to go to court? It's ridiculous."
Orianne and Collins first met in 1994, when Orianne, fluent in more than four languages, worked as a translator on his tour of Switzerland. They grew close, kept in touch, were engaged three years later, and married two years after that, in 1999, having two sons, NC, now 19, and MC, 16, together during the marriage.
Article continues below advertisement
But just seven years into the marriage it was announced that they had split again – the subsequent $46 million divorce settlement was the biggest payout in UK showbiz history.
Within a decade, however, the couple grew back together as friends and would be back together romantically. Phil and Orianne were very close.
"A few years later in 2015, we decided to move back in the house together and try again after Phil promised me a 50% interest in the home," explains Orianne now. She and Collins set up home in their $40 million Biscayne Bay mansion – the same house now at the centre of their bitter courtroom battles – and at first seemed to have once again found happiness with each other. But it was not to last.
Article continues below advertisement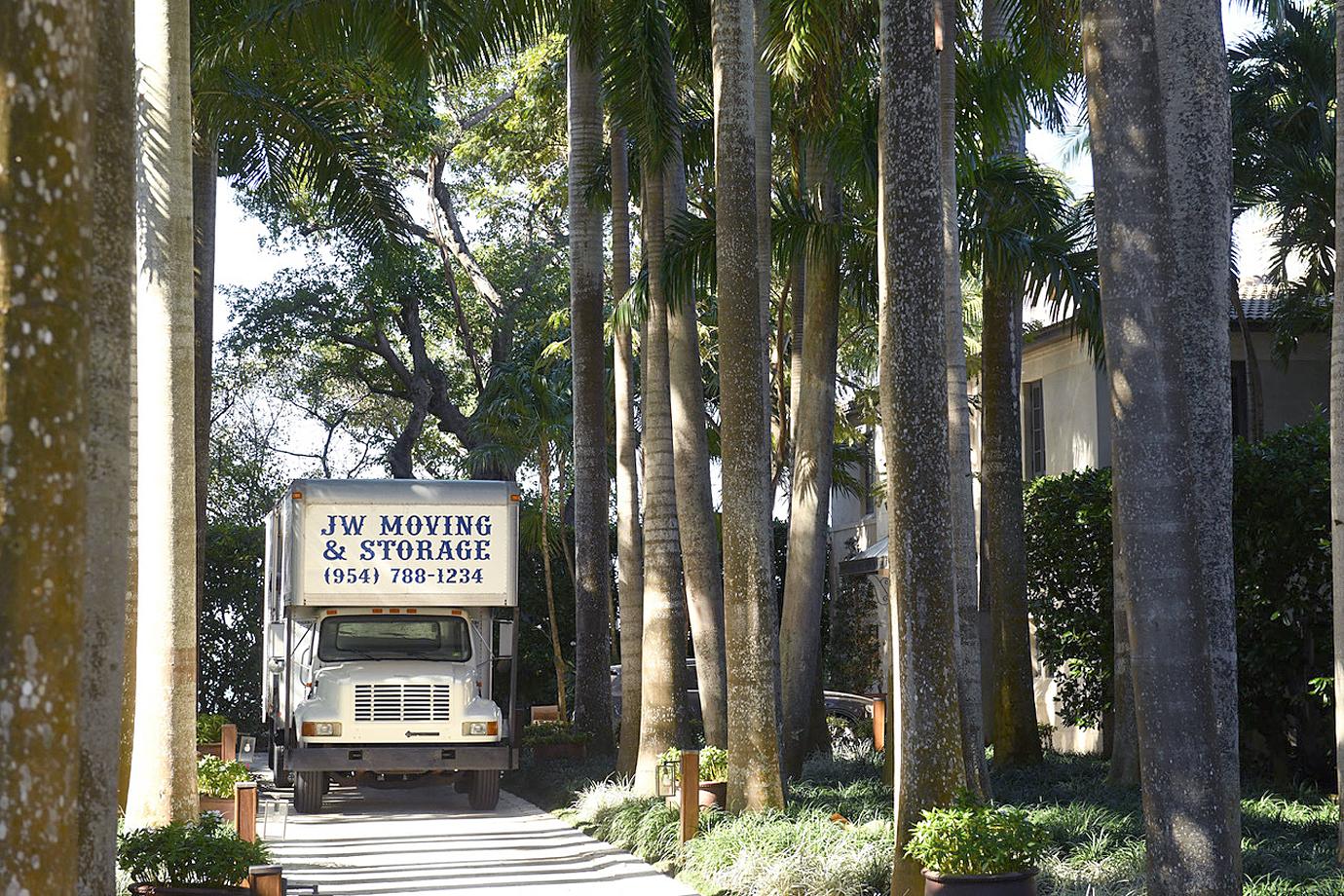 "We tried for several years and it was fine, but then we drifted away from each other," she says now. "We were co-parenting the children, [but] we didn't have this lovers' relationship any more, we were there as parents of the kids, to educate them and give them love and support.
Article continues below advertisement
"We were living separate lives. We were in separate rooms, we were under the same roof, but not together."
She also reveals that Collins' behavior had become increasingly difficult to live with.
"It was hard because he was in a period of his life where he was not touring, not going out.
"And many times I would take him to the emergency [room] when he was hurt. I was taking care of him all the time, making sure he was ok, making sure he had his lunch, his dinner, I was always there to take care of him."
Orianne's court filings not only include allegations that Collins abused pain killers, but a detailed account of the squalor he fell into, including claims that he stopped brushing his teeth and refused to shower for almost a year. In those documents Orianne says the smell became unbearable and that by 2019, he was incapable of having sex. She claimed: "Philips's stench became so pervasive that he became a hermit, refusing to interact personally with any people."
Article continues below advertisement
She now insists that even despite this, she continued to try to help her former husband.
"I pushed him all the time to get back into living, having the hairdresser come to the house, I tried so many things but I could not do much more than that.
"It's sad because children are affected by it, and you have to live around it, you can't do more than be there and try to support the person, but you know, I could not help him. We never did stuff together. Every time I had some social event to go to, he didn't want to be part of it."
Shockingly, a source says that depression, a lack of personal hygiene and self-inflicted injuries were not the only negative effects depression had on Orianne's ex-husband.
Of that, she says: "He was not nice. After a while during the day, he'd get aggressive. They say things they don't mean, or things they forget the next day. So many times, he'd say stuff to me and when I say 'why did you say that?', he wouldn't even remember.
Article continues below advertisement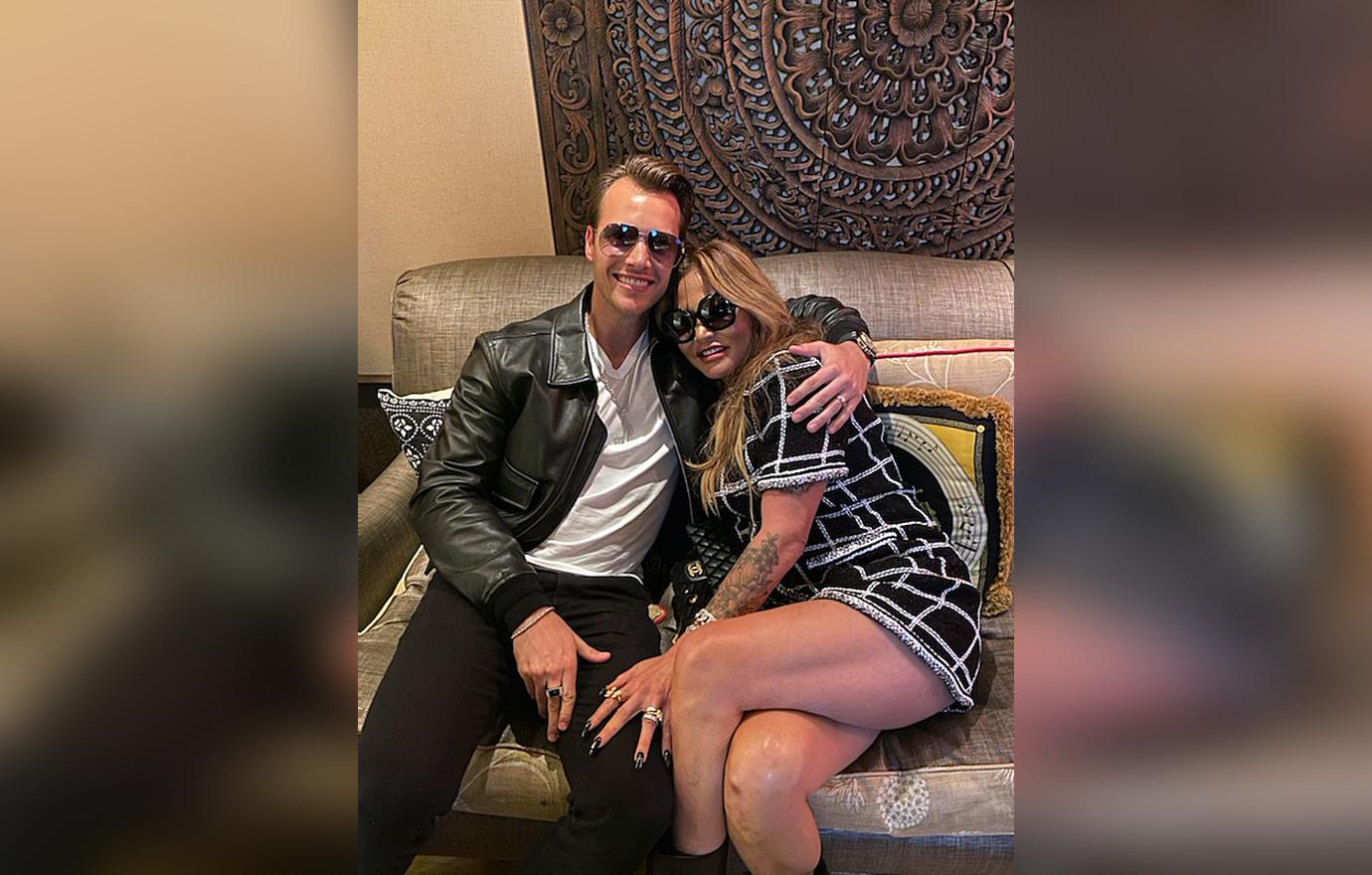 "It's very, very hard to deal with someone who has this problem, you don't know what to do, you have to try to understand where he is and deal with it... because when he hurt himself it was only me that was there to take care of it. It's really hard. They don't realize that they're not only hurting themselves but also those around them."
Article continues below advertisement
Orianne's struggles to live with Collins were made all the more difficult because she also had her own physical problems to deal with. Shortly before the couple had gotten back together in 2015, she suffered a horrific injury when routine surgery for a neck problem went disastrously wrong. The surgeon accidentally cut her spinal cord and she woke up paralyzed from the neck down. The initial prognosis was that she would never walk again. She now admits that she even considered suicide.
"My life was messed up," she remembers. "It's like, you lose everything. All your world is falling apart. In Switzerland, you have the right to go and I was thinking, it's not fair on my children if I have to stay in bed for all my life, it's not fair for them.
"And then one day my little toe moved, and I thought to myself: if this one moved then I'm gonna move everything else. I was in a wheelchair for two and a half years, and then walking with two sticks, and then one stick. And now I'm in therapy for five and a half hours every day in order to maintain walking.
Article continues below advertisement
"You have to relearn everything, how to dress, how to cook, drive, swim, everything. It's all in your head but it doesn't go down into your body, you have to relearn everything."
Even now, the simplest tasks can be challenging.
"It's complicated because now I have this syndrome where one side of me is partially paralyzed, and the other side I don't feel heat, cold or pain," she revealed. "So, on a daily basis it's very difficult. If I'm cooking, I can put my hand on the cooker and don't feel it, so I can burn myself very easily. You have to learn every day how to function."
Article continues below advertisement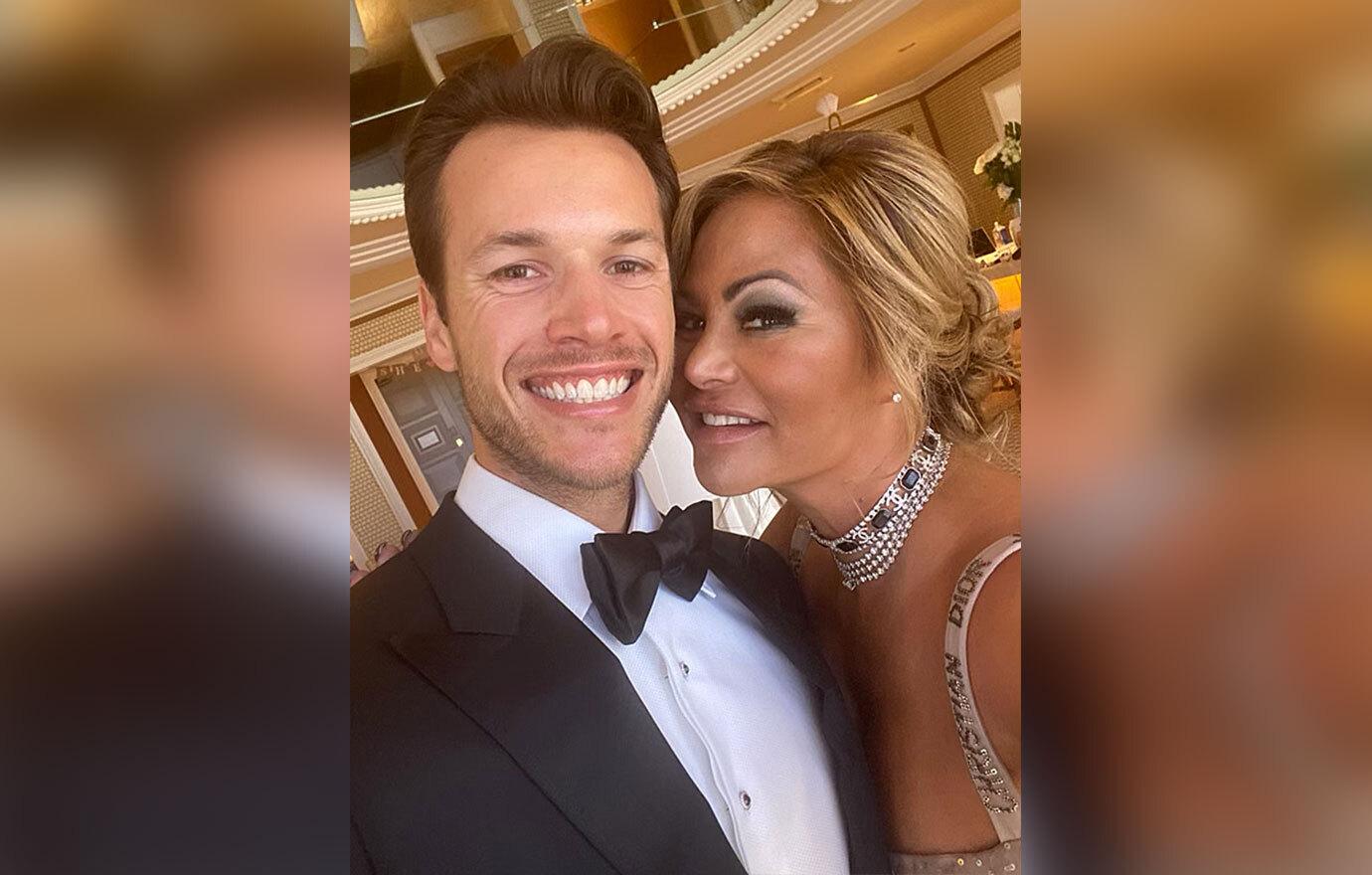 Despite their problems, however, Cevey and Collins continued to live together until last year, when things finally became too much.
"We arrived to an end, you know?" she said. "Which is fine. It's totally normal. We're talking about 26 years."
Article continues below advertisement
The catalyst for this inevitable closure was Thomas Bates, an up-and-coming singer and guitarist whom she met and fell in love with.
"I met Tom and we connected straight away and we were very happy to be together because we share a lot of the same interests in life and music. We're very similar," she told Radar.
Collins had texted Orianne in first part of the year that the relationship was over, and Orianne tried to talk to Collins but he did not want to talk. Collins claims to have been completely ignorant of his ex-wife's new relationship, only finding out about Thomas at all when she sent him a text last July saying she had "found someone and would like to try to see if I can be happy again". Within weeks, she and Thomas had married in Las Vegas.
"We did the Elvis Presley wedding and it was super fun," she says now. "We went to the Graceland chapel, the Elvis we had was fantastic and we cracked up laughing all through the wedding, it was so much fun. We were there with our best friends as witnesses and we had my dog with us. And from then we were always together."
Article continues below advertisement
After Orianne and her new husband were living together in the Miami mansion, Collins began legal action to have them removed, accusing her of changing the locks, hiring new security guards and removing the CCTV system in an effort to deny him entry to the house. Orianne denied those claims.
He then put the beachfront property on the market, eventually selling it for $40 million in January. Orianne agreed to leave the mansion, and it is now locked in a court battle for her 50% share of the sale of the mansion.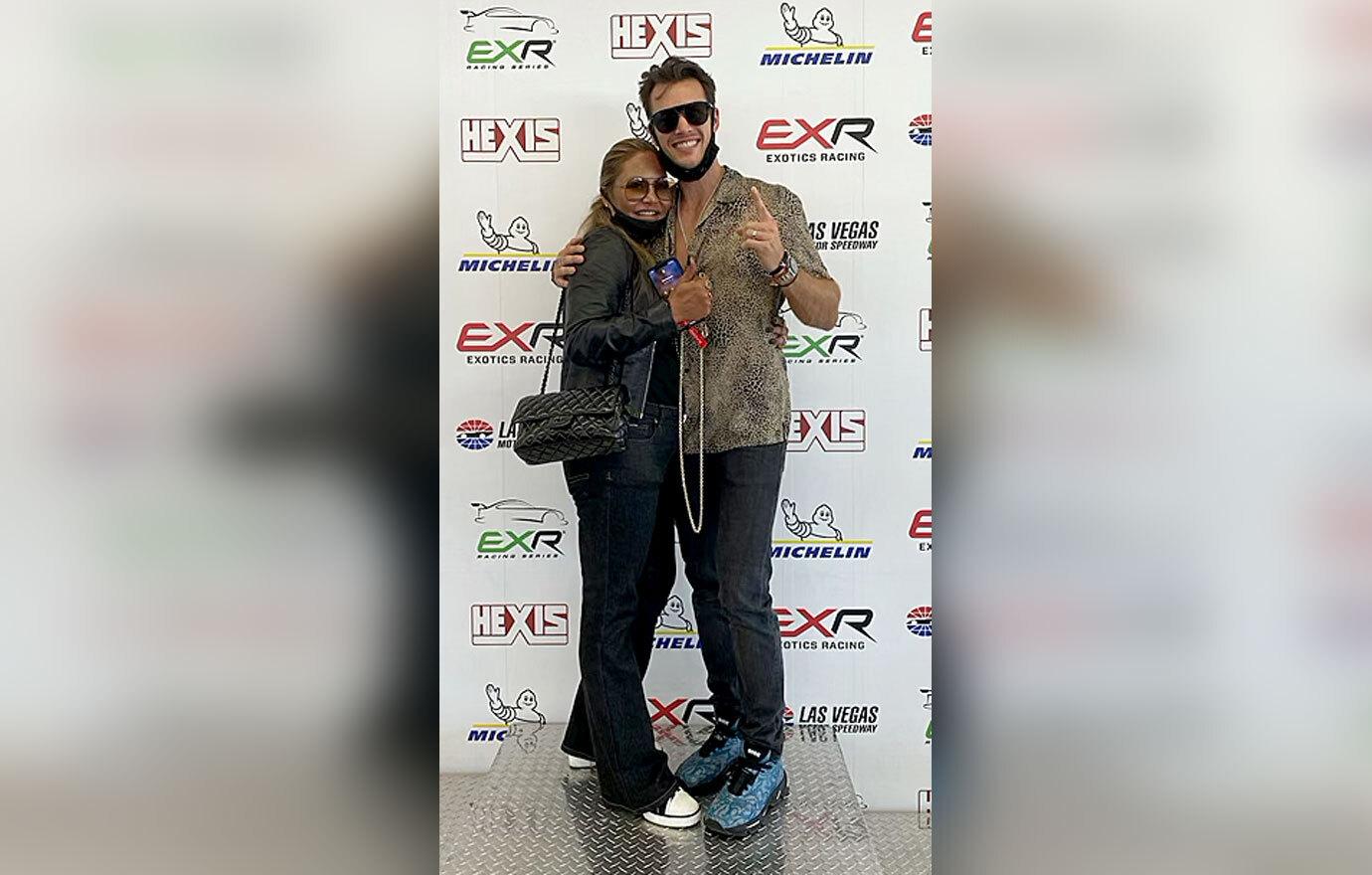 Article continues below advertisement
"It's my home as much as his home," she says. "It's ridiculous. Phil and I bought the home together and we were living there together. For him to throw me out of my own
home, in a pandemic, with our kids, it's brutal. You don't do that. Even if you're mad and disappointed you don't do this kind of thing.
"I decorated the whole house, the kitchen was made to measure by me, I took all my art from Switzerland to the house, so to say that I'm a guest and have no right to be there, it's unbelievable.
"It's crazy – all the furniture was bought by me, the insurance was under my name, most of the employees were under contract under my name. I negotiated all the contracts for the security, landscaping, pool services. I was managing the house. The fridge was full because I bought food. To say that I'm a guest? Oh I'm a guest, but I'm managing the house? No!"
As Orianne and Collins, who recently celebrated his 70th birthday, continue their war of words both in and out of court, she insists that her overriding emotion is not one of anger, but sadness.
Article continues below advertisement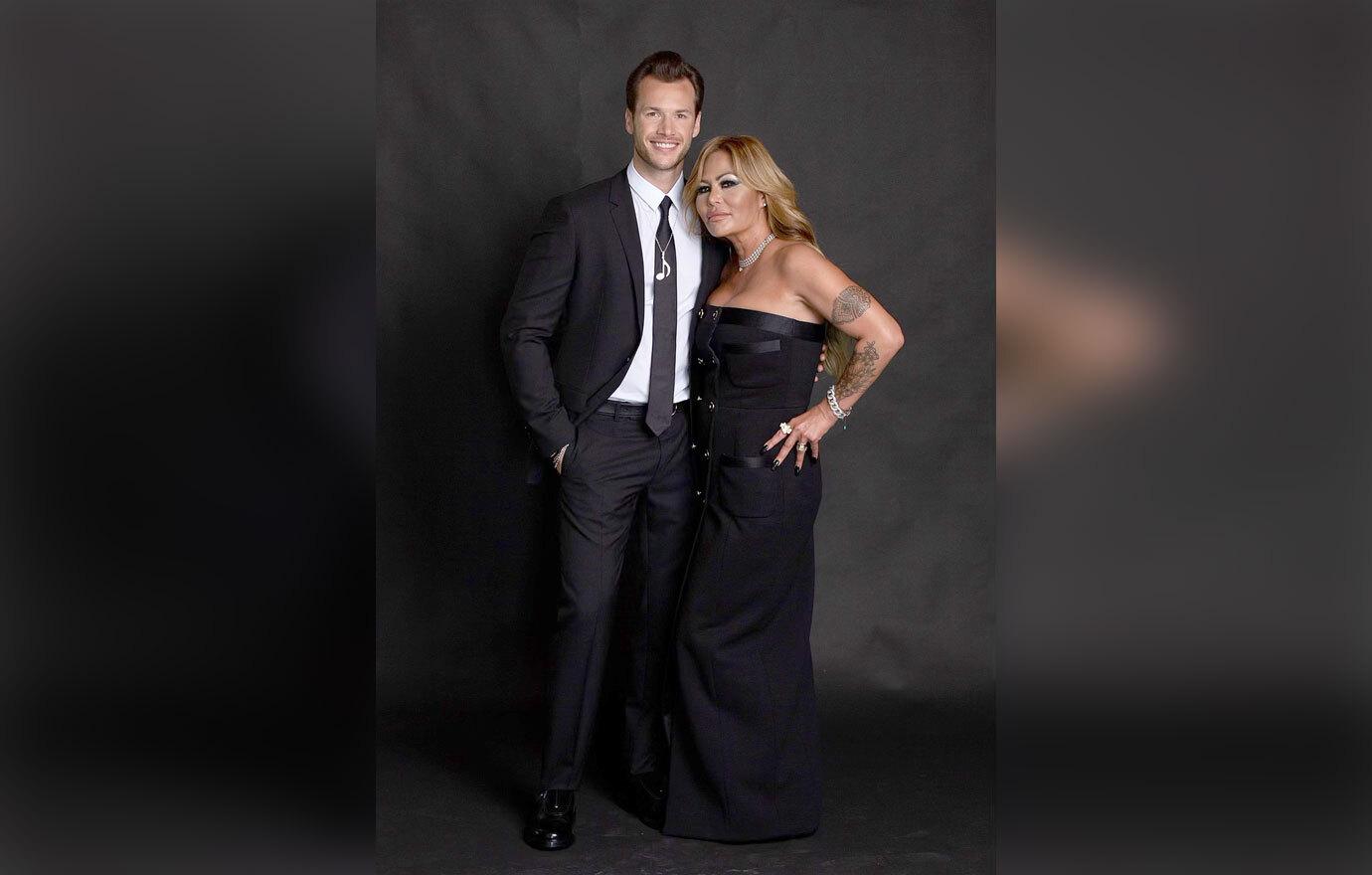 "I've received so many horrible messages, death threats, stuff like that," she says. "I didn't do anything directed to hurt him, I just moved on with my life.
She is also concerned that about the singer's health and personal welfare, and that he might be prey to unscrupulous influences seeking to promote their own interests over his.
"I feel like a lot of people around him are enjoying this," she says, "they're enjoying this war and they're making it bigger and bigger because it makes them feel important.
"They put stuff in his mind and they go too far. There is a truth and we will see in court."