Peyton List Sits Down To Talk About Starting Out As An Actress, Landing The Role On 'Cobra Kai' & What She Has Planned For The Future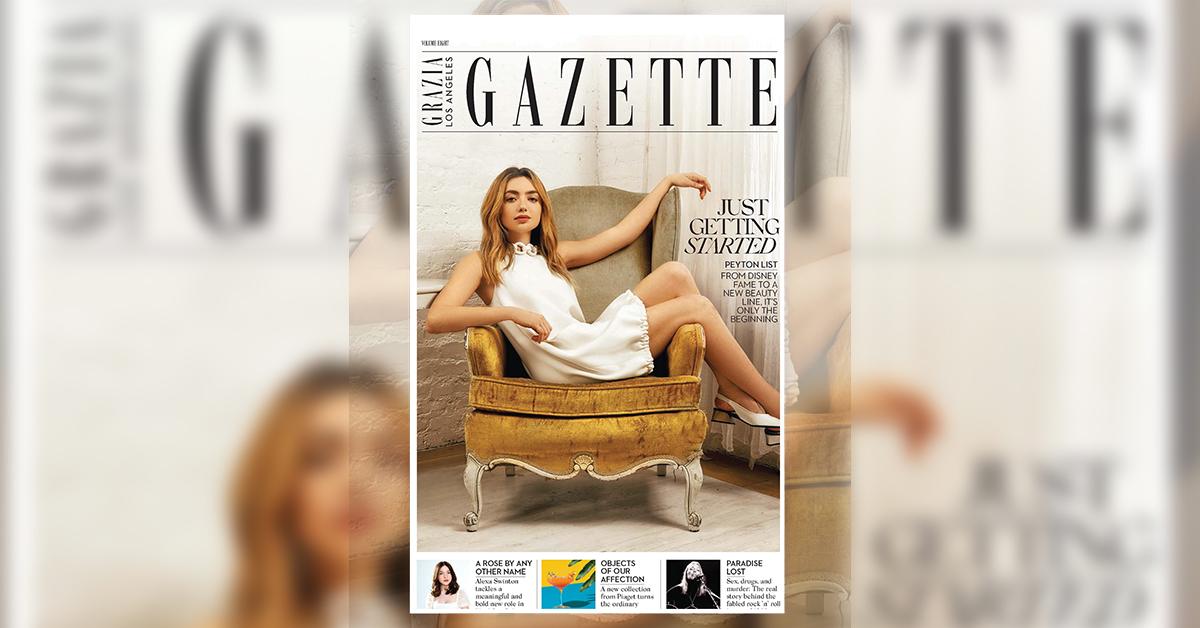 In January, Peyton List arrived for a cover shoot in Williamsburg looking better than ever and ready to pose for some pics. Trying on six or seven outfits, ranging from everything from dresses to metallic gowns – any of which make for a perfect match to reflect the actress' bold, playful, and expressive style.
Article continues below advertisement
"I'm not a size zero or two," List, now 23, admits while taking a much-deserved break in the apartment setting where the shoot is taking place. The actress' nonchalant declaration is just one of the reasons that she is so treasured after so many years on the small screen. Even though she has been taking on television roles since she was as young as 4, she still remains so relatable and grounded.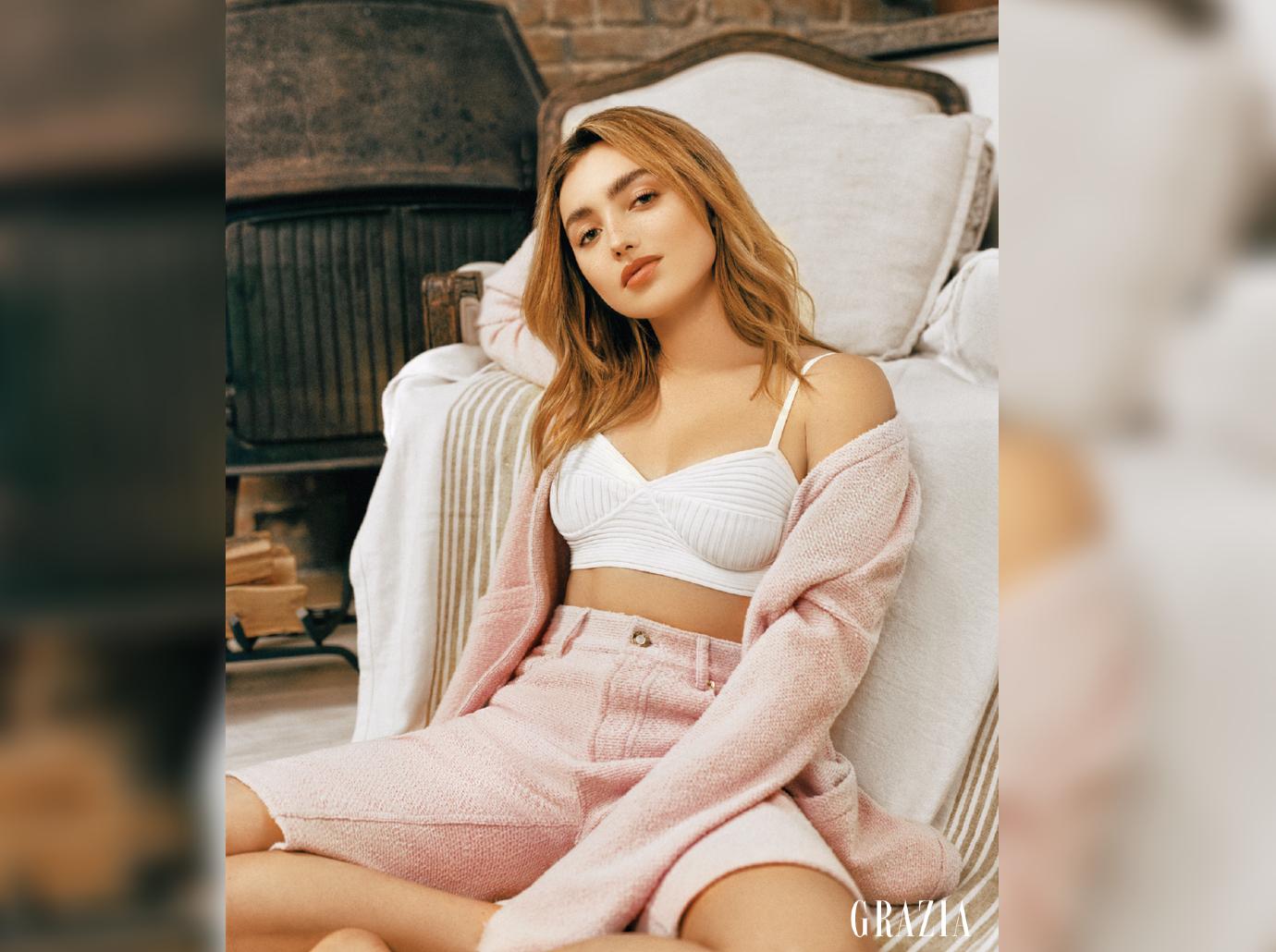 Article continues below advertisement
After all, none of this is anything new to the blond-haired beauty. When she was not even a teenager, her mom enrolled her in acting classes. Over time, the young performer understood that the art of acting was something she would be happy pursuing both full-time and professionally.
"I didn't really think of it as a career until I was probably a legal adult," she first told GRAZIA Gazette: Los Angeles. "It always felt right to me. It never felt off. It always felt really fun, and that I was playing dress-up with a bunch of adults who would be so kind to me and be so collaborative. They would all take me in and teach me about their job."
Article continues below advertisement
List's professional acting career first took off when she was cast for the role of Emma Ross on the Disney Channel show Jessie.
Her role was one of four children being supervised by a nanny, and acted alongside fellow future stars such as Skai Jackson, Debby Ryan, and the late Cameron Boyce.
Surprisingly, List revealed that when she was initially offered the role, her agent advised her not to take it, which wasn't easy to hear – especially because she grew up watching hit Disney shows such as Wizards of Waverly Place, That's So Raven, and The Suite Life of Zack and Cody. But despite her agent's suggestion not to take the role, the opportunity to work with the Disney brand was too good of an opportunity to pass up, which is why she "screamed, cried and jumped up and down" when she was informed she landed the role.
Article continues below advertisement
"I always wanted to do it, and it was a dream come true for me. It was mind-blowing as a little kid," she said. "It's funny because when I got on the set, I was the only one in the cast not getting laughs at the table read and nobody thought I was funny. They wanted to cut my character. I almost had this huge opportunity and then lost it. I always think about if I hadn't come around in the first week and hadn't learned what I needed to do to stay on the show: would I still be acting or would I have been so disheartened with the industry?"
"I feel like it's given me so many amazing opportunities," she added, regarding what she learned from her first role and how it shaped her as an actress moving forward. "I feel like it has helped me become the person that I am now, so I think there was a time where I did regret it a little bit, but I do believe that everything works out the way it's supposed to."
Article continues below advertisement
Then, following the success of Jessie, List went on to appear in the show's spinoff, Bunk'd, as well as a number of other non-Disney roles such as the CBS sitcom Happy Together, the Hulu series Light as a Feather, the movie Hubie Halloween starring both Adam Sandler and Julie Bowen. Most recently, List was cast as Tory Nichols in the hit Netflix series Cobra Kai — a role that has not only reenergized the actress' career, but has also offered her a whole new fanbase.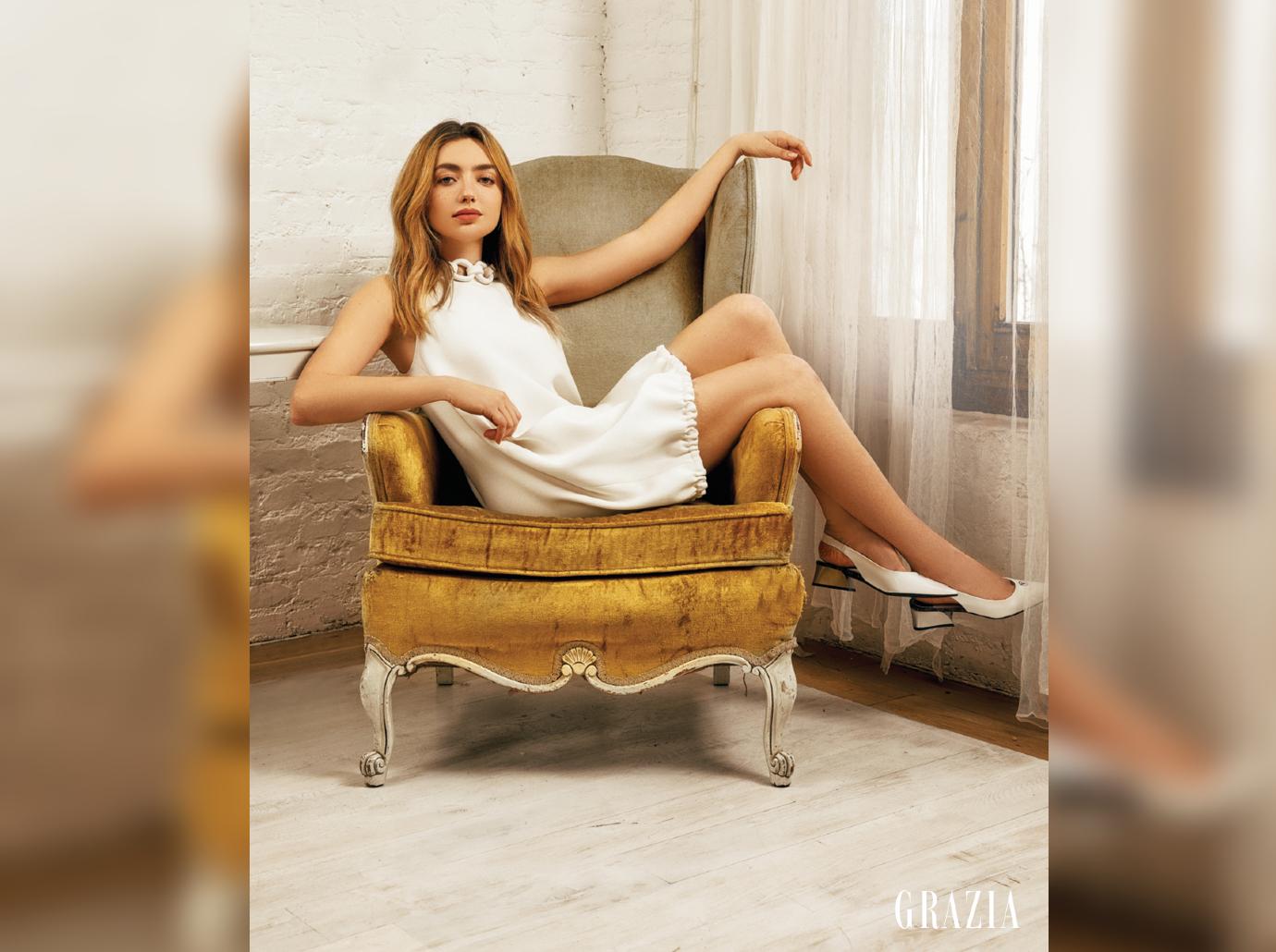 Article continues below advertisement
But although List is clearly nothing less than grateful for the opportunities she has been afforded as an actress, she also revealed how it hasn't always been the easiest to break out of the Disney stereotype. In fact, List compared moving on from Disney to "coming out of my college years."
"You're trying to prove yourself and find your way, just like all of my friends who are in college," she shared. "That was kind of a weird time, going into casting offices and reading for them and hoping that they don't have some sort of pre-conceived idea of who I am. Sometimes I think it has helped me, because they expect something different than who I am. I think people are more open to it now, but I think a lot of girls that were on Disney before me have already shattered that, like Selena, Zendaya, and all of these girls who have been doing really well," she continued, likening her experience to not only that of Selena Gomez but also to that of Euphoria star Zendaya.
Article continues below advertisement
List also revealed that when she first auditioned for Cobra Kai, she thought of it as just another acting job. She certainly didn't expect the show to become the mega-hit and cultural phenomenon that it has evolved into today. By successfully solidifying the role of Tory Nichols in the Netflix show, she has demonstrated that her acting abilities are worthy of speaking for themselves while also helping to carry a major hit series.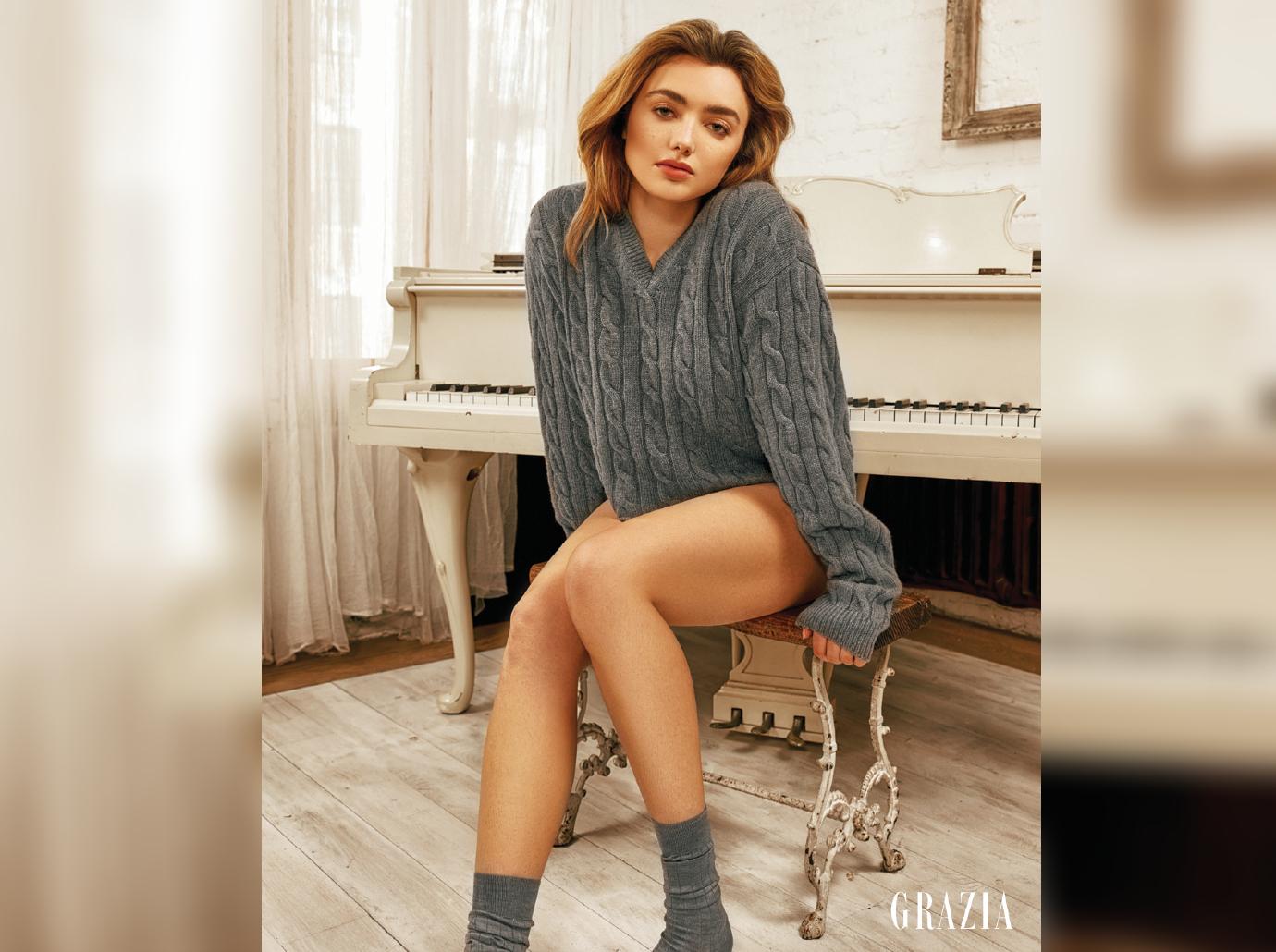 Article continues below advertisement
"My favorite part is getting to be a female who can do martial arts and stunts and fighting," she said. "Now, being able to show that girls can fight and girls can have those sides to them is so fun."
One of List's favorite aspects of her role on Cobra Kai is that she gets to see how she is helping to positively influence the next generation of young girls. In fact, the show's creator, Jon Hurwitz, told the actress that although his two daughters were initially set to take yoga at their school, they ultimately wanted to take karate in large part because of the martials arts show.
Article continues below advertisement
"The girls fought to do karate with the guys. They were like, 'We can all do it. We all want to do it,'" List recalls. "I was like, 'That is so cool to me that there is some sort of impact because of the show.'"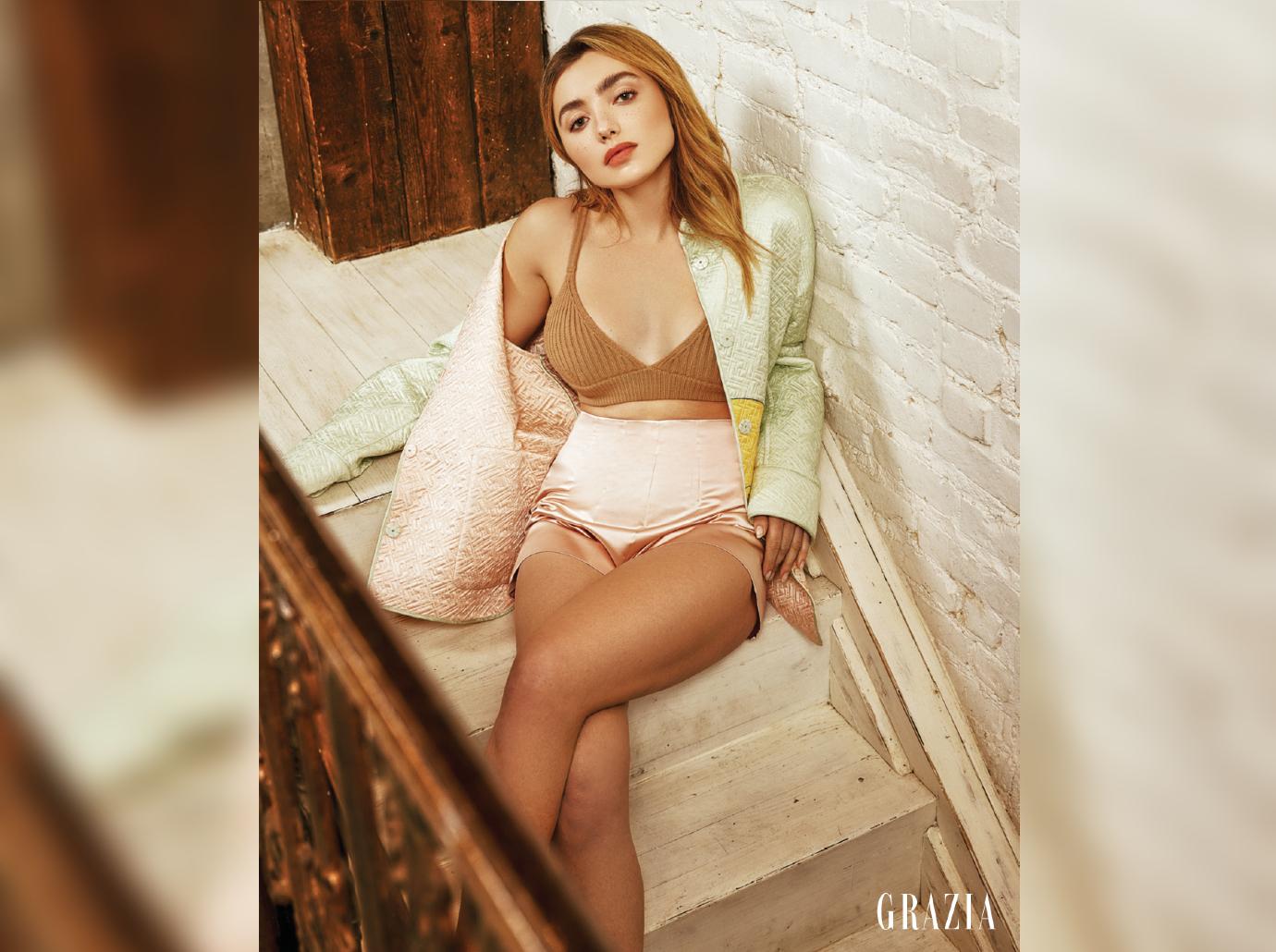 Article continues below advertisement
"The last season I went in, and I just thanked the creators," she shared, emphasizing how much the series means to her before adding how she now feels indebted for them "taking a chance" on her.
"I am so grateful because it has really shifted my entire life. It's been one of the greatest things that has happened to me. I love the character so much and the group of people."
Article continues below advertisement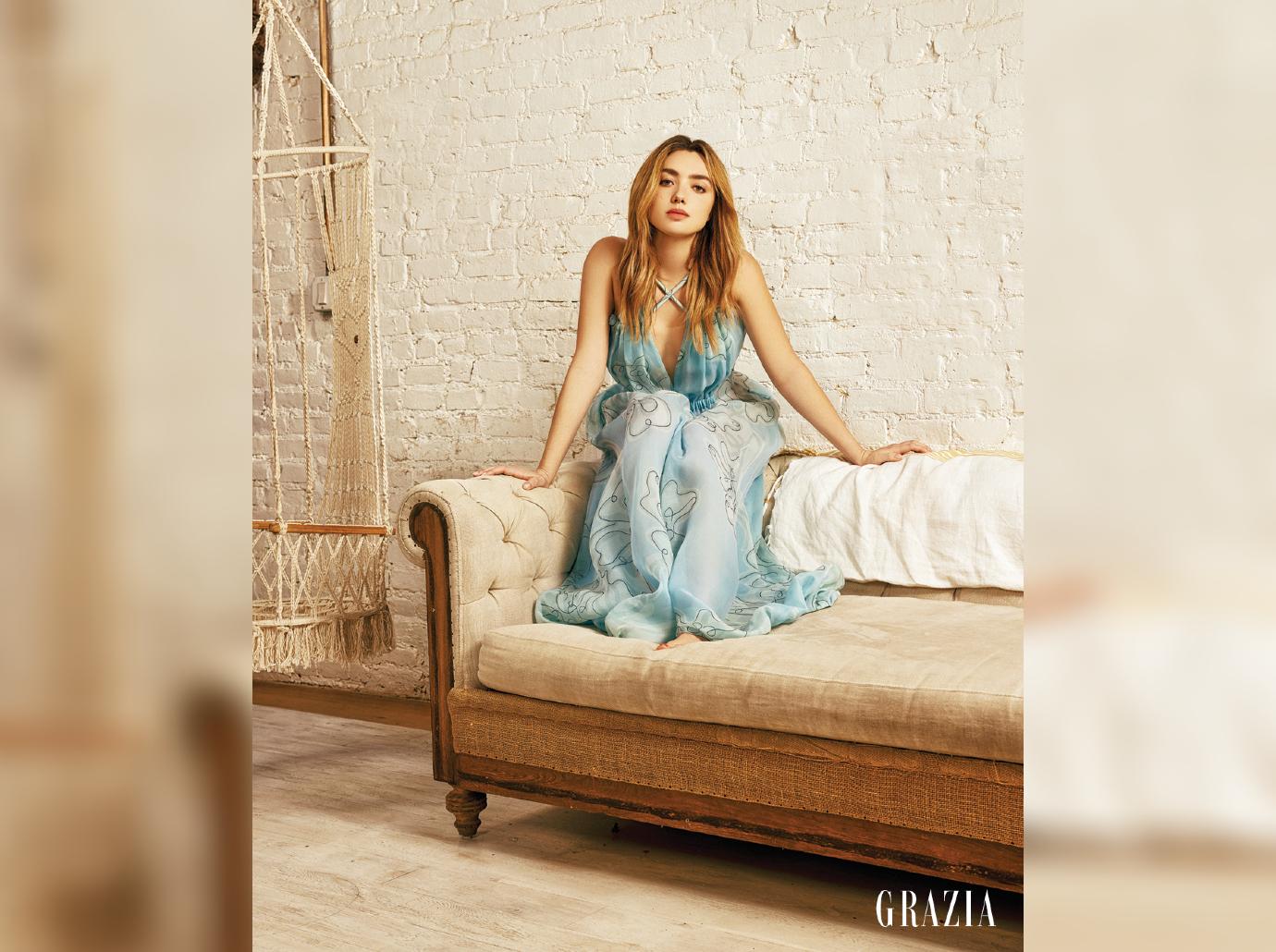 List also confessed that playing the character of Tory has "helped" her become more self-confident. By stepping into Tory's shoes, she felt allowed to "be more of" herself – something she is still adjusting to not only in real life but also on social media.
Article continues below advertisement
"I just try to follow people that are positive and honest to a certain extent," she explained regarding the various social media platforms such as TikTok, Instagram, Facebook and Twitter. "I know that a lot of it is people's highlights and their best moments, so I try to remember that, but it does get in your head. I think TikTok has been really cool because my 'For You' page is really comforting, and I just see everyone being so authentic, real, and more open. It's a really cool direction that it's going."
For her part, it's not always the easiest for the young actress to perfectly express exactly how she is feeling to others, describing herself as "a closed-off person." But she did reveal how, when Selena Gomez and Demi Lovato both spoke about their own personal mental health battles and struggles, she felt like she could "relate" to them having had to deal with her own share of similar problems.
Article continues below advertisement
"I just haven't talked about any of it…" she shared. "I think I will [ultimately] tell [the public] because I think that a lot of women have been helped by others. I feel like older actors share things from their 20's that are wild and insane, but they share it way later when they feel comfortable," she continued. "I almost feel like that is how I am too with my childhood. I need time in order to reflect and then tell everyone what was happening."
So far in 2022, List is starting off the new year on what can be described as nothing less than a high note, because her makeup brand, Pley Beauty, just debuted at the end of January.
Article continues below advertisement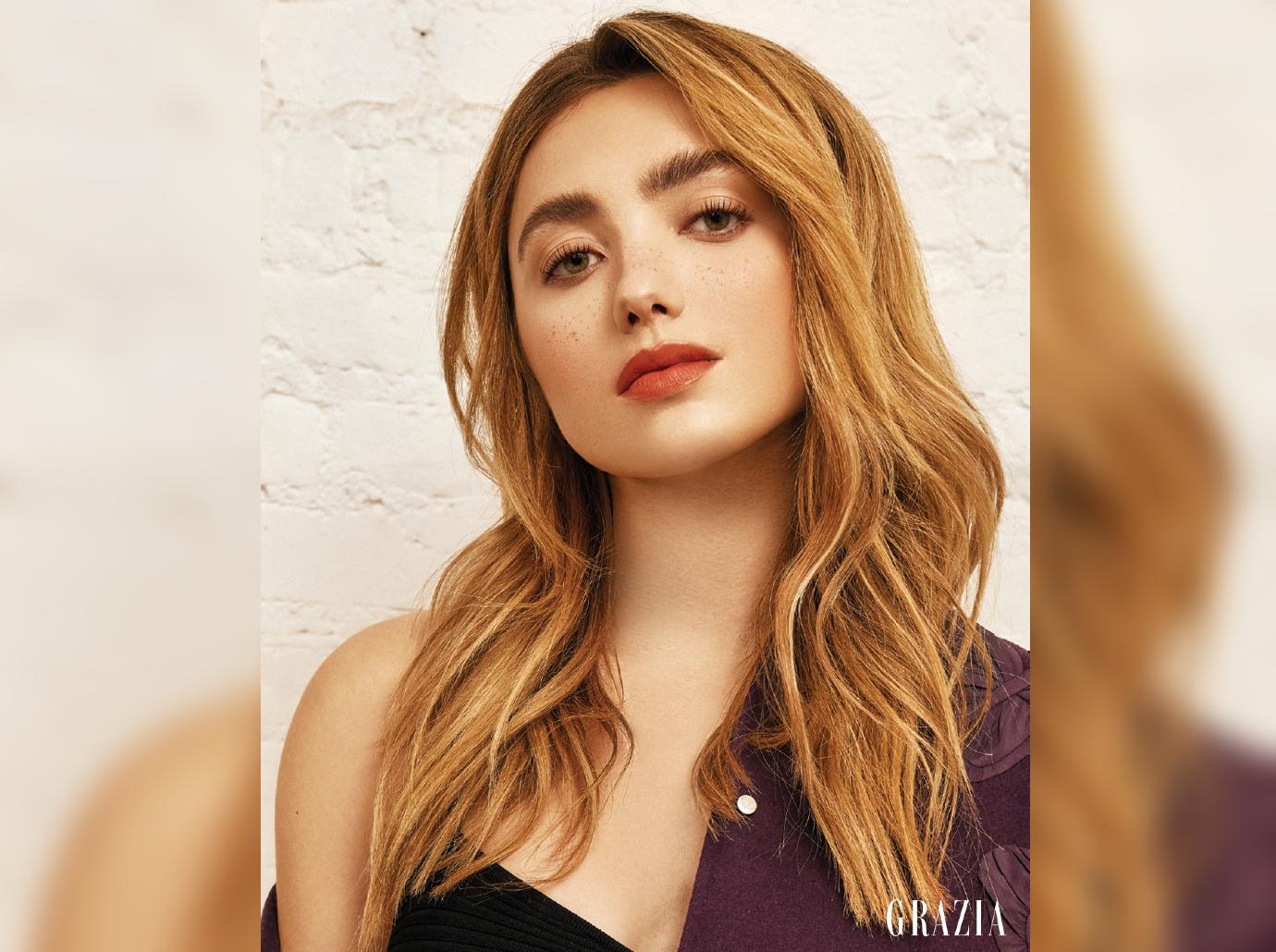 "I called it Pley because I want people to express themselves and have fun," she said of her makeup brand vision. "It's all about color and just being an artist and creating. The whole campaign shows that beauty is your playground and it's all nostalgic. It's all clean and sustainable, and a lot of our packaging is 100 percent recyclable material. I hope to push the beauty industry in some way. I just feel like there are a lot of people that aren't meeting that sustainable bar."
Article continues below advertisement
Although it may appear that List has already done so much at just 23-years-old – and she certainly has – the actress believes she has only just scratched the surface of her potential, ambition, and what she can accomplish. While speaking with the talented starlet during her cover shoot, she was giddy with excitement when revealing that she just successfully landed what she describes as "a dream role," although she isn't allowed to talk about it just yet.
"It's been a very surreal experience because I am like, 'Oh my God, I feel so much better,' which is horrible because work has become such a priority to me," she says. "I have learned so much even the last few days since hearing the news. I really just wanted to prove to myself that I am worth it."
"I finally acknowledged to myself that I work hard and that my success doesn't happen by itself."