Party In The USA! Miley Cyrus Appears To Knock Back Drinks While Getting Cozy With Yungblud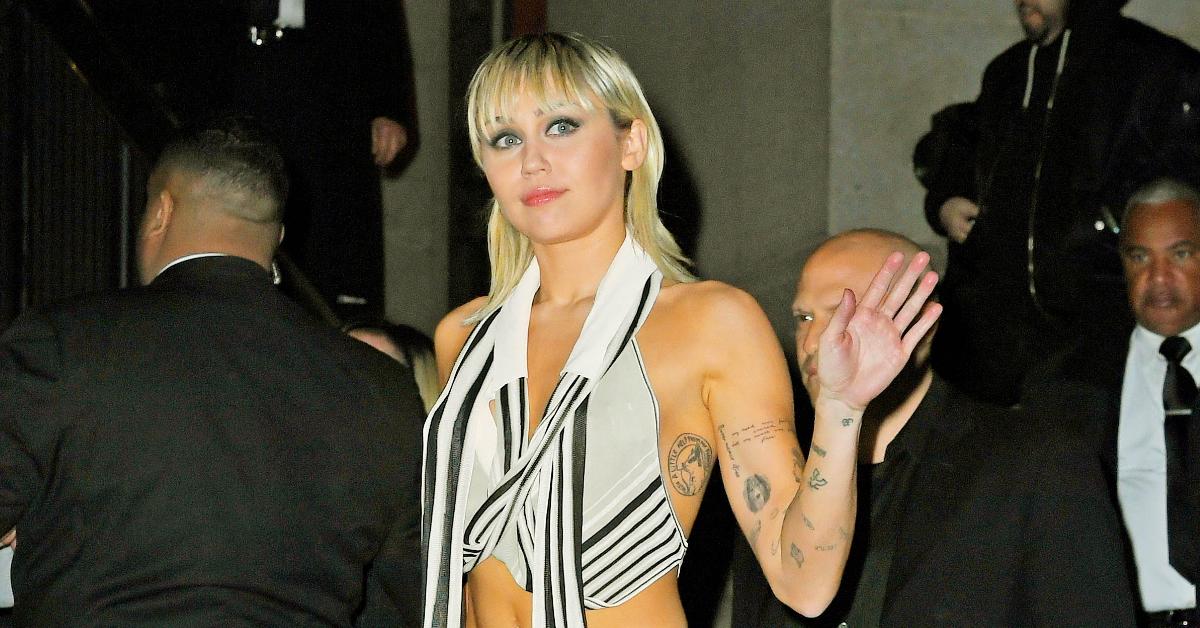 Miley Cyrus may have fallen off the wagon — and into the arms of a fellow musician.
On March 25, the "Wrecking Ball" singer was spotted out at the Rainbow Bar & Grill in West Hollywood celebrating a friend's birthday by tossing back what appeared to be shots and Corona chasers and getting close to Yungblud, according to the Daily Mail.
Article continues below advertisement
During the intimate evening out, 23-year-old Yungblud, whose real name is Dominic Richard Harrison, slung his legs over Cyrus' lap while she nibbled on the Brit's finger and later snagged a kiss.
Cyrus' partying comes months after she told Rolling Stone that she was recently sober.
"Probably about halfway into 26, I got sober. Then by 27, [November 2019] I was pretty much fully sober," she revealed last December. "Then, like a lot of people during the pandemic, I fell off. It was really a struggle. Mental health and anxiety and all that. I lost myself there, and now I'm back on five weeks."
She also explained to Apple Music that she doesn't have "a problem with drinking."
Article continues below advertisement
Instead, she said, "I have a problem with the decisions I make once I go past that level…I've just been wanting to wake up 100-percent, 100-percent of the time."
As for other substances, she told Rolling Stone she hadn't touched drugs "in years," though she said she didn't want to be a "naïve" and try to predict what the future held.
"Things f***ing happen," she explained at the time. "But from sitting here with you right now, I would say it would have to be a cold day in hell for me to relapse on drugs."
Cyrus has noted that on the occasions she does slip up, she's learned not to be too hard on herself.
"One of the things I've used is, 'Don't get furious, get curious.' So don't be mad at yourself, but ask yourself, 'What happened?'" she said.
While a source insisted to People that Cyrus' and Yungblud are "just friends," if they do take their flirtation to the next level it would be her first relationship since splitting with Cody Simpson last summer.