Padma Lakshmi Dating Writer Terrance Hayes Following Adam Dell Split, New Couple Seen Kissing In New York
Top Chef star Padma Lakshmi is now dating famed writer Terrance Hayes, and the two made their new – albeit hot – romance known when photographers caught them kissing in New York City Monday night.
Article continues below advertisement
"It's early days," a source told Page Six of the budding relationship. "They're just getting to know each other."
During the duo's intimate stroll, the 50-year-old professional chef-turned-television personality was seen cozying up to the 49-year-old poet as they held hands and exchanged smooches on the streets of the Big Apple.
Article continues below advertisement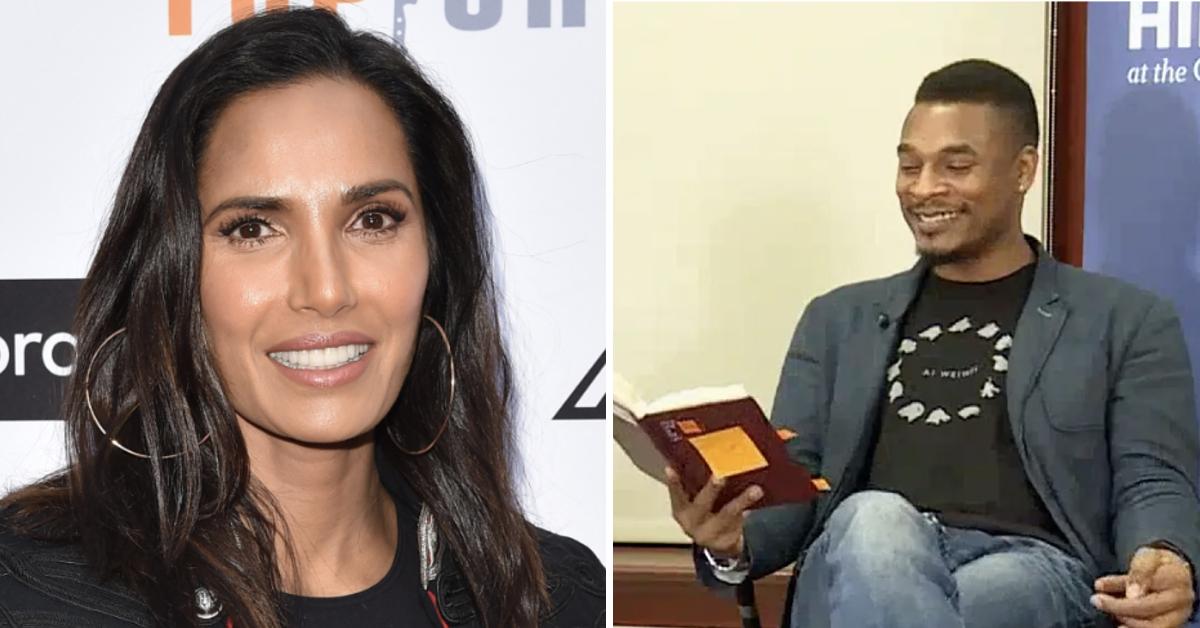 Lakshmi looked effortlessly chic in a ruffled white dress, brown belt and wedges. She had sunglasses atop her head, so perhaps the new couple's rendezvous went from day to night?
Meanwhile, Hayes kept his look laidback and simple in a pin-striped T-shirt, jeans and black sandals.
Article continues below advertisement
It would appear Padma's sweet pup, Divina, doesn't seem to mind her mom's new man, given that she appeared well-behaved and comfortable while third-wheeling on the couple's date.
In addition to being handsome and well-dressed, Hayes' résumé also rivals that of his leading lady!
The writer won the prestigious National Book Award in 2010 for his collection of poems titled Lighthead, and was a finalist in both 2018 and 2015. He also received a MacArthur fellowship and a Guggenheim fellowship.
Article continues below advertisement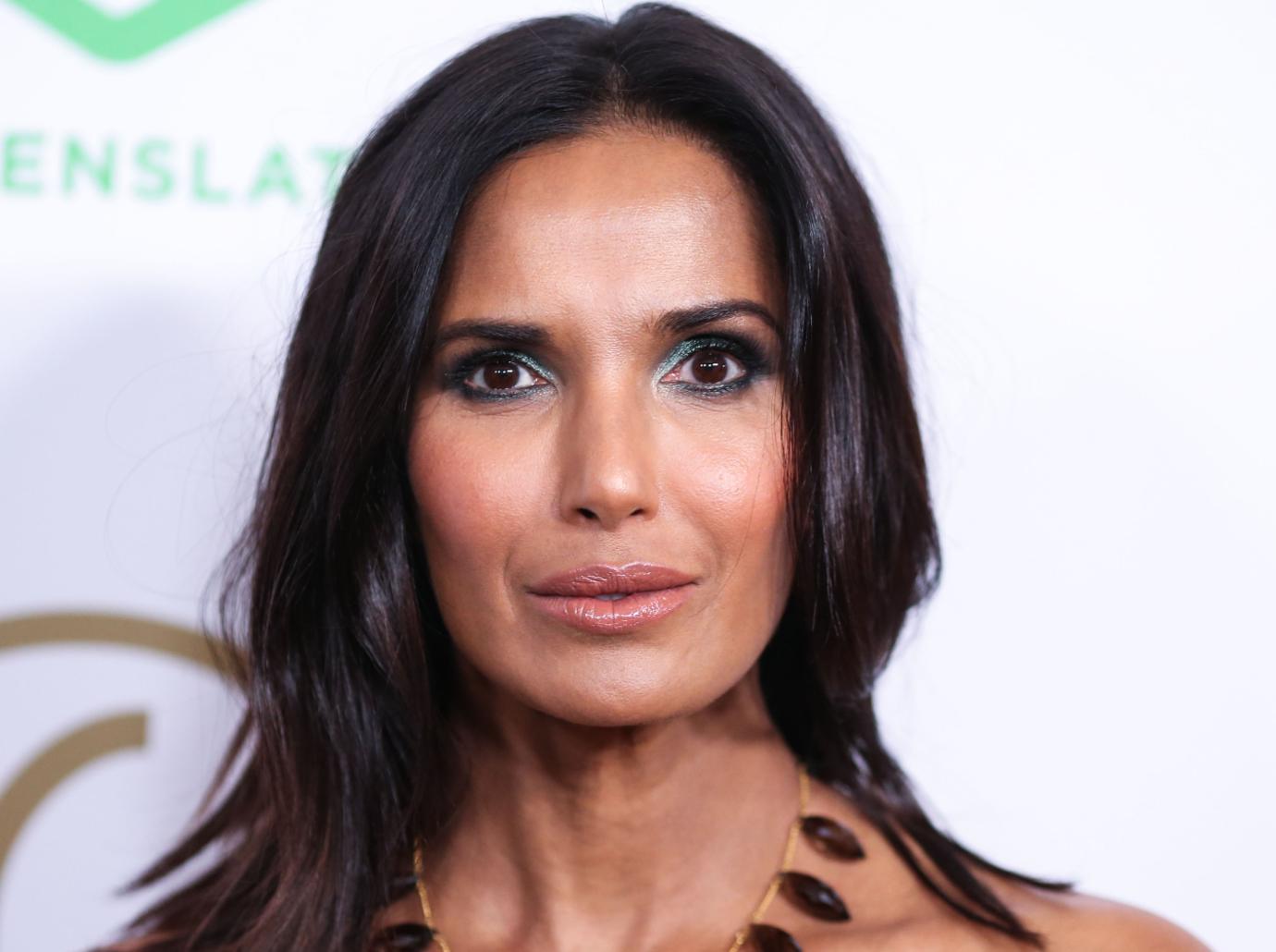 As for Lakshmi, she recently received six Critics Choice Real TV Awards nominations – three for Bravo's Top Chef and three for Hulu's Taste the Nation.
Article continues below advertisement
From 2009 up until earlier this year, Padma had been dating her on-again, off-again venture capitalist boyfriend, Adam Dell. They lived together for the first time ever in 2020, so quarantining during the coronavirus pandemic might have helped make things more clear for the pair.
The former couple shares 11-year-old daughter Krishna Thea Lakshmi-Dell.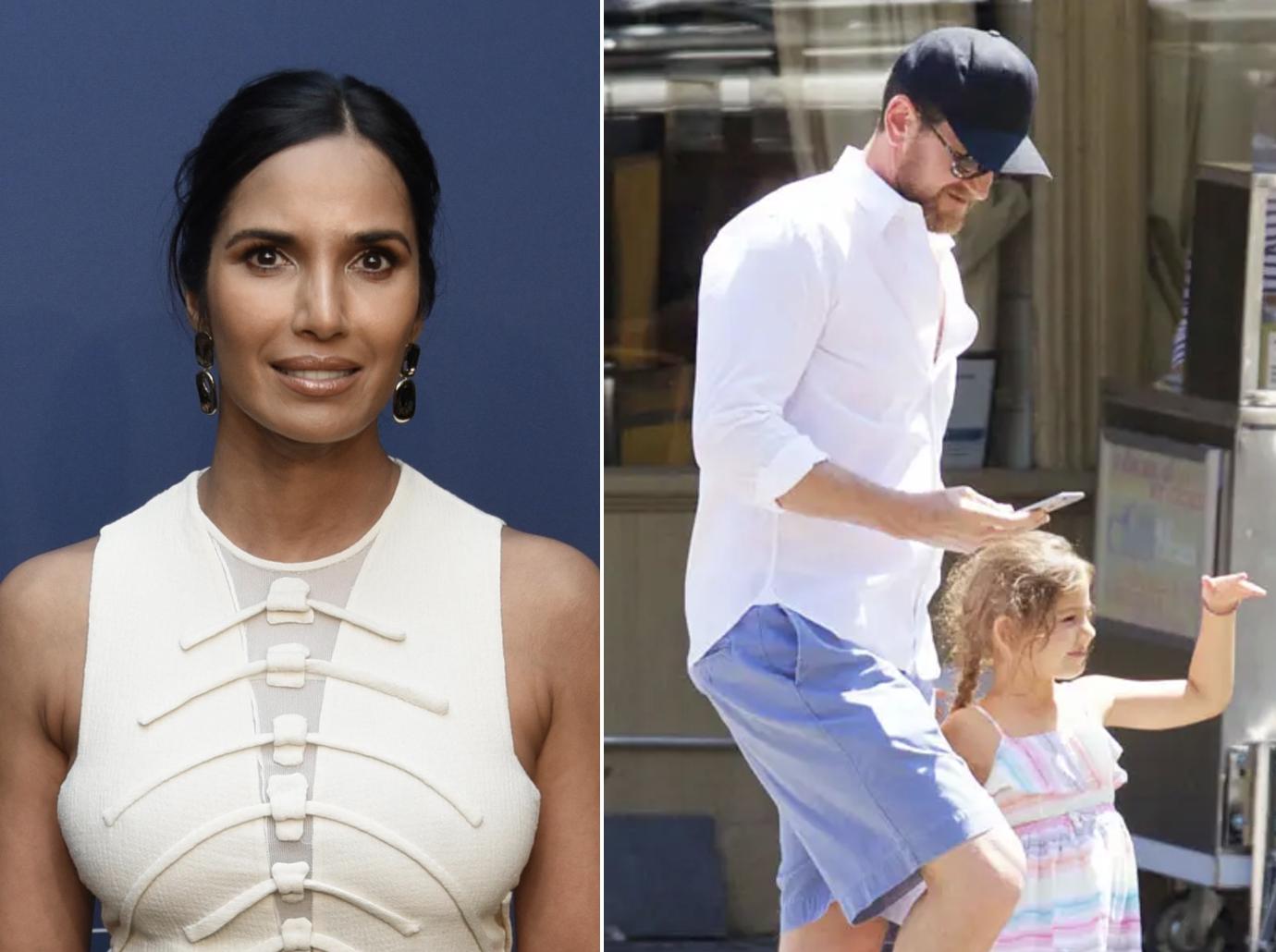 "Adam and Padma broke up shortly after the new year; it was very amicable," an insider told Page Six. "They are intent on staying the best of friends and remain like family."
The source added that the two "are still very close and are committed to co-parenting their daughter, Krishna, who has always been their first priority."