Outrage! Protests Outside Supreme Court Justices' Homes Over Roe v. Wade Spark Tension & Controversy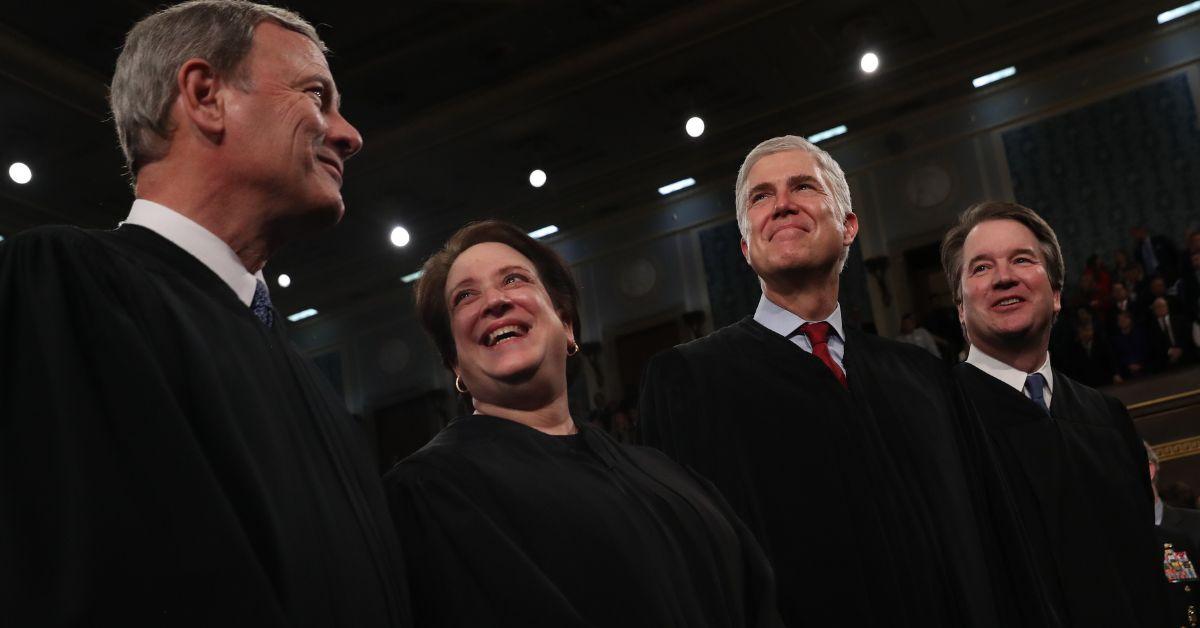 Ongoing and newly organized protests outside the homes of three Supreme Court Justices have sparked a controversial and tense debate whether or not such tactics cross the line of proper political discourse as people continue to rally against the likely overturning of Roe v. Wade.
Following the leak last Monday suggesting the United States Supreme Court is set to overturn their 1973 landmark decision in the famous Roe v. Wade case – which ruled in favor of a woman's constitutional right to choose to have an abortion – angry demonstrators took to the Supreme Court building in Washington, D.C. to express their objections against overturning the decision.
Article continues below advertisement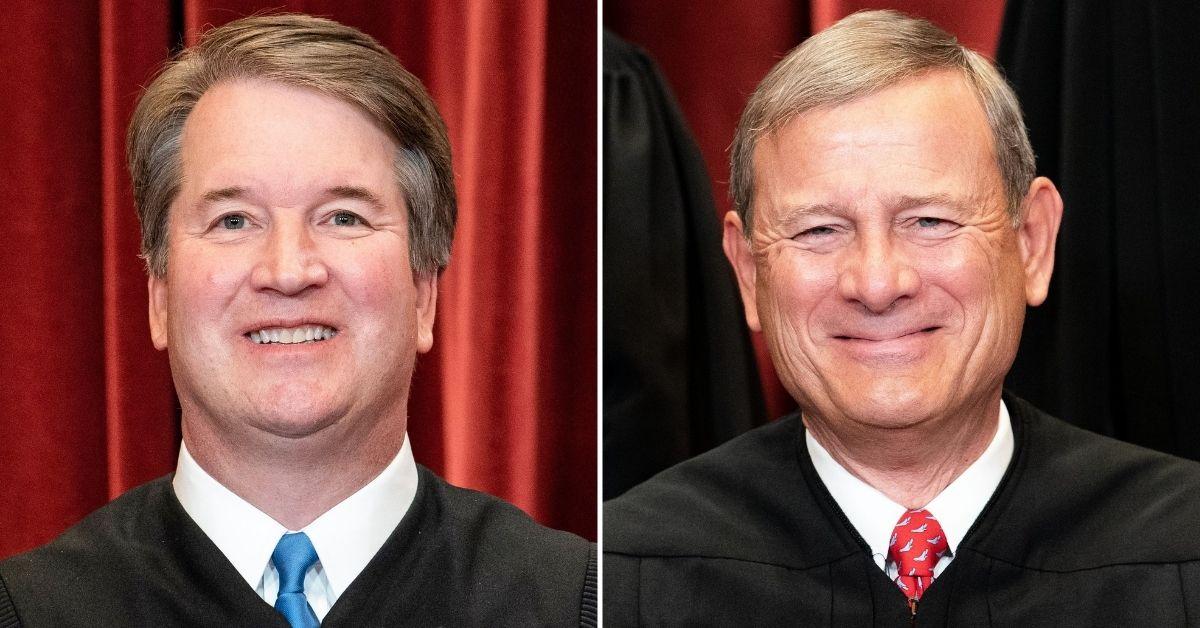 Within days of the leak, upset demonstrators took their protests directly to the homes of the three Supreme Court Justices expected to vote in favor of overturning Roe v. Wade: Justice Samuel Alito, Justice Brett Kavanaugh and Justice John Roberts.
While the protests outside the justices' homes remained mostly peaceful, the tactic of showing up to a person's private and personal residence has created a debate centering on whether or not such a strategy has a place within what many consider the "proper bounds" of political discourse.
Article continues below advertisement
"There should be a separation between where people live and the jobs they do, to protect their children from trauma, as well as for democratic reasons," Rachel Kleinfeld, an expert on political violence, said regarding the ongoing protests outside the homes of Alito, Kavanaugh and Roberts.
"If they won't listen to us at the building that symbolizes the power they have over us, then they'll have to listen enough to us at a building that symbolizes just how personal this is—their homes," Hope Neyer, who works as a communications team member with the activist group ShutDownDC, told The Hill on Monday.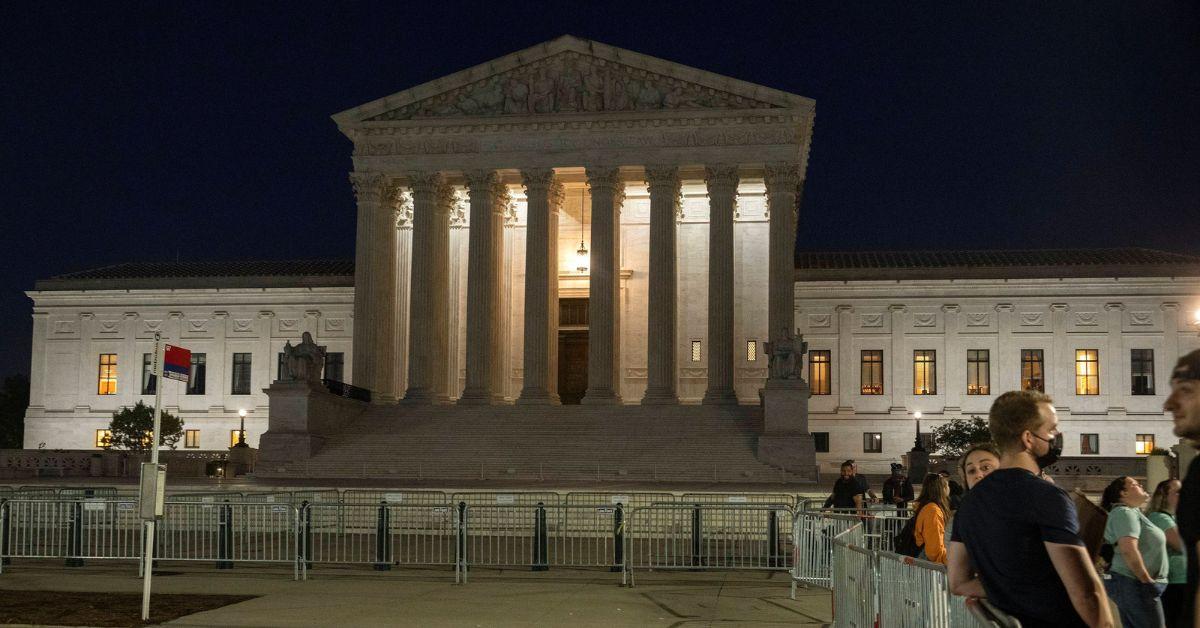 "To those suggesting that protests like this go too far, or cross a line, we say this leaked decision, if officially announced, crosses a line," she added while announcing an upcoming protest outside the home of Justice Alito later this week.
Another organizer named Lacie Wooten-Holway, who also happens to be a close neighbor to Justice Kavanaugh, recently revealed that although she has received tons of support for protesting outside Kavanaugh and his family's home in Chevy Chase, Washington, D.C., she has also received bouts of backlash for choosing to protest outside the justice's personal residence.
Article continues below advertisement
"That I don't agree with," one man reportedly told Wooten-Holway as she put up flyers in the neighborhood to promote the next protest. "I think you vote, and you expand the court. You don't go to a guy's house."
"I organize peaceful candlelit vigils in front of his house," she responded. "We're about to get doomsday, so I'm not going to be civil to that man at all."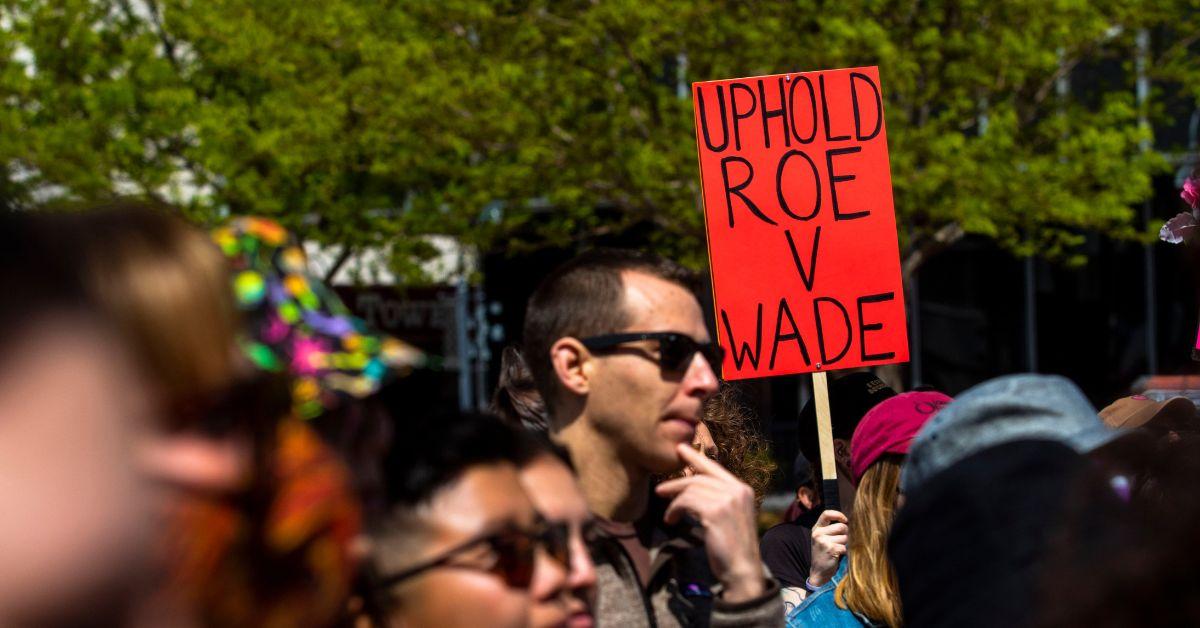 Beyond the protestors expressing their anger towards the Supreme Court, the Biden Administration recently spoke out praising the demonstrators for their peaceful protests while also condemning any potential incidents of violence.
"We are a country that promotes democracy, and we certainly allow for peaceful protest in a range of places in the country," White House Press Secretary Jen Psaki said on Monday while subtly referencing an incident Sunday in which violent protestors allegedly attacked an anti-abortion group.
"None of it should violate the law," she added.