Beyonce Shares Private Photos of Her Kids In Super Rare Instagram Post!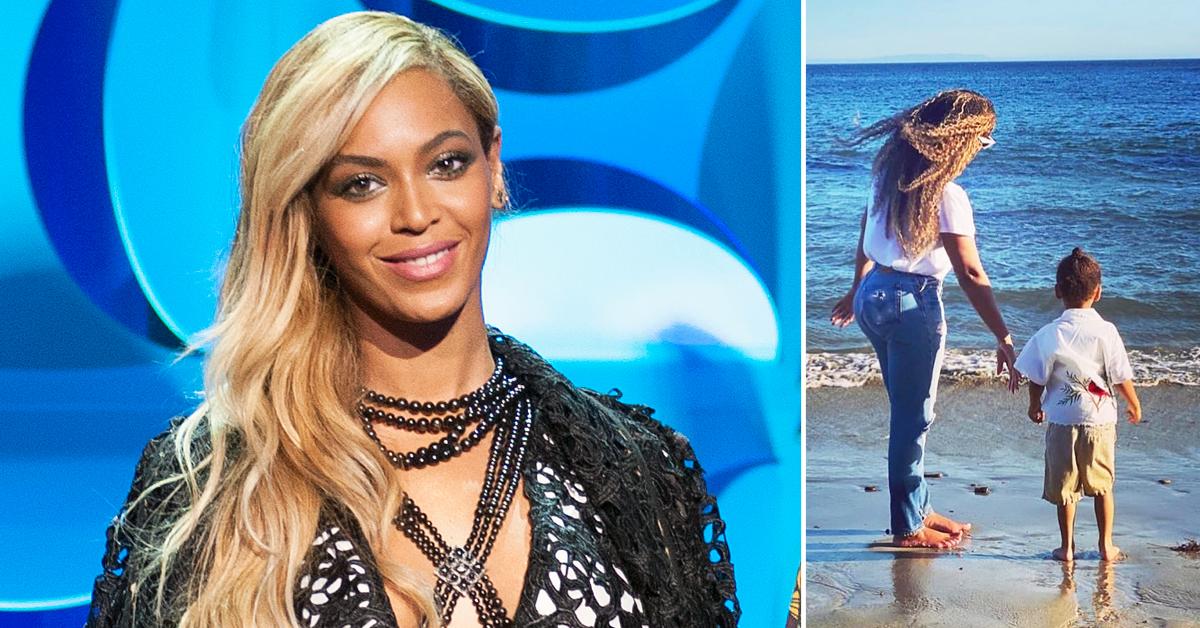 Beyonce Knowles woke up Wednesday (presumably flawless) and decided to float down from her heavenly existence to grace her earthly followers (all 170 million of us) with a side of her we're simply not used to: her human side.
Article continues below advertisement
The uber-private, multi-millionaire musician, mother and wife of billionaire mogul Jay-Z took to Instagram to share a series of personal photos, taken on a what looks to be a recent family outing to Malibu's famous Nobu restaurant.
Article continues below advertisement
The first of four photos in the series is a selfie with oldest daughter Blue Ivy Carter, who's already 9. In the closeup shot, the queen and her princess are wearing matching denim jackets and both sporting glasses; Blue's frames are appropriately colored electric blue, while Beyonce dons some sort of trendy, gold-rimmed sunglasses – likely worth someone's rent. (I am someone.) Too posh to smile, the mom-and-daughter duo are seen pouting their perfectly plump lips.
The second photo shows one-half of the Carters' twins – Rumi, who's almost 4 – standing barefoot on the beach. Unfortunately, she's facing away from the camera, so all we get is the back of her chiffon-looking, multi-colored pastel dress, blowing in the wind. We can't see her face and yet somehow know it's perfect? Her hair is also adorably pulled up into two top knots.
Article continues below advertisement
Photo three of the bunch is an artsy shot of Beyonce's left hand placed gently atop Blue's, whose nails are painted a very understated pink. Bey's nails are done, too, only her manicure shows just the tips of her almond-shaped nails painted bronze. She's got a massive canary yellow diamond ring on that finger, which is also inked with two very subtle tattoos. In the background is a small piece of paper displaying a QR code, which the family likely had to scan using their phones in order to gain access to the restaurant's menu. Stars – they're just like us!
Article continues below advertisement
The fourth and final photo shows Beyonce standing on the beach, sweetly reaching for Sir's hand. As with his twin, Sir's facing the water, so we can't see his face. But his hair is pulled back into a tiny bun, and he's wearing the cutest little cargo shorts and most dapper linen button-down. We stan, little man!
But it wouldn't be Bey if she didn't post two full series of photos of just her, showing off a full outfit, her accessories and killer glam. We can't confirm, but we can surely hope that Jay was behind the camera, snapping shots of his wife in all different poses, all over their house – including what looks to be her closet. (One of them.) Though the top half of her outfit and accessories look the same as what she had on at Nobu, Bey seems to have swapped the denim skirt from her shoot for the denim jeans she wore to lunch. Can't blame her; eating in a stiff skirt is no fun.
Article continues below advertisement
Mrs. Carter, however, could not be bothered to caption any of the aforementioned posts. She is Beyonce, after all.