'Murderer' O.J. Simpson Slammed For Defending NFL Star Deshaun Watson's 6-Game Suspension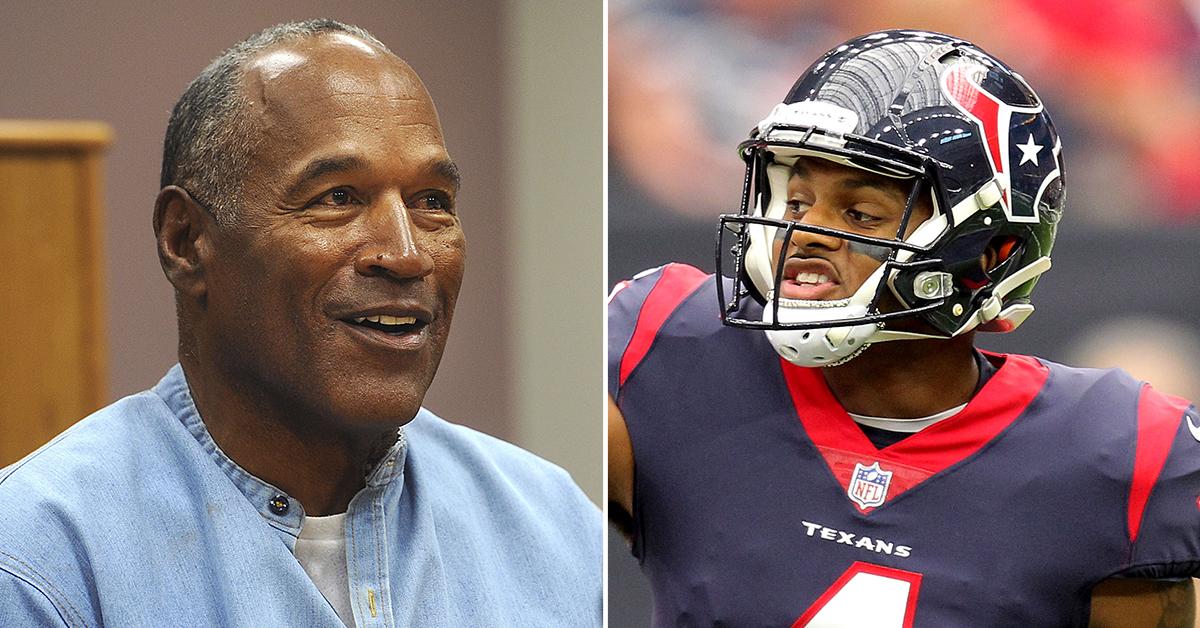 Twitter came for O.J. Simpson after the former convict defended the judge's ruling on Deshaun Watson's suspension.
Article continues below advertisement
"Juice," now 75 years old, inserted himself into the conversation on Monday after the judge slapped Watson with only a 6-game suspension over sexual misconduct allegations brought on by more than 20 women.
O.J. spent time behind bars for an armed robbery starting in 2008 — years after the brutal slaying of his ex-wife Nicole Brown Simpson and her friend Ronald Goldman.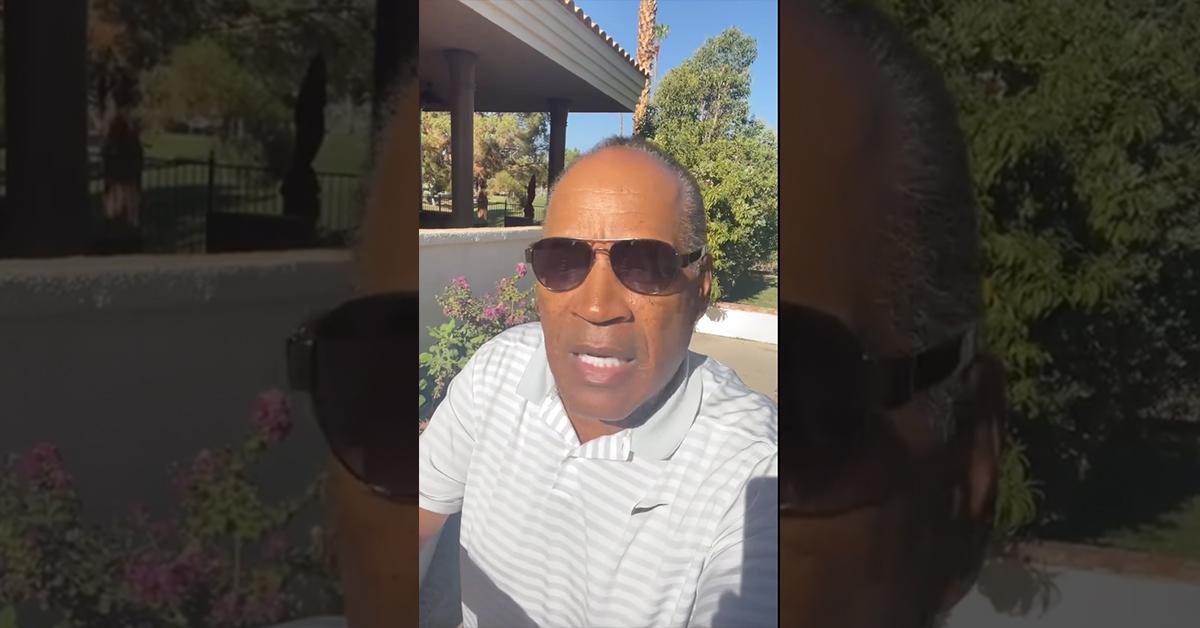 Article continues below advertisement
As for Watson's punishment, O.J. made it clear — he believes everyone up in arms over the judge's ruling should "move on" and respect the decision.
He also addressed those who are angry over the 6-game suspension. Many expressed their opinion that the punishment wasn't enough.
O.J. wants the negativity surrounding the suspension total to "go away." He claimed Watson was probably "out of line" with some of his accusers, but also believed a few of the women "jumped onboard" because they saw an opportunity for cash.
Article continues below advertisement
Twitter didn't care what the ex-NFL superstar had to say on the matter, and his opinion blew up in his face with many bringing up Nicole and Ron's murder. O.J. was famously on trial for their slashing, but he was acquitted.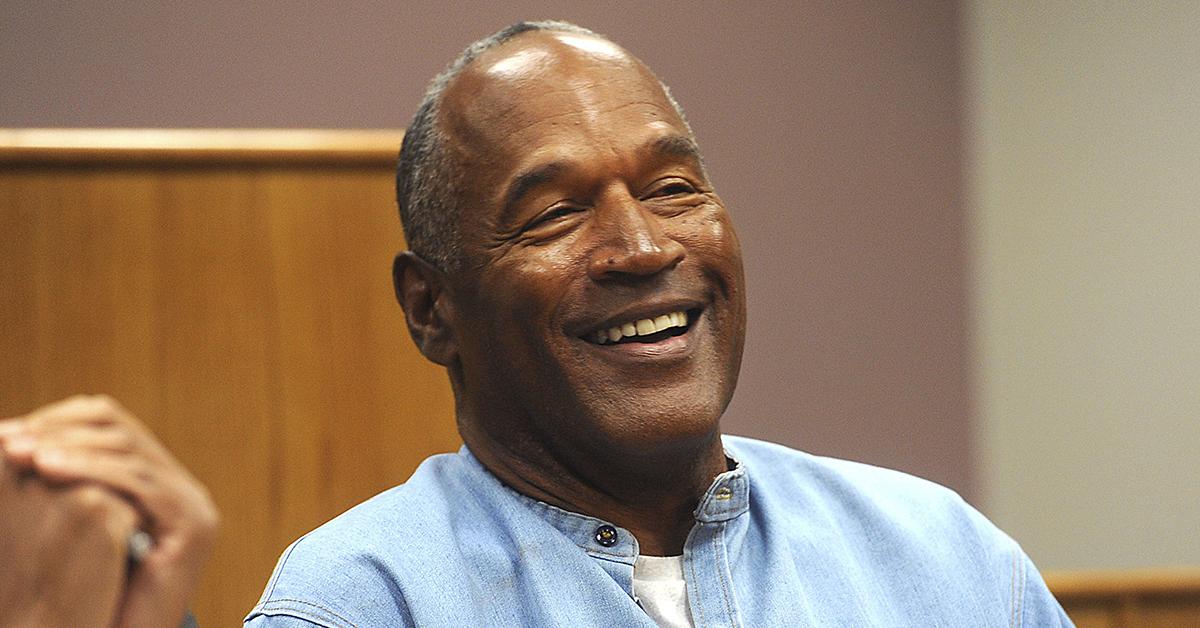 Article continues below advertisement
"Why are still giving this murderer a platform? Doesn't matter what he says," one person replied. "Right??? Nobody ever gets a legal decision wrong. Like say, a Los Angeles jury," added another, referencing O.J.'s acquittal.
"Dude you literally killed 2 people," claimed a third.
But not everyone hated on O.J. weighing in.
"Tremendous take, Juice. For the life of me, I cannot believe someone hasn't hired you for a Monday morning sports show, to go over the happenings of NFL Sundays. Boggles the mind. You would be excellent. Fox Sports, ESPN, NFL network, hire this man. He's an icon," shared one loyal fan.
Article continues below advertisement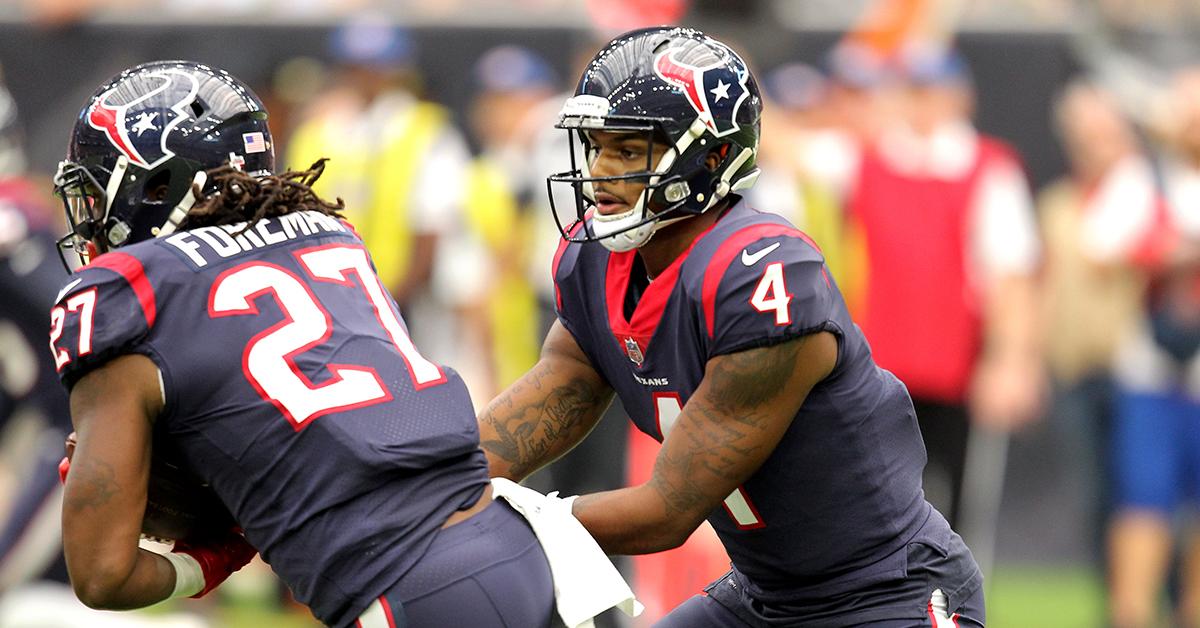 Watson was sued in 2021 by a masseuse who claimed the Cleveland Browns quarterback had been inappropriate with her during a massage therapy session.
Soon after, several other masseuses came forward with their own allegations, resulting in a total of 25 lawsuits. One was later dropped.
Article continues below advertisement
As of Sunday, Watson's attorney claimed 23 out of 24 of the lawsuits had been settled.
Despite the judge's decision, the NFL and the NFL Players Association have the opportunity to appeal the decision.