Exclusive Details
NYPD Releases Bodycam Footage Showing Moment 19-Year-Old Is Punched By Officer During BF's Arrest As Union Considers SUING Teen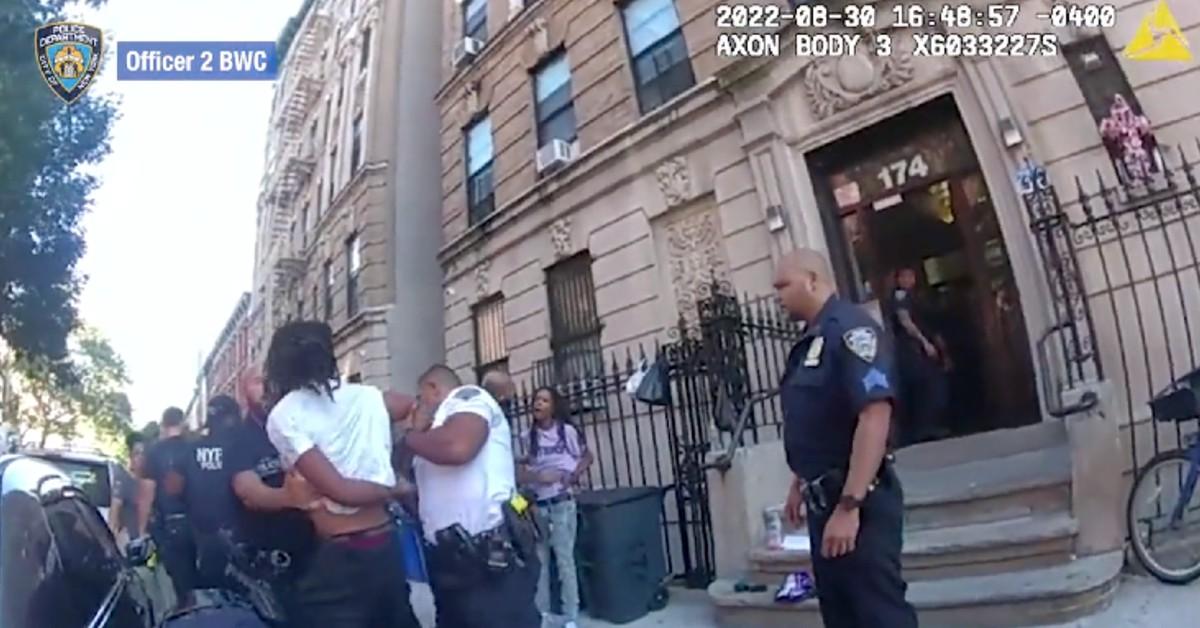 The New York Police Department released bodycam footage showing what happened in the moments before an officer hit a woman in the face and knocked her to the ground as she interfered with her boyfriend's arrest, Radar has learned.
Tamani Crum, 19, was struck by NYPD officer Kendo Kinsey after she tried to prevent cops from cuffing Elvin James, 22, on suspicion of attempted murder.
Article continues below advertisement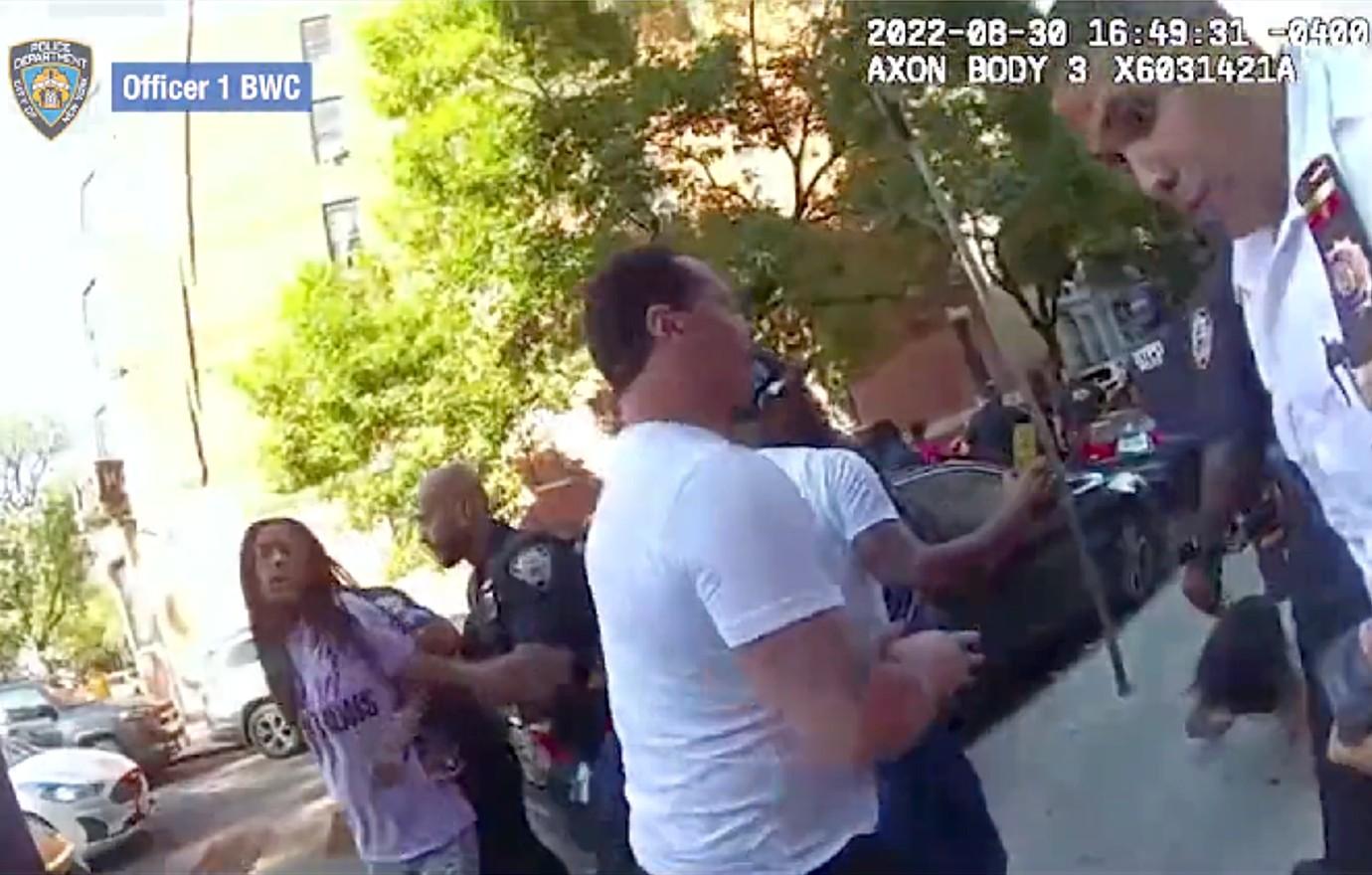 Article continues below advertisement
The ordeal went down on the sidewalk on West 136th Street in Harlem late Tuesday afternoon. A struggle ensued, leading a crowd of nearby people to gather.
In the video, a petite Crum — who was wearing a green skirt and crop top at the time — can be seen getting physical with the officer, slapping him before he slugged her.
"You just hit a little girl!" one onlooker yelled in the viral clip. "You're wilding, bro!"
Authorities later charged Crum with assaulting an officer, resisting arrest, and obstructing governmental administration, the NYPD confirmed.
By the next evening, however, she was arraigned on the latter charge, a misdemeanor, and set free without bail. Crum is scheduled to appear in court again on October 11.
James, for his part, appeared in court on Wednesday night. RadarOnline.com can confirm he was charged with weapons and drugs offenses.
Article continues below advertisement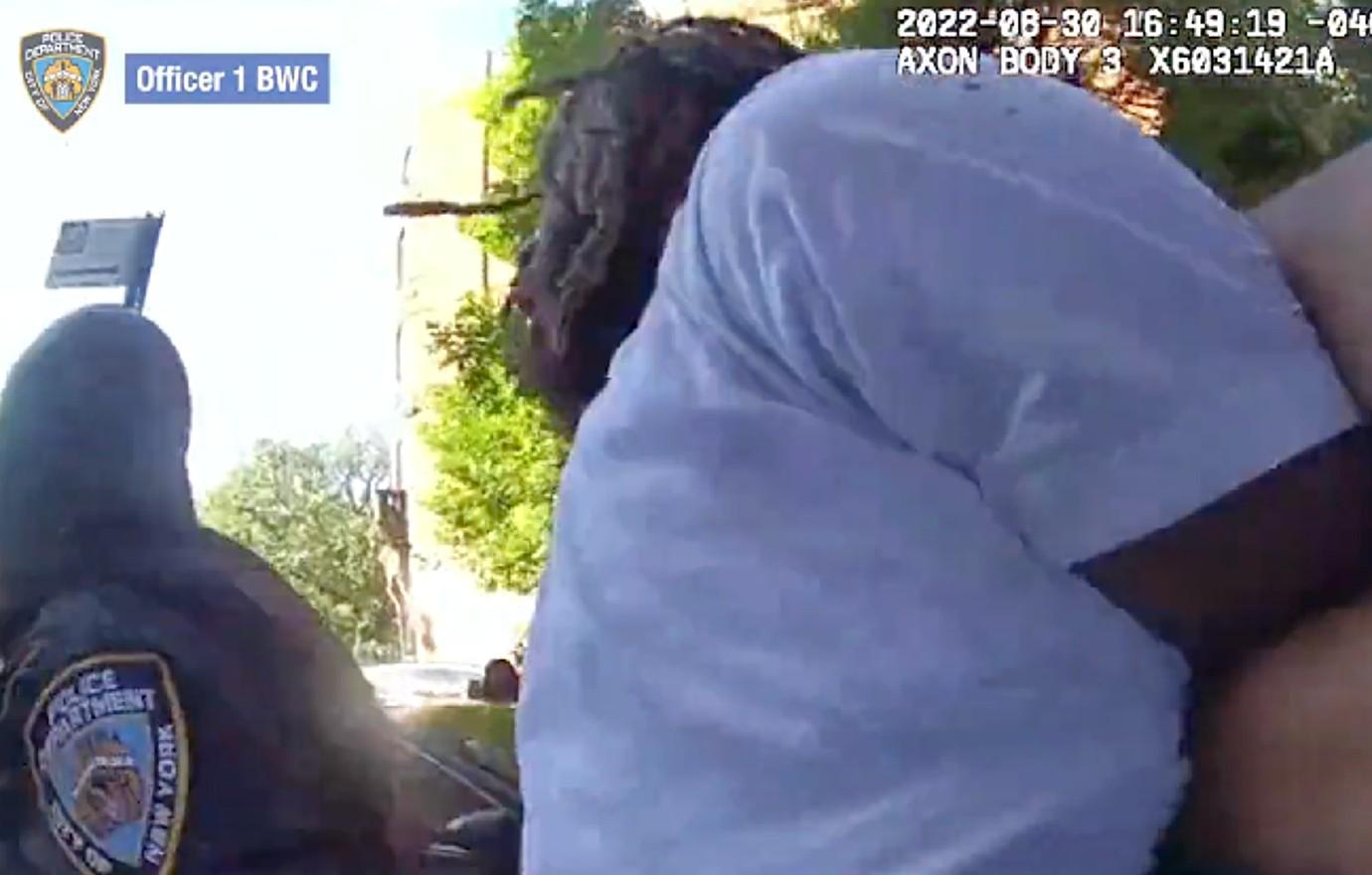 Per the NYPD statement, they recounted when things took a turn that afternoon.
"The detective fended off that interference and struck the woman with an open hand," it read, noting two additional females were similarly charged with interfering.
"This incident, including the conduct of the detective who used force, is under ongoing review by our Internal Affairs Bureau's Force Group," Keechant L. Sewell, NYPD Police Commissioner, said. "All police body-worn camera footage, as well as other video surveillance from the area and witness statements, are being gathered and reviewed."
"While the NYPD is committed to the safety of all New Yorkers, we are also committed to transparency," Sewell continued. "Therefore, I have expedited the release of the officers' body-worn camera footage, and am awaiting the results of IAB's investigation."
Article continues below advertisement
James remains in custody on $300,000 bail, according to court records.
The incident has sparked a fierce debate over the officer's use of force. One of Crum's supporters is none other than Rev. Al Sharpton, who is helping her with her legal defense.
Meanwhile, the Detectives Endowment Association, an NYPD union, is considering a possible civil suit against Crum.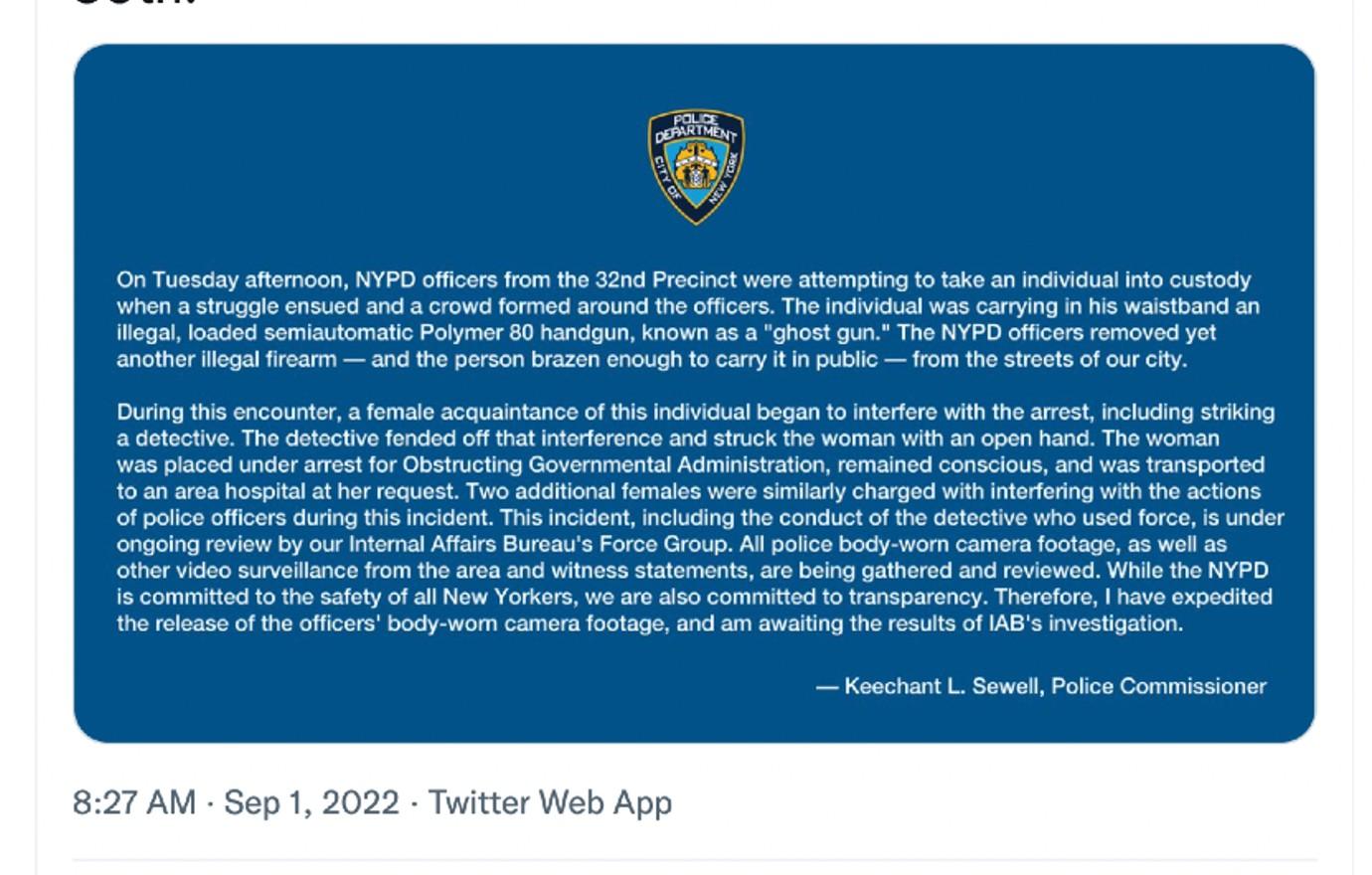 Article continues below advertisement
"Criminals in New York have grown accustomed to there being no consequences for their dangerous, illegal actions," DEA President Paul DiGiacomo said.
"But when you assault a New York City detective in order to interfere with an arrest of a man armed with a gun there are repercussions."