Police, Politicians Update Shooting Investigation As Manhunt Unfold For Suspect Unfolds: 'This Person Is Dangerous'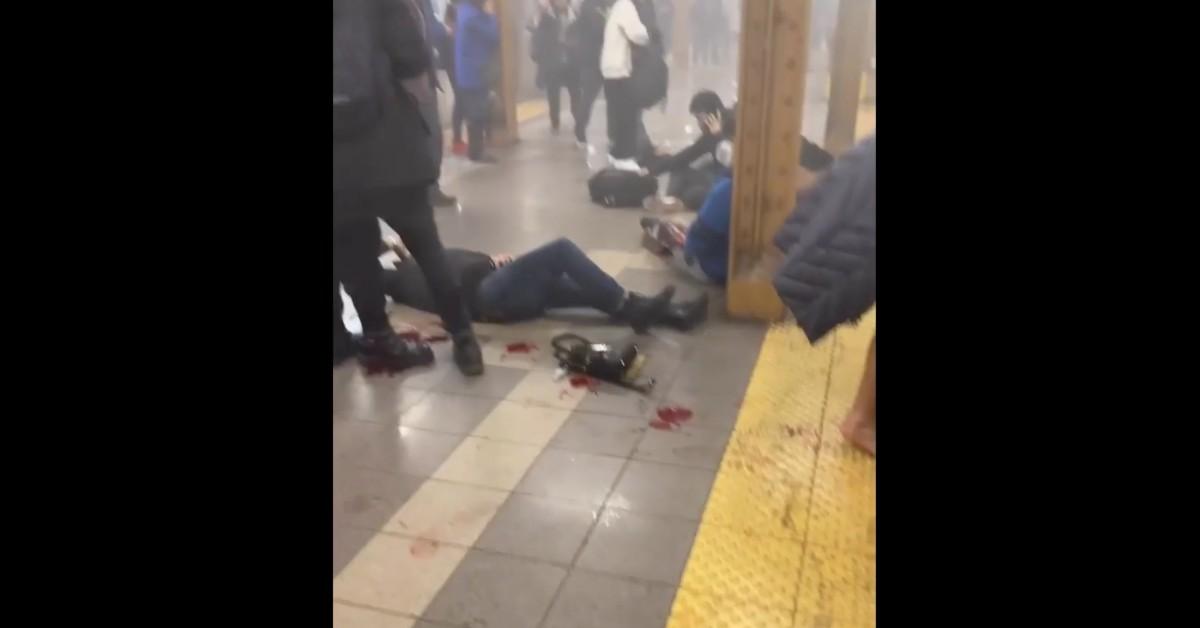 Officials described an early Tuesday shooting on the New York City subway as violent, but there were no reported deaths.
Article continues below advertisement
"Although this was a violent incident, reportedly, we have no one with life-threatening injuries," NYPD Police Commissioner Keechant Sewell said at a press conference.
The suspect threw gas canisters and opened fire in a Brooklyn subway car, officials said. The car pulled into the station at 36th Street, where victims poured out of the car. Videos and photos posted on social media showed the bloody scene.
Article continues below advertisement
Fire officials said 16 people were hurt, with 10 being gunshot victims. Five people were in critical but stable condition.
Now, a massive manhunt is underway in New York for the suspect. The shooter is a Black man who is 5-feet-5-inches tall and heavy-set. He wore a green construction vest over a grey, hooded sweatshirt. Anyone with information on the case or who sees the suspect is asked to contact police.
Article continues below advertisement
"This person is on the loose this person is dangerous," Gov. Kathy Hochul said.
Sewell said the investigation is still in its early stages, but at this point it was not being investigated as terrorism.
"We do not know the motive at this time, but we're not ruling anything out," she said.