Exclusive
Nichelle Nichols Hand-Wrote Will CUT HER SON OUT Of $10 Million Estate, Claimed He Told Her He Couldn't Wait To 'Get Rid Of This Sh*t'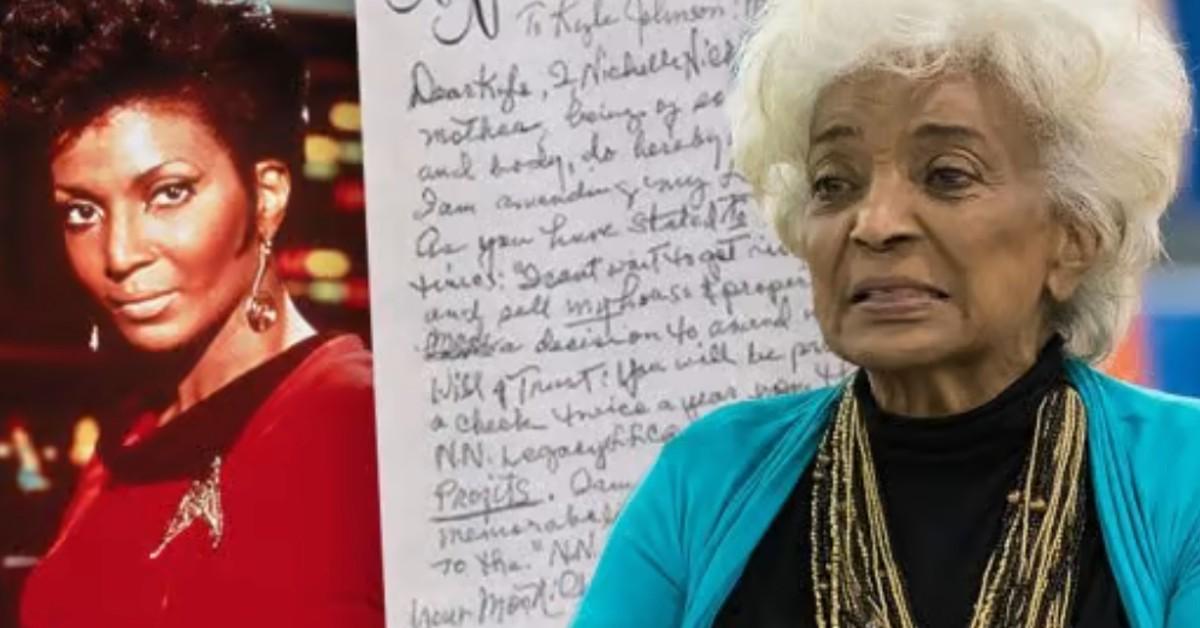 Nichelle Nichols — the Star Trek icon who as communications officer Lt. Uhuru boldly went where no prior African-American actress had gone on prime-time television—was entangled until her bitter end in a ferocious fight over her $10 million fortune.
In a handwritten note written by the star and obtained by Radar, Nichols — who died Sunday at the age of 89 — ordered her son Kyle Johnson be struck from her hand-written last will and trust.
Article continues below advertisement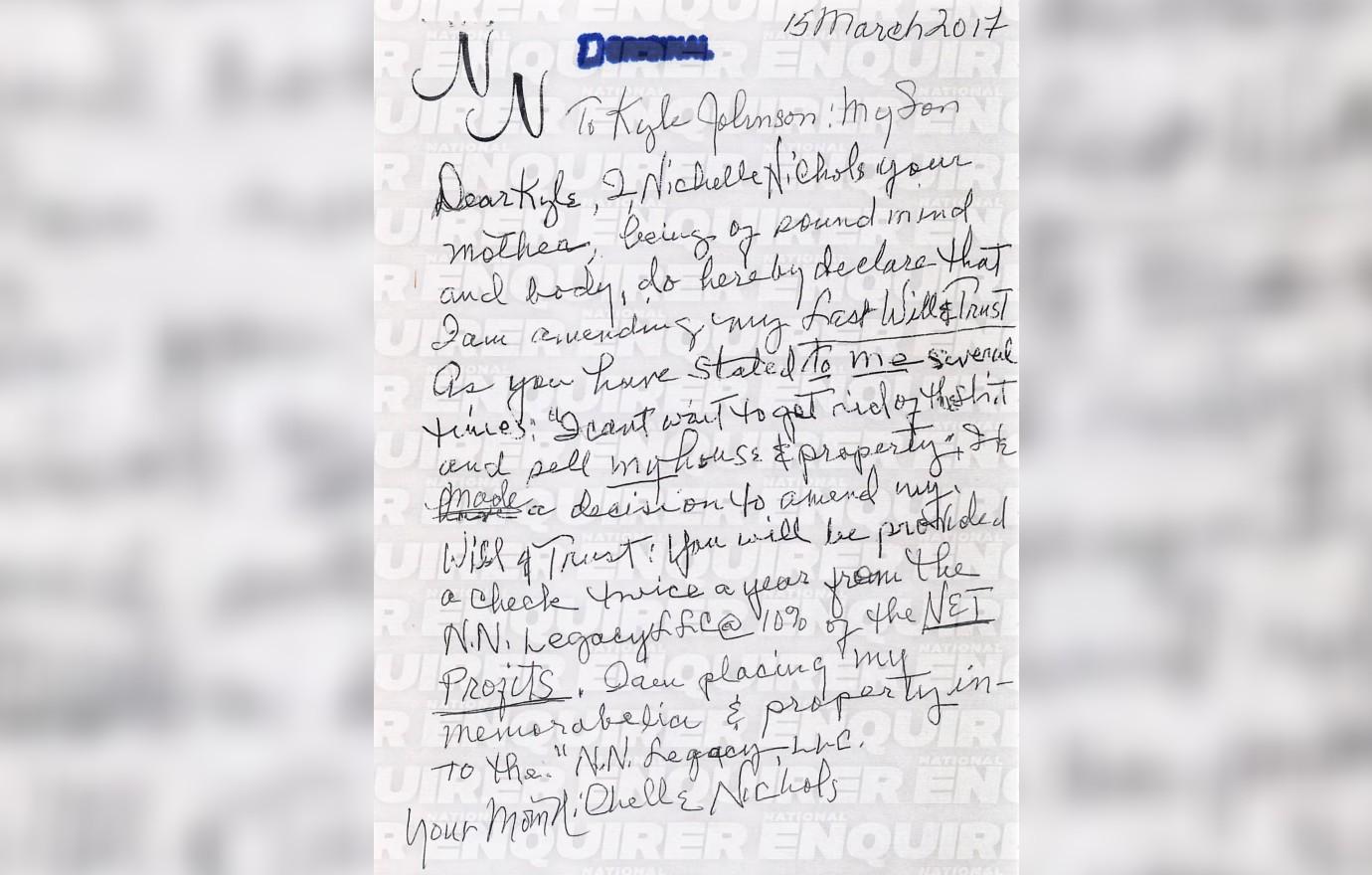 "I, Nichelle Nichols, do hereby declare that I am amending my Last Will & Trust," she wrote. "As you have stated to me several times, 'I can't wait to get rid of this sh—t and sell my house and property. He made a decision to amend my Will & Trust."
In the March 15, 2017, letter addressed to her son, himself a former actor from the 1969 movie The Learning Tree, Nichelle said he would be provided a check twice a year from the "net profits" of a company that she owned titled N.N. Legacy LLC.
She demanded that upon her death that her "memorabilia and property" be placed in the custody of the same company.
Article continues below advertisement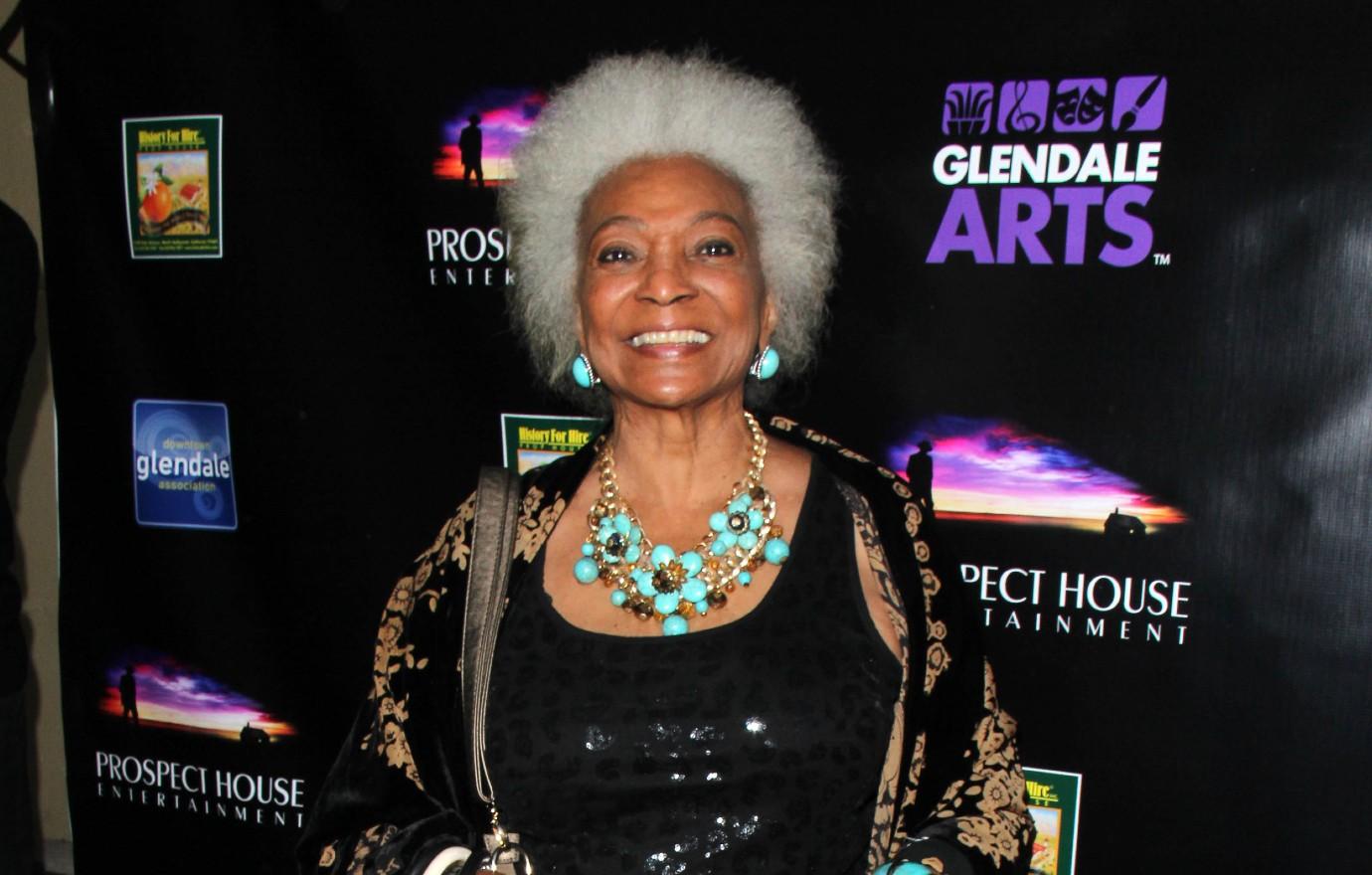 The emergence of the letter is likely to explode a legal battle over the small fortune the pioneering actress left behind, sources told Radar.
For his part, Johnson claimed his mom was being used as a cash cow by hanger-on preying on her dementia in the final years of her tortured life.
He also alleged his mom suffered from short-term memory loss, was confined to a wheelchair at times and needed constant, round-the-clock care. At one point, Johnson even went to court asking them to appoint trustees to oversee her money.
He said Nichols dementia was "impacting her executive functioning" and made the actress "susceptible to undue influence."
"Certain individuals have unduly exerted themselves into Ms. Nichols' life to her detriment," Johnson charged — but did not name names.
Article continues below advertisement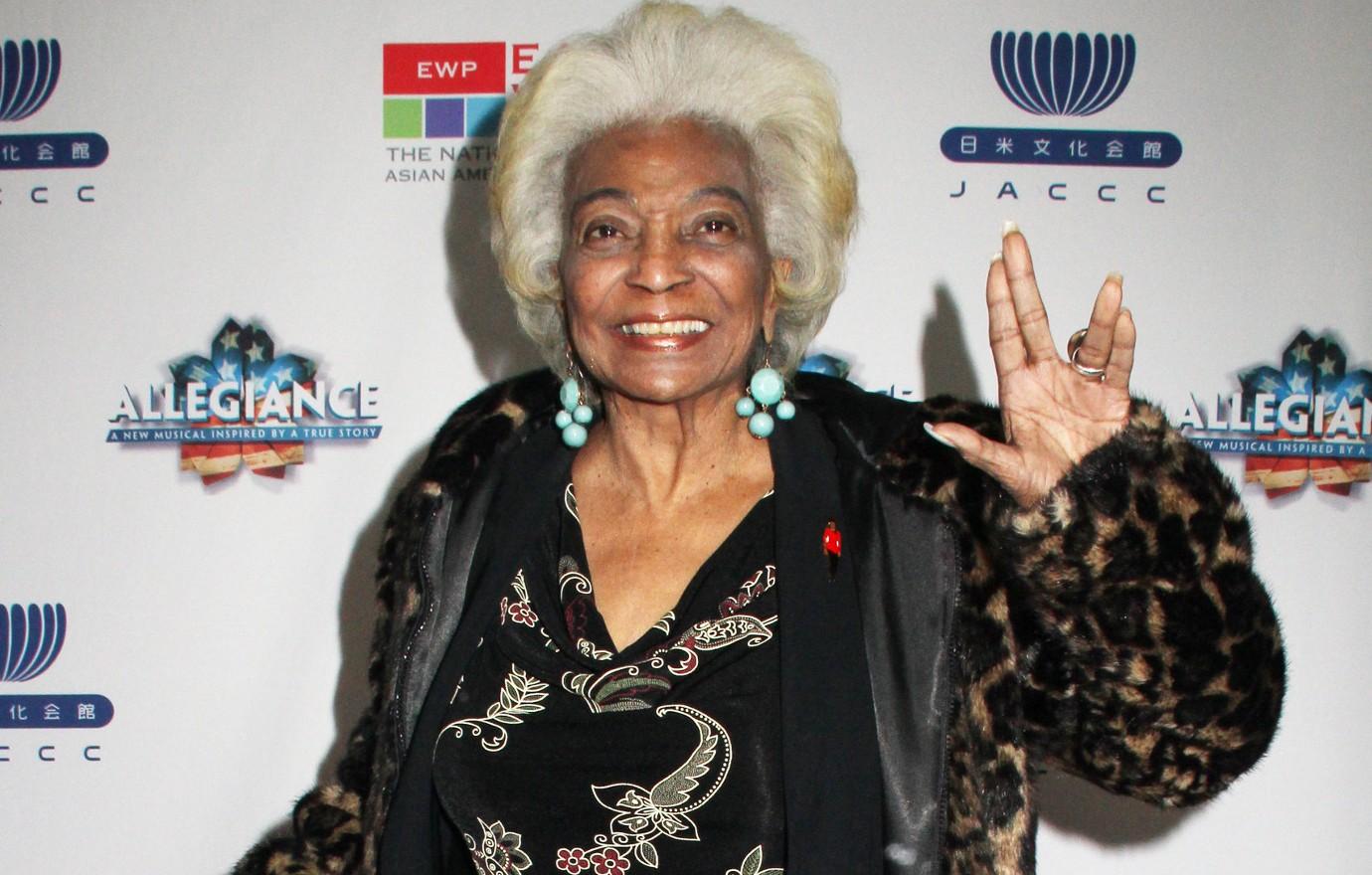 At the time, Gilbert Bell, Nichols' longtime manager, claimed Johnson was trying to lock his mom away in a nursing home so he could get his hands on her money and sell off her property. Kyle, he said, didn't have "two nickels to rub together" and was only ever after his mother's fortune.
"Kyle had been trying to put her in a nursing home for close to a decade," a source told Radar. "He never showed up for Mother's Day, never called his mom on her birthday. He wasn't a loving, or caring son."
"Nichelle had asked Gilbert to promise, 'Whatever you do, please don't put me in a nursing home.' He vowed and told her he wouldn't."
Bell also claimed Nichols had always been fearful of being trapped in a retirement or medical home.
In 2019, a California judge named Johnson the temporary conservator of Nichols and put her psychologist, B.J. Hawkins, in charge of her financial affairs. Friends of the actress filed opposing documents and questioned the dementia diagnosis.
"Sadly, everything that went on is likely to set up a showdown for her fortune and personal effects," a source warned. "It's going to get very ugly."