Exclusive Details
Retired NFL Cornerback's Brother Turns Himself In After Fatal Sunday Night Shooting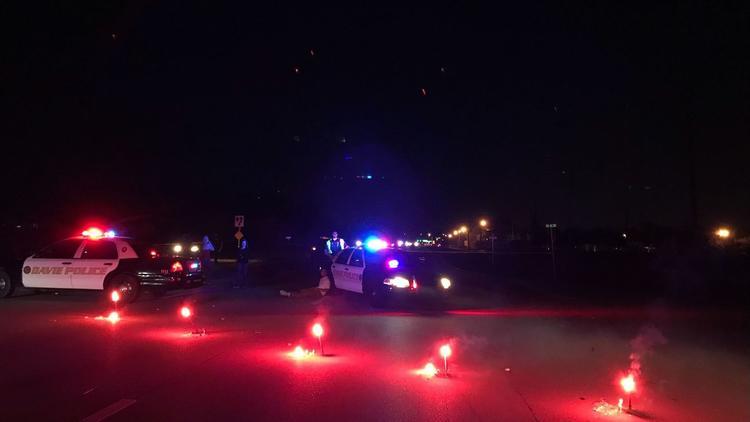 It didn't take long for the brother of Super Bowl 50 champ Aqib Talib to turn himself in, RadarOnline.com has learned.
Article continues below advertisement
According to police in Lancaster, Texas, a suburb of Dallas, Yaqub Salik Talib, 39, has turned himself in after a warrant was issued identifying him as a person of interest in connection with a shooting at a youth football game Aug. 14. Gunfire erupted after a disagreement between coaches and the officiating crew.
Identified as the victim is Mike Hickmon, 43. His sister, Ciciely Hickmon, said in a statement, "Mike was an amazing husband, son, father, grandfather, brother, friend and coach. Our family is grieving. Right now, we don't see an end to our grief. We miss him immensely. We always will. We will love him forever."
Article continues below advertisement
Hickson was coaching his son's team when the gunfire erupted, Hickson told CNN. He was taken to the hospital where he was later pronounced dead.
"During the on-field disagreement," a statement from the Lancaster police said, "the opposing coach staff were involved in a physical altercation and one of the individuals involved in the altercation discharged a firearm striking one adult male."
Article continues below advertisement
"At this time no other injuries have been reported," the police statement adds. "After the shooting, the suspect fled the scene in an unidentified vehicle, taking the firearm with him."
A video from of the incidents starts with a man arguing with football referees. Then, on another section of the field, fighting erupts. That's where five shots are heard, and in the aftermath, people are seen tending to a man on the ground.
Compounding the tragedy for the Talib family is that Aqib, now a commentator for Amazon's "Thursday Night Football,' was in the stands for the Sunday night youth football game. "Aqib was present when this unfortunate incident occurred and is very distraught and devastated over this terrible loss of life," the attorney told TMZ. "He would like to convey his condolences to the family of the victim and to everyone who witnessed this unfortunate tragedy."