New Video Shows NFL Star Aaron Donald Appearing To Break Up Fight He Was Accused Of Partaking In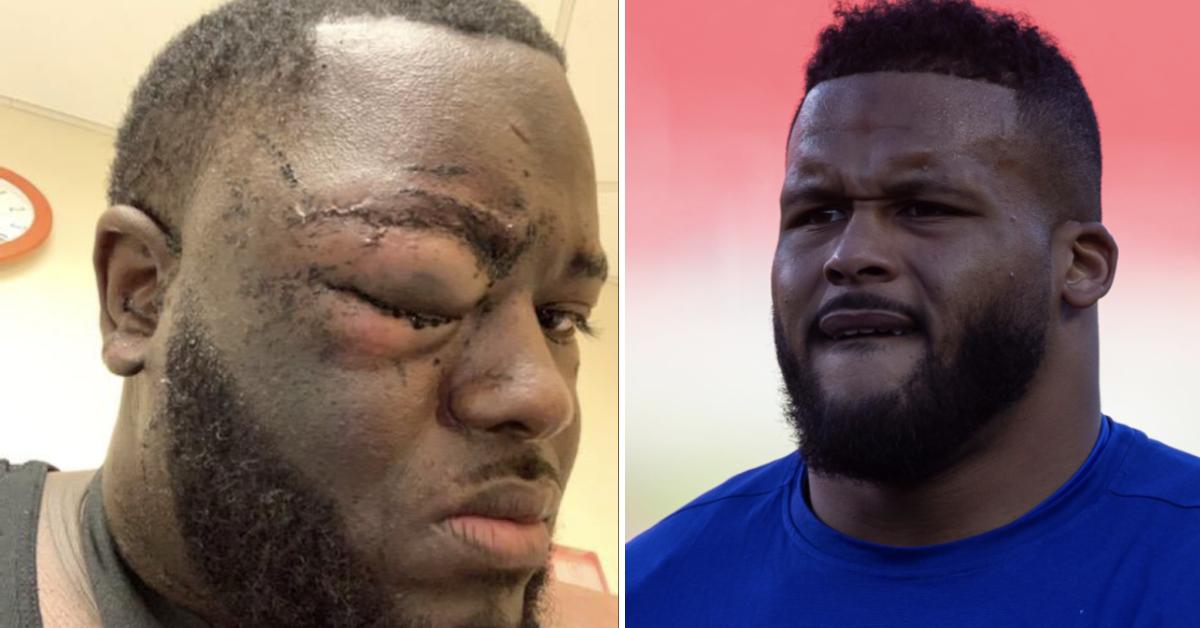 Aaron Donald might just have been exonerated from claims he roughed up a man in Pittsburgh, Pennsylvania.
Article continues below advertisement
In fact, his attorney seems certain.
"He actually saves Mr. [DeVincent] Spriggs from further injury," the NFL star's attorney, Casey White, told Pittsburgh radio station 93.7 The Fan Friday morning after surveillance video of the April 11 brawl outside a nightclub appeared to show Donald breaking up the fight instead of partaking in it.
Article continues below advertisement
"There's not much else left to do, to be honest with you, because he's not assaulted by Aaron Donald; he's actually saved by Aaron Donald," White said, adding that Spriggs – the alleged victim – should even "write a thank-you card to Aaron Donald."
"He didn't cause any trouble; obviously, he witnessed trouble," Donald's lawyer noted. "He's got a lot of friends in Pittsburgh, and he likes Pittsburgh. He lives here in the offseason."
Article continues below advertisement
The footage of the scuffle – obtained and released by WPXI Friday morning – appears to show Donald attempting to break up a fight as a crowd of participants is seen punching, hitting and stomping on one person, likely Spriggs.
Article continues below advertisement
Although the footage isn't the most clear, Donald can be seen running over and trying to diffuse the situation. He's seen pulling participants off and away from the victim. Contrary to what was thought, the football player does not appear to be an aggressor in the situation, nor is he seen assaulting anyone.
The Los Angeles Rams defensive tackle was previously accused of seriously injuring 26-year-old DeVincent Spriggs, whose attorney, Todd Hollis, claimed his client suffered a concussion, broken nose, broken arm and an eye bruised so badly it required 16 stitches.
Article continues below advertisement
"We believe there was a misunderstanding that Mr. Spriggs bumped into Mr. Donald and Mr. Donald escalated the matter, leading to my client's assault moments later," Hollis previously told The Associated Press. "They did a preliminary investigation and they're going to look into the matter and get back to us as soon as they have more information."
After the incident, Hollis asked Pittsburgh police to charge Donald for assault, though they never did.
Article continues below advertisement
Now, it seems less likely they ever will.