Neo-Nazi Leader Richard B. Spencer Is A Divorced Outcast Who Can't Afford Attorneys For Charlottesville Trial
Richard B. Spencer was once one of the most famous summer residents of Whitefish, Montana, who stood proudly among the "vanguard" of a white nationalist movement emboldened by ex-President Donald Trump.
Article continues below advertisement
Now, he's allegedly a town reject whose organization (National Policy Institute, which he ran out of his mother's $3 million Whitefish home) has dissolved, his wife divorced him, and he can't afford attorneys to represent him in next month's trial for his role in the deadly 2017 neo-Nazi march in Charlottesville, Virginia.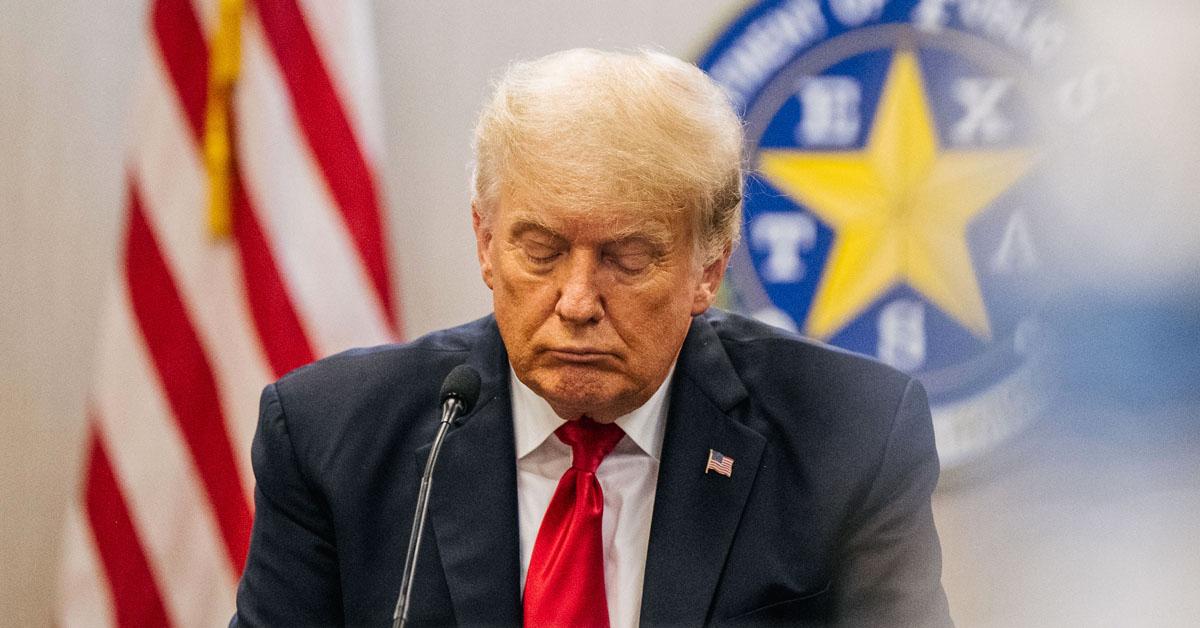 Article continues below advertisement
"Due to deplatforming efforts against me, it is very difficult for me to raise money as other citizens are able to," Spencer told the judge last year in a pretrial hearing. His lawyer withdrew from the case because he had not been paid.
Residents, state officials, human rights groups and synagogues in the mostly liberal, affluent community that finds itself smack in the middle of a county that voted for Trump in 2016 and 2020 spoke to The New York Times about how they fought to put a hard stop to the antisemitic and racist campaigns peddled by Spencer and Andrew Anglin, the founder of the neo-Nazi website, The Daily Stormer.
They also told the publication about their last run-ins with the broke social outcast.
Article continues below advertisement
Regarding how he and fellow community leaders pushed back on the hateful extremism, Mayor John Muhlfeld told the outlet, "You have to act swiftly and decisively and come together as a community to tackle hate and make sure it doesn't infiltrate your town."
He said he last saw Spencer skiing at a Rocky Mountains resort in 2019. "He walked into the Summit House and summarily was booed by pretty much everyone," Muhlfeld recalled, as Rabbi Francine Green Roston of the Glacier Jewish Community/B'nai Shalom added, "Richard Spencer wanted this to be his happy vacation place where he could play and have fun, and people would just live and let live. Then he started suffering social consequences for his hatred."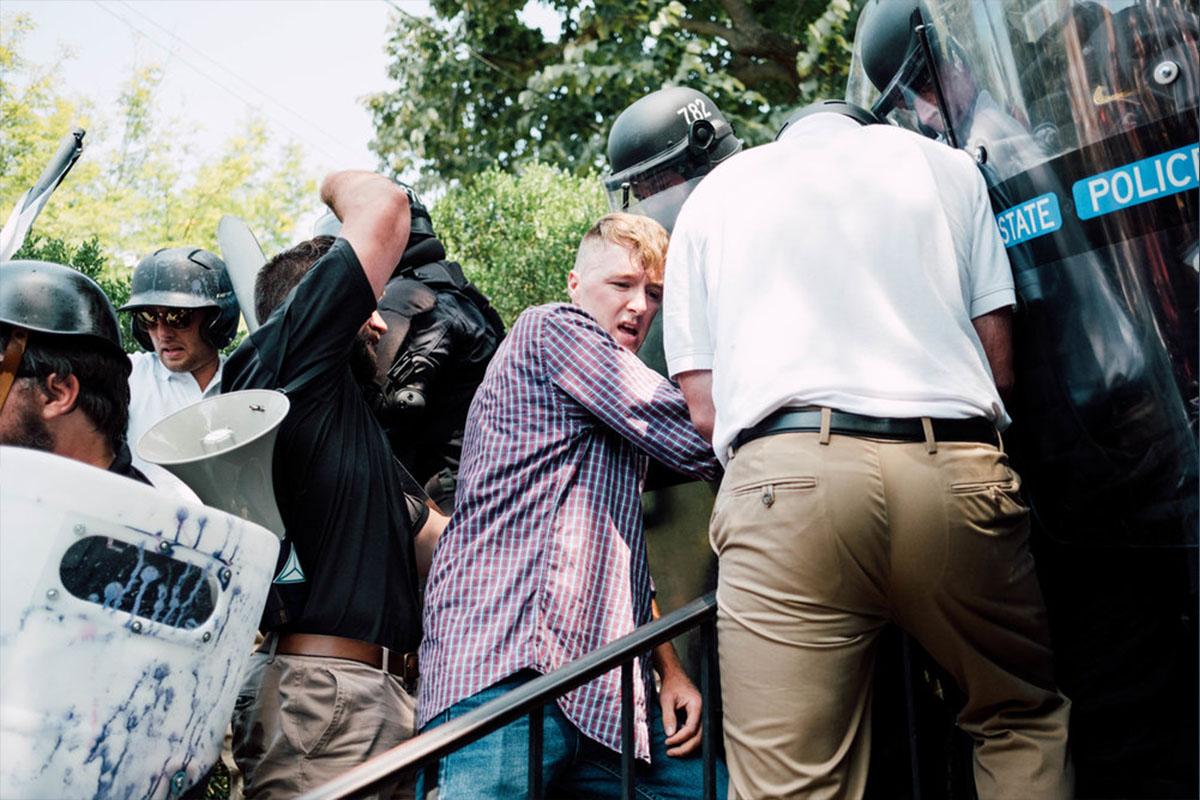 Article continues below advertisement
"The best way to respond to hate and cyberterrorism in your community is through solidarity," Roston said. "Another big principle is to take threats seriously, and prepare for the worst."
After Trump's 2016 presidential win, Richard Spencer gave a racially charged speech that elicited Nazi salutes from the crowd. As video of the ordeal went viral, residents in Whitefish discussed protesting in front of his mom Sherry Spencer's home.
Article continues below advertisement
Real estate agent Tanya Gersh told NYT that Sherry called her saying she did not agree with her son's ideology and asked her for advice.
"I said: 'Sherry, if this were my son, I would go ahead and sell the building. I would donate some money to something like the Human Rights Network to make a statement, and publish that you don't believe in the ideologies of your son,'" Gersh said. "And she said: 'Thank you, Tanya. That's exactly what I should do.'"
However, Tanya said Sherry soon sent her an email informing her that she had changed her mind. She then posted a blog on Medium accusing Tanya of using threats of blackmail to force her into selling the property.
Richard admitted to NYT that he and his then-wife had written the article and published it under his mom's name.
Article continues below advertisement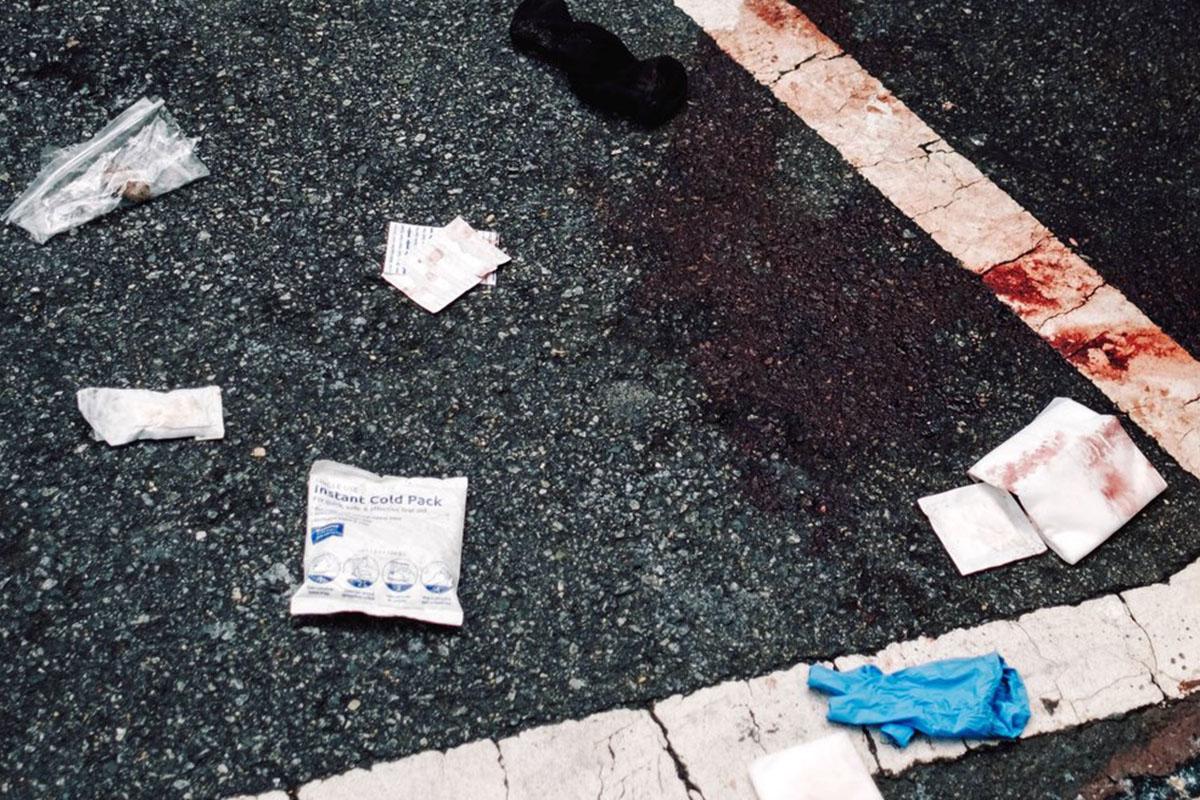 At the time, however, the accusations against Gersh resonated among the far right. That's when Anglin implored his online "fam" to "TAKE ACTION" against Gersh and her family in order to defend Sherry.
He shared personal information about her family and urged his supporters to "stop by and tell her in person what you think of her actions."
Additionally, he he announced a march on Whitefish, planned for Martin Luther King Jr.'s birthday, with an ad containing photos of Gersh, Roston and their families that showed the gates of the Auschwitz death camp.
Gersh and Roston said threatening calls, emails, text messages and even Christmas cards poured in, as dozens of articles targeting the Jewish community continued to be published.
Article continues below advertisement
But government officials mobilized quickly. While the governor, attorney general and congressional delegation issued an open letter condemning the "ignorance, hatred and threats of violence" as "unacceptable," the governor also wrote editorials denouncing the antisemitic campaigns.
The Anti-Defamation League, the Southern Poverty Law Center and the Secure Community Network, the official safety and security organization of the North American Jewish community, advised Gersh, Roston and other prominent members of the Jewish community on how to proceed.
Taking an abundance of caution, they still made sure to celebrate Hanukkah that year.
Article continues below advertisement
The following month, on January 16, 2017, not a single person turned up for the neo-Nazi march that had been scheduled for MLK's birthday.
But many still did to the "Unite the Right" rally that August, where a neo-Nazi drove his car into a crowd of counterprotesters and killed 32-year-old Heather Heyer. He injured at least 19 others.
The trial in the Charlottesville case, Sines v. Kessler, begins Oct. 25.
Meanwhile, Gersh told NYT, "I have bumped into [Richard Spencer], and he runs – that's actually a really good feeling."
But Spencer denies running from Gersh, denies that he's turned away from local establishments and denies his fall from grace. Seemingly, he denies reality as a whole.
He told the outlet he keeps a "very low profile" in Whitefish, adding, "I don't have any anxiety dealing with anyone."
"I don't want any battles with them here in Whitefish," he said, "and I hope they take a similar attitude, that it's best to move on."
Gersh said she was initially scared to work after the hate campaigns, but after Charlottesville, she said she "knew that I had to go back to work because if I didn't, they win."