Exclusive Details
4 Friends Were Reported Missing While On A Bike Ride. Days Later, Police Found Their Murdered And Dismembered Remains.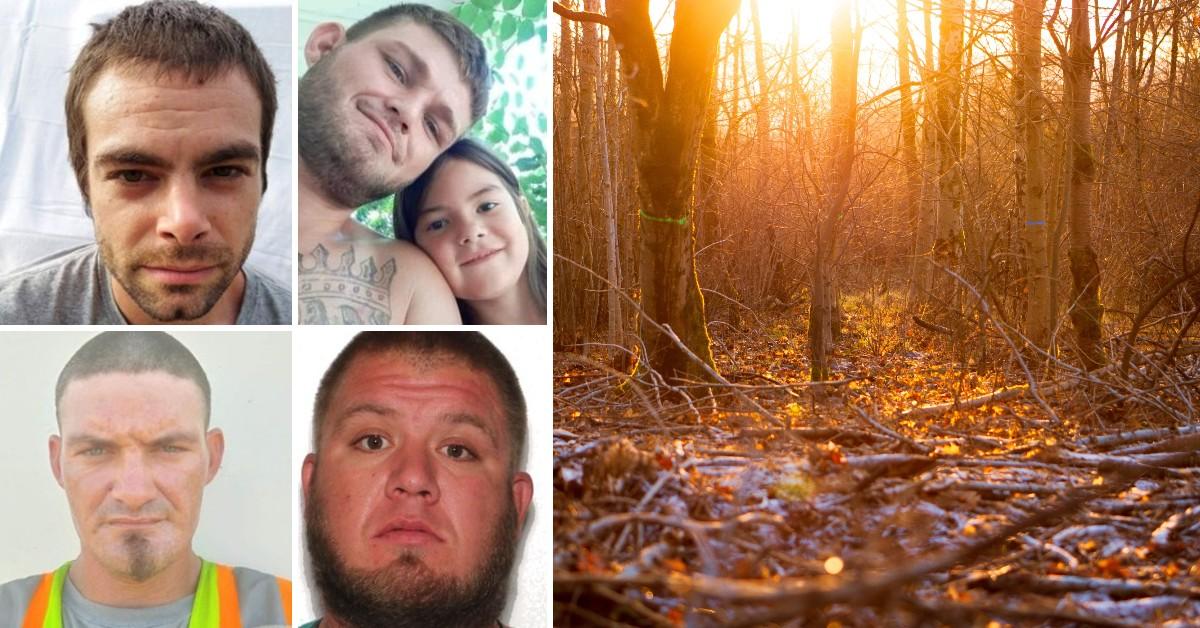 Police are searching for a "person of interest" after four friends went missing while riding bikes in Oklahoma and were later found brutally murdered and dismembered, Radar has learned.
Article continues below advertisement
Investigators in Okmulgee, Oklahoma, are now on the hunt for Joe Kennedy as a person of interest in the case, according to FrontPageDetectives.com. Authorities were quick to label him a person of interest, not a suspect in the case.
He is missing and considered suicidal. Officials announced they found his car but have not been able to locate Kennedy.
Article continues below advertisement
Last week, Okmulgee police asked for the public's help finding Mark Chastain, 32, Billy Chastain, 30, Mike Sparks, 32, and Alex Stevens, 29. All four were close friends and believed to have left the Chastains' home around 8 p.m. on Oct. 9 while riding bicycles.
Police said attempts to call the men were successful.
Initially, police said there were no signs of foul play in the case. But, days later, the remains of the four men were dismembered before being dumped in the Deep Fork River, according to KOTV. They had all been shot.
Article continues below advertisement
"It would take a considerable amount of time to put the bodies in the condition that they were and then dump them in the river," said police Chief Joe Prentice said, according to the station.
Kennedy owned a salvage yard next to where investigators found blood. He spoke to investigators once and denied involvement in the case, and now police want to talk to him again.
Article continues below advertisement
The case initially started as a missing persons investigation and how now captivated the nation as a murder mystery. Family members of the victims said the latest developments in the case and the knowledge their loved ones were dismembered left them shaken.
"There's gonna be that void, there's gonna be that hole, there's gonna be just that memory. It's all we got now, the memories of them, and it hurts," said Ashley Carnes, cousin to the Chastains, told KOTV.